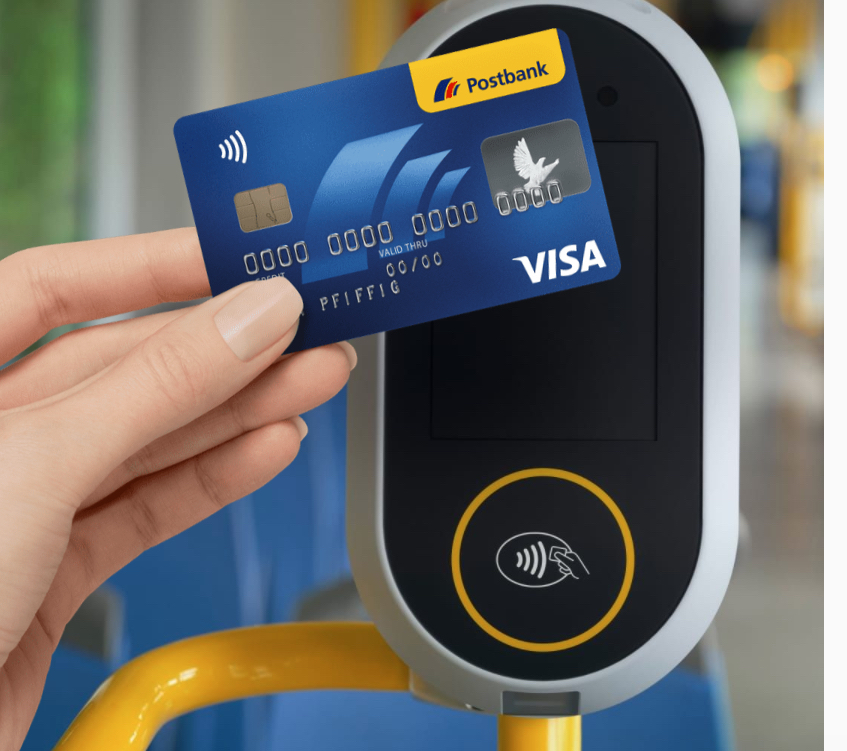 Article Highlights
Key Takeaway:
SWB Bus and Bahn, the transit agency serving the city of Bonn, is seeking to do what other German transit agencies have not done, prove that a customers will tap contactless open-loop EMV cards or credentials to ride.
Key Data:
With the launch of the open-loop service, Bonn has become the first city in Germany–a country famously reticent about using payments cards–especially credit cards–to adopt contactless EMV for public transit.
SWB Bus and Bahn, the transit agency serving the city of Bonn, is the first such operator in Germany to accept contactless EMV payments.
The open-loop service, called BONNsmart, has been live on the city's nine tram lines and 48 bus lines since March, following pilots, which started in August 2020 on the city's airport bus line and a fast-track bus line. Funding for the pilot project came from the state of North Rhine-Westphalia.
With the launch of the open-loop service, Bonn has become the first city in Germany–a country famously reticent about using payments cards–especially credit cards–to adopt contactless EMV for public transit. It's an effort to encourage the city's frequent visitors and tourists, many of whom arrive from countries where cards are more ubiquitous, to use the public transit system by making it more accessible.
And by next year, Bonn reportedly plans to add a mobility as a service, or MaaS, platform to its system, which supports account-based ticketing.
"They want to integrate bike-share, car-share, and other mobility services in the coming months," Lars Rembold, director of strategic business development at Germany-based transit fare systems vendor Scheidt & Bachmann, which worked on the project, told Mobility Payments in a recent interview. "While (the coming) months might now be a little bit difficult with Covid, it will definitely happen, maybe not this year but for sure next year, that the system will be in place. That's their plan."
Also planned for later stages of the project are a smartphone-based "Be in, Be out" system, along with the addition of contactless customer cards, such as the multibrand loyalty card Payback to the system, Stefanie Zeibnitz, marketing and communications at SWB, told Mobility Payments. While credit cards don't require prior registration, customer cards such as Payback will require prior registration before use with the system.
Contactless EMV In Action
To use the system, passengers tap their contactless cards at validators when boarding the bus or tram (German transit systems typically do not use fare gates, so payments or ticket validation take place on board the vehicle). BONNsmart's back-end system identifies and stores the passenger's payment information, which essentially serves as an account identifier for the passenger in a system that requires no registration or account setup.
"In a sense, they (barcodes, cards, etc.) are all the same thing," said Manfred Troll, head of global sales for account-based ticketing at Scheidt & Bachmann, speaking at a recent conference. "They are a trusted identifier for something which happens in the back-end system." In this case, what happens in the back-end system is calculation of the correct, and cheapest, fare for multiple trips if passengers spend the day tapping their way on and off public transit multiple times.
Revenue protection inspectors or conductors can ask passengers to tap their cards on an inspection device, which queries the system's back-end software to learn whether that card had been tapped on a validator or not.
To Tap or Not To Tap? That's Still A Question
Launching contactless EMV was an unusual proposition in Germany, where credit card adoption still lags behind much of the rest of Europe, as well as countries like the U.S. and Canada. Bonn is a relatively small city of 330,000, but its transit system carries about 90 million passengers in a normal year. Once the capital of West Germany during the Cold War, it's now a tourist destination, and the city was hoping to make transit payments accessible and thus more appealing to visitors.
"They didn't want the system to include a registration, because they were really aiming at people that might only be in the city for a few days," said Rembold, speaking at a conference in March.
Other cities in Germany, such as Hamburg and Osnabruck, have opted for a "Check in, Be out" (CiBo) approach using Bluetooth Low Energy, or BLE, beacons aboard buses to track passengers' journeys and a back-end system to calculate the day's fares.
"I cannot really say that there is a clear determination right now of a favorite," Rembold told Mobility Payments in the recent interview. "It really depends about the interest of an agency what would they want to do."
Agencies who already accept contactless smart cards may find the switch to contactless EMV easier than adopting a completely different mode of fare collection, such as CiBo with BLE or other location-based technologies, while agencies that haven't yet adopted smart cards even for closed-loop fare payments may find it easier, or just as easy, to install Bluetooth beacons and design a mobile application.
"Contactless EMV is very interesting because the usage of cards is something that everybody is talking about right now," said Rembold. "Germany is not the best example, though we have now a much higher utilization rate of credit cards, but again if you go to the U.S., if you go to Canada, if you go to the Netherlands, Great Britain, all countries where you have a high utilization rate of these cards, then public transport is suddenly an attractive offer," he told Mobility Payments.
Even with German cities already opting for very different approaches to open-loop fare collection, as in other countries around the world, Rembold seems optimistic that fragmentation won't lead to confusion for passengers as long as the systems share two common features: open-loop cards and transparency about fare calculations.
"I personally believe that the future is going to be that these systems are really treated as platforms," Rembold told Mobility Payments. "I think transparency will be the most important thing, because when I know that, I can always check what the system has done, then I think it will not make a big difference whether I enter a city and this is a city that accepts my credit card or if I have to have an app."
Meanwhile, according to Rembold, it's still too early to provide figures for customer take-up of the BONNsmart system.
"I will carefully say you need six months to have proper numbers, and we don't have 6 months," he said in March.
© Mobility Payments and Forthwrite Media. Mobility Payments content is for individual use and cannot be copied or distributed without the express permission of the publisher.