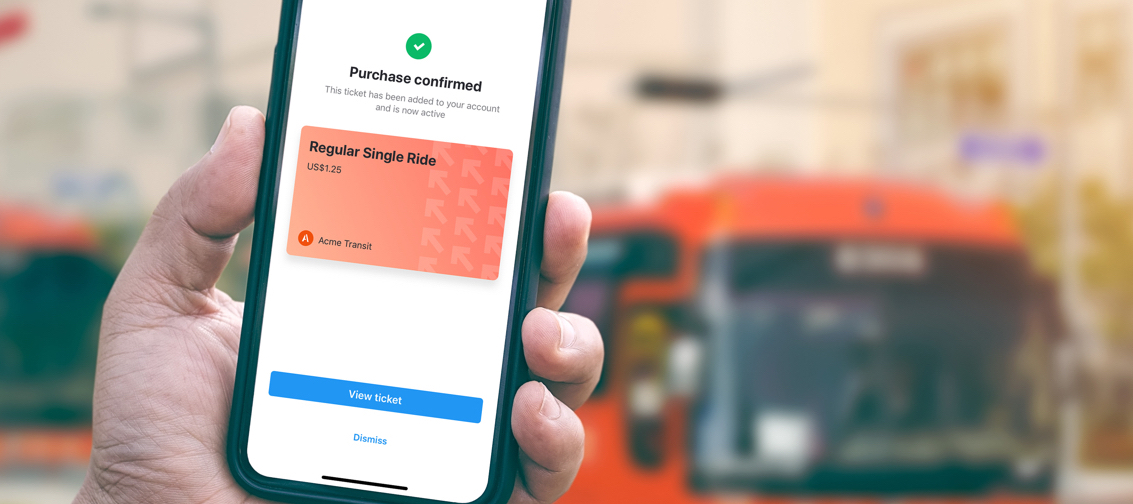 Article Highlights
Key Takeaway:
Moovit, which bills itself as the largest urban mobility app globally, has been signing up transit agencies to enable mobile-ticketing in its app. The Israel-based trip-planning app seeks to become a mobility-as-a-service platform.
Key Data:
• Table: Some cities that various trip-planning apps are enabling. Table includes Moovit, Google, Transit, Uber and Lyft. (Updated)
Large trip-planning app provider Moovit has enabled customers of more than 50 mostly small transit agencies in the U.S. to buy mobile tickets it its app, with more agencies to come, the company confirmed to Mobility Payments.
The Israel-based platform has been turning on ticketing for the agencies since April and is in the process of enabling at least 50 more agencies, most of them small to mid-tier bus operators in the U.S.
The agencies are the same that Google enabled for Google Pay earlier this year and, more recently, linked to Google Maps, as Mobility Payments reported last week. Both Moovit and Google, along with yet another trip-planning app provider, Transit, plug into a software-as-a-service mobile ticketing platform, Token Transit, using an API.
Transit and Moovit have also used other SaaS ticketing platforms or plan to do so, including those from UK-based Masabi, U.S.-based Cubic Transportation Systems and Pango of Israel. These ticketing platforms, including Token Transit, already provide service to agencies in the platform's own apps, either white label or consumer facing.
While initial usage of mobile ticketing via the trip-planning apps have made up a very low percentage of total electronic payments–unless the agency makes the app a default for its customers–the trip-planning app providers appear to be embracing the trend.
Yovav Meydad, Moovit's chief growth and marketing officer, told Mobility Payments through a spokeswoman today that the app provider plans to expand further in the U.S. and other countries with the ticketing and payments piece. Besides Token Transit, it is working with Masabi, Cubic and Pango.
"Paying for public transport is a very fragmented market, and in line with our mission of simplifying mobility, we are working toward aggregating as many payment vendors together in Moovit to make planning and paying for transport seamless," he said. Moovit has said it wants to enable users to be able to plan, book and pay for their travel in its app, as it strives to build a true mobility-as-a-service platform
The trend is still in its early stages. Moovit, which touts a global reach for its trip-planning app of 3,400 cities across more than 110 countries, only enables ticketing and payments in around 60 markets, at present. They include such mid-tier transit agencies as those serving Buffalo, NY; Cincinnati, OH; and Oakland, CA; along with such tiny bus operators as those in Mason County, WA; and Banning, CA. Moovit also offers ticketing in niche apps operating in Barcelona, Madrid and Valencia in Spain, and also is one of four app providers for a national mobile-ticketing system launched in Moovit's home base of Israel.
Most users of ticketing in the Moovit app buy the tickets with a credit or debit card on file and then activate the ticket before they board the bus or other transit vehicle. They usually show the ticket on their smartphone screens to the driver or other agency staff for visual inspection. Less commonly, the user scans a QR or bar code on the ticket or there is an account-based reloadable contactless card.
As Mobility Payments reported, Google was behind schedule to offer a link in its Maps trip-planning app to ticketing and payments. It inserted a GPay button in Maps that displays on searches for bus and other public transit routes in a number of mostly small cities and towns in the U.S., an integration it had promised months ago but only delivered within the past week or two. The ticketing purchase itself is done in Google Pay, which also stores the ticket.
But Google, unlike other trip-planning app providers, is not intent on turning Maps into a MaaS platform, Instead, its ambition is to expand the ubiquity of Google Pay, which it has already done for ticketing and for a small but growing number of closed-loop fare cards for large agencies.
The Transit app had signed up at least 40 to 50 Token Transit agency clients as of earlier this month, many of which have been live in the Transit app for some weeks or months. Like Google and Moovit, Transit uses an API to connect to Token Transit. It uses an SDK to connect with Masabi's ticketing platform, with which it has enabled ticketing for a number of agencies, including those serving Denver, CO; Las Vegas, NV; St. Louis, MO; and Montreal, QC.
© Mobility Payments and Forthwrite Media. Mobility Payments content is for individual use and cannot be copied or distributed without the express permission of the publisher.