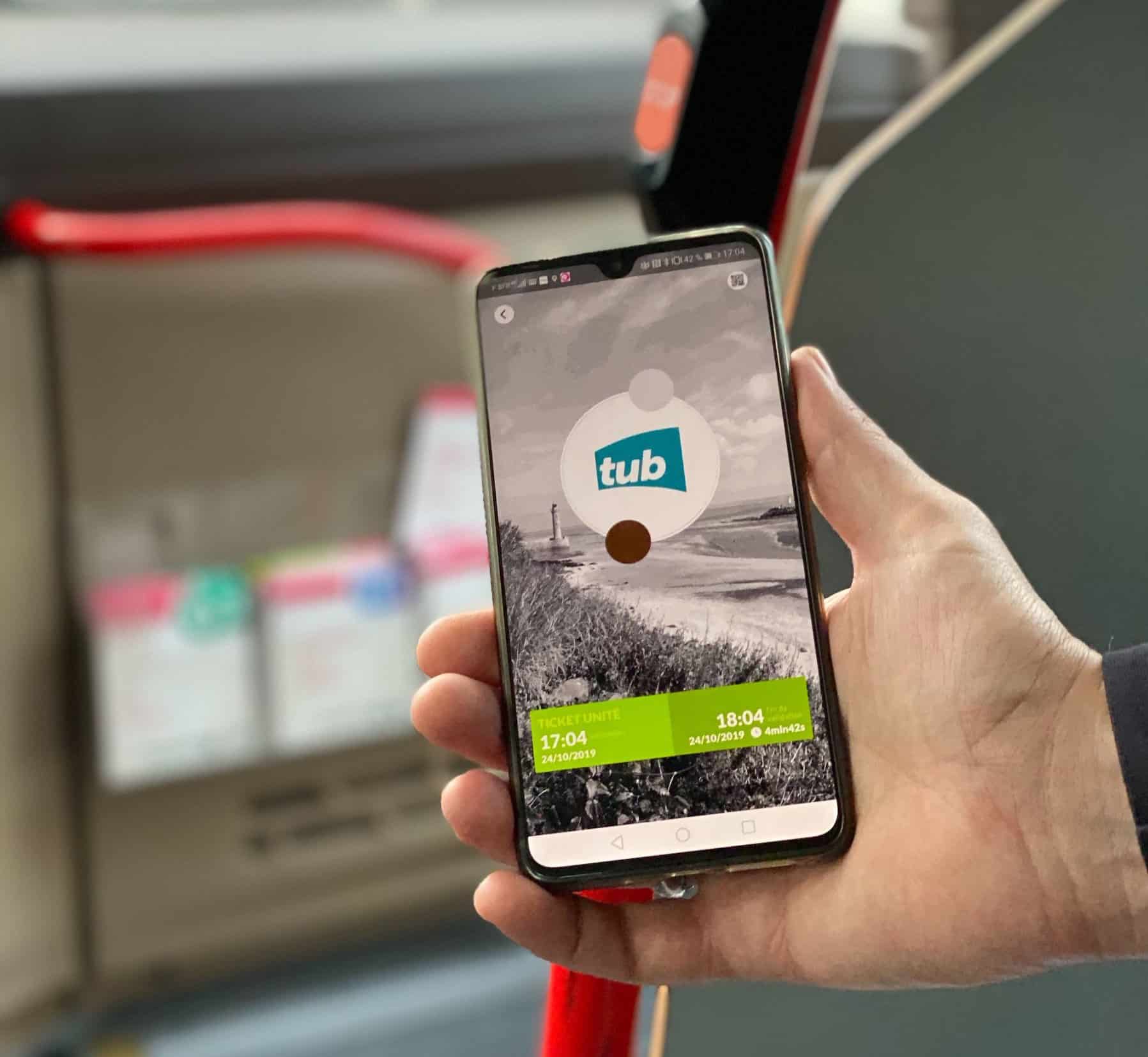 Article Highlights
Key Takeaway:
The trip-planning Transit app has announced a deal with France-based Paragon ID, as it seeks to recruit more transit agencies to sell their tickets in its app. Paragon ID provides a SaaS mobile-ticketing platform using technology from majority-owned Airweb. Transit already works with at least three other SaaS ticketing providers.
Key Data:
Transit already works with UK-based Masabi and U.S.-based Token Transit, as well as Bytemark, a subsidiary of Germany-based Siemens Mobility, to offer ticketing and payments in more than 60 transit agencies, most in the U.S.
The trip-planning app provider Transit has added another mobile-ticketing and payments provider as it continues to seek to enable users to plan, book and pay for rides from its app. It already works with at least three other software-as-a-service mobile-ticketing providers.
France-based Paragon ID, along with its majority owned French SaaS mobile-ticketing provider Airweb­­ will work with Transit to encourage bus and other transit agencies to sell their tickets in the Transit app.
Paragon ID sees the move as a way to expand its mobile-ticketing offer to more transit agencies in North America. The company with Airweb already provides mobile ticketing to around 80 transit agencies, nearly all of them bus agencies or operators in small cities and towns in France. They provide the tickets in local apps or the consumer-facing tixiPASS app from Airweb.
A Paragon ID spokeswoman told Mobility Payments that an additional four agencies in North America have so far adopted mobile ticketing from the company with Airweb technology or plan to do so. She didn't name the agencies, but one of them is likely Réseau de Transport de la Capitale, or RTC, in Quebec City, capital of Canada's Quebec province, which launched mobile ticketing in 2019. Paragon calls its product Open ABT in North America.
"We are building on the success of our European deployments with a customization and focus for North America transit agencies," a spokeswoman for Paragon ID told Mobility Payments.
Paragon ID, which sells a range of contactless payments and ID document components, along with technology for NFC payments, in various industries, said it has a total of 100 transit agency clients for ticketing. That includes providing technology to enable the French cities of Toulouse and Nice to offer mobile ticketing using NFC enabled smartphones with host-card emulation. Paragon ID first invested in Airweb in 2018.
Transit already works with UK-based Masabi and U.S.-based Token Transit, as well as Bytemark, a subsidiary of Germany-based Siemens Mobility, to offer ticketing and payments in more than 60 transit agencies, mostly in the U.S. That includes in such cities as more Denver, Cincinnati, Las Vegas, St. Louis, Dayton, Buffalo and Oakland, CA, and York, Canada. Transit launched its first ticketing integration, with Masabi, in 2019.
Most implementations offer only mobile ticketing with visual inspection by the bus driver for validation. A smaller number of agencies enable customers to scan a QR code on board the bus to validate the ticket. And a few implementations for Transit enable customers to also tap closed-loop reloadable contactless cards funded by the same account. Users can load the accounts with tickets, passes or value, usually with credit or debit cards stored in the app. A few implementations also enable users to load the accounts with cash.
Transit connects to these SaaS ticketing platforms through APIs or an SDK, enabling users to plan, book and pay without having to download a separate ticketing app.
In this way, Transit styles itself as a budding mobility-as-a-service app, though it is a long way from offering payments and ticketing for a range of public and private mobility providers for door-to-door travel all with one account.
By offering ticketing and payments, Transit believes it can attract more users to its trip-planning app, now available in more than 300 cities, most in the U.S. It also receives a small commission when it sells tickets for public transit agencies in its app.
Rival trip-planning app providers Moovit and Google, the latter with Google Maps, have also been enabling users to plan, book and pay for public transit rides with the transactions completed–or, at least, initiated–in the trip-planning app, as Mobility Payments has reported.
The vast majority of mobile ticketing in these SaaS platforms are still conducted in local ticketing apps or consumer-facing apps run by the platform companies.
SaaS ticketing, in particular, appeals to small transit agencies as they seek to quickly offer an electronic payments option to their customers who no longer want to pay with cash or paper tickets in the midst of the Covid-19 pandemic.
Besides a quick time to market, the platforms usually offer small upfront costs. On the other hand, the agencies don't control the ticketing platforms and have limited options for customization. They pay the SaaS platform providers a commission on ticket or fare-payments transactions or sales.
Most of the agencies selling tickets through the third-party apps, such as Transit, Moovit and Google Maps/Google Pay, also use local apps. But some make the third-party ticketing apps, like Transit, their default mobile apps for ticketing, as well as trip planning.
© Mobility Payments and Forthwrite Media. Mobility Payments content is for individual use and cannot be copied or distributed without the express permission of the publisher.