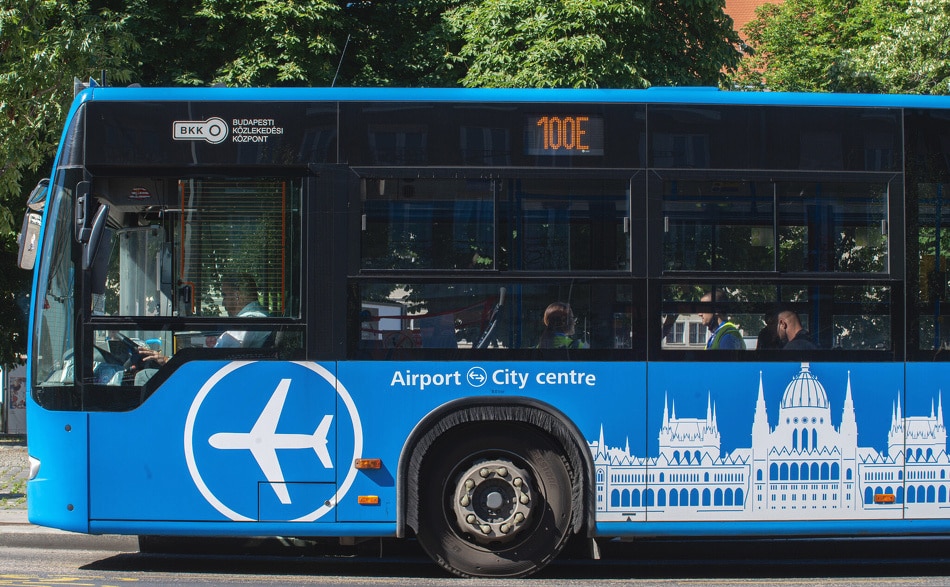 Article Highlights
Key Takeaway:
Mastercard is footing the bill for a large share of the cost to roll out and operate an open-loop payments pilot for Budapest transit agency BKK, but the agency won't say how much the payments scheme is paying. The city-owned agency said it is not receiving money directly into its coffers from payments scheme.
Key Data:
BKK is paying only €40,000 (US$43,000) for expenses to integrate its existing fare-collection system with the contactless-payments system. Mastercard is believed to be paying for the rest of the hardware, software integration and operational costs.
Mastercard is footing the bill for a large share of the cost to roll out and operate an open-loop payments pilot for Budapest transit agency BKK, but the agency won't say how much the payments scheme is paying, Mobility Payments has learned.
Mastercard is working with fare-payments technology provider Monet+ and its Switchio platform on the project. The payments scheme will provide marketing for the pilot, as well.
And K&H Bank, one of Hungary's largest financial institutions, serving as the acquirer for the pilot, will absorb the lion's share of card-acceptance costs, records obtained by Mobility Payments show.
The practice of payments schemes, such as Visa and Mastercard, as well as banks, funding open-loop payments projects, is not uncommon. Mastercard, for example, had multimillion euro promotional deals with transit operators in Rome and Milan.
This type of funding by the schemes is often indirect and kept behind the scenes. In the case of Budapest, Mastercard's deal is for direct funding, and the payments scheme led a "consortium" that bid on the project. This group, which included Czech Republic-based Monet+, won what is believed to be a two-year contract from BKK, short for Budapesti Közlekedési Központ in Hungarian.
Despite that public procurement, BKK is refusing to say how much Mastercard is paying for the project, calling it a "business secret." Among other things, the agency is declining to provide the information under Hungary's freedom of information act.
An agency spokesperson, perhaps seeking to justify the decision not to disclose Mastercard's share of the project costs, was quick to point out that the payments scheme is directly paying the project expenses, not giving the funds to BKK to do so.
"Mastercard will provide the development and operation of the system free of charge for the duration of the project, but will not provide any actual financial support to BKK in this context, and will bear the costs incurred," the spokesperson told Mobility Payments, then stressing the point once more. "Based on the foregoing, it is important to note that there will be no financial transactions of any kind between BKK and Mastercard, other than any penalties, and no invoicing between the parties."
One industry observer told Mobility Payments that the fact no money is changing hands between Mastercard and the agency would not obviate the need for BKK to provide the public information and documents.
"This is fundamentally against EU law. Other EU countries would not dare do this anymore," the observer said.
Hungary, in fact, is one of 13 countries, not all of them in the European Union, to fully ratify the Council of Europe Convention on Access to Official Documents. This treaty, also known as the Tromsø Convention, is a "binding international legal instrument, which recognizes a "general right of access to official documents held by public authorities."
BKK did not respond to follow-up requests to provide the information. And Mastercard's country manager for Hungary and Slovenia did not respond to a request for comment on LinkedIn this week. A press spokeswoman for Mastercard Europe serving Hungary also did not respond to a request for additional information this week.
That spokeswoman had earlier said that Mastercard will "provide financial support for the project as a consortium member, as well as professional advice, marketing services and certain project management tasks. In addition, it will certify the solution according to the high standards of the card association." She did not release the amount Mastercard is paying for the project.
It's not clear whether any other groups bid on BKK's tender request besides the one led by Mastercard. BKK would not release procurement documents showing bids.
The amount Mastercard is paying to cover costs for this pilot, whatever it is, will be much less than Mastercard has provided to other transit agencies, including multimillion euro promotional deals it had with Italian public transit operators ATAC in Rome and ATM in Milan. It also had large deals with Transport for London and likely with Land Transport Authority in Singapore, among others.
Payments networks help fund open-loop projects to encourage consumers to use their card brands, both to pay transit fares and to make the cards top-of-wallet for other purchases.
Agency to Pay €40,000 Plus Some Acquiring Fees
The first phase of BKK's pilot will enable buses on BKK's 100E airport shuttle to accept open-loop payments from cards and wallet credentials branded Mastercard, Maestro (Mastercard's debit brand in Europe) and Visa. This phase was scheduled to launch last month, according to project timelines, and BKK has said it will expand the test to other bus routes.
The agreement document says there will be a second phase of the pilot, on the M1 line of the Budapest Metro. BKK did not mention this second phase in its press release of the planned open-loop pilot in early November, however.
BKK is paying something to help cover costs for the pilot, but only €40,000 (US$43,000). This will go for expenses to integrate its existing fare-collection system with the contactless-payments system, the agency spokesperson confirmed. It is also paying a commission of 0.55% on all fares paid for by open-loop cards and credentials to merchant acquirer K&H Bank. The commission payments by BKK are estimated to total HUF 46.2 million, or just under €118,000, over the course of the two-year contract, documents obtained by Mobility Payments show.
K&H is paying a higher amount–around €232,000–to enable card acceptance, or two-thirds of the estimated cost of card acceptance of just under €350,000, the agreement documents show. The documents do not the detail card-acceptance costs.
Hardware, Software and Operations
Meanwhile, the Mastercard-Monet+ "consortium" will provide "the software implementation for the project, supply and installation of the necessary hardware (and) operation of the project during the pilot period," according to documents. That's in addition to marketing costs.
This appears to indicate that the validators for the shuttle buses–and presumably later for metro gates–will be paid for by Mastercard. Czech Republic-based Mikroelektronika is supplying the validators.
Monet+'s Switchio platform is already integrated with Mikroelektronika's validators. The documents say Monet+ is providing "infrastructure and software," as well as "testing, training, necessary integration and project management tasks." The vendor will also operate the open-loop system.
Besides covering project costs, Mastercard will provide such services as "comprehensive project management tasks" and marketing.
© Mobility Payments and Forthwrite Media. Mobility Payments content is for individual use and cannot be copied or distributed without the express permission of the publisher.