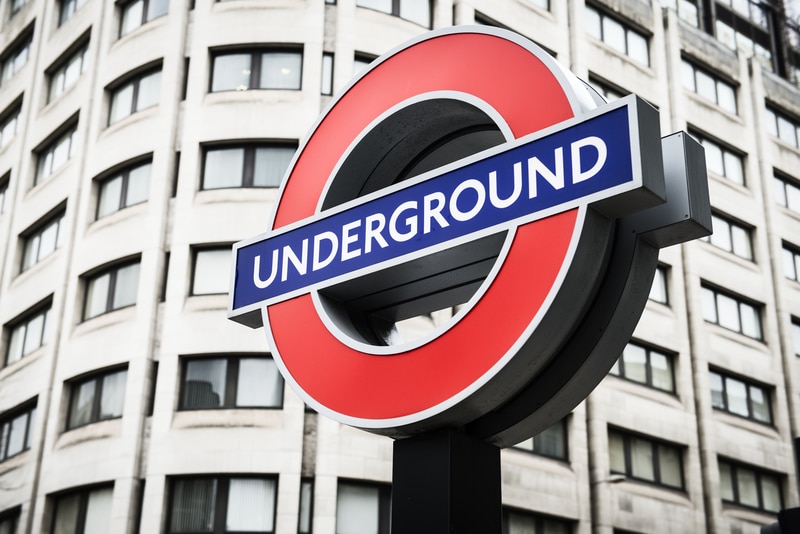 Article Highlights
Key Takeaway:
An in-depth look at how Transport for London achieved its low cost of fare collection.
Key Data:
• Chart: Transport for London's Fare Revenue Collection Costs
• Chart: Transport for London's Fare Payments Methods
Backers of open-loop payments routinely promise that transit agencies can save substantially on their fare-collection costs by rolling out open-loop payments. But the amount agencies can cut from their ticketing budgets has proved difficult to pin down.
Much depends on how much take-up the agencies see from open loop. If customers tap their credit and debit cards or NFC phones and watches to pay for only 2% or 3% of an agency's rides, that agency is probably not going to see a lot of savings, since it wouldn't be able to close many ticket windows or eliminate cash acceptance on buses.
On the other hand, open-loop adoption is not a problem for Transport for London, which launched its vaunted payments service on buses in late 2012 and throughout the London Underground and its other modes of transport in 2014.
The agency handles more than 3 million open-loop transactions per day across its network, making contactless by far the most-used payments method. And take-up of contactless by customers continues to grow–well beyond just serving visitors and other occasional riders, as many other open-loop fare payments services do. (See graph.)
Now Transport for London, or TfL, has apparently released an estimate for how much open-loop contactless payments in particular have reduced the agency's cost of revenue collection.
Adrian McMullan, TfL's manager of pricing and forecasting, during a recent conference presentation, mentioned that contactless open-loop payments had, over the years, lowered the "cost of sales" by "3%."
An agency spokesman confirmed to Mobility Payments that McMullan was referring to a reduction in the cost of fare collection by 3 percentage points, not by 3%.
TfL is hesitant to specify how much open-loop by itself has lowered costs, however.
"It's, unfortunately, not as simple as that," contended the TfL spokesman. "Introduction of contactless allowed a variety of options to happen over time (see below), so any cost-savings calculations have always been done as a total, rather than segmented into individual aspects."
TfL prefers to group open loop with its other major pay-as-you-go payments method–its closed-loop Oyster card.
For context, TfL said in 2021 that its overall cost of fare collection was 6.9% for the 2019-20 financial year, ending March 31. That year, the agency said it brought in a little more than £4.7 billion (US$5.8 billion) in fare revenue and spent £322.6 million to collect it. (See graph.) This is the last year for which TfL has released a fare-collection cost figure.
By comparison, TfL said its cost of fare collection was 14.3% in the year ending in March of 2006. That's a drop of 7.4 percentage points. It means that TfL cut its fare-collection costs as a percentage of fare revenue by a little more than half over 14 years.
And of that 7.4-percentage-point drop, rolling out contactless open-loop payments has apparently accounted for 3 percentage points.
But McMullan through the spokesman was also quick to point out that the introduction of open-loop payments along with pay-as-you-go Oyster had, over the years, "contributed to, but were not the only causes" for a combined 8-percentage-point drop in the cost of revenue collection over the years.
McMullan on another slide during his presentation had said that rolling out Oyster pay as you go–which like contactless can be used for daily and, more recently, weekly fare capping­–accounted for a 5-percentage point drop in fare-collection costs. That is in addition to the 3-percentage point drop he appeared to attribute to open loop.
That total 8-percentage-point drop roughly matches the overall fall in costs for revenue collection that TfL has reported between the financial years ending in 2006 and 2020. (Although, McMullan didn't specify the number of years he was talking about in his presentation.)
TfL's cost of fare collection had actually dropped to a low of 6.6% in the financial year ending in March 2019, before increasing the next year to 6.9%. TfL blamed that increase in part on the beginning of Covid lockdowns in March 2020, which reduced fare revenue for the year. TfL's financial years all run from April 1 through March 31.
'It has Gone Down in Absolute Terms'
Andrew Anderson, TfL's head of customer payments, in a presentation at the same event McMullan was speaking at, the Transport-Ticketing Global conference in London in March, grouped Oyster pay as you go with open loop in talking about the overall reduction in cost of fare collection.
"We have managed to halve the cost of fare collection," he said. "It has gone down in absolute (terms) and as a percentage."
He said that during the 14-year period, collection costs ticked up in 2013 when TfL expanded open-loop to the Underground and other modes. Costs had increased even more in 2009, when the agency enabled Oyster pay as you go at National Rail stations in and around London. That service went live in January 2010.
Although Anderson didn't mention it, according to a 2018 report from TfL, fare-collection costs reached 16.2% of fare revenue in the financial year ending in March 2010, the highest on record, before dropping the following year to 10.6%. The increase no doubt reflected the cost of enabling Oyster acceptance for National Rail.
When that happened, Oyster pay as you go "became a truly pan- London product," Anderson noted.
"The significant growth in pay as you go has driven down the cost of revenue collection," he added. "It's been a contributing factor. It's allowed other savings to be made."
It's noteworthy that the agency hasn't released any update on its figures for revenue-collection costs since 2021 (for the year ending in March 2020). After that, the pandemic caused revenue to plummet while fixed costs remained. Anderson jokingly said TfL "had not had the courage to look at it since then."
He added that ridership is back to 80% of pre-pandemic levels during weekdays on the Underground and 90% on London buses.
The next report on TfL's cost of fare revenue collection is not expected until 2025, focusing on the 2023-24 financial year, the spokesman told Mobility Payments. By 2024, "post-pandemic ridership will have properly stabilized," he said.
Cutting Commissions and Counter Staff
Shashi Verma, who spearheaded the introduction of open-loop payments for TfL, reportedly said in 2016, that it cost £68 million to "transition to contactless payments" across the network in 2014. The project easily paid for itself, said Verma, now TfLs CTO and director of strategy.
"It has reduced the commissions we paid to third parties to top up Oyster cards. It has increased revenue. It has allowed us to close ticket offices, and it has allowed us to take cash off the buses altogether," he said. "When you combine all of that, the annual savings are more than £100 million pounds."
In an earlier memo Verma wrote in February 2014, he said the capital cost for the first two phases of the contactless payments rollout had been budgeted at £74.5 million, so actual costs were lower. The first phase launched open loop on London buses, and the second phase expanded it to the Underground and the rest of the transport network and also introduced daily and weekly fare capping.
Anderson told Mobility Payments through the spokesman recently that among measures that helped drive down costs of fare collection over the years were:
• Moving customers to lower-cost sales channels.
That includes making it easier for customers to top up Oyster on the web and via the app, in addition to tapping bank cards and NFC wallets to pay directly at gates and on bus validators.
TfL in a report in 2018 estimated that paying commissions to newsagents and other merchants to top up Oyster cards costs five to more than 10 times the merchant service fee rates TfL was paying when customers bought fare products using bank cards online or at ticket machines. Those merchant rates are likely the same when customer tap their bank cards or credentials to directly pay fares.
The report didn't specify the commission rate TfL pays to Oyster shopkeepers, but the agency in 2019 said that rate was 2% of the top-up amount.
• Closing ticket offices at London Underground stations.
In one of its most significant cost-saving measures, TfL closed nearly all of its ticket offices at more than 250 Tube stations in 2015. The savings were estimated at £50 million per year. The impact of this move began to be felt in the 2016-17 financial year, during which cost of fare collection fell to 7.3%, down from 8.7% in the year before.
• Removing cash acceptance on board buses.
TfL rid London buses of cash in July 2014. By that time, cash had only accounted for 1% of bus fares, thanks to the introduction of Oyster a dozen years earlier. Cash had reportedly accounted for 30% of fares in year 2000. Contactless, introduced on the buses in December 2012 helped TfL to eliminate the remaining cash usage. The agency said it had cost £24 million per year to handle cash on board the vehicles.
• Changing its fare-collection contract.
TfL in 2010 announced it had terminated its 17-year agreement with the TranSys consortium five years early and approved a new contract with consortium member Cubic Transportation Systems.
The TranSys contract, signed in 1998, was a private finance initiative, which bankrolled the rollout of the original Oyster card program. TfL said it would save £10 million in each of the first three years with the new contract, plus £4 million in interest for paying off the remainder of the £101 million project debt early for the original contract, called Prestige PFI.
TfL's Verma said later that the new contract also brought some services in-house, saving money. He credited the new contract with helping to reduce the agency's cost of revenue collection to 8.8% in the financial year ending in March 2013. That was before contactless payments could have any real impact. It was also before the agency had closed its ticket windows in the Tube. Verma noted at the time that the 8.8% cost of fare collection compared favorably to the approximately 15% fare-revenue cost rate for the major agency in New York City and 20% in Paris.
But TfL's fare-collection cost increased the next year to 10.4%, likely resulting from the capital expenses to equip all Underground stations and the rest of the network to accept contactless payments.
TfL reported in 2018 that a new seven-year contract with Cubic, which took effect in August 2015, would save £11 million per year.
Steve Ramsey, a UK-based ticketing consultant, who worked stints for TfL and, more recently, Cubic in London, told Mobility Payments that the reduction of ticket-office staff was among the most significant of TfL's cost-saving measures. And contactless payment directly enabled the agency to take the bold move.
He also noted the substantial impact on costs in steering customers toward lower-cost sales channels and ridding cash on buses.
Another consultant, John Hill, who also formerly worked for Cubic in London and the UK, agreed that elimination of cash on buses in 2014 was noteworthy.
"Cash use was already significantly reduced by the introduction of Oyster PAYG (pay as you go), but contactless gave a further reduction that made elimination of cash possible," he said.
Ramsey pointed to other cost-saving measures for TfL with contactless as the sole or major contributor, including reduction in fraud from customers tapping credit and debit cards and credentials in NFC devices; lower costs to issue physical cards, like Oyster (although TfL said it was issuing 30,000 new and replacement Oyster cards per day before the pandemic); reduced expenses for producing and issuing paper tickets; less ticket-vending machine maintenance required; and reduction in the use of "relatively costly processes," such as sending over-the-air balance updates for Oyster to stations.
Can Other Agencies Match TfL's Cost of Fare Collection?
Some industry observers might be disappointed that contactless payments reduced TfL's fare collection costs by only 3 percentage points, if that's how much it turns out to be.
After all, such open-loop payments promoters as Mastercard were suggesting as late as 2020, that contactless open-loop payments had cut collection costs from 14% to 9%, citing a February 2016 TfL commissioners report. That report, in fact, did not specifically attribute the reduction to contactless.
In any case, most transit agencies would be happy with a 3-percentage-point reduction in costs from rolling out open loop. But TfL has some advantages that they probably won't have.
One is merchant service fees, which while significant for TfL, are considered low by international standards.
Interchange is capped in the UK, as it is in the European Union, at 0.2% for debit and 0.3% for credit, which is much lower than in many other countries.
Moreover, TfL is believed to pay an exceedingly low rate to its merchant acquirer, Barclaycard to accept contactless.
While TfL has declined to release the rate, Mobility Payments has learned it could be as low as 3 basis points per transaction. By comparison, the acquiring rate in the U.S. contracted by the state of California with acquirer Elavon (which is available to transit agencies in the state and perhaps elsewhere in the country) is 3 U.S. cents per transaction.
TfL captured its low acquiring fee rate in contract negotiations. Its acquiring contract is up for replacement this year. And it likely will again be dealing from a position of strength, because of its high volume of transactions, which qualifies it as the largest contactless merchant in the UK. Other agencies would not have anywhere near that negotiating clout. (Interchange fees along with scheme fees–the third and component of merchant service charges–are not open for negotiation.)
More fundamental is whether other transit agencies intend to promote open-loop for their regular customers along with their occasional riders, and whether they will take aggressive action to reduce ticketing costs, as TfL has done, said Ramsey, the UK-based consultant.
He has his doubts that most other agencies will be able to replicate TfL's success. He noted that many transit agencies don't even know what their cost of fare revenue collection is.
"They might not achieve the same level of savings, such as those who limit take-up by pricing contactless at a premium compared to other ticketing options or those who reject reducing or closing ticket offices," he said.
One incentive TfL has for keeping ticketing costs low is that the agency gets very few subsidies from the government, besides those it received as Covid relief funds. Therefore, fares and other revenue have to pay for operations.
While many other transit agencies and their vendors would like to match the cost-of-revenue percentage that TfL has achieved–with or without open-loop payments–it's unlikely that they will even come close.
© Mobility Payments and Forthwrite Media. Mobility Payments content is for individual use and cannot be copied or distributed without the express permission of the publisher