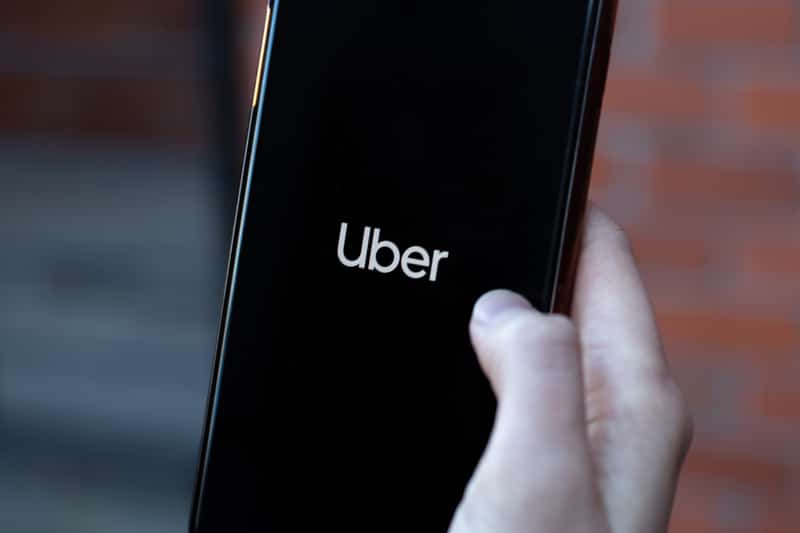 Article Highlights
Key Takeaway:
Despite continued interest from transit agencies in selling tickets and passes through the Uber app, the first agencies to make the move are not seeing strong adoption. The ride-hailing giant has added two transit agencies this month to others selling tickets through its app.
Key Data:
• Table: RTD-App Sales Share
• Graph: NEORide-Ticket Purchases Share
• Graph: RTD-Total Fare Revenue Breakdown
• Table: NEORide-Ticket Purchases, Apps
Despite continued interest from transit agencies in selling tickets and passes through the Uber app, the first agencies to make the move are not seeing strong adoption.
The Central Ohio Transit Authority, or COTA, began letting Uber sell its tickets and passes through the ride-hailing app last week, and Via Metropolitan Transit in San Antonio, Texas, launched mobile-ticketing through Uber today.
They are not the first, however. The ride-hailing company began selling transit tickets in its app with much fanfare in May of 2019, enabling users to plan and pay for journeys as part of what was supposed to be a bold move toward making the app a "one-stop shop for transportation."
Four years later, the first U.S. agency to sell tickets through Uber, the Regional Transportation District, or RDT, in Denver, saw only 1.7% of its mobile ticketing sales go through Uber for the full year of 2022 and first two months of this year, Mobility Payments has learned.
That's less than the 2.5% of RTD mobile-ticketing sales that went through the Uber app during all of 2021 and 3% of tickets sold in March 2020, the last month before the pandemic. It means that sales through Uber are low and dropping.
RTD also sells tickets through Uber's rival ride-hailing company, Lyft, with adoption only slightly better and still in the low single digits. (See table on this page.)
Meanwhile, NEORide, a group of 16 transit agencies in the U.S. state of Ohio and two other states, which began selling tickets through Uber in July 2020, is seeing even less take-up–1.3% of total ticket purchases for the group.
The low and–at least in Denver–falling adoption for Uber's transit-ticketing option indicates few Americans are willing to get out of their cars to ride transit, even if those vehicles are part of a ride-share. Meanwhile, frequent public transit users are staying with their default mobile-ticketing apps.
The low adoption of transit ticketing through Uber also undermines the idea pushed by backers of the mobility-as-a-service concept that consumers in the U.S.–where cars are ubiquitous­­–would switch to transit as the core means of travel–at least part of the time. Under this concept, they would use ride-share or micromobility modes, such as bicycles or scooters, to cover the first and last miles of their trips.
Using Default Apps
In Denver, the default app is RTD's local Mobile Tickets app, launched in 2017 and still generating more than 94% of mobile ticketing revenue. That's down only slightly from 2021.
RTD revamped the local app in September 2022, renaming it RTD MyRide. It appears, however, that Uber lost part of its limited market share–going from 2.5% to 1.7% of mobile ticket sales-to two other third-party apps, the Transit app and Lyft app. (See table).
Still, all three of these third-party apps together accounted for a little less than 6% of mobile-ticketing sales in 2022 and made up a total of only 1.2% of all fare revenue last year for RTD. (See chart on this page.)
For Ohio-based agency consortium NEORide, there are two default apps. One is the local EZfare app, the other is Transit, the latter promoted as a default by the two largest agencies in the group, the Greater Cleveland RTA and Metro of Cincinnati, Ohio. (See chart on this page.) Many of the other agencies in NEORide are small.
NEORide director Katherine Conrad said she believes a lot of regular riders may prefer the local EZfare app because they know where they are going and may not need the trip-planning function of the Transit app.
As for the low usage for Uber by transit riders, she said it's actually higher in rural areas, where Uber doesn't operate ride-hailing.
Overall, she noted that the transit agencies within NEORide are not promoting either the Uber app or another trip-planning app, Moovit, in which customers can purchase transit tickets. Moovit recorded fewer than 1% of transit ticket purchases for NEORide last year.
High Processing Fees
For those transit customers that do buy their tickets through Uber and Lyft, these ride-hail companies are believed to charge agencies significant processing fees.
According to a mobile-ticketing contract obtained by Mobility Payments in 2021 between another agency that sells bus tickets through the ride-hailing apps, RTC of Southern Nevada, and mobile-ticketing platform provider Masabi, Uber and Lyft charged RTC processing fees of 5.11% of ticketing revenue they handle.
This would include the credit and debit card charges the ride-hailing companies pay. This 5%-plus charge was in addition to the approximately 2.3% of ticketing revenue the agency paid to Masabi for using its software-as-a-service platform, plus fixed monthly costs.
RTD Denver and RTC of Southern Nevada have also complained that they don't receive all the data they would like when Uber or Lyft book and sell their tickets, as Mobility Payments has reported.
Despite this and the low usage and 5%-plus processing charges, RTD Denver and RTC of Southern Nevada have said they support the third-party apps in order to give their customers more options. (RTC, based in Las Vegas, reported mobile tickets bought through the Uber app accounted for just 3.7% of total mobile-ticketing sales in September 2021, 20 months after launching the service. That compared with 10% for the Transit app and just under 85% for the local app. Mobility Payments did not receive updated figures from RTC.)
Masabi integrated these third-party apps with its SaaS platform, including Uber, Lyft and Transit making it easier, it said, to add agencies in different cities.
New Agencies, Initiatives
So far it appears that Uber's transit-ticketing offer is still only in a handful of cities, mostly in the U.S. (This is separate from Uber's business with a number of transit agencies in the U.S. to provide on-demand, or paratransit, rides to customers.) Masabi announced another launch of the sale of tickets through Uber last week, for the Central Ohio Transit Authority, or COTA, which serves Ohio's largest city, Columbus.
And Via Metropolitan Transit, which serves the second-largest city in Texas, started enabling customers to plan and pay for tickets and passes in Uber today.
As with the transit ticketing for other agencies, riders in San Antonio will be able to book their tickets or passes and pay for them with a credit or debit card stored by Uber.
Before boarding the bus, they would access their purchase in the Transit Tickets section of the app, then scan upon boarding the bus. Via is also a Masabi client.
Outside the U.S., Uber app users in the UK have been able to buy tickets on London Thames river ferries, branded as "Uber Boat," since 2020.
In August 2022, it launched a pilot enabling UK Uber app users to also book trains and coaches. The ride-hailing company said earlier last year it also planned to give users the opportunity to book car rentals and airline and cross-channel train tickets.
How might Uber earn revenue from these transit agency and other travel initiatives?
Besides seeking to build it ride-hailing business for the first and last mile to and from train and coach bus stations or stops, Uber also is expected to try to make money by taking a commission from each booking.
And if the partnerships Uber and Lyft have with U.S. transit agencies are any guide, Uber will continue to take a hefty processing fee for handling payments for the transit agencies and car rentals. As mentioned, U.S. transit agencies now pay a fee of around 5% to Uber, likely passed through Masabi. This is believed to be more than it costs for interchange and bank-card fees and to cover other expenses for handling the ticket purchases.
In a statement in the release from COTA in Columbus, Jen Shepherd global head of Transit at Uber, said the ride-hailing company still aims "to make our app a one-stop-shop for all your transportation needs." She did not respond today to a request for comment from Mobility Payments. And an Uber spokesman did not respond to requests for comment, either. Masabi wasn't immediately available for comment.
A spokesman for COTA told Mobility Payments that the agency began selling its tickets through Uber this week to offer another option for customers to plan and pay. It added trip-planning, though not payments, through the Lyft app in 2021.
"We know that not everyone uses one app to travel, and COTA wants to be as accessible for customers as possible," he said in a statement. "The partnership with Uber is simply to provide another option for Uber customers to connect with COTA."
He said the Transit app will continue to serve as the default app for COTA customers to book and buy mobile tickets. He didn't say whether COTA plans to also promote the Uber service to customers or give them incentives to buy tickets through the Uber app.
Without this, it's likely that relatively few customers will use the service, based on the experience in other cities in Ohio and in Denver. But Uber appears to have no plans to end its efforts to create an app for, as it says, "one-stop shop for door-to-door travel."
© Mobility Payments and Forthwrite Media. Mobility Payments content is for individual use and cannot be copied or distributed without the express permission of the publisher.