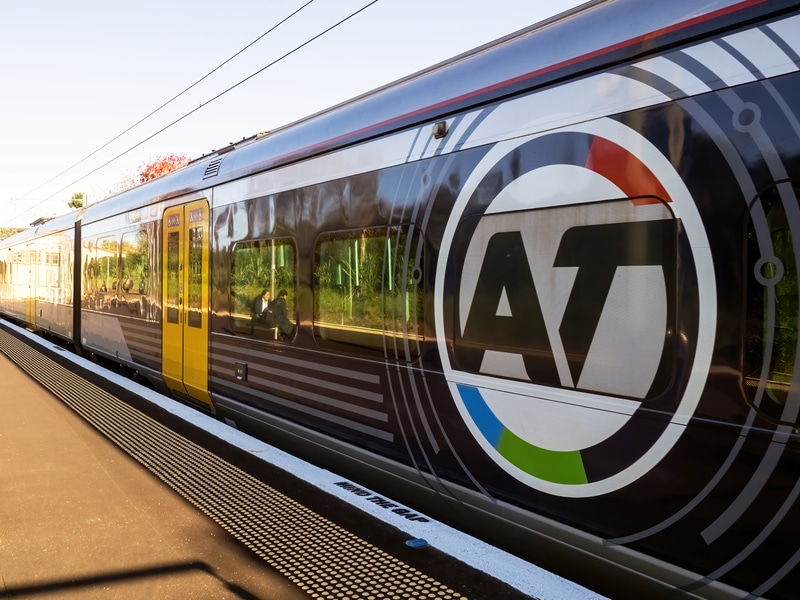 Article Highlights
Key Takeaway:
New Zealand provides a test for whether a national government can effectively roll out open-loop payments nationwide.
Key Data:
NZTA awarded the 15-year, NZ$1.39 billion (US$865.7 million) contract to U.S.-based Cubic. Officials chose Cubic over France-based Thales and INIT of Germany, though Cubic's bid was higher than one or both of the other suppliers, said a source.
Auckland Transport, New Zealand's largest transit authority, plans to roll out open-loop payments for all of its buses, trains and ferries next year using validators and other technology supplied by its incumbent vendor, Thales.
That doesn't seem like it would cause many problems, right? Except that the national government in October announced it had hired Cubic Transportation Systems to implement a nationwide open-loop fare payments system, including in Auckland, by the end of 2026.
The two projects will require engineers to integrate nearly 4,000 Thales validators with Cubic's back-end. This and other integration challenges could delay the nationwide contactless project, called the National Ticketing Solution, or NTS, observers told Mobility Payments.
Spokespersons from both the government agency that is overseeing the nationwide rollout–Waka Kotahi NZ Transport Agency–as well as Auckland Transport, or AT, sent Mobility Payments identical statements. In them, they dismiss the concerns about any looming integration problems.
"As part of AT's transition to NTS, we will integrate the Thales front-end devices with the Cubic Transportation Systems (the NTS supplier) solution. This will ensure an ease of transition to NTS and a seamless experience for people using Auckland's public transport network," they said.
Integration Challenges
But sources, who asked not to be named, told Mobility Payments they believe the integration work between Thales and Cubic will be anything but seamless.
To bring the National Ticketing Solution to Auckland, the technology of the two vendors will not only have to jointly secure level-3 certification for end-to-end compliance with EMVCo specifications, it will have to then be able to perform a range of tasks, including processing different types of taps, upgrading firmware and managing lists.
The problem is that both Thales and Cubic typically supply their own validators, back-end and other technology for their fare projects. While certainly validator vendors integrate with back-office systems from other suppliers, there will be definite technical challenges in Auckland, predicted the sources.
After all, these will be proprietary validators and proprietary back-end technology. To integrate them, it would require Cubic to reveal part of its technology designs to Thales and vice versa, a fare collection system veteran in Europe told Mobility Payments.
"There are many potential bumps, if not show stoppers, on the path, compounded by the fact that AT (Auckland Transport) will want to remain as autonomous as possible and keep the right to cherry pick what they consume from the NTS platform," the veteran said. "The chance of this to go well and on time is low."
Thales and Cubic were rivals for the National Ticketing Solution contract itself. The Waka Kotahi NZ Transport Agency, or NZTA, which administers transport funding and planning in New Zealand, awarded the 15-year, NZ$1.39 billion (US$865.7 million) contract to U.S.-based Cubic. Officials chose Cubic over France-based Thales and INIT of Germany, though Cubic's bid was higher than one or both of the other suppliers, said a source. Japan's NEC is believed to have also bid on the project before withdrawing. The government has declined to release the amount of the bids.
Managers for Thales and Cubic in New Zealand declined to respond or did not return a request for comment. AT's new CEO, Dean Kimpton, also did not respond to a request for comment from Mobility Payments.
Political Problems?
Politics might also pose problems for the national implementation, said the sources.
Not all of the authorities in New Zealand's four public transit regions have been fully on board with the National Ticketing Solution concept.
One reason is that control of New Zealand's nationwide open-loop project is centralized–certainly as compared with the other major nationwide open-loop project globally, in the Netherlands. For the latter, each of the nine Dutch public transit operators participating in the service got to choose its own vendors. In New Zealand, there is only one supplier, Cubic, outside of the financial-services providers.
Of the four authorities in New Zealand, Auckland Transport, or AT, which accounts for 60% of public transit trips in the country, has the most to lose in ceding control to the national government. AT runs its own fare system, contracting directly with Thales for its closed-loop AT HOP card program. That is unlike the other regions, such as Wellington.
Under the national project, AT will have to give up HOP, with national officials planning to distribute a closed-loop card based on white-label EMV technology throughout the country.
AT was the last holdout among the transit authorities to sign on to the National Ticketing Solution, one New Zealand-based source told Mobility Payments. AT finally relented and joined the project after the former transport minister suggested that the government might "review" AT's funding if it refused, the source said. AT did not confirm that.
As part of the deal, the national government agreed to allow AT to pursue its (interim) open-loop rollout with Thales, at a capital cost of around NZ$23 million (US$14.3 million).
According to an AT spokeswoman, that money will go to pay for 3,825 validators, an EMV back office and other infrastructure and upgrades on buses, at ferry terminals and train stations. Thales will provide all of the technology. (Japan's Hitachi Rail is seeking regulatory approval to acquire Thales' Ground Transportation Systems division, which includes the latter's fare-collection system technology.)
Official Talking Points
NZTA funding for this project and at least one other apparently came with conditions. One was that local authorities call the projects a "transition to the NTS."
AT is apparently following that condition, with a spokeswoman telling Mobility Payments that "having contactless payment capability in place will also make it easier for Auckland to transition to the NTS, reducing risk and cost, while delivering a seamless process for our customers."
AT believes that the Thales-implemented open-loop service, scheduled to launch by June 2024, will help it push past 100 million trips next year.
The service will only enable riders to pay for adult full fares with their bank cards and NFC devices. The National Ticketing Solution is expected to expand the fares that riders can pay for with open-loop cards and devices, but at a higher cost. And it will take longer to implement.
The timeline for launch of the National Ticket Solution in Auckland is year-end 2026 or earlier. Some observers believe that this schedule is too optimistic, especially given the need to integrate the Thales and Cubic fare technology.
But government officials reject that notion, along with the idea that some agencies like AT don't fully support the National Ticketing Solution.
"Waka Kotahi (NZTA) is confident that we are on track for delivery of NTS across New Zealand by 2026," said the spokesman. "All public transport authorities are onboard and working closely with us to meet the scheduled timeline for implementation."
© Mobility Payments and Forthwrite Media. Mobility Payments content is for individual use and cannot be copied or distributed without the express permission of the publisher