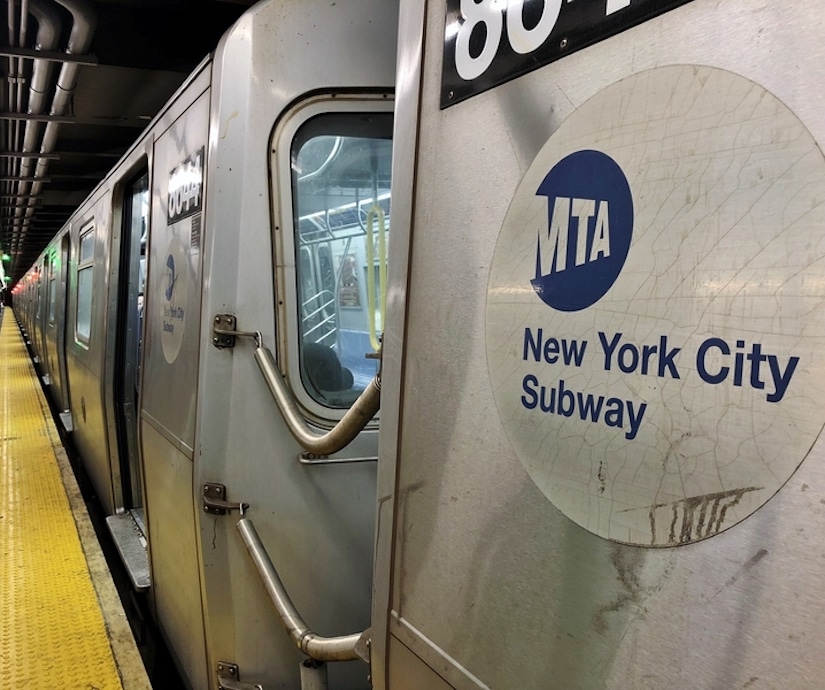 Article Highlights
Key Takeaway:
New York's Metropolitan Transportation Authority marked its one-billionth OMNY transaction last week. The giant transit agency has struggled to finish the OMNY rollout after a timely implementation on the New York City Subway and buses.
Key Data:
Chart: Road to One Billion: MTA vs. TfL
New York's Metropolitan Transportation Authority last week marked the billionth OMNY transaction, with MTA chairman and CEO Janno Lieber speaking at a press conference at the subway station where the landmark tap occurred. He touted the OMNY contactless open-loop payments program as an "amazing success."
That's a slightly different take than Lieber had on the OMNY program three months earlier, when he explained his reasons for a shakeup of the management of the project. (See below.)
Faster Adoption than London
Lieber and others from MTA continue to praise rider adoption of OMNY. The agency reached the billion-ride milestone in a little more than four years. That's a period that includes the original OMNY pilot, launched in May 2019, and a sharp ridership downturn because of the pandemic.
The agency reached one billion taps five months faster than Transport for London did for its high-profile contactless payments service, launched in December 2012, based on announcements by the two agencies. (See chart on this page).
Both New York and London said they were seeing around two million trips per day paid for with credit and debit cards and NFC wallets when they announced their one-billion open-loop transaction milestones. And both said at the time that open-loop accounted for 40% of trips–though for London, that was only for pay-as-you-go transactions, not including season tickets.
London hit the billion mark in July 2017, having launched contactless first on buses before expanding to its entire transport network, including the Underground, in September 2014. Unlike New York, where subway ridership makes up nearly 80% of trips, buses are the most-used transport mode in London.
In addition, there's a wide difference in the percentage of open-loop trips paid for with NFC wallets in New York compared with London. MTA said last week that more than two-thirds, or 68%, of its OMNY trips are paid for with Apple Pay, Google Wallet and other NFC payments services connected with digital wallets. The rest are contactless credit and debit cards. On the other hand, NFC wallets, which first came to the UK in 2015, make up a much lower percentage of transactions than cards in London.
Meanwhile, OMNY payments on the subway are nearly 20 percentage points higher than on New York City buses, at a reported 47% of trips for the subway versus 29% on buses. This is likely because a higher percentage of unbanked customers ride the bus in New York City.
Adoption of the open-loop program is accelerating for MTA, with the agency recording the last half of the billion taps in fewer than 11 months, compared with the first 500 million taps, which took more than three years. As mentioned, those three years included the pilot and the brunt of the pandemic.
'Project That's Not Succeeding'
Three months before the billion-OMNY-tap announcement, MTA's Lieber was less sanguine about the project–referring to the implementation of the rollout.
Lieber, presiding over an MTA board committee meeting in April, explained why he felt he needed to shake up management of OMNY and why the project schedule needed to be "rebaselined."
While program was hitting "extraordinary" adoption figures, it was missing other milestones, he said. That included delays in expanding OMNY to other public transit networks in the region and poor to nonexistent visibility of when OMNY would be available on MTA's two large commuter railways.
Most importantly perhaps, MTA no longer knows exactly when it will finally be able to retire its 30-year-old mag-stripe MetroCard. MTA was originally going to completely phase out the outdated closed-loop card by this year, then moved the end date to 2024. At the April meeting, Lieber said MTA had decided not to set a date for pulling the plug on MetroCard.
"The first thing you've got to do when you have a project that's not succeeding is to be honest with yourself," he said. "The project schedule is going to be torn apart. The staffing is torn apart and put back together, and the management structure…is being put in place. This is the way you deal with projects that are having some challenges."
The agency also has to install vending machines in subway stations to dispense MTA's underused closed-loop OMNY card, which is now mainly available at retail locations. MTA also has yet to introduce an OMNY mobile app and virtual cards.
Unlike last October, when the agency seemed to lay the reasons for the delays firmly at the feet of its main contractor, Cubic Transportation System, MTA executives in the spring said there was enough blame to go around, notably including for MTA itself. In October, the project was around 29 months behind schedule and more than $100 million over the original capital budget of $645 million. The original base contract, announced in October 2017, was for $539.5 million, plus an option for $34 million more.
Lieber took management of the OMNY project away from mainly MTA's fares division and handed it to MTA's separate Construction & Development subsidiary. The latter normally oversees major infrastructure construction projects.
Jaimie Torrez-Springer, president of Construction & Development, said completion of the OMNY project was at a "crossroads."
"The budget and schedule are uncertain as we move to fully transition OMNY across the whole MTA portfolio," he said. "We want to acknowledge today that there have been challenges on the project that we will be addressing as we move forward."
Problem of Scope
He said perhaps the most important challenge was controlling the scope of the project. That resulted in failing to extend OMNY to MTA's Long Island Rail Road and Metro-North Railroad commuter services and to other transit agencies in the city and region, including the JFK Airport shuttle, a tram in the city and suburban bus lines.
"This scope issue has been exacerbated by resource issues, especially as the project has progressed, and we now need to operate the system and build up core functions," Torrez-Springer said at the time. "There have been insufficient resources at our contractor Cubic and also internally within the MTA. We have struggled to properly staff the project leading to milestones being missed." He added that outside program management support was also understaffed.
He said MTA would bring in additional staff, modify the contract for an outside project manager and "build dedicated commercial teams."
MTA last October blamed Cubic, which won the OMNY contract in the fall of 2017, for, among other things, quality control issues with the project software, which it said at the time remained a problem.
MTA board member Sherif Soliman in April asked about the manner in which the agency would deal with Cubic going forward: "Staffing challenges abound in lots of places, but how are we approaching working with Cubic to make sure we're getting the full and maximum potential out of the vendor?"
Torrez-Springer responded that locking down the scope of the project and making things "absolutely 100% clear" would help.
"We certainly reserve our rights related to anything that's happened thus far," he said, while also praising Cubic for its work on the initial OMNY phases. That implementation featured the rollout of more than 15,000 EMV-enabled validators to 472 subway stations and nearly 6,000 buses in New York City. This rollout was completed on schedule by the end of 2020, despite the pandemic.
"It is very impressive, and yet, you know, we haven't always had the full resources we've needed, and we've made that clear, and we'll continue to make that clear in how we exercise our rights related to the contract." Torrez-Springer said, adding that the agency itself also needed better approach to program management to manage the contract better. Moreover, the "rebaselining" of the project would result in a new "resource-loaded schedule."
MTA executives said they would start installing OMNY card vending machines this summer and finish the rollout of the machines by 2024. They would also expand OMNY to two affiliated transit agencies, those running the AirTrain shuttle from JFK Airport, as well as the Roosevelt Island Tramway by the end of the third quarter.
Yet, it's still unclear how much the OMNY total budget will increase, if at all, and how long the agency will have to extend the date for the full completion of the rollout. As of the spring, the budget was at $772 million, and the project was scheduled to end in the fourth quarter of 2025. Both the budget projection and rollout schedule will likely be expanded.
Lieber, however, seeking to put the project in perspective, noted in April that OMNY is the biggest open-loop project by far in North America.
"Remember, part of the challenge was this was not a conventional capital project," he said. "It was actually operating at full bore while complex technological issues remained to be resolved.
"So it was that managerial challenge of flying the plane while you're building it."
© Mobility Payments and Forthwrite Media. Mobility Payments content is for individual use and cannot be copied or distributed without the express permission of the publisher.