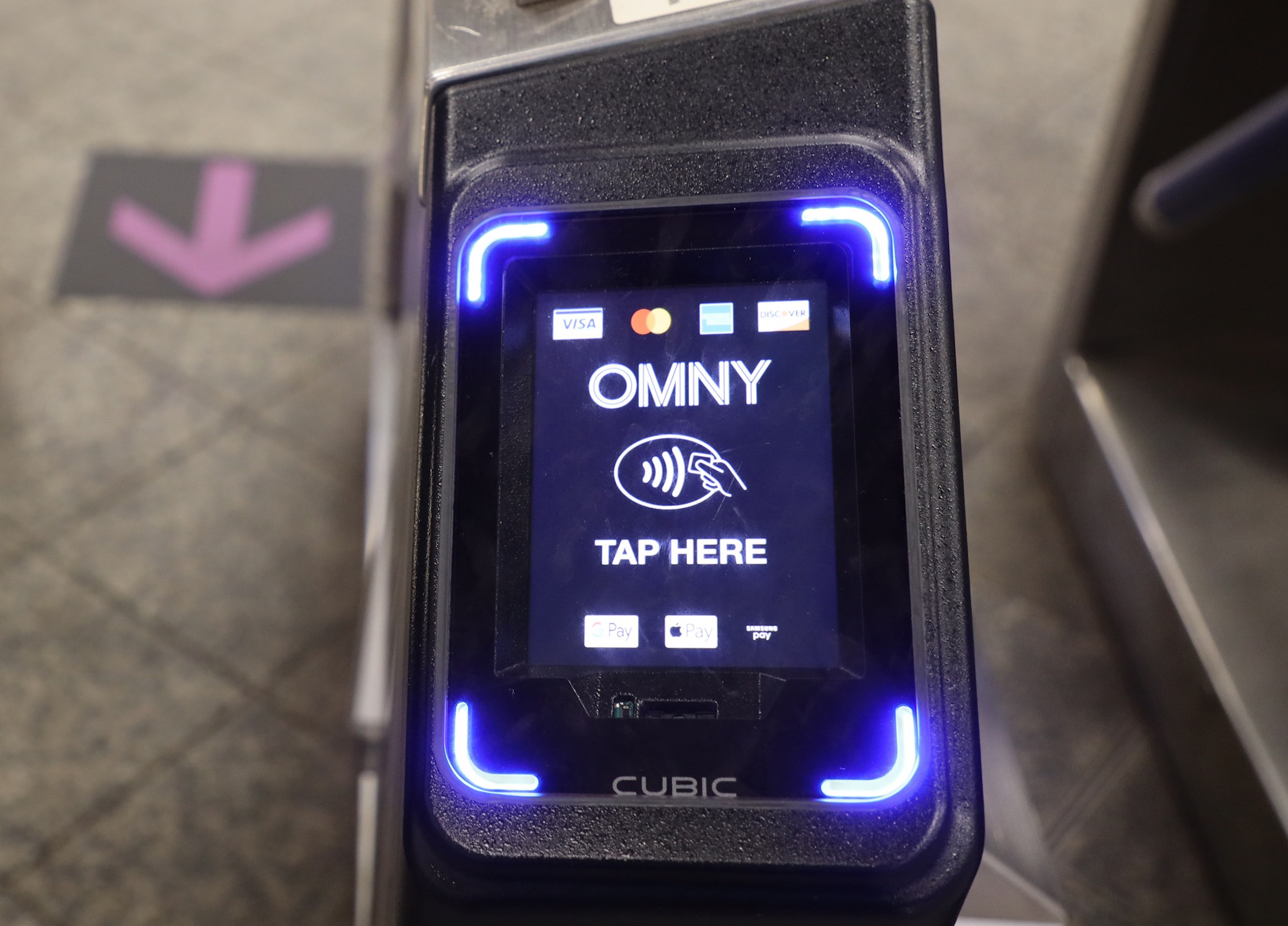 Article Highlights
Key Takeaway:
Peter Torrellas this week officially took over as president of Cubic Transportation Systems, the largest fare-system supplier globally, but one that is facing major challenges in the market. Torrellas replaces Jeffrey Lowinger, who retired after a sometimes bumpy ride at the helm of Cubic's transportation division.
Key Data:
These departures were in addition to the layoffs of more than 200 employees in the company, as part of a reorganization, which Lowinger oversaw before he left, Mobility Payments has learned.
Peter Torrellas this week officially took over as president of Cubic Transportation Systems, the largest fare-system supplier globally, but one that is facing major challenges in the market.
Torrellas replaces Jeffrey Lowinger, whose more than three-year tenure as head of Cubic Corp.'s transportation division was marked by the acquisition of the company by private equity, employee defections, layoffs and the loss of two significant fare-system contracts in recent months.
Torrellas, who served as president of the connected communities business unit at U.S.-based defense and infrastructure technology company Parsons Corp., must restore Cubic's cachet in the fare-systems market, following delays in delivery of key projects and a business model that does not appear to be keeping up with market demands.
Threats to Cubic's Major Fare Business
Industry observers told Mobility Payments they are convinced that Cubic's private equity owners, led by Veritas Capital, are still prepping the company for a sale, either the transportation unit separately or together with Cubic Corp.'s defense contracting business. That is despite a company spokeswoman contending that Cubic is "not for sale."
Veritas and Evergreen Coast Capital took Cubic private in the first part of 2021 with a $3 billion acquisition. The company had revenue of $1.48 billion in the fiscal year ending September 2020, its last reported yearly figure as a publicly traded company. Cubic Transportation Systems, or CTS, made up $841 million of that, or 57%.
As Mobility Payments has reported, some former employees blame the new owners for at least some of CTS' problems, contending that the firms emphasize revenue and profits over long-term strategy and leadership. What is clear is that the takeover brought with it new priorities that some long-term employees didn't accept. At one point last fall, a Cubic insider had estimated that hundreds had left voluntarily.
It could be difficult for the owners to recoup their investment in Cubic if the CTS division does not hold onto its incumbent business and win some new contracts for major fare systems now out for tender.
Specifically, transit agencies in London, Sydney and, on a smaller scale, Miami, where Cubic now holds contracts, have issued tender requests for large-scale fare-system upgrades. Other major contracts are up for grabs in Toronto, Philadelphia and Ireland, where Cubic is not the incumbent.
Both sets of contracts pose serious tests for Torrellas. And if recent decisions by transit officials are any guide, his prospects are not encouraging.
Most recently, Cubic failed to hold onto its business with the Metropolitan Atlanta Rapid Transit Authority, or MARTA, which earlier this month officially chose a smaller competitor, Germany-based INIT, for a $245.7 million contract.
The failure to secure Atlanta followed the loss in May of an even larger contract, worth AU$1.7 billion (US$1.1 billion) over 15 years, in Melbourne, Australia. The Victoria state government instead chose U.S.-based Conduent.
Lowinger and Cubic Corp. CEO Stevan Slijepcevic signed a letter to Victoria premier Daniel Andrews, complaining of a flawed procurement process and questioning Conduent's credentials. But government officials refused to reconsider the award to rival Conduent.
Cubic also faces the risk that the largest transit agency in New Zealand, Auckland Transport, will undermine the vendor's contract for a nationwide open-loop fare system. Cubic won the New Zealand national project a year ago. But as Mobility Payments reported, Auckland Transport, which handles 60% of the country's public transit ridership, has hired its incumbent vendor, Thales, to roll out open loop at least two years before the National Ticketing Solution is scheduled to reach the city.
Meanwhile, Torrellas will need to improve Cubic's record of delivering projects on time. For example, the vendor fell behind by two years for the large Massachusetts Bay Transportation Authority project in Boston, with the cost increasing by nearly 30% to almost $1 billion in 2020. Even New York's OMNY project, which Cubic has touted for its successful rollout in New York City during the pandemic and for its high open-loop adoption rate, last year was running more than two years behind schedule and $100 million over the original budget. Earlier this year, officials could not even say when they would be able to retire the agency's 30-year-old MetroCard.
More Agencies Break Up Contracts
One industry observer noted that such agencies as Transport for London, Transport for New South Wales in Sydney, Metrolinx in Toronto and Miami-Dade Transit, are breaking up their procurements into smaller components, a fact that doesn't bode well for Cubic's prevailing business model.
That model calls for Cubic to supply all parts of the fare system, including hardware, software and operations–with the vendor providing system integration, back office and operations and working with subcontractors for the rest or supplying this itself, as well.
Transport for London, or TfL, in fact, separated its validator upgrade from the rest of the fare-system contract, called "Project Proteus." TfL last year valued the Proteus contract at up to £1.5 billion (US$1.8 billion), including up to 12 years of operations. TfL reputedly split the hardware from Proteus in order to reduce Cubic's built-in advantage as a long-term supplier to the London agency.
But Cubic won the validator contract and may well win Proteus, with a source telling Mobility Payments that TfL had trouble finding qualified vendors other than Cubic from the proposals submitted. (TfL already retains much control over its fare system, owning intellectual property and doing significant development in-house.)
Transport for New South Wales in Sydney has also been seeking ways to exercise more control over its suppliers, though probably not as much as in London. The Cubic business is considered vulnerable in this procurement.
And Miami-Dade Transit is believed to have already issued the hardware part of its tender, for fare boxes, ticket-vending machines and gates, and plans to issue a request for proposal for the rest of its new automated fare-collection system in a couple of months, said a source.
Besides retaining these contracts, Cubic needs to win new business for large projects that are out for tender. These include a nationwide fare system featuring open-loop payments that National Transport Authority (NTA) plans in Ireland; and the Southeast Pennsylvania Transportation Authority's (SEPTA) planned "Key 2.0" fare-payment system. Some observers believe that one or both of these projects are must wins for Cubic. The vendor probably has the upper hand for the NTA contract. It's competing against two other shortlisted vendors Conduent and Indra, according to a source.
But Cubic will be facing a difficult tender in Toronto. Among other things, the agency, Metrolinx, has said it seeks to take a modular approach.
Mid-Tier Suppliers on the Rise
Meanwhile, Cubic is dealing with threats from such middle-tier competitors as INIT and Vix Technology, which could capture business from larger fare system integrators like Cubic, Conduent and Thales. "They offer comparable functionality but can deliver it at a fraction of the cost, as they don't have the overhead," an industry veteran told Mobility Payments.
The larger system integrators may hold an advantage with their ability to provide years of operations of fare systems, but transit agencies like MARTA in Atlanta may not require full operation of their systems.
In a presentation to board members Sept. 28, a MARTA official indicated that that agency staff chose INIT over Cubic for the contract award because INIT had the best price and technical score, as well as very good ratings from reference agencies in such cities as Portland, Ore.; San Diego, Seattle and Tampa, Fla.
The official noted that INIT and Cubic were the two finalists out of five vendors submitting proposals.
Cubic had earlier lost a contract for a fare-system upgrade from the Metropolitan Transit System, or MTS, in its home city of San Diego–a smaller contract than Atlanta that INIT won in 2018. Cubic had been the incumbent in San Diego, as well.
These projects fall under Cubic's enterprise business, which would use its Urban Mobility Back Office.
To capture business from small agencies, Cubic launched a software-as-a-service ticketing service, Umo, in 2021. It mainly targets agencies in the U.S. and Canada. But this is considered a difficult market, with too many SaaS-ticketing providers chasing too few projects.
Continued Reorganization for Cubic?
Some are predicting that the MARTA loss could result in the sort of shakeup that is believed to have occurred after Cubic lost the contract in Melbourne. There, some in senior leadership were asked to leave, sources said.
These departures were in addition to the layoffs of more than 200 employees in the company, as part of a reorganization, which Lowinger oversaw before he left, Mobility Payments has learned. The company did not announce the redundancies, which mainly occurred in August.
Industry observers believe Cubic's owners are not finished with the restructuring, and there could be more layoffs. Bonnie Crawford, global vice president, customer experience, strategy and marketing, and formerly general manager of the Umo SaaS unit, rejected that idea.
"There is no other restructuring planned," she told Mobility Payments last week, adding that "Cubic is not for sale."
Few in the industry, however, appear to believe that Veritas is not preparing for a sale. They allow, however, that the firm may not be considering unloading CTS or all of Cubic Corp. at present, at least until the vendor reverses its mini-losing streak and notches some major wins.
For Torrellas, that could mean "forcing a reinvention" of the transportation division, speculated one industry insider.
"(That) would mean that Cubic stops relying on the sale of very large system integration" programs and instead addresses the market with more modular offerings and more partners for devices, he said.
© Mobility Payments and Forthwrite Media. Mobility Payments content is for individual use and cannot be copied or distributed without the express permission of the publisher.