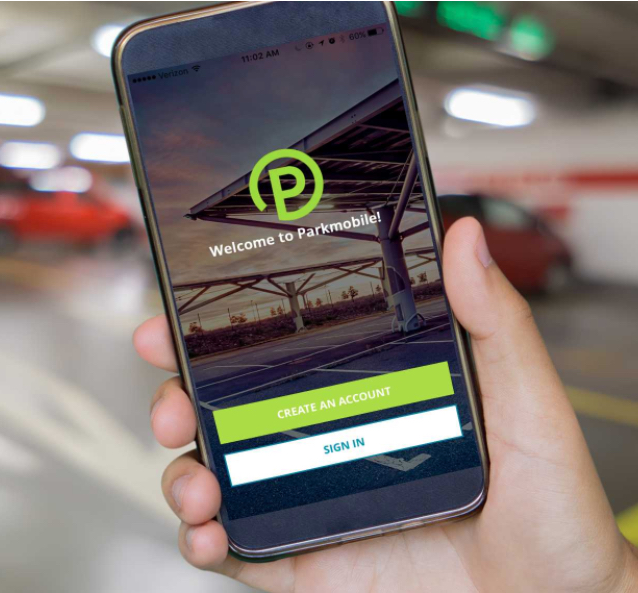 Article Highlights
Key Takeaway:
Google is seeking to build the utility of its payments service, Google Pay, with transit and parking fare payments in addition to retail payments and money management.
Key Data:
ParkMobile operates in 450 North American cities, and the company said its parking locator and payments application has 25 million users.
Google will enable users to pay for parking with U.S.-based parking locator and payments vendor ParkMobile within its Google Pay app starting this month in Atlanta, GA, as the search giant continues to seek to make its payments app a transit-ticketing and parking-fare-payments hub.
The addition of Atlanta comes a few months after Google announced it was integrating the ParkMobile parking app features, along with those of competing parking payments vendor Passport, into Google Pay, with links to Google Maps. Google has also been enabling transit ticketing and payments in Google Pay in more than 80 cities and towns, mainly in the U.S. through an API integration with U.S.-based software-as-a-service ticketing platform Token Transit. Google also pledged to link ticketing and payments in Google Pay with these agencies to its Maps app, but is behind schedule, although that will begin to happen soon, a source told Mobility Payments.
Google said in February that all told it would roll out parking for more than 400 cities, including Boston, Cincinnati, Houston, Los Angeles, New York and Washington, D.C. The early June announcement by ParkMobile adds similar functionality to Google Pay for ParkMobile meters in Atlanta. Google said it would add the features to the Google Pay and Maps apps available on Apple devices, as well.
To make a parking payment in Atlanta, users would open the Google Pay app on their Android or iOS smartphones by tapping a shortcut from the app's home screen, according to ParkMobile. Users then could start a new parking session after entering the parking zone and space number in the app, adding the time they need and making the payment with a card on file in the Google Pay app.
They would also enter their car's license plate number if it's the first time they are using Google Pay to park. They also could extend the parking time after the session has started in the app, without having to go back to the meter, said ParkMobile.
ParkMobile reportedly said in February that it already had an integration with Google Pay, perhaps in other cities, that enabled users to pay with Google's payments service without having to download the ParkMobile app.
The addition of Atlanta follows the June 1 finalization of ParkMobile's acquisition by Sweden-based EasyPark, which purchased the Park Now Group, including ParkMobile, for an undisclosed price. Park Now is a joint venture of automobile manufacturers BMW and Daimler, and along with ParkMobile–which the JV acquired in early 2019–the group includes European electric vehicle charging and parking locator and payments brands Park-line, ParkMobile Europe, Park Now, and RingGo.
Acquisition of ParkMobile gives EasyPark, which until now has operated mainly in Europe and Australia, a strong presence in North America. ParkMobile operates in 450 North American cities, and the company said its parking locator and payments application has 25 million users. It reportedly charges those users a 35-cent fee on parking fares it handles. ParkMobile was recently the victim of hackers, who reportedly stole information on 21 million users, including license plate numbers, email addresses and phone numbers, though no credit card data or parking location history.
In addition to parking, Google in February also announced that it would add transit fare payments for more than 80 transit agencies worldwide to Google Pay and Maps, later saying there would be a "Ride transit" shortcut in Google Pay's home screen. From there, they can buy a transit card, top up the balance and pay for their fares. Google has already added closed-loop fare cards, Clipper from San Francisco, Ventra from Chicago and SmarTrip from Washington, D.C., in addition to closed-loop cards it added earlier.
Users can buy a digital version of these cards and add value or passes, which they would spend by tapping their NFC-enabled Android smartphones on readers. At agencies that accept contactless EMV credit and debit cards, riders usually can also pay with bank card credentials loaded into Google Pay, as well.
Most of the transit agencies–which has surpassed 100 as of June 2021–that Google has added to Google Pay are very small, in places such as Centralia, WA; South Bend, IN; and Burlington, VT. Most of these agencies already offer mobile ticketing through the consumer-facing Token Transit app from the U.S.-based SaaS ticketing vendor of the same name. An API from Token Transit enables Google Pay users to buy tickets and passes without having to download the Token Transit app. When the time comes to board a bus or other transit vehicle, the users activate the tickets or passes, which they almost always then display to drivers for visual inspection.
© Mobility Payments and Forthwrite Media. Mobility Payments content is for individual use and cannot be copied or distributed without the express permission of the publisher.