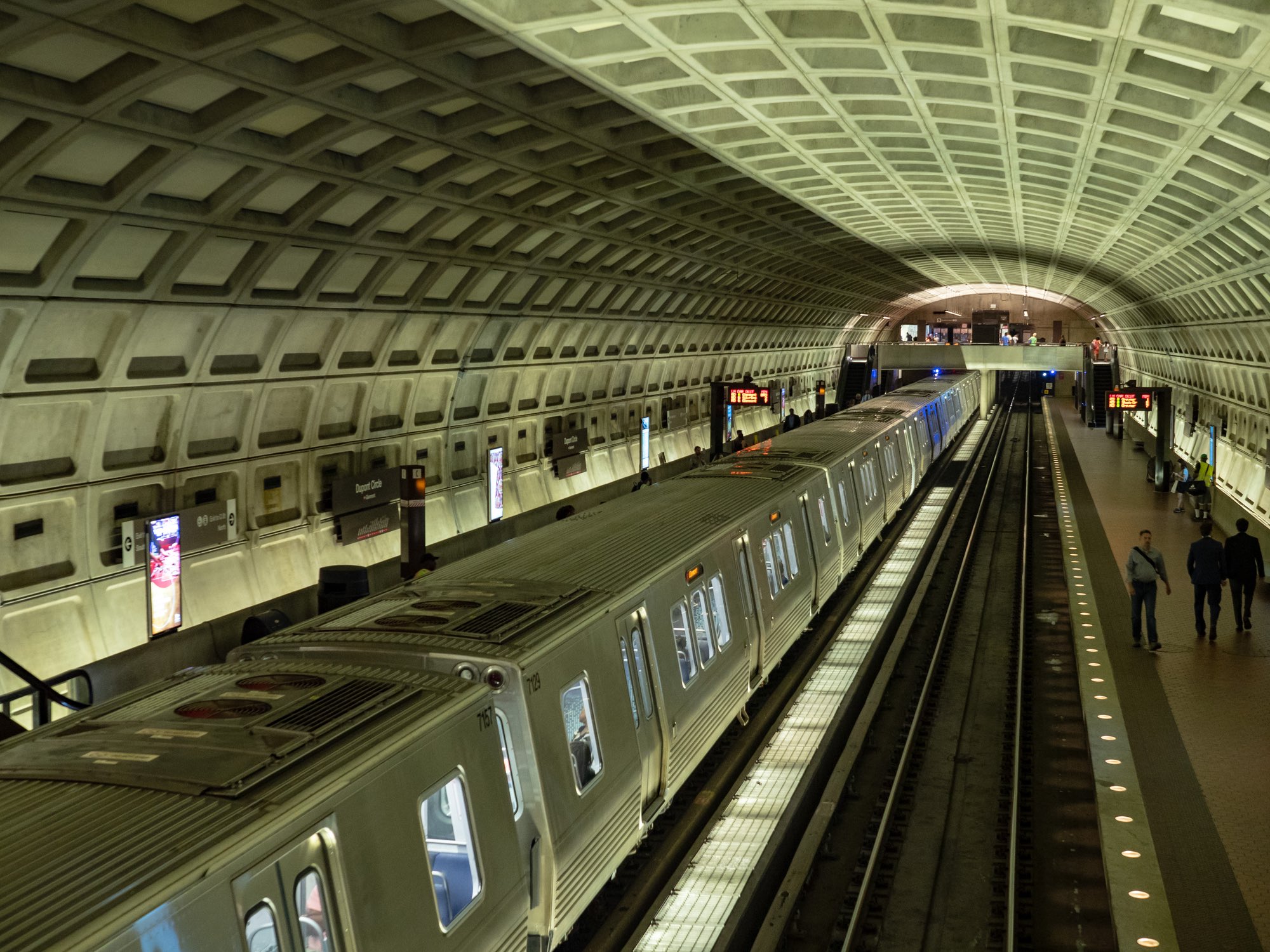 Article Highlights
Key Takeaway:
The major Pays services, such as Apple Pay and Google Pay, are vying to sign up transit authorities and operators to enable fare cards for their respective wallets.
Key Data:
Table: Closed-loop fare cards supported by Apple Pay, Google Pay and Samsung Pay.
The Washington Metropolitan Area Transit Authority, or WMATA, as expected, has added its closed-loop fare card SmarTrip to Google Pay, following support by Apple Pay for the card last year.
The launch Tuesday of SmarTrip for Google Pay is the latest move by an NFC wallet provider to sign up transit authorities globally for its payments service. Wallet providers, such as Google Pay and Apple Pay, are vying to add more fare cards to their payments services to attract more users and transactions.
For Google, which has unfurled a major program to enable transit ticketing and payments from Google Pay, it's at least the eight closed-loop fare card from a transit authority it has added to its wallet. That includes four from the U.S.–the Clipper card in the San Francisco Bay area; Ventra in Chicago; Hop in Portland, OR; and now SmarTrip for WMATA in Washington, D.C. Google has also added Suica in Japan; the miki card in Melbourne, Australia; Swift in the UK and Ubian in Slovakia.
Google this spring also enabled customers of nearly 100 mostly small bus operators–almost entirely in the U.S.–to pay for mobile tickets with Google Pay, with the tickets displayed in the Google wallet for visual inspection by bus drivers or other transit staff or scanned by QR code readers. Google added these agencies mainly by integrating with software-as-a-service ticketing platform Token Transit.
Google has pledged to further enable customers of at least 80 of the same transit agencies to initiate their transit ticketing and payments in its trip-planning app, Maps, with the transaction going to Google Pay for the transaction itself and display of the ticket, pass or card in Google's wallet. That includes tickets or passes from the small U.S. bus agencies, as well as the closed-loop cards from larger agencies. Google is behind on its planned launch of transit payments in Maps, however.
Besides Washington, D.C., Apple has so far integrated closed-loop fare cards from San Francisco, Chicago, Portland and Los Angeles in the U.S., with others in China and Japan. Metro of Los Angeles also enables users of Android devices to pay fares with its closed-loop TAP card, but not in Google Pay itself.
Transit operators in the metropolitan areas that these closed-loop cards serve can also accept the virtual cards. For example, customers using WMATA's SmarTrip physical and virtual cards not only can pay for rides at 91 metro stations in Washington, D.C., and the neighboring states of Maryland and Virginia, and all Metrobus routes and parking garages, but also on nine regional bus operators. The transit authorities in San Francisco and Los Angeles each enable users of their Clipper and TAP cards, respectively, to pay for fares with more than 20 transit operators in the regions they serve.
Customers of even more agencies globally can tap to pay fares with Google Pay, Apple Pay and other Pays services at readers that accept open-loop credit and debit cards, like those in New York, as well as in Chicago, Portland and Miami, and a number of cities around the world, such as London, Singapore, Sydney and Brussels. Transit officials in San Francisco, Los Angeles and Washington, D.C., have not said definitely that they will support open-loop fare payments.
The implementations of closed-loop virtual cards with Apple Pay in Washington, D.C., San Francisco, Chicago and Los Angeles; and Google Pay in Washington, D.C., San Francisco and Chicago, are linked with mobile apps developed for the agencies by Cubic Transportation Systems, which is the systems integrator for the fare-collection systems in all of these cities. Users can purchase cards, passes and value on the separate apps, then transfer them to the wallets, or make the purchases in the wallets themselves–depending on the operating system. But except for the TAP app in Los Angeles for Android phones, users must have virtual cards stored in the Apple Pay or Google Pay wallets in order to tap to pay fares.
There are some differences in how Apple and Google implement the fare cards and how customers can buy, reload and tap the cards in the respective wallets.
Google Pay uses host-card emulation, which doesn't require a secure element to store the cards like Apple Pay does. For SmarTrip and some other fare cards, which use Mifare technology, Mifare owner NXP Semiconductors uses its cloud-based Mifare 2GO platform to securely deliver the cards to Google's wallet. 
To pay for fares or spend passes, Google Pay users have to at least wake up their phones and have Google Pay set as their default NFC payments app. With Apple's Express Transit, on the other hand, users can pay even with the screen off and with the device running only on residual battery power, though not with the phone turned completely off. Users also can pay for fares with Apple Watches, which isn't necessarily the case with smartwatches supporting Google Pay.
The transit agency mobile apps also have slightly different roles in the purchasing and loading passes or value in the U.S. for Apple Pay versus Google Pay.
For example, WMATA noted that for a customer to transfer a separate plastic SmarTrip card for use with Apple Pay, they would start the transfer in the Apple Wallet, but for Google Pay, they would do the transfer with the SmarTrip app, then tap the card to the back of the Android NFC phone.
To purchase a pass for the virtual SmarTrip card, Apple users would need to buy it from the separate SmarTrip iOS app, but Android users could also buy it directly in Google Pay.
© NFC Times, Mobility Payments and Forthwrite Media. NFC Times content is for individual use and cannot be copied or distributed without the express permission of the publisher.