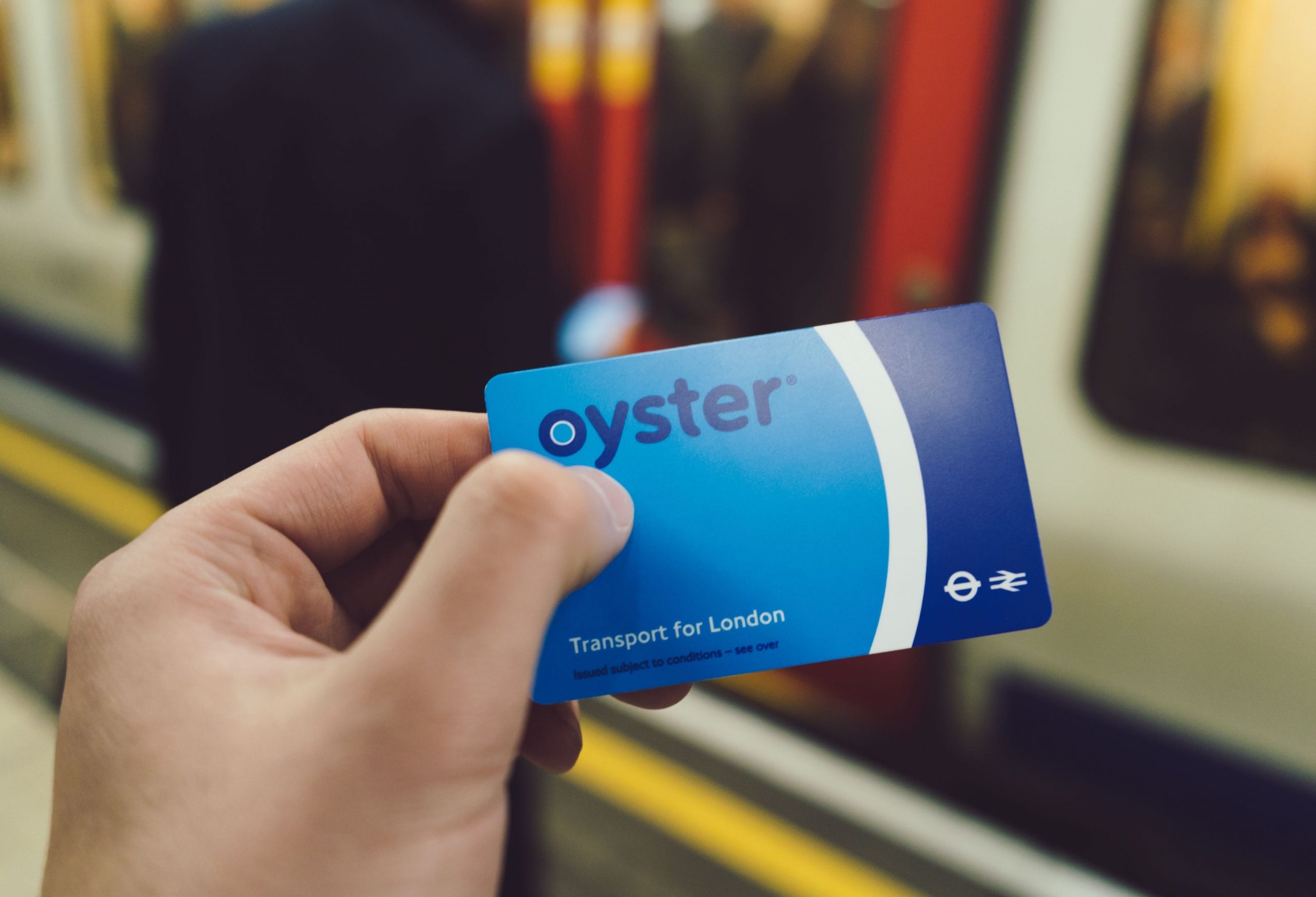 Article Highlights
Key Takeaway:
Transport for London's fare-collection system–long a showcase for contactless technologies–is not have an account-based ticketing system. That will change with TfL's planned new contract, which will take effect in 2025.
Key Data:
Contactless accounts for 45% to 50% of all transactions, including season tickets, up from 35% to 40% before the Covid-19 pandemic. Most of the gains for contactless since 2014 have come from a drop in use of season tickets and passes, fueled at least in part by the launch of daily and weekly fare capping across all modes with contactless EMV.
Organizations Mentioned:
Transport for London, which runs the largest open-loop fare payments system in the world, is gearing for a major upgrade of its revenue-collection contract, giving the authority its first account-based ticketing system.
The new contract, which is set to fully take effect in August 2025, aims to retire the aging legacy back-office system for Transport for London's closed-loop Oyster card and put it on the same system as the contactless open-loop system.
The estimated £1.1 billion (US$1.5 billion) project will also replace thousands of readers at 280 London Underground stations, on board more than 8,500 buses and at thousands more commuter, light rail and national rail stops or stations, along with some retail outlets.
Plans call for Transport for London to award the seven- to 10-year contract in March 2024, then transition the implementation of the new contract through mid-2025, when the current contract expires. The contract will include maintenance and operation of the fare-collection system.
U.S.-based Cubic Transportation Systems, which implemented the original Oyster card system, holds the current contract. The authority says it is considering splitting up the new contract, that is, not hire only one major vendor, as it seeks a variety of suppliers that can add value and innovation to its revenue-collection system.
"There is significant interest in our change and innovation roadmap to take our highly successful but bespoke system and journey towards a more modular solution based on open standards," said Kevin Fallon, Transport for London's commercial lead, speaking at the recent Transport Ticketing Digital Summit.
While Covid-19 has sharply cut public transit use in London, as elsewhere, Transport for London collected more than £5 billion (US$6.6 billion) in revenue per year before the pandemic. And the new fare-collection contract has long been anticipated to revamp the nearly 20-year-old Oyster system.
Contactless payments with credit and debit cards and NFC devices–which Transport for London fully rolled out in 2014–surpassed use of Oyster a few years ago for the main fare payments category of pay as you go. All told, contactless accounts for 45% to 50% of all transactions, which includes season tickets, as of March, up from 35% to 40% before the Covid-19 pandemic. Most of the gains for contactless payments since 2014 have come from a drop in use of season tickets and passes, fueled at least in part by Transport for London's decision to offer both daily and weekly fare capping across all of its modes with contactless EMV.
That is even more generous than for Oyster, for which users only can get daily fare capping across all of the authority's transport modes–though the authority has added weekly capping for buses and trams with Oyster.
Still, Oyster remains popular. And the transit agency has no intention of phasing out the closed-loop service.
Going with Pay as You Go
Transport for London officials have said recently they want to migrate Oyster to the agency's sophisticated contactless back-office system, further cementing pay as you go as the agency's main fare product. That includes adding weekly fare capping, in addition to daily capping, for all Oyster users. The agency also plans to calculate fares and caps for concessionary fares–such as those for seniors and disabled persons–with Oyster.
The new contract could mean the end of use of Mifare technology for Oyster. Instead, Oyster would probably use white-label EMV chip technology for it's closed-loop Oyster cards.
Further, the revamp would move the fare-collection system to account-based ticketing. At present, it's a hybrid system, with the contactless readers having been added to the older Oyster terminals. With ABT, all fare calculations, including with Oyster, would be conducted in the back-office, which the authority would host, not on terminals. The agency could also accept more types of fare media or tokens for both closed- and open-loop fare collection, and collect revenue from different mobility services, among other advantages.
This and other parts of the upgraded system would enable the agency to promote a "digital first" strategy and further reduce the number of ticket windows and ticketing machines it must staff or maintain. The new system would also enable Transport for London to greatly reduce or eliminate acceptance of magnetic-stripe tickets.
One UK-based consultant said he believes that the authority will consider developing a mobility-as-a-service, or MaaS, offer.
"This might be of interest if they can generate revenue from private mobility providers who want to use their platform," he said, asking not to be named. Last November, the authority announced it was co-organizing a trial of e-scooter rental operators in London.
Moving Away from Proprietary
Hong-Lam Nguyen, head of the revenue- collection contract for Transport for London's transformation portofolio, said recently the authority is looking for incremental, not "wholesale" change, but stressed that the agency is seeking to move away from "proprietary solutions."
"What is key here is we must be able to move between suppliers easily to allow for future competitive procurements."
© Mobility Payments and Forthwrite Media. Mobility Payments content is for individual use and cannot be copied or distributed without the express permission of the publisher.