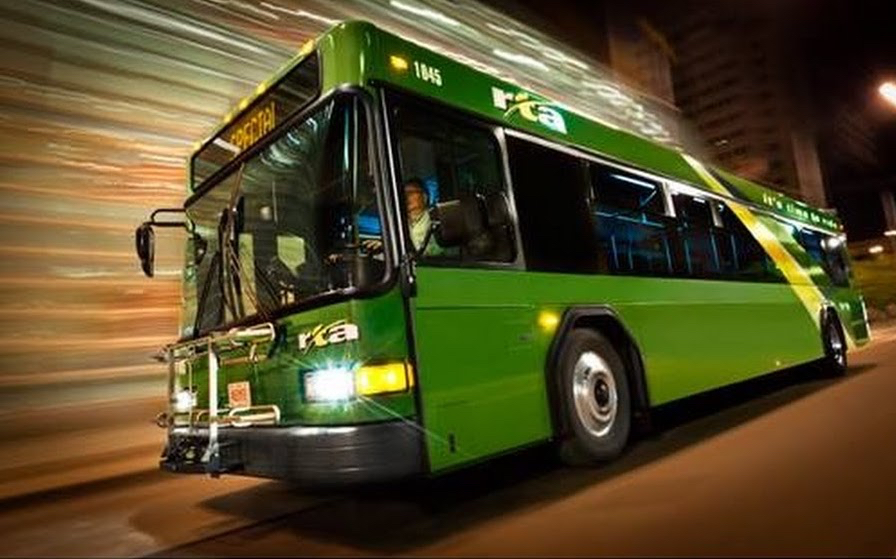 Article Highlights
Key Takeaway:
Small to mid-tier transit agencies have found it especially difficult to remove cash acceptance. Although it has moved back the date when it intends to stop accepting cash on board its vehicles, the Dayton RTA says it will accomplish the feat by the end of 2021.
Key Data:
Graphic: Timeline showing Dayton RTA's moves to enable it to eventually eliminate cash acceptance on board vehicles. Chart on percentage of cash it still accepts.
Organizations Mentioned:
• Dayton RTA
• Masabi
The Greater Dayton Regional Transit Authority in the U.S. plans to eliminate cash fares by the end of the year, an agency representative told Mobility Payments, with an expanded rollout of contactless payments. That includes introducing account-based ticketing and lining up to 300 cash-loading outlets in the city for customers without bank cards.
Although the date for the agency, which serves the city of Dayton, Ohio, and the surrounding area, to achieve cashlessness has been moved back from June 2021, it's still an ambitious goal. And Dayton is not the only transit agency that is abolishing cash on board vehicles in favor of electronic payments, but others are usually larger and located outside of North America.
Dayton RTA aims to accomplish the feat by expanding its mobile-ticketing service to closed-loop contactless cards, which it launched in April and, before that, giving customers the option of buying tickets and adding value on a popular trip-planning app, Transit. The payments and ticketing service uses a software-as-a-service ticketing platform from UK-based Masabi, which Dayton RTA brands as Tapp Pay.
To enable the closed-loop contactless cards, Dayton RTA installed validators on board its vehicles in August 2020. These validators will also be able accept contactless EMV cards and card credentials on NFC devices, and the agency plans to begin accepting open-loop payments in 2022.
As of January of this year, cash payments on board vehicles for Dayton RTA had declined to 28% of total fares, compared with 43% in May 2020, when the agency first enabled fare payments via the Transit app, according to chief customer and business development officer Brandon Policicchio, speaking at a recent Transport Ticketing Digital Conference. (See chart below).
Update: The rate of cash usage had decreased to 10% of boardings, as of July 2021.
The logistics of converting the remaining 10% into cashless payments, such as smart cards, make ditching cash a challenging prospect for relatively small transit agencies like Dayton RTA, which provides about 9 million mainly bus trips per year. But the agency will be ready to make the leap, Policicchio promised, though instead of June, he said the cashless date would be moved back to Nov. 1, 2021. End update.
When it's finally ready to end acceptance of cash directly on transit vehicles, the agency will begin removing cash fareboxes and start accepting fares only through its closed-loop Tapp Pay platform, both via a smart card or with the mobile-ticketing service through the Transit app.
Customers can tap their Tapp Pay cards or scan QR codes on their smartphone screens on validators the agency purchased via the SaaS ticketing vendor Masabi, in August 2020. Contactless readers in the validators are EMV-ready, including PCI compliance, for the 2022 launch. That launch, in part, is awaiting the results of initial testing in European markets by Masabi, said Policicchio during the conference.
Road to Cashless Transit
That move follows the April 2021 rollout of Tapp Pay smart cards, which customers can purchase and reload with cash or bank cards at six kiosks in Dayton RTA's transit centers at 200 Dayton-area retail outlets located within at least a quarter mile of the agency's bus routes and 300 in the county that RTA serves. That's an effort to enable customers who want to pay with cash, either due to preference or to the lack of a smartphone or a credit or debit card.
Dayton RTA launched account-based ticketing in early February of this year, with the help of Masabi and Transit. That move helped enable the agency to introduce daily and monthly fare capping and to begin to phase out daily, weekly and monthly passes. The agency put out promotional videos and written materials to explain the move from passes to fare capping to customers.
The Transit app also enables users to check transit arrival times, plan trips and purchase transit tickets and passes in the app. Transit is one of a handful trip-planning apps, along with Moovit, Google Maps and a few smaller ones that are beginning to incorporate ticketing and payments from such SaaS ticketing providers as Masabi, Token Transit and Cubic, through the latter's Umo platform.
"One of the reasons we chose Transit as our mobility app payments platform is because, prior to Tapp Pay, one in three customers were utilizing Transit to access our bus route services," said Policicchio.
At launch, Tapp Pay fares via Transit accounted for 3% of Dayton RTA's fare payments, a share which grew to 35% by January 2021. About 6,000 new Dayton RTA customers signed up for the fare payment platform during that time, said Policicchio. He attributed that increase to the convenience of mobile fare payments but added that it's "likely the promotional discounts available via Tapp Pay are helping."
Cashless payments, including purchasing passes outside of the bus with credit and debit cards, along with Tapp Pay, grew from 57% to 72% of fare payments during the same period. But the decline of cash had already begun to level off in October 2020, when cash payments made up 28% of Dayton RTA's fares, after a steady decline from 43% in May 2020. Since October 2020 through January 2021, cash payments accounted for a fairly steady 28% to 29% of fares in the system, (see chart on this page) highlighting the challenges of fully eliminating cash.
Cashless, MaaS and Equity
In the U.S., transit operators are required to ensure that customers have equitable access to the transit system, which in part means either accepting cash or providing another means of paying fares. Dayton's system was completing an analysis to check for compliance as of March 2021, and Policicchio contended that rather than excluding low-income customers, cashless payments had the potential to expand their access to transit services.
"We truly believe that when done correctly, having a cashless, on-board system actually provides more equity and opportunities for individuals who are low income, unbanked and underbanked," he said. "We know the features we're offering with Tapp Pay will create greater equity in the short and long term. Items like fare-capping incentives and rewards, as well as access to more mobility options, will be available."
With cash, it's very difficult if not impossible to offer fare capping, rewards or mobility as a service to riders.
Although some observers have argued that fare capping ultimately reduces transit agencies' revenue, Policicchio said in March that a study predicted that an increase in the number of rides covered by fare-capping under a cashless system would lead to revenue losses of between 1% and 3% for Dayton RTA. He added that he expected an increase in ridership to help offset those losses. Besides fare capping with mobile ticketing and closed-loop contactless cards, Dayton RTA will also enable fare capping with contactless EMV bank cards and NFC wallets, once launched.
Cashless payments are also a necessary step toward mobility-as-a-service (MaaS), which allows travelers to schedule rides and pay fares for public transit, taxis, bike and scooter shares, and ride-hailing services like Uber and Lyft from a single platform. (Dayton RTA also provides a bike-share service.) Policicchio said he believes that a cashless, account-based MaaS system would expand low-income populations' access to mobility services.
As more agencies pursue the goal of going cashless, especially in the wake of the Covid-19 pandemic, Dayton RTA's experience shows that even small to mid-tier agencies can rid their systems of cash.
Dan Balaban contributed to this report.
© Mobility Payments and Forthwrite Media. Mobility Payments content is for individual use and cannot be copied or distributed without the express permission of the publisher.