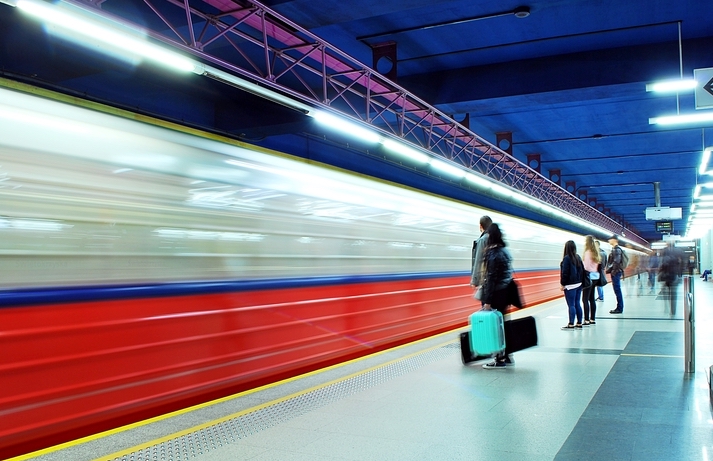 Article Highlights
Key Takeaway:
Large public transit fare collection system supplier Cubic said it believes that to be successful, mobility as a service needs an even greater emphasis on public transit and mobility on demand. Cubic, which is making its own play for the MaaS market, contends that most of the MaaS apps launched to date–and the MaaS concept itself–have been framed by private companies.
Key Data:
MaaS technology was mired near the "Trough of Disillusionment" on a Hype Cycle 2020 report from U.S.-based research and consulting firm Gartner Group.
Organizations Mentioned:
• Cubic
• MaaS Global
• MobilityX
• Kyyti
There is little disputing the fact that mobility as a service has not yet lived up to its hype. And the industry's largest automated fare collection system provider, Cubic Transportation Systems, said it believes that going forward, public transit services need to form the backbone of MaaS platforms, along with enabling more demand-responsive transport.
Cubic is not the only industry player saying that bus, rail and other forms of public transit should provide the "core" of mobility services in any successful MaaS platform. But Cubic, which is making its own play for the MaaS market, contends that most of the MaaS apps launched to date–and the MaaS concept itself–have been framed by private companies. That includes platform providers that mainly offer subscription-based plans, in which mobility services can be repackaged and brokered. And it also includes transportation network companies, such as ride-hailing companies.
"For the last six years, it's always been about the commercial providers leading the discussion, and I've called that sort of MaaS 1.0," Andy Taylor, senior director of global strategy at Cubic Transportation Systems, told Mobility Payments. Taylor, a former board member of the Europe-based MaaS Alliance and currently chairman of a committee of the Intelligent Transportation Society's Mobility-on-Demand Alliance, added that there has been a shift in the industry. Public transit agencies now want to lead the discussion about how MaaS and mobility on demand could work.
"This could be the MaaS 2.0 that we've been talking about."
MaaS App Troubles
Taylor noted that two of the companies that had launched high-profile MaaS apps in the past, Singapore's mobilityX and its Zipster app; and Finland-based Kyyti Group; had recently pulled the plug on their respective MaaS offerings. MobilityX, which has major backing from Singapore's large transit operator SMRT, fully shut down Zipster late last month. Kyyti Group, which has offered a white-label MaaS platform for clients, filed for bankruptcy earlier this month, according to Finnish newspaper Helsingin Sanomat.
MaaS Global, developer of the Whim app in Finland, which has expanded to other cities in Europe, is also said to be struggling. Both Kyyti and MaaS Global have offered significant connections to public transit services and mobility on demand.
Taylor, who said he is not commenting directly on the reasons the MaaS platforms in Singapore and Finland with Kyyti have experienced troubles, said he believes that the MaaS concept we know today began on its path around six years ago.
"And there was a heavy push from the likes of MaaS Global and Kyyti, and all the other sort of mobility service providers like Lyft and Uber, started having this big conversation about how we can sort of bundle these services together and sell them to the consumer," Taylor said. "And that sort of passion and enthusiasm really grew the mobility-as-a-service market. And it's only when you start to peel back some of the layers that you understand some of the underlying complexities of how we actually deliver mobility as a service."
These private companies, flush with venture capital, were willing to invest and take risks in hopes of capturing market share, Taylor said.
"But they have to work in unison with the public transport agencies, which are the complete opposite, where they are very budget limited," he said. "They're quite risk averse, and they have this requirement to deliver services to 100% of the population, not just the people with smartphones and credit cards that the MaaS operators are targeting.
"So you've got these competing sort of opposite ends of the scale, almost like, how can we work together, and I think that has taken too long in certain instances."
'Blank Sheet of Paper'
Meanwhile, public transit agencies, hit hard by the pandemic, need to rebuild their mobility networks, and some are looking at how they can "build back better," said Taylor.
"Now it's almost like they have a blank sheet of paper," he said. "And some of the cities are having that conversation, 'can we embrace private mobility service providers to help augment the public transport network to build a better, more resilient network that is fit for purpose?' "
Among other things, they are looking at using more demand-responsive transport, or DRT, which they could provide using their own vehicles or those from private companies they contract with. And commercial mobility providers supplementing transit could include TNCs, like Uber and Lyft.
But public transit should be the backbone of the mobility platform, according to Cubic.
"It's the effective way of moving large volumes of people around the urban landscape," Taylor said. "So you use that as the central tenet of how you're going to build that mobility ecosystem within a given region."
The central role in MaaS that Cubic assigns to public transit is not so surprising given that transit agencies are Cubic Transportation Systems major customers. Transit agencies or the governments behind them would control the MaaS service, according to Cubic's scenario.
It's not so surprising, either, that Cubic is seeking to carve out a role for itself as the MaaS platform provider, using its Umo MaaS platform which could provide payments, trip-planning, vehicle tracking and also draw elements from the mobility back office platforms it uses for its large bespoke fare-collection system projects, like those going on in New York, Boston and Brisbane. Cubic, which announced its Umo offer in January, is not believed to have launched the MaaS part of the suite yet.
Taylor also casts Cubic as an "agnostic third-party platform" for MaaS mobility providers. When asked how Cubic could remain agnostic when its major clients, the transit agencies, would be part of the platforms, he said Cubic could connect private mobility providers, in addition to the transit agencies, to the MaaS platforms and, by extension, to the end users.
"We're just providing this other technology platform for them to sort of embrace and operate and bring different services to their user community," he said.
It remains to be seen whether this model would be enough to help MaaS to start delivering on some of its promise. After all, by 2020, MaaS technology was mired near the "Trough of Disillusionment" on the Hype Cycle from U.S.-based research and consulting firm Gartner Group.
Cubic's Taylor said he is under no illusions that even with a greater emphasis on public transit and DRT, that MaaS is going to happen overnight.
"You're not going to wake up on Monday morning and, bingo, you're going to have the perfect solution," he said. "It's a case of you need that evolutionary period, basically for the agency to balance out the services that it's providing; but at the same time, it's the education of the actual users and their acceptance."
© Mobility Payments and Forthwrite Media. Mobility Payments content is for individual use and cannot be copied or distributed without the express permission of the publisher.