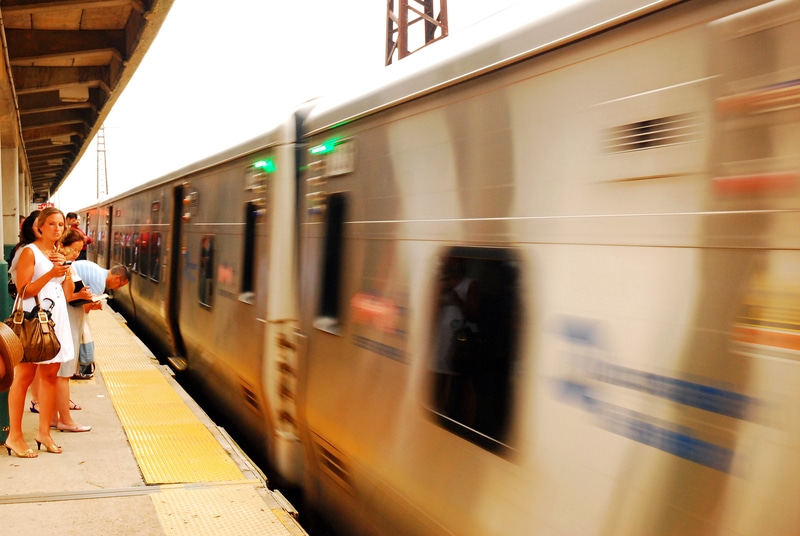 Article Highlights
Key Takeaway:
UK-based SaaS transit ticketing provider Masabi is seeking to expand its platform play beyond mobile ticketing and also beyond small to mid-tier transit agencies and operators.
Key Data:
Table: Major SaaS ticketing providers–notable clients, pricing, third-party app partnerships.
UK-based software-as-a-service ticketing provider Masabi said it is targeting large transit agencies in the U.S. and beyond, seeking to sell the agencies on plugging into its SaaS platform rather than building what Masabi contends are expensive and often delayed bespoke fare-collection systems, the vendor told Mobility Payments.
Masabi said it is also counting on getting many more of its existing clients–mostly small to mid-tier transit agencies and operators in North America–to upgrade to account-based ticketing and to issue contactless reloadable fare cards on its Justride platform. At present, the vast majority of Masabi's clients use only the vendor's mobile-ticketing service–most of them relying on visual inspection by bus drivers or other agency personnel to validate tickets.
The strategy puts Masabi, believed to be the largest SaaS transit ticketing provider globally, squarely in competition with established fare-collection systems integrators, especially industry leader Cubic Transportation Systems.
Cubic purchased its own SaaS ticketing platform called TouchPass early last year for $43 million. It then incorporated an upgraded TouchPass app into its Umo product, Cubic's first platform play, which it launched in January 2021. Cubic has added or plans to add trip planning, simplified integration with open-loop payments terminals, transit-vehicle tracking and mobility as a service to the Umo suite.
Cubic's move was seen as a response to the success of SaaS ticketing platform providers, especially Masabi, in signing up small to mid-tier transit agencies. The pandemic–which has created more demand for "touchless" ticketing­–has only fueled more interest by agencies in the SaaS platforms, which feature a quick time to market and low start-up costs.
Masabi, which implemented its first transit ticketing project in the UK in 2007, said it processed $920 million in ticketing transactions in the 12 months ending in February 2020, and said it would have processed more than $1 billion in 2020 if not for the pandemic. It now has 112 transit agencies and operators under contract for Justride in at least 10 countries.
Mick Spiers, vice president for strategy and marketing for Cubic Transportation Systems, speaking to Mobility Payments in February, following the Umo launch, said he gives Masabi some credit for its mobile-ticketing rollouts. And, when asked, Spiers didn't deny that fending off growing competition from the likes of Masabi influenced Cubic's decision to launch Umo.
But Spiers contended that Masabi's Justride platform is only a "simple product," using low-tech visual validation of tickets–that is, requiring users to show bus drivers or other agency staff their smartphone screens displaying a ticket as they board.
"Cubic is an automated fare-collection systems company with 50 years' experience of knowing how to do public transit ticketing and fare collection," Spiers said. "And we are branching out into this wide world of mobility payments and into bringing in private mobility service providers. So that's growth. What they are, they are a mobile-ticketing company that's discovering that, well, you know what, not everyone has a smartphone, as much as you think they do."
Cubic, known for the big, bespoke fare collection systems it builds for transit authorities in such cities as London, New York, San Francisco and Sydney, is believed to be continuing to pitch the SaaS ticketing and fare payments platform to small to mid-tier agencies. As of this summer, Cubic had just over 30 agencies, all or most of them small bus operators in the U.S., using TouchPass or the rechristened service, Umo Pass.
Moving to Account-Based Fare Payments
In a recent interview with Mobility Payments, Masabi's marketing head, James Gooch, confirmed that a large majority of Masabi's client transit agencies and operators still use visual validation and acknowledged that only three agencies–those serving the cities of Dayton, OH; Rochester, NY; and Fort Collins, CO­­­–have moved to account-based fare payments, so far. This upgrade enables transit agencies and operators to issue reloadable contactless fare cards, in addition to mobile accounts, and to offer fare capping under a pay-as-you-go model.
It means customers would no longer need to buy prepaid tickets or passes and instead pay with account-based fare value, as needed. This could also help agencies reduce or eliminate cash acceptance on their vehicles, as the Greater Dayton Regional Transit Authority is doing, using a network of retail cash-loading points near bus routes supported by Masabi's platform. Masabi has a contract to enable cashpoints for the agency serving Ohio's largest city, Columbus, as well.
Gooch added that more than 30 agencies are either live or are rolling out validators on board buses that enable customers to scan QR code mobile tickets. While not account-based payments, the validation units usually come with contactless readers, as well. "This would make it easier for agencies to later move to an account-based system," Gooch said.
"Honestly, over the next year, you'll see a lot of transition (to account-based payments)," he said. "And you'll likely see most transition ultimately because it's just such a considerably better experience."
But until it can move more of its agencies to account-based payments, Masabi may have difficulty convincing top-tier agencies to adopt its platform approach.
Gooch declined to say which of its clients are moving beyond mobile ticketing. Such agencies as Denver's Regional Transportation District and the NEORide group, which serves more than a dozen bus agencies in the U.S. states of Ohio, Kentucky and Michigan, have already said publicly they are installing Masabi validators or plan to do so.
NEORide last year told Mobility Payments' sister publication NFC Times, that it had begun installing or helping its agencies to install more than 1,000 of the validators in the spring of 2020 and recently said the installation would finish by this summer. The units cost around $1,600 apiece including installation, and NEORide or the agencies are paying for the hardware with government grants. A spokeswoman for RTD in Denver told Mobility Payments the agency plans to begin the rollout of the validators early next year. RTD owns a little more than 1,000 buses, most of which it also operates.
Behind on Open Loop
The Masabi-supplied validators will also be technically ready to accept open-loop contactless credit and debit cards or these credentials stored in NFC wallets. Dayton RTA says it plans to launch open-loop payments in 2022.
But Masabi has been slow to enable open loop with its platform, working with partners, and to date can claim only one launch. That one, announced in March, is a small six-month pilot by Bilbobus, serving Bilbao in Northern Spain. Masabi said that this year it will participate in another six-month open-loop trial, likely with a small bus operator, enabled through the California Integrated Travel Project, or Cal-ITP. Masabi had earlier predicted it would be live with open-loop transactions beyond pilots by late 2020 or early this year, a target it did not hit.
"When you look at deploying new services within a region, you tend to start with the pilots, and then assess how it's gone and then move out to a full system," explained Gooch, adding that the priority now among most of Masabi's existing clients is to support account-based ticketing first, along with reducing cash acceptance on-board vehicles.
"What we are seeing so far is agencies wanting to enable account- based ticketing for all riders and do open loop, not one or the other," he said. "But by starting with stored value, they can ensure that every rider can travel."
Seeking Business with Big Agencies
Masabi defines large agencies as those having a ridership of more than 100 million per year. Gooch contended that even larger agencies, in top-tier cities, will be interested in its platform. He said the vendor was getting "consistently positive feedback from larger cities," about moving to a platform approach, but acknowledged it was hard to say when a top-tier-size city would move. "I think you'll start seeing it in the not too distant future," he said.
Longer term, Masabi was "absolutely sure that there'll be a future where these big standalone (fare-collection) systems are no longer in any city or in very few cities, no matter their size," said Gooch.
That is a difficult prediction to make, however. One point of resistance that the platform providers must overcome is the fact that with SaaS ticketing, agencies do not own or control the platform. So the agencies are limited in how much they can customize their services. And they can only offer features that the SaaS provider has introduced. This might be sufficient for small to mid-tier agencies but usually not large ones. (One large agency, Metro in Los Angeles, has built a hybrid account-based ticketing system for its closed-loop TAP card program, working with SaaS provider Salesforce.)
On the other hand, transit agencies that have hired automated fare-collection systems vendors to build their own bespoke systems have sometimes complained that they are locked in to that vendor's products.
Masabi to Lose Business from Two Large U.S. Agencies
Masabi already does business with two of the largest transit authorities in the U.S., the Metropolitan Transportation Authority, or MTA, in New York; and Massachusetts Bay Transportation Authority, MBTA, in Boston.
The large commuter rail operations that both these authorities run offer mobile ticketing using Masabi's Justride platform and its white-label app. Masabi touts the MBTA project as being the first smartphone ticketing app of its kind in the U.S. when MBTA launched it in 2012.
An MBTA spokeswoman told Mobility Payments sister publication NFC Times last year that the app, which the agency brands as mTicket, accounted for 36% of all commuter rail and ferry revenue in 2019, the last full year before the pandemic. MBTA recorded sales of 9.4 million mobile tickets, and passes on the app that year, up 12% from the year before.
The agency paid Masabi a fee of 1.4% of mobile-ticketing revenue of $102.4 million, or a little more than $1.4 million for the year, not counting credit and debit card charges, according to the spokeswoman. For smaller agencies with lower volumes, Masabi increases the commission rate. One or more agencies have told Mobility Payments they pay around 3.5%, not counting credit card fees.
At more than $100 million worth of mobile-ticketing transactions, MBTA alone accounted for more than 10% of Masabi processed transaction value in 2019.
Meanwhile, Masabi's white-label app and platform are also used by the two largest commuter rail operators in the U.S., MTA's Long Island Rail Road and Metro-North Railroad, which delivered more than 200 million trips combined in 2019.
As in Boston, the MTA mobile-ticketing services have been popular. The app, branded eTix, accounted for 43% and around 40%., respectively, of mobile tickets sold by the Long Island Rail Road and Metro-North in February 2020, MTA told NFC Times. Under what appeared to be a special pricing deal, the operators each paid Masabi around $50,000 to $55,000 per month, according to MTA.
Masabi will lose its contracts with both MTA and MBTA, however, with the commuter rail operations to be covered under major account-based ticketing projects that Cubic is building for the agencies.
This would put all modes of transport for the agencies under one contactless brand, OMNY for New York (which is an open-loop service), and CharlieCard for Boston. MBTA will also accept open-loop payments. And MTA will have a closed-loop OMNY card, which will be available in an app, as well.
MBTA will replace Masabi's app no later than 2024, and MTA is scheduled to do so next year.
This will represent a further revenue hit for Masabi, beyond the sharp downturn in fees the vendor suffered because of the pandemic.
Gooch chalked up the impending loss of business with the two large transit authorities by saying that New York and Boston had little choice but to "go down the legacy route."
"When these procurements came out, there really wasn't much of an option for them to get that full system delivered through a platform," he contended.
Bespoke Projects Can 'Go Off the Rails'
The implementation of the OMNY system in New York City has won praise for hitting its targets despite work slowdowns because of the pandemic. But Boston's rollout has encountered problems. MBTA agreed in late 2019 and early 2020, to increase the contract by nearly 30% to just over $935 million and to add two more years to the rollout schedule, as it sought to get the project back on track. The contract includes 10 years of operational costs. It's not scheduled to be fully completed until 2024.
Gooch said he didn't want to comment on a "particular deployment," like the Boston project, but couldn't resist taking a subtle jab at the Cubic-run implementation. "I don't think you can look at that and say it's been hugely successful so far."
And he contended that, in general, big bespoke fare-collection projects are prone to delays, change orders and high costs.
"Sometimes when you use a bespoke system, it kind of goes okay, and it keeps on schedule," Gooch said. "Sometimes they go off the rails, and it can take years and years longer to go live, and it's an absolute pain to get the project live."
Is Masabi Ready Yet?
Still, it remains to be seen whether Masabi can sell large transit authorities and operators on taking the platform approach and if Masabi itself is ready to provide these services.
Gooch pointed to Masabi clients that are moving to account-based payments and which have fleets of buses in the (low) thousands, to show that the vendor is building the credentials it needs to compete for the business of top-tier agencies.
"You can argue that Masabi is getting quite close now in the next few months to years, where essentially any city will be able to come to Masabi and say, 'Okay, I can see that you've deployed with these cities, and I know that you can do these fare types, and I know that all these different types of fare products and all these different services are catered for,'" he said. "So it will go into cities of all sizes. We are absolutely confident it will."
With few account-based ticketing projects live and even fewer open-loop payments services implemented, Masabi must show big agencies it can deliver full multimodal fare payments services, working with partners. That includes being able to support various payments technologies, such as contactless and open loop, and to live up to its "fare-payments-as-a-service" mantra.
© Mobility Payments and Forthwrite Media. Mobility Payments content is for individual use and cannot be copied or distributed without the express permission of the publisher.