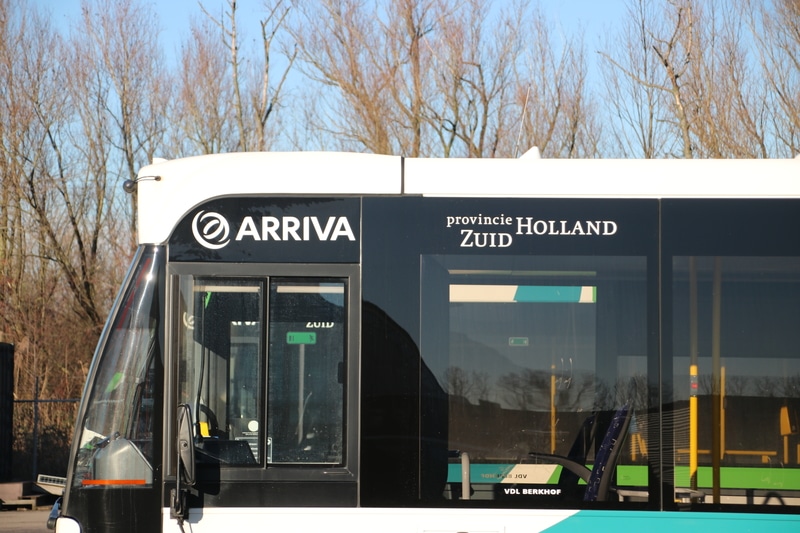 Article Highlights
Key Takeaway:
Large European transit operator Arriva has launched its first MaaS app, in the Netherlands, and said it is looking to expand to other countries where it operates.
Key Data:
MaaS, generally defined as a single platform enabling users to plan, book and pay for door-to-door, multimodal transport, has been slow to roll out globally.
Organizations Mentioned:
• Arriva
• Moovit
Arriva, one of the largest private transit operators in Europe, has launched a mobility-as-a-service app in the Netherlands, using white-label software from Israel-based trip-planning app provider Moovit.
Arriva said the "glimble" app enables users to plan, book and pay for transport on trains, metro and buses, along with some micromobility modes, such as bike and scooter share. Arriva does not run all of the transit services participating in the MaaS app. "Transit operators want to work with glimble because they want to reach out to as many customers as possible," an Arriva spokesperson told Mobility Payments.
UK-based Arriva Group, which operates in 14 European countries, also hinted that it's looking to expand the MaaS app to other countries.
Anne Hettinga, an Arriva Group board member and managing director of the group's operations in the Netherlands, said in a statement today that its glimble brand "has started its Arriva journey in the Netherlands, but we know it has pan-European appeal–and potential–and we are starting to explore this in countries where the necessary data sharing agreements exist."
Arriva said the glimble app development began as a pair of pilots, which the operator indicated was backed by local Dutch authorities. The company added that the Covid-19 pandemic has put greater emphasis on micromobility modes, such as bicycles and scooters, as well as walking. And Arriva said it included these modes in the MaaS app and looked "beyond its own operations" to enable multimodal, integrated journeys. It actually launched glimble in mid-July.
The app provides riders with another alternative to the Netherlands' national contactless fare card, OV-chipkaart. Bus drivers are not allowed to accept cash payments for paper tickets or to top up the OV-chipkaart, noted Moovit.
In place of the card and any other payments means the transport providers permit, users of the MaaS app can validate their rides on buses and other vehicles with QR codes they display on their smartphone screens. They either scan the QR codes when they board or pass through the gate or allow agency personnel, conducting spot checks, to scan them. For bike or scooter share–depending on the operator–users scan QR codes to validate payment and to unlock the vehicle.
The app also uses Moovit technology to enable users to plan door-to-door trips on a wide range of Dutch transport modes: bus, rail, tram, underground, ferry, taxi, Uber, car-share, scooter and bike. The trip planning feature includes real-time arrival information, some of it crowd-sourced. Users can't pay for all those transport modes in the app, at least not yet.
Users pay for eligible transport services using credit cards or bank direct debit information they load into the app. A spokesperson from Arriva confirmed to Mobility Payments that QR code-based validation is available on trains, including the Amsterdam Metro, as well as on buses and on some micromobility services.
The MaaS app backers didn't install this QR code infrastructure specially for the app. The various transport operators have separate apps for their services and had already enabled users to scan QR codes to validate rides or unlock vehicles. Moovit or Arriva would use APIs to bring those mobile services into the glimble app.
Arriva said the MaaS app will enable users to plan, book and pay for the following services, including those from the national rail operator, Nederlandse Spoorwegen, or NS; and Gemeentelijk Vervoer Bedrijf, or GVB, the transit agency in Amsterdam that runs the metro, bus and tram service. Arriva listed the following participating transport providers on the glimble site. Not all of the following services are live yet in the app:
All trains–including those from NS and GVB; bus services–operated by Arriva, Connexxion, Breng, Bravo, allGo, U-OV, HTM, EBS, GVB (with the exception of night buses), RET (including trams and night buses) and HTM; waterbuses; bike shares­–OV-Fiets, Arriva Deelfiets , Arriva bike&go, Donkey Republic, Urbee, Bravofiets by Hopperpoint; car share–GreenWheels and Amber; taxi services–Uber; and scooter share–Go Sharing, Check and Felyx.
Arriva, which is owned by Germany's Deutsche Bahn, says it is one of the largest private bus operators in Europe and the largest private rail operator in the Netherlands, with 1,230 buses and 146 trains.
When asked if its white-label MaaS app is in demand elsewhere, Moovit declined to say whether it is working with Arrival to launch the service in other countries. However, a spokeswoman did tell Mobility Payments that Moovit is "in discussions with other transport agencies and ministries of transport but nothing final right now that we can mention."
Moovit also endeavors to turn its consumer-facing trip-planning app into a MaaS app and has been supporting ticketing and payments in the app for some transit agencies and other mobility providers. It uses its consumer-facing app to offer what it considers to be a full MaaS app in its home base of Israel.
MaaS, generally defined as a single platform enabling users to plan, book and pay for door-to-door, multimodal transport, has been slow to roll out globally.
© Mobility Payments and Forthwrite Media. Mobility Payments content is for individual use and cannot be copied or distributed without the express permission of the publisher.