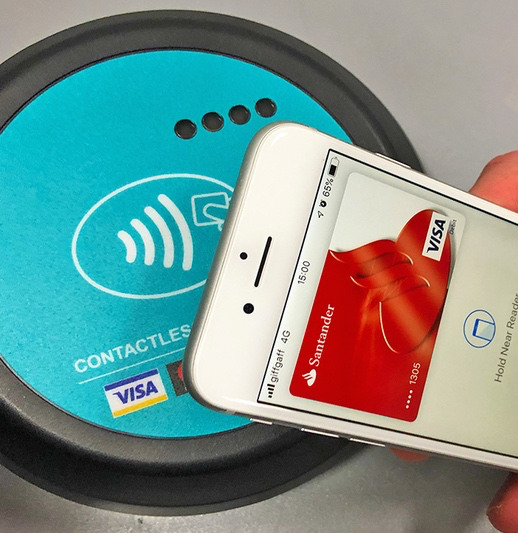 Article Highlights
Key Takeaway:
While transit operators and authorities in London and Manchester, along with the big five commercial bus companies serving the UK, have rolled out open-loop payments, other rail operators in the country have lagged behind.
Key Data:
In its snapshot of contactless transit payments in London in March, UK Finance said the 89.4 million contactless trips in the month consisted of 56.8 million trips on rail and 32.6 million journeys on buses. Contactless rail trips accounted for 56% of all pay-as-you-go transactions, while the contactless bus trips made up 51.3% of PAYG.
Organizations Mentioned:
• Transport for London
• Transport for Greater Manchester
• Arriva UK
• First Bus
• Go-Ahead
• National Express
(This premium article was originally published in August 2019. © Mobility Payments and Forthwrite Media.)
Five years ago next month (September 2019), Transport for London introduced open-loop contactless payments across its transit network, including metro, trams and commuter rail, following an earlier launch on buses. The service now accounts for more than half of all pay-as-you-go journeys and has become a global showcase for the technology.
Meanwhile, transit authorities and operators have been rolling out open-loop contactless payments elsewhere in the UK, but results have been mixed. All of the big-five private bus companies in the UK have enabled their entire fleets to accept contactless credit and debit cards, but no commuter, subway, tram or other rail operator outside of London had rolled out contactless until the launch last month by Transport for Greater Manchester of contactless fare payments on its Metrolink tram.
Aggregated Fare Payments on Trams
The service, which launched in mid-July, goes further than most of the contactless payments so far launched on buses outside of London. It aggregates the fares that riders pay throughout the day, and offers daily fare-capping discounts. This is the same open-loop fare-collection model as Transport for London uses, known as model No. 2, although there are some differences.
While three of the big five bus companies serving the UK also support this model, it has not been fully rolled out yet. The model is more complex than that used by most buses outside of London, which are single pay-as-you-go. This doesn't allow for fare capping. But one downside with fare aggregation is that customers don't know the actual price of their tickets until the end of the day or later.
Transit authority Transport for Greater Manchester told Mobility Payments' sister publication NFC Times that on the first day of the service last month, customers used contactless debit and credit to pay for more than 4,000 journeys–83% by contactless EMV cards; 16.5% by smartphones, with services such as Apple Pay; and 0.5% with smartwatches.
There were 43.7 million trips on the Metrolink tram network for the 12 months ending in March–or around 120,000 total rides per day. So the first day of contactless payments saw around 3% of trips paid for via contactless. That percentage is expected to grow.
Metrolink riders had already been able to buy physical tickets on ticket machines with contactless payment, but could not use contactless to pay directly for the rides. The Metrolink network, one of the largest in the UK outside of London, has 93 stations.
Paying contactless directly avoids the need for physical tickets, and the aggregation of contactless payments offers daily capping. Riders can still buy tickets this way if, say, they want a paper receipt for each ride. And Transport for Greater Manchester also has a mobile app called "get me there," which enables users to display a digital version of a ticket to Metrolink staffers when requested.
"We recognize that it's a new and different way of paying, and it will take some people a little while to adapt, so we will be continuing to promote contactless payment across the network and our social media channels for some time to come," Gareth Turner, head of fares and ticketing for Transport for Greater Manchester told NFC Times through a spokeswoman.
When asked why it decided to support the aggregated fare model, which requires a more sophisticated fare-collection system, the authority cited research from payments network Visa, which worked on contactless payments project with the transit authority. The research revealed, among other things, that "public transport use could increase by as much as 27% if payment was easier," said Turner.
Contactless Transit Continues to Grow in London
Transport for London found that when it started offering fare capping with contactless, more and more customers paid with their contactless debit and credit or these cards on NFC devices. The authority offers daily and weekly caps with contactless, an even better deal than is offered with Transport for London's closed-loop Oyster card–which does not offer weekly capping. But customers can't get season tickets, travel cards or youth, senior or other concessionary fares with contactless. These ticket types make up a significant percentage of rides, but pay as you go surpassed season tickets in 2016.
According to figures collected by trade association UK Finance, there were 89.4 million contactless journeys on Transport for London supervised transit between March 3 and March 31 of this year, up by 23% from the same period in 2018. That amounts to more than 54% of all pay-as-you-go journeys in London. Besides concessionary fares, that also excludes high-value multiple trip cards, as well as all pay-as-you-go fares paid for with the closed-loop Oyster card. But multiple-journey trip card transactions, as well as Oyster card transactions in general, are on the decrease, while contactless payments have steadily increased.
Since launching contactless payments across its transit network, customers have paid for billions of rides with debit and credit cards or NFC mobile wallets.
While mobile wallet-based contactless transit payments are growing, they still only represent 16% of contactless journeys, according to UK Finance in June, citing figures from Transport for London.
In its snapshot of contactless transit payments in London in March, UK Finance said the 89.4 million contactless trips in the month consisted of 56.8 million trips on rail and 32.6 million journeys on buses. The rail trips included London trams and other light rail, commuter and national rail serving London. Rail trips paid for via contactless accounted for 56% of all pay-as-you-go transactions, while the contactless bus trips made up 51.3% of all pay-as-you-journeys during the month.
UK Finance, which represents UK banks, credit and payments companies, included these figures in its report, "Contactless Transit, Implementation in the UK," released in June.
UK Bus Operators Exceed Expectations
The report notes that UK buses outside of London are ahead of schedule in rolling out contactless payments.
The top five bus companies in the UK: Stagecoach, Arriva UK, First Bus, Go-Ahead and National Express have equipped their entire fleets to accept contactless–a combined 24,700 buses. Arriva, First Bus and Go-Ahead are also rolling out the aggregation model and fare capping. But the fact that all bus companies don't support the same fare-collection model for contactless could hurt interoperability, said UK Finance.
All told, a total of 72% of public transit buses throughout the UK, including those owned by municipalities, now accept contactless. Probably the latest operator is the municipal transit agency serving Edinburgh and the Lothian region in Scotland, which on July 24 launched contactless payments on its nearly 800 buses. Most of those buses will support fare capping for users after the third trip.
Contactless adoption rates for the public buses across the UK outside of London are around 25%, noted UK Finance. The rates are highest in the Southeast of the country–around 50%–closer to London, and lowest in the Northwest, around 12%. But overall, by 2017, the bus industry had already exceeded targets it had set for itself for 2019-20 for implementing contactless payments. (Note that many of the implementations of contactless payments on buses in the UK still give riders a ticket after they tap, which serves as a receipt.)
Among the most enthusiastic backers of contactless payments on buses are the drivers themselves, which support the technology because it reduces the amount of cash they have to handle, and speeds passenger boarding, said UK Finance.
Rail Lags Behind
But both light and heavy passenger rail transport outside of London have been another story, noted the association.
Just as buses in London were the first to support contactless payments, in December 2012, it has been much easier for other UK bus operators to roll out contactless technology than on metro, commuter and national rail.
While the perimeter around London accepting contactless has been expanding for rail transit, UK Finance notes that no rail operator–not counting the light rail Metrolink trams in Manchester–have introduced contactless payments in the just under five years since Transport for London launched the service on the London Underground and other rail transit, in September of 2014.
There are metro systems in three UK cities outside of London, those serving Glasgow, Newcastle and Liverpool and surrounding areas. But none of these operators yet support contactless. And there are many other rail operators outside of London, including National Rail, that also do not support contactless.
There are some "unique challenges," in supporting contactless on rail, especially National Rail, which was the last to add contactless for stations in London.
"The complex fare structures are not straightforward to encompass within the contactless transit models, and concessionary fares would require some form of verification," said UK Finance. "Moreover, the typically higher fares mean rail operators are not as comfortable with a pay-as-you-go system, preferring a pre-purchase model."
Transport for London's contactless payment service still doesn't support concessionary fares, charging full adult fares on both rail and buses, and there appears little motivation for transit operators to solve this problem because these are low-margin fare products.
UK Finance said it is working with the payments and transit industries to develop a third fare-collection model, "which could allow both for pre-purchasing and concessionary fares."
The government through the UK Department for Transport has also funded efforts to solve these problems, not all of which would support contactless payments.
The department along with UK Finance members also were involved in drafting a "Contactless Transit Framework," or guidelines for transit authorities and operators to extend Transport for London's experience to other transit authorities and operators.
But while the UK as a whole is among the most advanced country supporting contactless transit payments, there is still little prospect for full interoperability across the range of regions, transit modes and operators in the country.
For although contactless EMV cards, including card credentials on NFC devices, along with the POS terminals follow international EMV specifications, the fare collection rules and procedures throughout the UK are not standardized. Transport for London brought consistency to these rules and procedures for its own region. But it will take many years more to duplicate that across the UK.