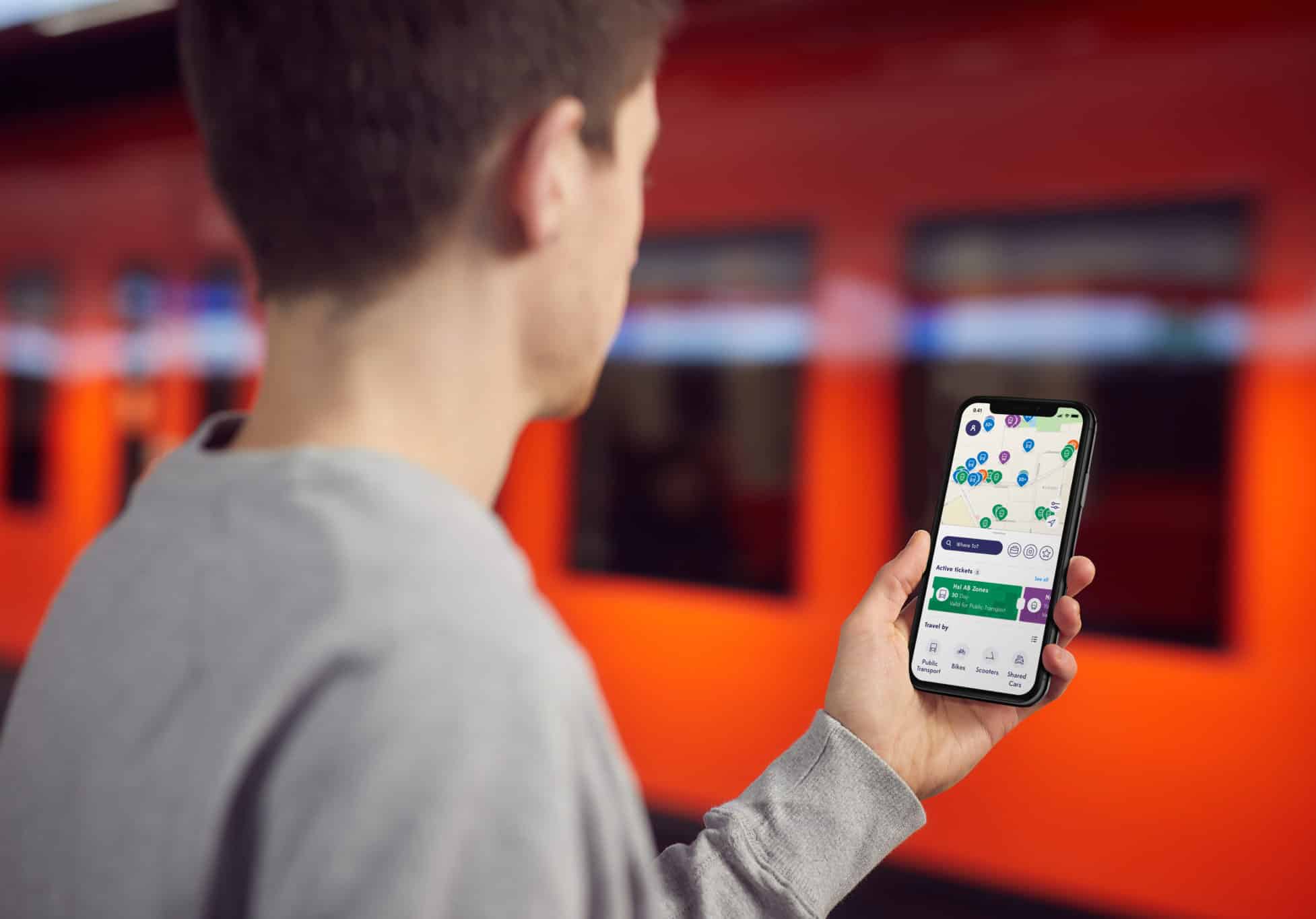 Article Highlights
Key Takeaway:
High profile start-up MaaS Global receives €11 million in much-needed funding as it seeks to avoid the fate of other MaaS start-ups, which have closed down recently. MaaS Global plans to use the new funding to expand into selected markets and fund continuing operations.
Key Data:
As of June, MaaS Global had reportedly gone through €50 million (US$58.8 million) of the total €60 million it had raised as of that time.
The CEO of MaaS Global, developer of the pioneering mobility-as-a-service app Whim, said the company's latest capital infusion of €11 million (US$12.9 million) will help the start-up expand into "selected markets" and provide capital for continuing operations.
Sampo Hietanen, when asked by Mobility Payments how the new capital will affect MaaS Global's cash situation, said in brief comments that the company's "runway is somewhat improved." He added that "most importantly, we have the resources to take the company to the next level."
Finland-based MaaS Global has been hit hard by the pandemic. Founded in 2015, the start-up is one of the few MaaS platform providers to have rolled out MaaS. It has recorded 200,000 users and has provided more than 18 million trips to date, while expanding to up to 10 cities in Europe and Asia . But it may have expanded too quickly, especially in light of the pandemic, which has greatly slashed business for the mobility industry. Hietanen has also blamed its situation on transit operators in Europe, some of which are blocking the Whim platform in favor of their own nascent MaaS platforms, he contended.
Hietanen told Mobility Payments last month that the start-up had funding for only around one more year of operation, though he characterized that as "normal for a start-up." And he noted at the time that another funding announcement was imminent. That was Wednesday's news of the €11 million in new investment.
In the announcement, MaaS Global said the new investors include Spanish multinational construction and infrastructure company Ferrovial, along with Tesi (Finnish Industry Investment Ltd.), which is a state-owned venture capital and private equity company. Ferrovial was the main backer of the Wondo MaaS platform, which MaaS Global announced it had acquired in late May in exchange for shares in MaaS Global.
Hietanen confirmed to Mobility Payments that Ferrovial had provided part of the €11 million in new capital. Besides Ferrovial and Tesi, existing investors, including NordicNinja and Mitsui Fudosan, also contributed funding.
He did not say which new markets the start-up planned to expand to, but part of the money will likely go toward helping MaaS Global to continue to develop the Wondo platform in Spain.
MaaS Global characterized the additional financing as an "extension" to the €29.5 million series B funding round that it had closed in November 2019. It added that MaaS Global has raised a total of €65 million to date. Earlier investors included BP Ventures, Mitsubishi Corporation, Toyota Financial Services, Swiftcom, Transdev, and Denso.
But MaaS Global has burned through much of that funding, according to a report in Finnish newspaper Helsingin Sanomat in June. The report said the company had gone through €50 million (US$58.8 million) of the total €60 million it has raised as of that time.
The squeeze on MaaS start-ups has caused at least two start-ups to close down services recently. Singapore-based mobilityX fully shut down its Zipster MaaS app, and Finland-based Kyyti Group, provider of white-label MaaS platforms, filed for bankruptcy.
MaaS Global has suggested that it needs to continue to expand its MaaS offerings in order to sustain its business. In its announcement Wednesday, the company said that among the uses for the new funding will be to expand both its business-to-business and business-to-consumer offerings. The B2B MaaS market mainly focuses on selling mobility services to companies or other organizations for use by their employees. MaaS Global had noted that the acquisition of Wondo would enable it to expand its B2B and B2C offerings.
"MaaS is a business of critical mass, and it requires volume and gravity," Hietanen said in a statement in announcing the Wondo acquisition last May. "This transaction is a prime example that the consolidation of the MaaS industry is now taking place, and we intend to continue playing an active role in it." He did not release the price that MaaS Global had agreed to pay for Wondo, which launched service in late 2018.
In speaking to Mobility Payments last month, Hietanen contended that a lack of openness by some European transit operators, such as BVG in Berlin, which runs the buses, trains, trams and ferries in the German capital, is creating problems for the company. BVG has completely blocked MaaS Global from aggregating its public transit services, as it promotes its own MaaS app, Jelbi, launched in 2019, Hietanen charged. BVG did not respond to a request for comment from Mobility Payments.
This behavior not only hurts commercial MaaS platforms like MaaS Global, but also impacts consumers and their freedom to choose, contended Hietanen, in an earlier interview.
"Just think of it from an end-user perspective," Hietanen told Mobility Payments. "You're in London, and there's only one way of accessing all the different modes of bikes and black cabs and Ubers and scooters and whatever will come. Or take Berlin, and the only access, the only service that gives you that access is a city-provided app. And no, it doesn't work in Potsdam. No, it doesn't work in Paris when you go there. No, it doesn't work in any of the other German cities."
While the €11 million in new funding provides much-needed financing for MaaS Global, unless the high-profile start-up can convince more consumers to give up their private vehicles in a post-pandemic world, there is little doubt it will face an even greater squeeze down the road.
© Mobility Payments and Forthwrite Media. Mobility Payments content is for individual use and cannot be copied or distributed without the express permission of the publisher.