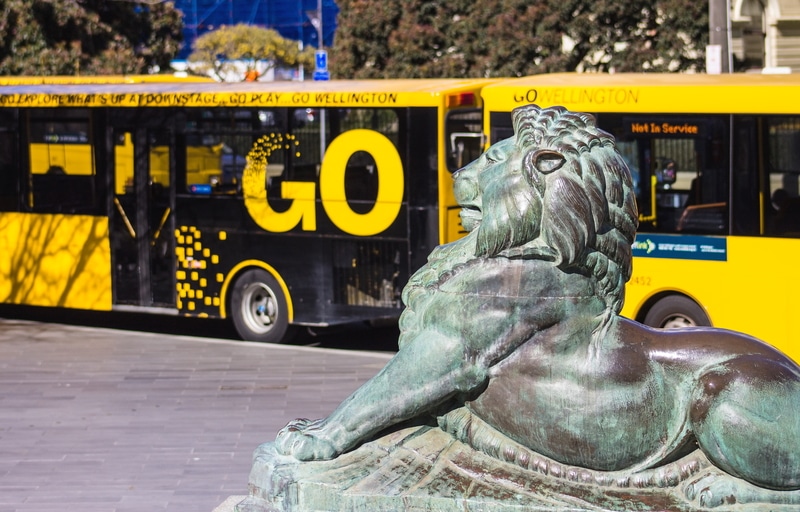 Article Highlights
Key Takeaway:
As more passengers return to public transport in the continuing pandemic, public transit operators can use data to help keep passengers safe.
Key Data:
Fluctuating regulations can mean PTOs must reduce the number of passengers they allow on board. For example, here in Wellington, regulations meant that in May 2020, buses were limited to 20-40% of vehicle capacity, while the city still saw strong demand of around 46% of regular customer levels.
Organizations Mentioned:
• Snapper Services
Ticketing data provides a rich source of information that can make our networks better, increase public trust and encourage use of public transport. Punctuality, frequency and reliability have long been the drivers of public transport patronage, but as more passengers return to public transport, safety is an increasing concern for PTOs and passengers alike.
So, how can PTOs use and share data to make public transport safe, effective and trusted?
A Shifting Network for Shifting Behaviors
Public transport is a key risk area as governments seek to limit the spread of COVID-19. PTOs around the world have faced fluctuating levels of restrictions, creating uncertainty for passengers and challenges for transit authorities.
New Zealand, for example, implemented some of the earliest severe restrictions in the world, placing capacity limitations on public transport, along with other measures, including use of masks and requirements to scan QR codes to facilitate contact tracing.
Capacity limitations can also cause unexpected areas of congestion and pinch points. For example, in cities or along bus routes that are more populated by essential workers, PTOs generally see a greater impact on the punctuality and reliability of their services.
COVID-19 alert levels and requirements can change from day to day, affecting ridership and capacity limits at short notice and placing stress on local government and PTOs. For many PTOs this would demand a nimbler response than they are used to, requiring more comprehensive and immediate understanding of their networks.
Despite the inconvenience of stressed services, public health is a priority in this environment, making compliance with bus and train capacity limits essential. Cities need responsive solutions to maintain public transport safety through disruptions and varying COVID-19 alert levels.
A common and effective solution is network performance and compliance tools. These typically use ticketing and real-time transit information to monitor vehicle capacity and network KPIs, as well as to inform improvements in the network. During lockdowns, these tools can be adapted to enable data-driven, day-by-day changes to the network. Easily adjustable KPIs and an increased granularity of examination by the PTO can drive safer networks.
For example, through the use of vehicle location and ticketing data we can gain specific information on exact routes, times and trips that are overloaded or those with slack that can be redirected to areas that are at or exceeding capacity. Wellington's Transport Authority used existing real-time information data feeds and ticketing information to gauge trip-by-trip demand and adherence to restrictions.
An adaptable tool with adjusted load factors can alert PTOs to vehicles making noncompliant trips on the same day, allowing adjustments to maintain service levels and safety for the next day's service.
So how can PTOs respond when faced with capacity restrictions on transit vehicles? Comparing real ticketing data against adjusted limits can give transit agencies meaningful insights into whether their vehicles are meeting capacity restrictions and how the network responds to iterative changes. Fluctuating regulations can mean PTOs must reduce the number of passengers they allow on board. For example, here in Wellington, regulations meant that in May 2020, buses were limited to 20-40% of vehicle capacity, while the city still saw strong demand of around 46% of regular customer levels. Transit agencies have faced similar problems in many other cities, as well.
Through a strong understanding of public transport data, Wellington was able to maintain a punctual, reliable service, and passengers could travel with the confidence their journey would be safe regardless of New Zealand's alert level.
Collaboration and Contact Tracing
Some transit agencies may be required or proactively wish to assist with contract tracing. Effective contact tracing on public transport is incredibly difficult. One common method, QR code scanning, is inconsistently enforced and requires new applications for passengers to use, along with additional effort on their part. The QR codes are connected to a vehicle rather than a specific trip or passenger, increasing the workload for contact tracers.
Transit agencies using account-based systems already have reliable contact information for many passengers, as well as a record of transport services those passengers used.
This creates the opportunity for automated processes and information sharing.
When a passenger tests positive for the virus, the transit agency can provide an anonymous summary of the number of affected passengers to the health authority to gauge the impact. Passenger privacy may mean that the health agency must pass a regulatory check before contact information is passed on.
This provides more accurate data to contact tracers without increasing the burden on passengers or drivers, and provides contact tracers with statistics and precise contact information to sufficiently allocate resources and respond.
Passenger privacy remains a concern through this process, so PTOs must fully understand their obligations to their customers and their health authorities. This process is private by design and a 'set and forget' customer experience. Once registered (unless they opt out), passengers have peace of mind that their information and movements will be kept confidential unless an exposure occurs.
Public Transport Data for the Public
Increasing transparency and understanding of public transport data may be difficult, but it's ultimately beneficial to the mission of enabling more informed decision-making within PTOs and greater public confidence.
The examples outlined here aren't revenue-focused or even compliance-focused. These are projects that illustrate data's power to build trust and confidence in our networks and increase passenger safety.
There is so much power in harnessing existing and new data streams to create sustainable cities and happy passengers. We believe providers and passengers should be empowered to design and engage with better public transport networks through more accessible and digestible transit information.
Data can be a valuable tool with which to navigate the demands of the continuing pandemic and its long-reaching aftermath. As an industry, we need to simplify the process of collecting, managing, and creating value from transit data, enabling authorities and operators to easily understand what is happening in their networks. That will lead to continuous improvement of network performance, underpinning trust and confidence in the network.
Ultimately this results in a world where public transport can be relied upon as a key lever to decongest and decarbonise urban areas.
Miki Szikszai is an experienced executive and director, specialising in commercialising sustainable services in transit and mobile. He is the CEO of Snapper Services.
Dallas Delaney is a Relationship Manager at Snapper Services, with a background in international business development.