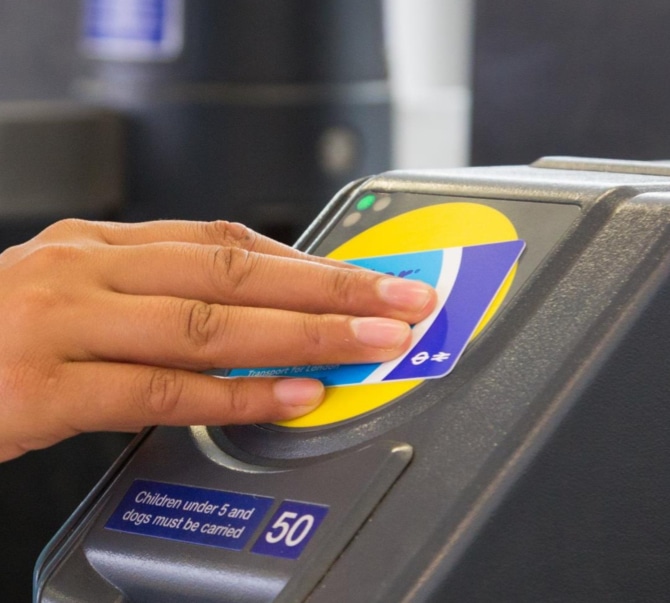 Article Highlights
Key Takeaway:
While open-loop fare payments is growing globally, transit authorities and operators will need to continue to serve their customers who don't have bank cards or don't want to use them to pay fares. That includes the unbanked, children and people who want to remain completely anonymous.
Key Data:
Mobility Payments Table: Open-loop vs. Closed-Loop Fare Collection: Weighing the Pros and Cons
Organizations Mentioned:
• Transport for London
• Infineon Technologies
• HID Global
• FEIG Electronic
• APSCA
While the trend today is for more transit agencies to introduce open-loop fare payments, closed-loop cards, either in physical form or dematerialized on smartphones and wearables, will be with us for many years to come–though perhaps in a reduced role. That's according to a recent panel discussion at the Mobility Payments Asia Pacific 2021 conference.
Transit authorities and operators will need to continue to serve their customers who don't have bank cards or don't want to use them to pay fares. That includes the unbanked, children and people who want to remain completely anonymous.
"I think closed loop will decline, the use of closed-loop cards, whether dematerialized or physical, but I think there'll be use cases that will persist," said industry veteran Cliff Hunter, head of sales, transport and ticketing for HID Global, a maker of ticketing and card readers.
Among the likely continued use cases for closed-loop cards will be to enable concessionary fares for such customer segments as seniors, students and the disabled, Hunter said. These discounted fares have traditionally been available only on an agency's closed-loop cards or other fare media, such as paper tickets, because they require the customers to verify their identity. That is usually done when the agency issues the closed-loop cards or sells the tickets.
Contactless credit and debit cards rarely store this type of ID. But there are some approaches emerging that could verify and store ID in the cloud for consenting customers who are paying with open-loop cards. The agencies or their fare-collection vendors would then apply the discounts when they calculate the fares in the back office.
UK-based Hunter added that he believes that agencies will also still use QR codes for mobile ticketing and even paper tickets for the unbanked in years to come. These could be among the tokens that agencies accept as they go to account-based ticketing.
Ursula Schilling, director for partnerships and ecosystem payment and ticketing for Germany-based chipmaker Infineon Technologies, also said she believes open-loop and closed-loop cards will work together for transit agencies, each serving their own roles.
She appeared to be a bit more bullish on the future of closed loop than HID's Hunter. That is perhaps not surprising, since Infineon supplies chips for Calypso cards, Europe's largest closed-loop fare payments technology. The supplier also promotes closed-loop Cipurse technology, which will merge with Calypso.
"Closed loop will continue. Close-loop solutions will continue for some PTOs (public transit operators), and they want to keep on with their specific transit requirements in terms of being able to offer specific seasonal tickets," Schilling said. "The closed-loop solutions will go together with more and more open loop. And the two can fit nicely together on one card, on one device, on one mobile phone."
A third panelist, Mandeep Gupta, country sales head-payments based in India for Germany-based FEIG Electronic, agreed, predicting that "local cards will be there for a long time." FEIG is the maker of contactless closed- and open-loop contactless payments terminals.
"There has been a lot of investment (in closed loop), and they've (agencies) already built an ecosystem," he said. "They already have this in their hand so they can decide how they want to nurture it further or to taper down."
Panel moderator Greg Pote, chairman of Asia-Pacific industry association APSCA, organizer of the conference, noted that in India, the government has effectively mandated open-loop payments.
The Indian government in 2019 introduced an interoperable national common mobility card, or NCMC, based on the bank-issued RuPay debit card. According to plans, the card will eventually enable users to pay for metro, bus and other transport fares at agencies throughout India, including on the Delhi Metro next year.
Gupta said the government is pushing NCMC, but transit operators are also discussing the idea of using white-label EMV cards for their closed-loop cards. He added that PTOs continue to have strong interest in QR code-based payments because customers are comfortable with them.
Besides white-label EMV prepaid cards that transit agencies or a BIN sponsor could issue, backers of open-loop payments are also pushing other technologies to accommodate the unbanked and underbanked and others who don't have bank cards or don't want to use them to pay fares. That could include such fintech products as Square Cash, which open-loop backers in California are pushing, in particular. They estimate 25% or 30% of residents in the state are unbanked or underbanked. And some transit agencies also have no intention of doing away with cash as a fare-payments option.
Regional Differences in Importance of Closed Loop
The importance that agencies have accorded to their closed-loop cards programs varies according to the region, said APSCA's Pote
"If you're in Asia, there are a lot of large transit-ticketing schemes, which are not actually all about transit. They're about transit, and they're about retail payments; and they've got significant brands," he said. "Those transport-ticketing schemes, whether it's Octopus (Hong Kong) or Touch 'n Go (Malaysia) or Tmoney (South Korea) or Suica (Japan) or Rabbit in Bangkok, they're going to continue doing retail together with transport, and so they're probably going to stick with their brand."
He said it's likely, however, that at least some of these closed-loop contactless payments schemes will add open-loop payments as an option and also payments with QR codes; some have done so already.
"Europe, maybe that's a bit different because there isn't that retail usage of transport ticketing there to drive transit operators or public public transport authorities to hold onto the closed-loop transit cards."
In Europe, transit agencies in many of continent's major cities have introduced open-loop fare collection, including London, Rome, Brussels, Madrid, Prague, Milan, Stockholm and Moscow. Others are planning to roll it out, including in Amsterdam, Helsinki and Porto, Portugal. A number of smaller cities have offered open-loop payments as an option, as well.
And in London, contactless EMV payments now account for half of all fare payments and ticketing, making Transport for London's rollout of open loop, in 2014, a global showcase for the technology. But even there, the transit authority said it has no plans to retire the closed-loop Oyster card and, in fact, is developing its Oyster program further.
In East Asia and the Pacific, there are only a handful of countries with open-loop services, such as those in Singapore, Australia, Taiwan and China, though in the latter, most customers use closed-loop fare payments.
North America is a mixed bag, with some major cities, like New York, Chicago, Boston and Vancouver, supporting open loop or planning to do so, while other large agencies are holding back. And agencies in many smaller cities are still using paper tickets and cash. That's in addition to a growing number of small to mid-tier agencies introducing QR- or bar-code based mobile ticketing.
APSCA's Pote reiterated that for Asia Pacific, Europe and beyond, one important factor that will ensure that closed-loop payments continue for many years is the need by agencies to provide "inclusivity."
"If you're doing public transport, it's almost a utility. You've got to be able to offer cards to small kids, teenagers, people who don't have a bank account yet, people who might not have a bank account even if they're adults," he said. "And then there are all the people who, for whatever reason, might still prefer to use closed loop."
Mobility Payments Asia Pacific 2021 continues this week.
© Mobility Payments and Forthwrite Media. Mobility Payments content is for individual use and cannot be copied or distributed without the express permission of the publisher.