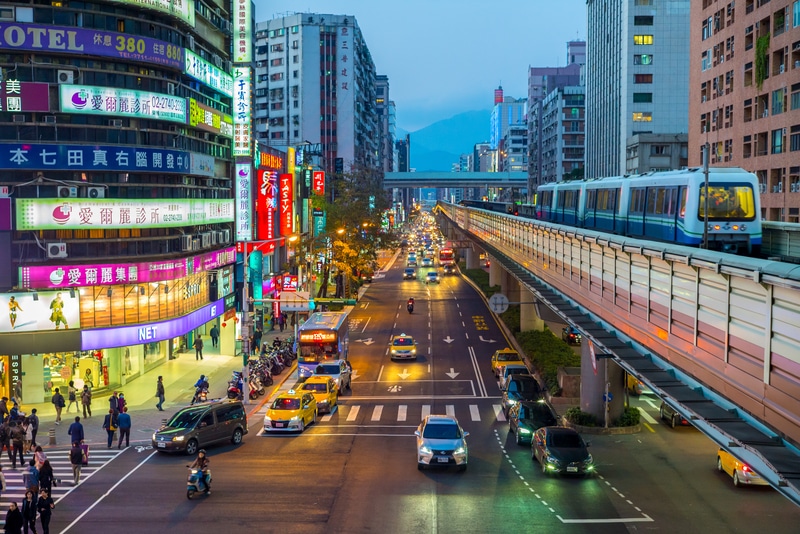 Article Highlights
Key Takeaway:
Taiwan's dominant transit fare-payments provider does not see a threat to this business segment from fintechs, but is being challenged by e-payments providers for its retail payments business.
Key Data:
• Graph: Top 5 e-Payments Apps, No. of users, Taiwan
Organizations Mentioned:
• EasyCard Corp.
• JKO Network
• Line Corp.
EasyCard Corp., Taiwan's dominant transit e-purse, is not worried about fintechs taking away a significant share of its fare payments business and, in fact, is in talks to work with the country's most popular e-payments fintech, Jkopay, the head of EasyCard said.
EasyCard Chairwoman Ting Chen, speaking Tuesday on a panel during the first day of the Mobility Payments Asia Pacific 2021 conference, said EasyCard is "already discussing (an) alliance" with Jkopay. She didn't elaborate, but an agreement, if reached, would apparently help Jkopay support transit payments from its mobile-payments app. And EasyCard would be paid for helping Jkopay and other fintechs to gain access to this market, added Chen, who indicated that this could signal an evolution of EasyCard's business model.
"Chances are eventually we will build a gateway and then, either semi-public or privately funded by EasyCard, (start) accepting all other rivals to come in," she said. "And, of course, it's for a price. So EasyCard is also trying to move our B2C business to B2B business."
This also makes sense for transit operators, which would not want to deal with so many payments providers collecting their fares, she said. "It will be a headache for their finance department or collection department."
EasyCard, which launched in 2002, has nearly 90 million contactless cards on issue and also is a major retail payments provider for low-value purchases. But EasyCard, which counts the city of Taipei and government-owned transit operators as major investors, along with some Taiwanese banks, has been hit hard by the pandemic. Both transit and retail payments from its cards have dropped sharply, and Jkopay's mobile app actually surpassed the EasyCard e-purse in retail payments for the first time in June.
Following Line Pay into Transit Payments?
It remains to be seen, however, whether Jkopay, which in July recorded more than 4.7 million users, will actually enter the transit payments market. Its mobile-payments app uses QR codes, and the major transit operators in Taipei, including the Taipei MRT (Metro), does not support the technology. It also seems unlikely that the MRT would pay to install QR code scanners on its gates. Moreover, Jkopay could not earn the level of commissions on transit payments as it does with retail payments, and it would presumably have to charge a fee to EasyCard.
But Jkopay's main e-payments rival, Line Pay, which also uses QR codes for payments, already supports transit payments on three much smaller transit systems in Taiwan, including the Taoyuan airport line and the Kaohsiung MRT in Taiwan's third largest city. China's Alipay, which also uses a QR code, is accepted on the airport line, as well. Line Pay was able to play in the transit payments market by buying a major stake in Taiwan transit and retail e-purse company iPASS, announced in late 2017.
EasyCard's Chen noted that it was only with this major investment in iPASS that Line Pay was able to enter the transit-payments market. Line Pay is part of Japan-based Line Corp., which controls the mobile messaging market in Taiwan.
"I will say that 90% of people in Taiwan have Line, and Line Pay could not get into transit before they actually purchased iPASS, which is actually the transit-payment vehicle (for Line Pay).
Challenge to EasyCard's Retail Payments Business
While EasyCard might not consider Jkopay or Line Pay as threats to its transit payments business, it cannot help but view these fintechs with concern when it comes to its retail payments business.
In June of this year, Jkopay edged past EasyCard's e-purse in retail sales. That month, Jkopay recorded sales of just under NT$2.58 billion (US$90.3 million) from its wallet app, according to figures from the FSC, Taiwan's financial regulator. That compares with NT$2.56 billion for EasyCard e-purse cards, which are widely accepted at Taiwan convenience stores, supermarkets and other retail outlets. Total retail sales on EasyCard cards had plummeted by half in June because of a Covid-19 near lockdown in Taiwan. But even before the lockdowns, EasyCard retail sales had been stagnant.
EasyCard launched its own e-payments app, Easy Wallet, last year to try to stay competitive with the fintechs at retail. It was late to the market with the app. Retail sales enabled in the app, at NT$118 million (US$4.3 million) in July, remain well behind that of Jkopay and Line Pay. And even adding these sales to EasyCard's e-purse card sales wasn't enough to lift EasyCard above Jkopay for the month in retail sales.
More than 80,000 physical merchant locations accept Jkopay, according to local reports. The e-payments service, which launched in 2016, also enables users to pay utility bills, book taxis and get food deliveries. But the app, which is owned by start-up JKO Network and founded by former Wall Street hedge fund analyst Kevin Hu, reportedly continues to lose money. It had a net operating loss of NT$355 million (US$12.8 million) last year.
Fintechs Elsewhere in Asia Have Moved on Transit Business
Such fintechs as China's Ant Financial and its Alipay service have made inroads into transit payments in mainland China, as well as Hong Kong. Tencent Holdings' WeChat Pay also can be used for fare payments in mainland China. But EasyCard's Chen said there are other reasons she doesn't believe EasyCard's transit business is at risk from homegrown fintechs.
Ironically, one of those reasons is that e-payments apps using QR codes, like Jkopay and Line Pay, do not offer customers a good user experience as compared with contactless cards or virtual cards on NFC devices.
"When you want to get on the bus then, you have to swipe once and when you get off the bus, swipe a second time," she said.
Chen added that if the payments authorizations are done online, that could create problems in the event, albeit rare, that the internet goes down. Backers of Alipay and WeChat Pay have said they don't need network connections for the wallets to pay transit fares.
Chen: Complex Fare Calculations Could be Problem for Fintechs
Chen also said that fare calculations, including concessionary discounts, can be complex, and are not something just any fintech can handle. At the same time, governments usually subsidize transit operators, and fare-collection providers have to know how to account for this, as well.
Well-funded fintechs are known to offer generous discounts to attract new users, though the discounts are often short-lived. But Chen said that EasyCard and Easy Wallet offer their own incentives and have added services to build long-term relationships with customers, as well as transit operators.
"At the end of the day, we still have to see who has a deeper pockets when it comes to marketing game," she said. "But we will have more partners to join me to play this game longer. So it's not a one-time promotion."
Mobility Payments Asia Pacific 2021, organized by business trade association APSCA, will continue Thursday, with sessions next week, as well.
© Mobility Payments and Forthwrite Media. Mobility Payments content is for individual use and cannot be copied or distributed without the express permission of the publisher.