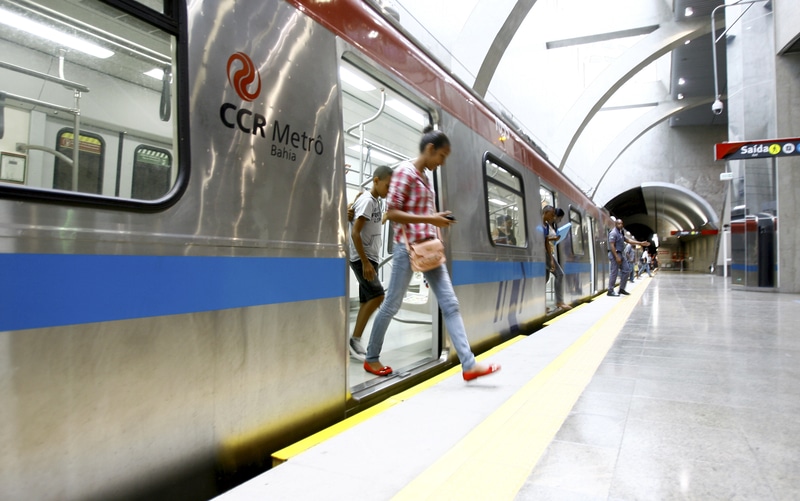 Article Highlights
Key Takeaway:
Finland-based MaaS Global, creator of the pioneering Whim app, believes it can monetize the half million users of the Quicko app in Brazil. MaaS Global acquired the Brazilian start-up in an all-stock deal. MaaS Global has been hit hard by the pandemic, which is believed to have squeezed its finances. CEO Sampo Hietanen tells Mobility Payments that industry doubts about mobility as a service are premature.
Key Data:
MaaS Global reportedly burned through most of the €60 million (US$66 million) in funding it had raised as of last June. In August, the company got a much-needed infusion of €11 million (US$13 million), which would help the MaaS Global expand into "selected markets" and provide capital for continuing operations.
Sampo Hietanen, CEO of Finland-based MaaS Global, said his company's acquisition of the Brazilian trip-planning and tracking Quicko app would help turn the app into a full-fledged mobility-as-a-service platform, while building scale for MaaS Global and its Whim technology.
Hietanen told Mobility Payments that a key part of the strategy behind the acquisition, announced Thursday, was to help monetize Quicko's large base of users, including bringing subscription plans and payments to the app and to incorporate private-mobility providers. Quicko, a roughly four-year-old start-up, which had raised a reported $28.9 million in capital, says it has 500,000 users.
Hietanen also indicated that Quicko's technology could enhance MaaS Global's Whim app elsewhere.
"They are really strong in active mapping and routing. And with that, they have been able to gain quite a lot of active users and are rated really high in Brazil," he said. "We're hoping to also get benefits from that in the other markets."
It's not clear yet whether MaaS Global will change the name of the Quicko app to Whim.
MaaS Global made a similar acquisition nearly a year ago, buying Spanish start-up Wondo, which Hietanen said at the time was a sign of consolidation in the MaaS market. Both Quicko and Wondo were all-stock deals, with the start-ups acquired from transport infrastructure providers–Grupo CCR in Brazil and Ferrovial in Spain.
"It's been pretty clear that we want to be a global leader in the MaaS business, which, of course, means that you need to go to those places where you think that there's action happening," Hietanen told Mobility Payments. "You might think that, 'Why on earth? We've got our hands full in Europe and Japan, why would we be going to Brazil at the same time?' What we've noticed is that the tech stack, the product that we have is really robust. And we can really help leverage that in the Brazilian market."
MaaS Global calls Quicko "the leading MaaS player in Brazil," with service in eight metropolitan areas, including in and around São Paulo, Rio de Janeiro and Salvador. But it doesn't have all the elements that most experts agree a true mobility-as-a-service provider should offer. It mainly provides trip planning for bus, subway and train lines, in addition to bikes, depending on the city. It also offers real-time arrival information for most of these public transit options. And users can reload their transit cards in the app in such cities as São Paulo.
True MaaS, however, should enable users to plan, book and pay for end-to-end transport on the same app or platform, making both public and private mobility providers available to users.
MaaS expert and commentator David Hensher, founding director of the well-respected Institute of Transport and Logistics Studies at the University of Sydney, does not see the Quicko acquisition addressing the serious challenges facing mobility as a service, in general; and MaaS Global, in particular.
Hensher in an interview earlier this month with Mobility Payments, said MaaS backers needed to make a sharp course correction if they ever hope to get a significant number of users out of their cars. Among other things, for MaaS providers, "simply delivering the next fancy trip-planning app" is not enough, he said.
"The start-up (Quicko) reads like another app developer with no demonstrated evidence of having an impact of travel behavior change, etc.," he told Mobility Payments. "Sad that yet again there is purchasing of what is a tech vendor for what looks like pretty ordinary software and no evidence of it attracting subscribers and users. Maybe Sampo thinks or hopes that Brazil can grow the market, but I am not confident."
Hietanen replied that Hensher and others who study MaaS are too focused on what has come before rather than looking at MaaS' potential. "It's hard for academia­–they want to go and draw conclusions at the moment­–and we are at a bit of an early stage to draw conclusions," he said.
Stretched Too Thin?
MaaS Global, which Hietanen founded in 2015, has expanded its pioneering Whim platform into several markets. Besides Finland, that includes Belgium, Switzerland, Austria, Japan, Spain and now Brazil with Quicko.
Whim is perhaps the best known of the mobility-as-a-service offerings globally. But MaaS implementations, in general, have failed so far to live up to the technology's hype. On top of that, the pandemic has hit MaaS Global and other MaaS providers hard.
While Hietanen said revenue and user numbers are recovering, and the Wondo acquisition in Spain went smoothly, questions remain about MaaS Global's ability to absorb the new acquisitions and to continue to develop the markets it was already in.
Last year, the company reportedly faced a financial squeeze, with press reports last June saying it had burned through most of the €60 million (US$66 million) in funding it had raised as of that time. In August, MaaS Global got a much-needed infusion of €11 million (US$13 million), which Hietanen told Mobility Payments at the time would help the company expand into "selected markets" and provide capital for continuing operations.
When asked Friday if MaaS Global's working capital was sufficient, Hietanen responded that that the company was in a "good enough position," though declined to reveal how much cash it has on hand.
"We're heading toward our Series C (funding round) and, of course, the idea of this is that as we go jointly with Quicko, we're much stronger in numbers to do our Series C," he said, adding: "We're not in a hurry to do that."
Neither Hietanen nor Quicko's owners released the value of the acquisition. Hietanen would only say that CCR (along with equity firm J2L Partners) becomes a "big shareholder, but at the same time a minority shareholder like everyone in our company."
Quicko reportedly raised its total $28.9 million in capital in two funding rounds, the second one completed in May. With the acquisition, Quicko CEO Pedro Somma will reportedly become chief strategy officer at MaaS Global.
Hietanen: Use of Whim App Starting to Rebound
Hietanen said MaaS Global started to see use of the Whim app picking up around the first of the year.
"But we've been extremely cautious in starting user acquisition, so it's (app) just been on its own," he said. "We've now really slowly started picking up on the marketing budget just to also see, is there a change in the world. And it (marketing) now seems to have an impact."
Users are starting to come back to buy subscriptions, not just pay-as-you-go trips, though these are mainly inexpensive subscription plans, combining public transit with first- and last-mile micromobility options, Hietanen said. There are also added "benefits" in the plans, enabling users to hail taxis and book ride-share.
Before the pandemic hit, MaaS Global generated around 80% of its revenue from subscriptions, with 20% coming from less lucrative pay as you go. Since the first of the year, subscription revenue has climbed to account for around half of revenue, with pay as you go making up the rest. In terms of number of users, pay-as-you-go has accounted for a large majority of users, both before and after Covid.
Hietanen estimated that MaaS Global still has around 200,000 users, not counting Quicko users, like it did last summer. Total trips for MaaS Global to date are up slightly since then, from 18 million to 20 million, he said.
With Quicko, total user numbers for MaaS Global increases to 700,000, said Hietanen, noting that trip planning will remain one feature, but not the most important one, for users in Brazil.
"On your normal commute, you do not want to see the travel planner, but you do want to see that every door opens, every means of transportation opens just by going in there with Whim."
Responding to growing doubts from observers like Hensher that MaaS will ever live up to its promise, Hietanen said, "if you want to have an impact, you have to start somewhere."
Observers come in at "quite an early stage and say, 'well, you're starting to develop something, but you didn't have an impact,' " he said. "(You) should be looking more at the signs of potential when you talk about disruption.
"And, of course, everything is debatable. You can look at just about anything, whether it's the internet or any changes. Before they are mainstream, it's debatable."
© Mobility Payments and Forthwrite Media. Mobility Payments content is for individual use and cannot be copied or distributed without the express permission of the publisher.