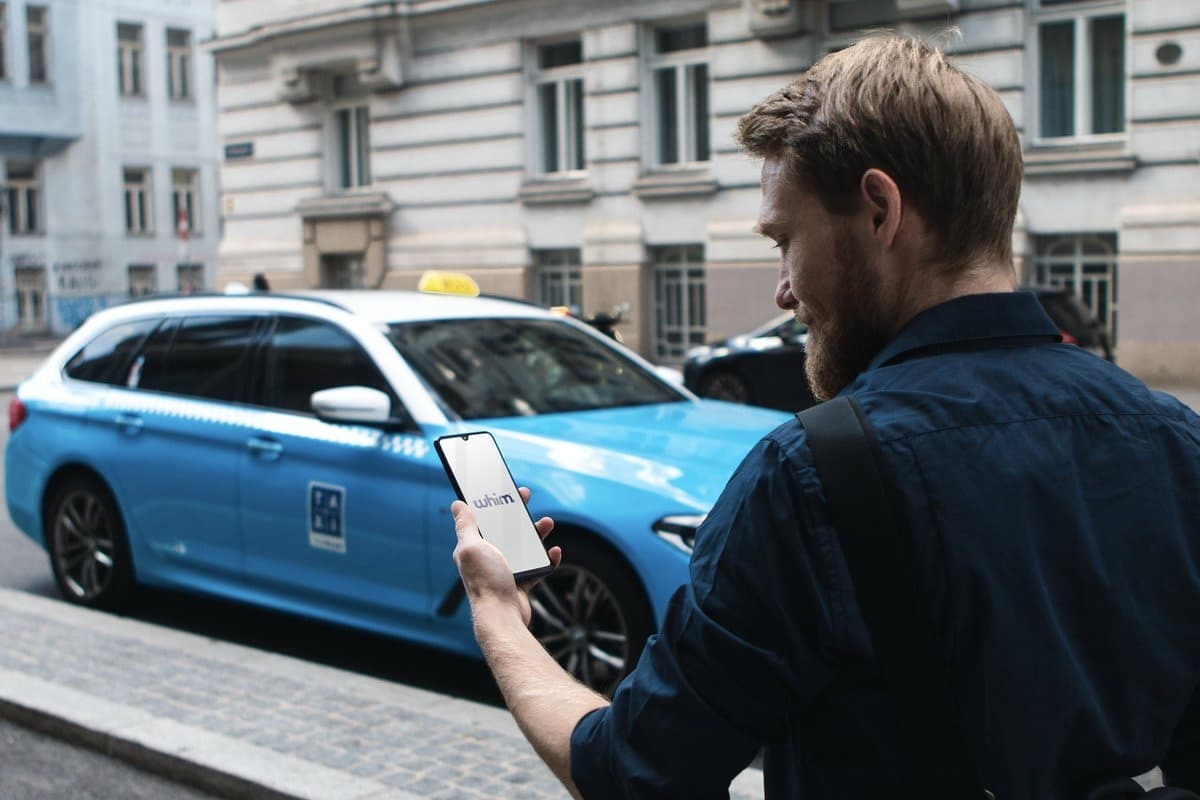 Article Highlights
Key Takeaway:
MaaS Global founder and CEO Sampo Hietanen disclosed this week that the mobility-as-a-service start-up has a licensing deal with a major Italian insurance company to introduce MaaS. The contract with Unipol Group is part of a "pivot" for the cash-strapped mobility-as-a-service start-up to a B2B model.
Key Data:
Chart: MaaS Global financial figures
Organizations Mentioned:
• MaaS Global
• Unipol
• Mitsui Fudosan
MaaS Global founder and CEO Sampo Hietanen disclosed this week that the mobility-as-a-service start-up has a licensing deal with major Italian insurance company Unipol to introduce MaaS, though could offer few other details about the project.
The deal is part of the start-up's "pivot" to a B2B model for its pioneering Whim MaaS platform, as the seven-year-old company seeks to stave off bankruptcy.
The cash-strapped company will license its MaaS technology and expertise to Unipol, a group also involved in financial services, real estate and "mobility." The latter segment includes such services as car repairs, automotive glass replacement and car rentals related to the group's insurance business. Mobility Payments first reported on the possibility of a new insurance sector licensee for MaaS Global last month.
Hietanen could not say specifically how Unipol will use his company's technology and know-how, with many of those details still being worked out, he said.
"One certainty is that they have millions and millions of users (customers) and in this sense, they can handle one of the critical things in MaaS," Hietanen told Mobility Payments: "The biggest expense or the biggest investment is in the user acquisition."
He added that Unipol's emerging "Beyond Insurance" segment creates new businesses related to its core business. That could include launching a MaaS app and platform that would be based on MaaS Global's Whim technology, which the start-up has rolled out directly to consumers in Finland and other markets.
Plans tentatively call for Unipol to launch some type of MaaS offering early next year, with a larger rollout possible in April, Hietanen said.
"We're still exploring which ways to do it," he said, adding that a MaaS app is likely. "Ultimately, that's how I would see it. At what stage, what happens and what alternatives are given is still a bit open."
Can New Deals Bring Company Back from Brink?
MaaS Global will collect upfront fixed fees and, later, usage fees from its contract with Unipol. But it remains to be seen whether this deal or ones like it that Hietanen hopes to sign will be enough to save the company. He did not indicate that any other deals were imminent.
As Mobility Payments reported in early September, Hietanen unsuccessfully shopped the company, looking for a buyer or new investors, as venture capital dried up.
Financial figures the Finland-based company filed with the government showed MaaS Global lost a total of €61 million (US$59.8 million) from 2016 through 2021, against combined revenue of only €23 million. (See chart on this page). The company reported losing €11 million in 2021 alone. (Figures first reported by Helsingin Sanomat.)
There will be more losses this year, though perhaps less than in 2021, since the company began "downsizing" in July. At the same time, revenue dropped sharply during the pandemic.
Of course, many start-ups incur losses for years. But that is being coupled with a drying up of MaaS Global's venture capital. The Russian war with Ukraine caused venture capital firms to be more risk averse, Hietanen earlier contended.
The company laid off half of its roughly 50 employees in its home base of Finland in September. That's after closing its Brazilian office earlier that month, shutting down the Quicko app platform it had acquired only six months earlier, mostly with shares of the company. Around 60 employees were terminated in Brazil. There were other shutdowns or suspensions of service. Under Maas Global's new direction, the flagship Finnish operation will become a test lab.
Hietanen now says he's targeting non-transport related companies for licensing deals, especially in real estate and insurance in such countries as Finland, Belgium, Switzerland and Japan. These are the remaining countries where MaaS Global has its most "assets," including agreements with transport and mobility providers for its Whim app.
Unipol is not the first B2B contract with a non-transport company the start-up has signed. In 2019, MaaS Global announced a deal with large Tokyo-based real estate developer Mitsui Fudosan, which sells and manages retail space, hotels, condominiums and apartments. In December 2021 the developer announced it would start a "real estate mobility-as-a-service (MaaS) service," called &MOVE, using the Whim app.
The service would provide mobility options to customers who want to travel to or depart from the firm's retail developments, hotels and condominiums, allowing them to plan, book and pay for rides with taxis, car-share, bike-share and shuttle providers. The Mitsui Fudosan MaaS app remains a pilot, however.
Going forward, MaaS Global seeks not only to license its technology, but also its know-how in setting up and operating a MaaS app and platform.
Some MaaS industry observers remain skeptical that this would be enough for the start-up to overcome its serious financial problems. For one thing, its layoffs will make it difficult to keep its technology current and well-maintained.
Hietanen noted that its platform has around 17 million lines of code, which many interested parties have reviewed of late and found it to be in good shape. The "heavy lifting has already been done," he said, contending that the company's prospects have improved from a month or two ago.
"Pivoting and reorganizing is always tough," he said. "I can't say that everything is ready at the moment, but we're in a much better position," he said.
© Mobility Payments and Forthwrite Media. Mobility Payments content is for individual use and cannot be copied or distributed without the express permission of the publisher.