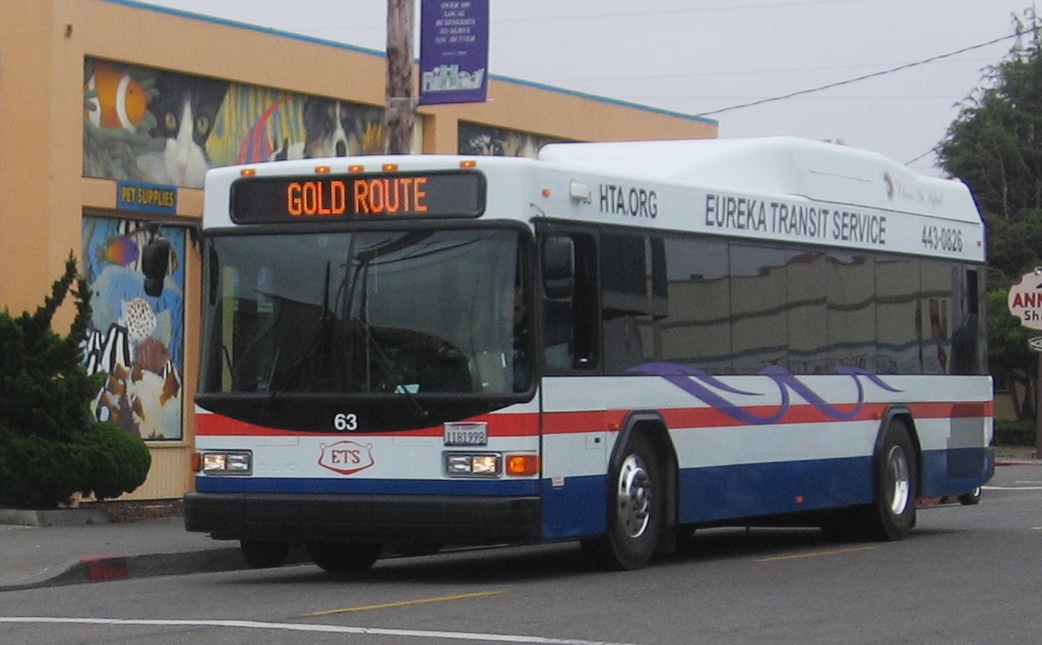 Article Highlights
Key Takeaway:
The first transit agencies in California are beginning to sign contracts with vendors under the state's Cal-ITP program. The program seeks to help agencies to roll out open-loop payments technology and encourage public transit ridership.
Key Data:
The agencies will separately pay for the fare technology, including validators, most using federal Covid stimulus grant funds under the CARES Act.
A group of rural transit agencies in far Northern California are in the process of signing contracts with vendors to roll out open-loop payments under the state-backed Cal-ITP program, perhaps the first agencies to confirm they are contracting with vendors beyond the pilot stage, Mobility Payments has learned.
An initial four small bus agencies plan to launch service as early as mid-August, starting with a trial, but then rolling out the technology, Greg Pratt, general manager for Humboldt Transit Authority, told Mobility Payments. Plans call for making the system interoperable among the agencies in terms of fare capping and, perhaps later, transfers and other discounts. The regional approach required some changes in fare policies or procedures.
"All of our fares were completely different; most of the work was finding a solution, distance-based (fares), that worked for all of us," Pratt said.
Humboldt Transit, based in Eureka, CA, is the lead agency coordinating the procurement for itself and at least three other agencies, Lake Transit Authority, Redwood Coast Transit and Mendocino Transit Authority, according to Pratt. Humboldt Transit, the largest agency in the group, had ridership of around 20,000 in March 2022.
A fifth transit agency, tiny Trinity Transit, has also been involved in discussions about participating in the regional open-loop service. It may join later along with other agencies that Pratt is seeking to bring into the group.
Pratt confirmed that the agencies had decided to hire vendors SC Soft to supply validators; Elavon, as acquirer; and Littlepay as payments service provider, or PSP, and to provide fare calculation. The four agencies have a combined 100 buses.
SC Soft and Littlepay were among six vendors the state selected in December following an RFP to provide open-loop technology under the California Integrated Travel Project, or Cal-ITP. The project seeks to increase public transit ridership in a state notorious for its congested roads and freeways. Backers hope to do that in part by helping the state's roughly 300 transit agencies to offer a less-fragmented, more interoperable payments system, along with providing riders more accurate arrival information.
"We are interested in open payments to limit passenger-driver interaction, and we are trying to make it as easy as possible for someone to ride, especially between our counties, said Pratt, a founder and creator of the "Far North Group" of agencies. "With a credit card, you don't need exact change to ride."
The agencies will separately pay for the fare technology, including validators, most using federal Covid stimulus grant funds under the CARES Act, said Pratt. Minutes from a board meeting of one of the agencies, Lake Transit, said board members voted to proceed with the procurement in March.
Before moving to point of signing contracts, the agencies negotiated with the vendors, presumably to try to reduce prices. That was after distributing a "scope of work" document for the project. That document was prepared by consulting firm Rebel Group, which was hired with state funds to help operate the Cal-ITP program.
California dubs its master service agreements with open-loop vendors a "Mobility Marketplace." As Mobility Payments reported, this so-called marketplace opened for business around early March. It is seen as targeting smaller agencies, in particular, which have less expertise and fewer resources to procure open-loop payments systems.
The products and services for sale in the marketplace are what Cal-ITP backers consider to be core technology for open-loop payments: Validators and fare-calculation software/PSP. The state has opened the program to transit agencies throughout the U.S.
State officials earlier contracted with acquirers, Elavon and Fiserv, to provide services to various government agencies, including transit agencies. They collect and distribute payments from credit and debit cards and card credentials in NFC wallets. The acquiring services are only available in California.
In the selection process, SC Soft and Canada-based Enghouse ranked as the highest overall vendor based on cost and non-cost evaluations for the two vendor categories–validators and fare calculation/PSP. UK- and Australia-based Littlepay ranked second among the PSPs, and is believed to have the most experience with modular open-loop systems and also regional fare capping.
As Mobility Payments reported in January, a number of vendors bidding on the master service agreements were disqualified, mostly for failing to meet strict administrative requirements.
© Mobility Payments and Forthwrite Media. Mobility Payments content is for individual use and cannot be copied or distributed without the express permission of the publisher.