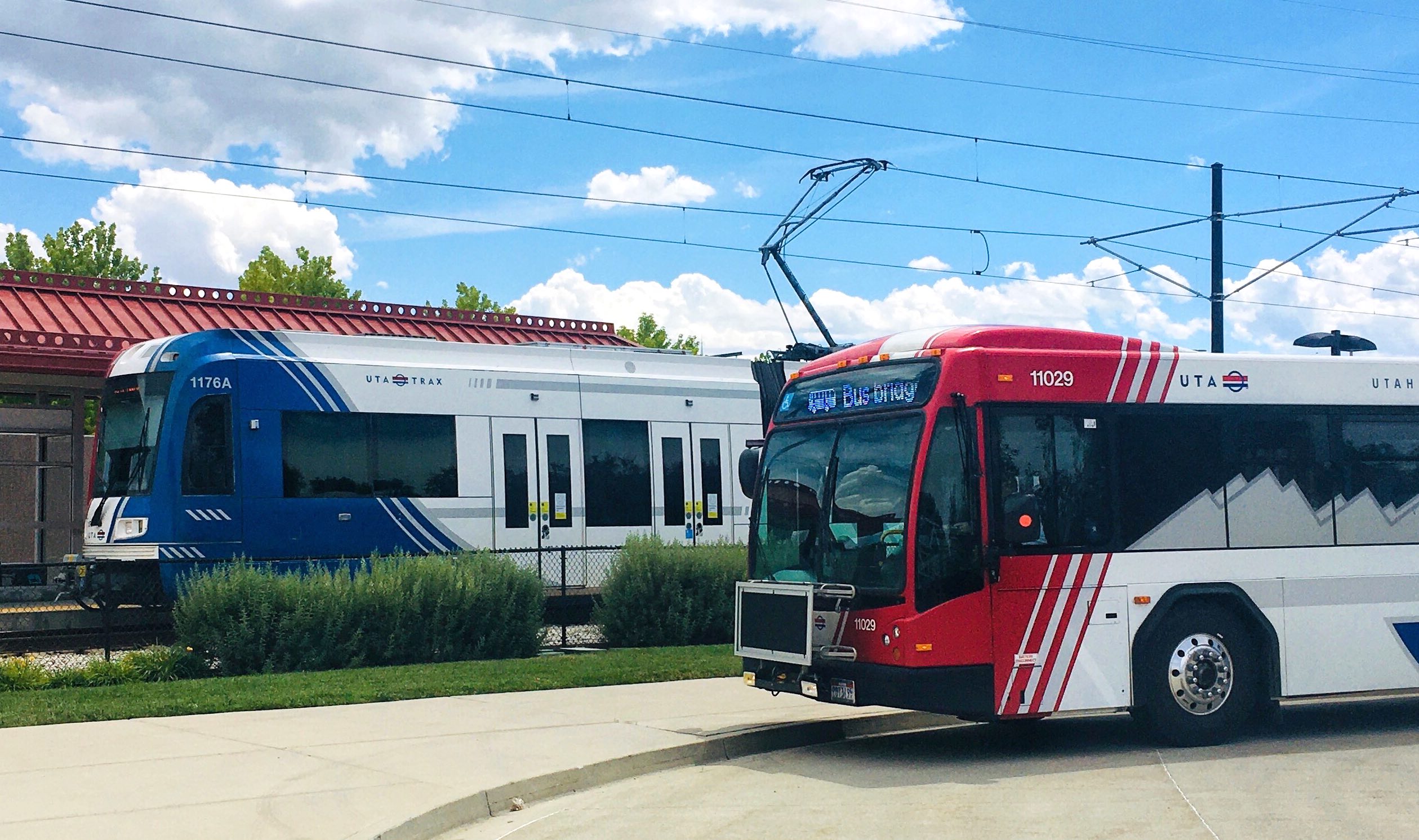 Article Highlights
Key Takeaway:
The Utah Transit Authority received responses from eight vendors to its request for proposal for a new fare system, with five of the vendors submitting lower cost bids than the vendor the authority ended up choosing for the contract, documents obtained by Mobility Payments show.
Key Data:
• Table: UTA Tender–Rank of Bidders
• Table: UTA Price Bids-Breakdown
• Evaluation Score Sheet
The Utah Transit Authority received responses from eight vendors to its request for proposal for a new fare system, with five of the vendors submitting lower cost bids than the vendor the authority ended up choosing for the contract, documents obtained by Mobility Payments show.
As reported last month, UTA selected Scheidt & Bachmann for the eight-year fare-system contract, at a total cost of $32.2 million. The documents show that the agency gave low weight to the costs bids from the eight vendors during the procurement.
The records reveal that UTA received bids from three of the leading SaaS ticketing providers in the U.S.: Masabi, Bytemark and the Umo unit of Cubic Transportation Systems. All three of the bids were substantially lower than the winning bid, with Masabi's bid coming in nearly 40% less than Scheidt & Bachmann's. (See tables on this page.)
Like Scheidt & Bachmann, more so-called design-build-deploy-and-maintain vendors, INIT and Vix Technology, submitted proposals for the contract, as did Moovel (which styles its name, moovel). INIT and Moovel submitted the highest cost bids, each at more than $35 million. Vix came in lower, at $32.1 million, just under Scheidt & Bachmann. Another SaaS-ticketing provider, Modeshift, had by far the lowest bid, at $16.4 million, but UTA disqualified the vendor during the technical stage of the evaluation for being "nonresponsive."
The project calls for an overhaul of UTA's fare-collection system, replacing it with an account-based ticketing system with a new back office, which the vendor will host. It also includes purchasing and installing around 1,300 validators, 90% of these on buses; and 175 new ticket-vending machines, or TVMs. (Scheidt & Bachmann is the incumbent provider of the aging TVMs now in place, having supplied them between 2008 and 2012.)
In addition to mobile ticketing and closed-loop cards, the new validators and back office will be capable of supporting open-loop payments, but the agency has given no timeline for launching the open-loop service.
UTA is a mid-sized transit agency in the U.S., with an annual ridership before the pandemic of 44 million on buses, trams and commuter trains.
Role of Price in Procurements
To be sure, transit agencies often put technical ability and experience above price in grading tenders from fare-collection system suppliers.
But UTA appears may have carried a de-emphasis of price further than many or most other agencies do.
According to the evaluation score sheet for the procurement, obtained by Mobility Payments under Utah's public records act, the agency only applied price bids to the two finalists, Scheidt & Bachmann and Moovel. That was after the technical scoring was completed. And in the end, price accounted for only 20% of the maximum 100 points available for these two vendors, while technical points made up 80%.
Heavily redacted public documents, in particular from Scheidt & Bachmann, make it very difficult to assess how this vendor's offer stacked up against its lower-cost rivals.
And UTA declined to discuss its policies on evaluating price versus technical points. It also refused to open Scheidt & Bachmann's 295-page tender proposal–more than 95% of which was redacted. The vendor claims the information is confidential. (See redacted proposal here.)
In addition, Scheidt & Bachmann USA did not respond to requests for comment or provide a less-redacted version of its proposal, which among other things would include information on the vendor's past projects and back-office hosting experience, its ability to meet "must-have requirements" by UTA and its approach to the project at hand. The latter would include project timelines and management.
One vendor involved in the procurement process told Mobility Payments that UTA's evaluation procedure was not typical for what the vendor normally sees.
"Typically, we've seen a process where firms are first qualified for minimums and then evaluated with a full score, including price. And then the top two firms are pulled in for oral interviews, and then one is taken to the final award," the vendor said.
A representative from a large fare-system supplier in Europe said the main evaluation models he sees certainly include an 80/20 ratio of technical points to price. This is mostly used by agencies financing the fare project out of their own funds.
On the other hand, if the agency gets funding for the project from the European Union, which many do, the ratio is the opposite–price accounts for 80% of the points and technical for the remaining 20%. In other words, the EU insists on "best price for acceptable quality."
When it comes to software-as-a-service ticketing projects, agencies are usually looking for low price first, the vendor said.
Can SaaS Vendors Compete?
Simon Laker, global head of mobility payments for UK-based Consult Hyperion, who authored a report last year detailing cost savings from SaaS ticketing platforms compared with conventional fare-collection models, expressed surprise when asked about the apparent de-emphasis of price by UTA.
"I've not seen the de-emphasis on price before–that's a surprise, especially given the current economic climate," Laker told Mobility Payments.
He added that transit agency procurement officials "require a different mindset," including different financial models, when they evaluate tenders from SaaS platform providers.
"Traditional deployments (non-SaaS) tend to need a big upfront pot of cash, whereas SaaS requires a smaller pot of cash and then ongoing funds to pay on a transaction basis," Laker said. "Some agencies are not conditioned to this new approach." (Laker cited Masabi in his report and shared the results of his paper at a joint conference session with Masabi last year.)
Masabi director of marketing James Gooch told Mobility Payments that UTA debriefed the vendor on the reasons its tender wasn't successful. The company was "satisfied that UTA ran a fair process within the bounds of the procurement as it was designed," he said.
Gooch added that the vendor believes "there does need to be a rethink about how procurements are designed to reflect modern technology standards.
"Procurements that favor specifying how solutions should be delivered risk loading cost by requiring vendors to build to spec instead of focusing on the outcome desired by an agency." He contended that SaaS ticketing is not only for small transit agencies.
As Mobility Payments earlier reported, UTA issued its RFP for the project in May 2022. The document, at 118 pages, included highly detailed specifications, with numerous design reviews and acceptance tests.
Masabi is currently providing the interim mobile-ticketing service to UTA, at an estimated cost of $531,000 over two years for the vendor's Justride ticketing platform–all for operating costs. Users of the app show the tickets to bus drivers or other agency personnel for visual validation. That will change with the new system, with validators requiring QR or other 2D barcode scanners.
UK-based Masabi had hoped to keep this mobile-ticketing service and expand its system to support closed-loop and open-loop payments, a full back office and the other parts of UTA's planned integrated fare-collection system.
Masabi said in its 194-page unredacted proposal to UTA, submitted in July 2022, that, at that time, it hosted fare-payments services for more than 110 transit agencies globally. Most are in the U.S.
Masabi's projects are mostly mobile ticketing only, with relatively few enabling customers to also tap to pay with closed-loop cards. And the vendor is not believed to have any open-loop payments service live beyond the trial stage. Masabi noted in its proposal that its main subcontractor for the UTA tender, Flowbird, has implemented open loop in addition to supplying a number of agencies with validators and ticket-vending machines, among other experience.
According to UTA's evaluation sheet, Masabi ranked second in technical points behind Scheidt & Bachmann and just ahead of Vix after the first round. But it fared poorly with judges during an in-person presentation, to which the highest scoring four vendors were invited. They had to bring validators, inspection devices and, if possible, ticket-vending machines, for demonstration.
Masabi was knocked out during this round along with Vix, leaving only Scheidt & Bachmann and Moovel. It was then that UTA applied the price points.
'Bit of a Leading Question'
Jerry Van Wie, fare systems program manager for UTA, in an email exchange in April, rejected the suggestion that UTA had been focused only on hiring vendors following a design-build-deploy-maintain fare-system model.
In a statement to Mobility Payments, Van Wie said UTA had not excluded such other implementation models as the modular approach or software as a service.
"This is a bit of a leading question embedded with an inaccurate assumption that UTA decided against modular or SaaS approaches," he said. "What is important to understand here is that UTA selected the vendor that offered the best value to UTA in the way of a new fare-collection system."
He insisted in this earlier exchange that the agency had selected Scheidt & Bachmann "after a comprehensive evaluation process that included a thorough review of vendor qualifications, approach and coverage of system requirements," adding: "Of course, price was a factor, too."
Van Wie's mention of price was likely a reference to Scheidt & Bachmann being awarded 19 out of a possible 20 points for its cost bids, including "cost realism," compared with Moovel, which received 17.66 out of 20 total price points. Both were awarded with these points at the end of the evaluation process.
That was even though the "lowest cost" vendor, Scheidt & Bachmann, with a bid of $32.2 million, was only lower than the other finalist, Moovel, at $35.5 million, in terms of the evaluation. But both came in well above the $20.4 million bid by Masabi and $24.4 million bid by Bytemark.
© Mobility Payments and Forthwrite Media. Mobility Payments content is for individual use and cannot be copied or distributed without the express permission of the publisher.