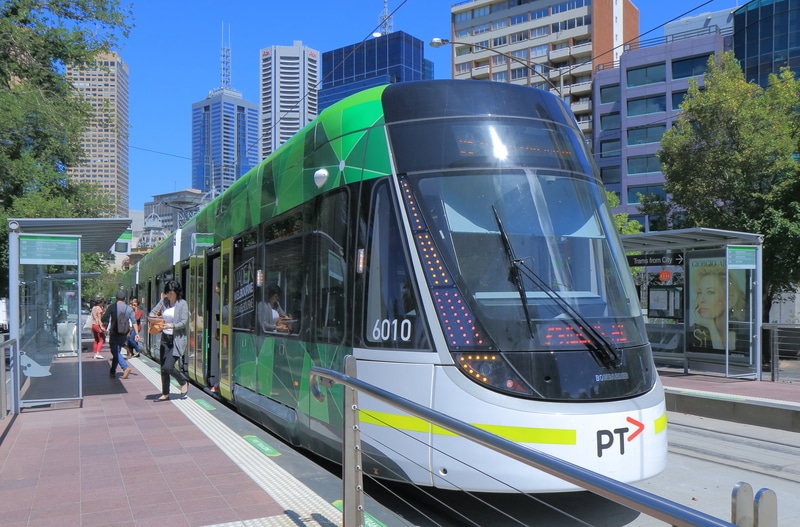 Article Highlights
Key Takeaway:
Top Cubic executives accused rival Conduent of having "overstated" its experience and suggested that government procurement officials in Melbourne were negligent in their duties when they chose Conduent over Cubic for a 15-year, AU$1.7 billion (US$1.1 billion) fare-system contract this spring.
Key Data:
NTT Data, working with Singapore-based MSI Global, had reportedly bid AU$978 million for the new contract, well under the AU$1.7 billion contract price.
Top Cubic executives accused government procurement officials in Melbourne of failing to independently verify rival Conduent's credentials, contending that this was a key reason Cubic lost a 15-year, AU$1.7 billion (US$1.1 billion) fare-system contract to its rival.
That's according to the text of the letter that top Cubic executives sent last month to the premier of Australia's second largest state, Victoria. Mobility Payments has obtained the letter, which has not been released.
As reported earlier, Cubic Corp. CEO Stevan Slijepcevic and Jeffrey Lowinger, president of the Cubic Transportation Systems division, contended in the June 2 letter to Premier Daniel Andrews that the procurement process was "flawed" and asked the government to "re-evaulate" the contract award to Conduent "to ensure that Victoria receives (an) innovative technology solution its residents desire and deserve."
Slijepcevic and Lowinger in the letter accused Conduent of having "overstated" its experience and suggested that state procurement officials in Melbourne were negligent in their duties for not finding this out. They listed a "lack of independent verification of tender representations" as the first reason for questioning the procurement process and contract award to Conduent.
The executives followed by listing three other ways that they contended the "procurement team had failed the state:"
• Cubic asserted that it had addressed all areas in which officials had said the vendor's initial proposal didn't meet project requirements. Then the officials raised new technical concerns when debriefing Cubic after they had awarded the contract to Conduent. But Cubic claimed that the officials had never raised the technical concerns before.
• Cubic contended that it had offered a lower total price bid of AU$1.6 billion–AU$100 million below Conduent's contract price. But procurement officials would not acknowledge or confirm that Cubic's bid was lower.
• Cubic charged that officials had "significant discussions and interactions" with Conduent late in the tendering process, allowing the vendor to improve its offer, while not giving Cubic a similar opportunity.
State Officials Push Back
When asked for comment by Mobility Payments, a Conduent spokesman referred all questions about the procurement process to Victoria officials. State officials have consistently pushed back against Cubic's suggestions that the government procurement team was negligent and that Conduent got favored treatment.
A spokesman for the Victoria government told Mobility Payments in a prepared statement last month that "Conduent was the stand-out candidate in the procurement process." He suggested that Cubic's letter of complaint and one from the third finalist in the procurement process, NTT Data, were merely cases of sore losers venting.
"We can appreciate that for the unsuccessful tenderers, it's frustrating and disappointing, but following a rigorous and wide-reaching procurement process, our focus is now on moving forward as fast as possible to deliver new functionality for Victorians."
The account-based ticketing contract will cover buses, Melbourne's large tram network, metro rail, regional passenger trains, including providing open-loop payments and upgraded mobile ticketing. It includes at least 13 years of operational costs.
Cubic: Failure to Conduct Checks
Some of Cubic's complaints about the process have not been fully reported until now. For example, the text of the letter includes claims by Cubic that state evaluators apparently neglected to make site visits to check Conduent's experience, even though they had the budget for this. The evaluation team also failed to conduct basic reference checks or even do internet searches on bidders' reference projects.
If the officials did do the reference checks and site visits, the results of these checks certainly didn't influence their evaluations of the vendors. But they should have. These failures "led to Cubic's proposal being evaluated as inferior to the competitors," Slijepcevic and Lowinger argued.
The letter goes on to question the Conduent projects that Victoria Public Transport Minister Ben Carroll touted during his announcement of the contract award in May. It quotes Carroll as saying that Victoria is "taking a system that has been tested in Paris, in Dubai, in Montreal, in New Jersey and bringing that system here to Melbourne."
Slijepcevic and Lowinger in the letter criticized use of these cities as references, contending that, "if the systems from these cities are implemented in Melbourne, much of the technology requested and required in the tender will not be delivered, as there are significant gaps between what the state has requested and what is deployed in each of these cities.
"For example, Paris, Montreal, and New Jersey do not have the ability to use credit card payments or payment by phones. In Dubai, there is a tender currently in progress for the products and services required under the…tender (open payment, mobile, account-based) with no award or contract yet completed."
Cubic cited its own major fare projects in the letter, namely those in London, New York, San Francisco, Chicago, Greater Sydney and Southeast Queensland. Cubic no doubt included some of these projects as references in its proposal for the Melbourne contract. And Slijepcevic and Lowinger in their letter said Cubic stands by its references.
Cubic, however, has had its own problems with most of these projects, including late implementations in New York and Queensland, as well as another large ongoing Cubic fare-system project, in Boston. Cubic has also been over budget in a number of its projects. And in Chicago, Cubic's project was beset by numerous errors after an all-in-one launch in 2013. But the supplier generally has more experience delivering large account-based ticketing and open-loop payments projects, including on smartphones, than Conduent.
More Questions Raised
Meanwhile, a report late last week questioned why the Victorian government rejected a plan in 2021 to pilot open-loop payments by the incumbent supplier of Melbourne's closed-loop myki card, NTT Data.
Under the plan, NTT Data and Vix Technology, which supplied most of the 20,000 closed-loop terminals in Victoria, had gotten certification for the terminals to accept Visa- and Mastercard-branded cards, according to the report. Merchant acquirer Commonwealth Bank of Australia was also on board.
State officials then reportedly killed the project, with the report saying that one of the reasons was that the open-loop payments service would not support concessionary discounts for seniors and other categories of riders. That is despite the fact that a high-profile open-loop service in Australia's largest city, Sydney, doesn't reportedly support concessions, either.
NTT Data was the third finalist along with Conduent and Cubic for the 15-year account-based ticketing project in Melbourne and surrounding Victoria, and reports surfaced later last month that NTT Data had also sent a letter to a state official complaining of a flawed procurement process and expensive "mistakes" that will "cost Victorians for many years to come."
Among the contentions in NTT Data's June 9 letter was that it was actually asked by procurement officials to increase its bid. "There was no reasonable explanation for making these requests," the vendor said.
NTT Data, working with Singapore-based MSI Global, had reportedly bid AU$978 million for the new contract, well under the AU$1.7 billion contract price.
© Mobility Payments and Forthwrite Media. Mobility Payments content is for individual use and cannot be copied or distributed without the express permission of the publisher.