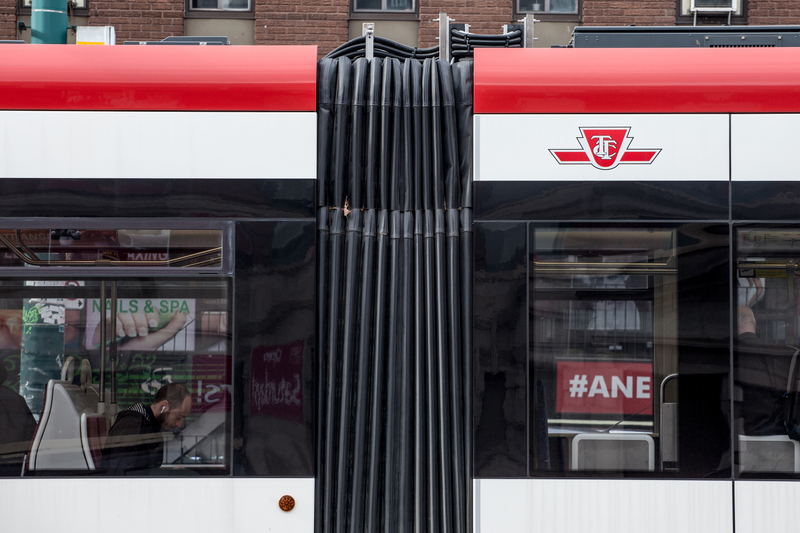 Article Highlights
Key Takeaway:
Transit officials in Toronto are believed to have chosen to rehire their incumbent fare-system provider–IT services firm Accenture–to supply a new account-based system, sources told Mobility Payments. Metrolinx sought to hire multiple vendors for its new fare system, dividing its project into "procurement lots."
Key Data:
• Request for Information (RFI)
• Original background, objectives & scope
Transit officials in Toronto are believed to have chosen to rehire their incumbent fare-system provider–IT services firm Accenture–to supply a new account-based system, sources told Mobility Payments.
The likely selection of Accenture comes despite an apparent effort by officials with Toronto transit agency Metrolinx to move away from the incumbent supplier for the new fare system.
The agency in a request for information for the project in 2021 had called for "radically changing" the way it contracts for fare collection, after spending more than CA$1 billion (US$725 million) on its Presto closed-loop system over 15 years. Among other things, Metrolinx said it wanted to "move away from an unpredictable, never-ending set of change requests," an apparent reference to Accenture.
But sources told Mobility Payments that Accenture was selected for at least the two most important contracts for the various procurement lots Metrolinx had set up for the new project, perhaps more. That decision was probably made in recent days, and Metrolinx has made no announcement yet.
A Metrolinx spokesperson declined to say which supplier or suppliers won the contracts, saying that the procurement was still "active." "Formal communications will be issued to all bidders at the conclusion of the procurement process," she said.
If indeed Accenture was selected, it's another loss for U.S.-based Cubic Transportation Systems, which were among suppliers that bid on the project. Cubic was hoping to get the Toronto business to help turn around its fortunes. It had lost big contracts in Melbourne and Atlanta in recent weeks and months.
The Toronto project was one of the few big enterprise fare projects up for procurement in North America. It's set to replace the card-based Presto closed-loop system used by the Toronto Transit Commission and at least 10 other smaller transit agencies serving the greater Toronto area. The new account-based system will support Presto, open-loop payments and other fare-payments and ticketing methods, such as QR code-based tickets. Metrolinx, a public transit operator itself, runs the Presto system.
Extension of Existing Accenture Contract
In an attempt to ease the transition for new fare vendors that might win contracts to supply the new account-based system, Metrolinx, in late 2021 granted Accenture a three-year extension to its existing contract. That extension was to run through most of 2025–at a reported cost of more than CA$400 million (US$290 million). It offers more time to "ensure a smooth transition to new systems and contracts without interruption to customer service," a spokeswoman earlier told Mobility Payments.
During the extension, Accenture enabled open-loop payments for the country's largest transit operator, the Toronto Transit Commission, or TTC. Open loop had been promised years ago to TTC, and Metrolinx, backed by the Ontario provincial government, had to upgrade 8,700 Presto card readers on TTC buses, trams and metro fare gates for the launch. The new service started in August of this year.
Before the extension, Metrolinx was only offering a six-month transition period from one contractor to the next. A local report said that market soundings had told Metrolinx that vendors would balk at bidding on its new contracts. For one thing, the transition period was too short for them to take over for Accenture. This would risk Metrolinx not receiving enough viable bids from vendors other than Accenture to have a truly competitive tendering process.
Metrolinx had also made a point of saying it would try to hire multiple vendors by dividing the fare project into "procurement lots," including separating system integration, back office and devices.
This would have been a "radical change" in the procurement process, the agency contended. In at least one procurement document, Metrolinx said it expected to "replace parts of the services and systems currently run by Metrolinx's incumbent supplier (Accenture) with new contracts segmented into various capabilities and responsibilities."
But if Metrolinx indeed rehired Accenture for the most important contracts, which is likely, it indicates that the modular strategy did not work. Those major new contracts that Accenture is believed to have been chosen for recently are probably to supply the back office, system integration and perhaps others.
According to a 2021 RFI, the four lots making up the core of the new account-based system were: 1) the back office and credential and financial management, 2) purchase and installation of 5,000 replacement validators and hundreds more devices for paratransit and inspection for TTC to support open-loop card and NFC mobile payments and QR code-based transactions, 3) management of Presto device software, and 4) system integration.
That second lot is already completed and likely would have gone to Accenture earlier.
The other three lots mentioned in 2021 were management of the Presto website and app, managing the call center and a separate project manager position. It's not clear that Metrolinx stayed with the structure of those seven lots, but the recent contracts were definitely divided into lots.
Incumbents Locked in
Removing incumbent suppliers has always proved difficult for transit agencies, especially big system integrators that also provide other components of the fare system, including validators, back office and mobile and web channels.
Transport for London has also sought to expand the number of vendors–and perhaps further reduce the influence of incumbent supplier Cubic–for its "Project Proteus" fare-system contract now under procurement.
But Transport for London is believed to have been disappointed with the number or quality of proposals it received earlier this year is expected to hand the contract back to Cubic.
Sources did not reveal why Metrolinx purportedly chose to rehire Accenture.
© Mobility Payments and Forthwrite Media. Mobility Payments content is for individual use and cannot be copied or distributed without the express permission of the publisher.