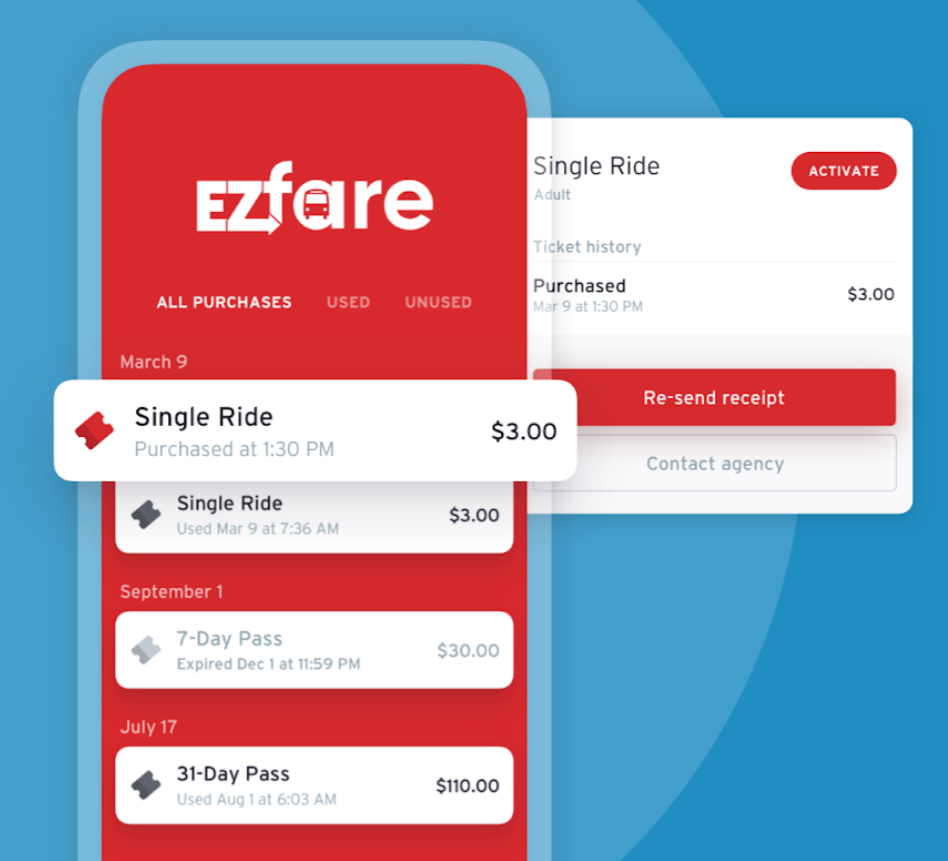 Article Highlights
Key Takeaway:
The NEORide group, which handles fare collection for more than a dozen agencies in the U.S. states of Ohio, Kentucky and Michigan says 55% of its mobile tickets are sold through the Transit app, which is the default mobile app for the group's largest agency, Metro of Cincinnati.
Key Data:
Mobile tickets sales for 500,000 trips purchased through the Transit app since late 2019 to the present compares with total ridership of 600,000 per month alone in 2020 for the largest NEORide agency, Metro in Cincinnati.
Organizations Mentioned:
• NEORide
• Transit
• Moovit
• Uber
• Masabi
(This premium article was originally published in April 2021. © Mobility Payments and Forthwrite Media.)
U.S.-based trip-planning app Transit announced it has enabled 500,000 rides from its app for a group of 13 small to mid-tier transit agencies based in the state of Ohio, though mobile ticketing still makes up a small percentage of total rides provided by the agencies.
Transit and the NEORide transit agency group said 55% of all mobile ticketing sales go through the Transit app. That's largely thanks to NEORide's largest transit agency, Southwest Ohio Regional Transit Authority of Cincinnati, or Metro, which has made Transit its default mobile app. NEORide began selling transit tickets through the Transit app in the fall of 2019.
Trip-planning apps such as Transit and Moovit have started incorporating payments and ticketing into their apps the past couple of years. These app providers seek to combine the payments-and-ticketing piece with the multimodal trip planning and real-time arrival information they already provide to offer what they consider to be full-fledged mobility-as-a-service, or MaaS, platforms. Moovit began to enable transit ticketing for the NEORide group in September 2020.
These trip-planning apps are incorporating software-as-a-service ticketing platforms, such as Justride from UK-based Masabi. Masabi is providing the payments and ticketing for the NEORide agency group. Customers can access the mobile transit ticketing through the Transit and Moovit apps and also the ride-hailing Uber app. Masabi also provides NEORide with a local white-label app, which NEORide calls EZfare. The tickets the agencies sell through the third-party apps also use the EZfare mobile-ticketing system.
Other SaaS ticketing providers are also enabling third-party trip-planners to sell public transit tickets. These include U.S.-based Cubic Transportation Systems, which in January introduced its Umo platform. Umo incorporates SaaS ticketing platform that Cubic had acquired from start-up Delerrok and which now has more than 30 agencies under contract. Cubic says it has enhanced the SaaS platform. Umo also includes trip-planning and real-time transit features from Moovit combined with Cubic's own technology. Cubic promotes a consumer-facing app, Umo, and says it also can offer transit agencies white-label apps.
U.S.-based Token Transit also offers a branded app for consumers, which around 100 small to mid-tier agencies plug into. Token Transit also has worked with trip-planning apps, including Google Maps. Google this spring is launching ticketing and fare payments, with the purchases initiated in Maps and completed in Google Pay. Unlike Moovit and Transit, Google is not seeking to become a MaaS platform provider.
Ticketing in Third-Party Apps Still Makes up Small Share
Transit, NEORide, along with Masabi, announced the 500,000-trip milestone in recent days, noting that "the partnership with Transit has helped to achieve this goal by providing a single location where passengers can plan a trip in real time and also purchase their transit fare," Katherine Conrad, director of client services for NEORide, said in a statement. A press release states that of total mobile-ticketing sales for NEORide, 60% comes from "MaaS apps," which would mean the Transit, Moovit and Uber apps combined. Transit says it accounts for 55% of the mobile-ticket sales, which would mean that Moovit and Uber together make up 5%. The Uber ride-hailing app, which has a separate trip-planning feature, started selling tickets for NEORide transit agencies last July.
But mobile ticketing in general still makes up a small percentage of total rides for the NEORide agencies, which still accept cash for many or most of their tickets. The announcement of the mobile tickets for 500,000 trips sold through Transit since late 2019 to the present compares with total ridership of 600,000 per month alone in 2020 for the largest NEORide agency, Metro in Cincinnati. Metro had nearly double that ridership in 2019, before the pandemic.
Conrad told Mobility Payments' sister publication NFC Times that the more than dozen transit agencies that madeup the NEORide consortium together were selling 70,000 to 80,000 mobile tickets per month in the few months leading up to the pandemic. Even during that time, around 60% of mobile tickets were sold through the Transit app, or around 50,000 per month. Those tickets being sold through Transit accounted for less than 5% of total rides provided by the NEORide agencies. Customers pay for most of the rest of the rides by cash.
Gina Douthat, deputy general manager for Transit Authority of Northern Kentucky, or TANK, another of the NEORide agencies, roughly estimated to NFC Times that mobile ticketing, at present, makes up less than 10% of total monthly rides for the bus agency. TANK delivered a total of around 3 million rides in 2019 and 1.6 million in 2020. She confirmed that most customers still pay cash. TANK, like Cincinnati Metro, promotes the Transit app for mobile ticketing, not the local mobile app.
Agency Sells Most Tickets from Local App
Meanwhile, the Regional Transportation District of Denver, or RTD, still sells the vast majority of its mobile tickets through its own local app, despite adding third-party apps Uber and Transit in 2019 and Lyft in 2020, as NFC Times reported.
RTD Denver, in fact, was the first transit agency globally to sell its tickets through the Uber app, starting in the spring of 2019. It added the Transit app in the fall of 2019, then Lyft in the fall of 2020.
But after two years working with third-party apps, RTD customers still used the agency's own white-label app, launched in the fall of 2017, for more than 95% of mobile-ticket sales for the year ending February 2021. The other three apps, Uber, Transit and Lyft, made up the rest.
RTD notes that, overall, mobile ticketing has greatly exceeded expectations and accounts for 13% of total ridership. The agency adds that it will continue to offer customers various options to pay for their rides. Masabi provides the SaaS ticketing for all four apps. All four require users to validate their tickets by showing them to bus drivers or other agency staff.
But both NEORide and RTD Denver are installing validators on buses that will enable them to also accept closed-loop card-based payments with the same SaaS ticketing platform and, later, open-loop EMV cards. Besides enabling users to tap cards to pay, the validators will let users scan QR codes for mobile tickets instead of requiring visual inspection.
© Mobility Payments and Forthwrite Media. Mobility Payments content is for individual use and cannot be copied or distributed without the express permission of the publisher.