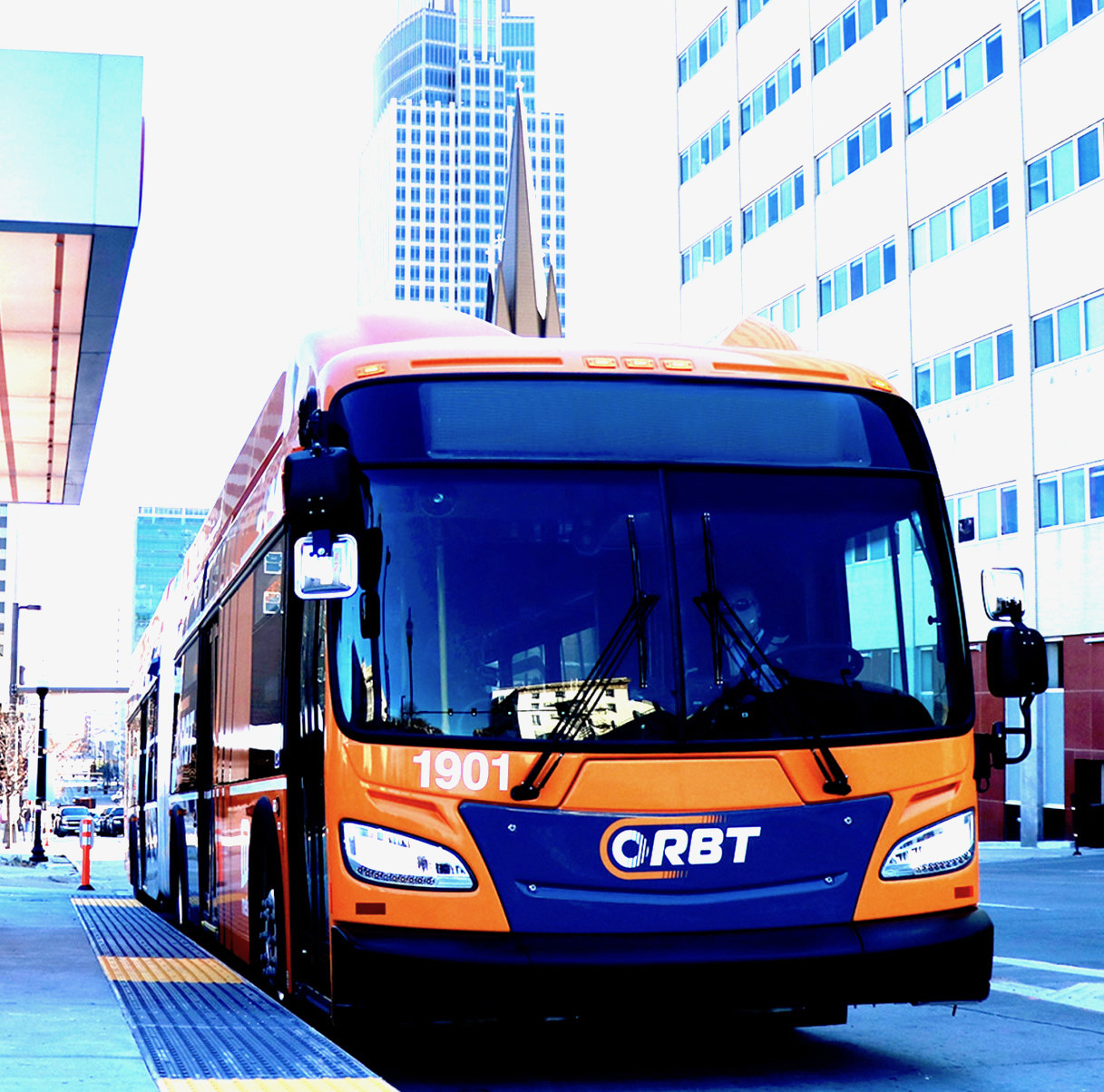 Article Highlights
Key Takeaway:
With its new platform play, Umo, Cubic Transportation Systems–known for large bespoke fare-collection systems for transit authorities in major cities–seeks to stay competitive in an evolving market. That includes promoting a SaaS ticketing platform targeting small to mid-tier agencies.
Key Data:
Cubic had found itself losing potential business for small to mid-tier agencies to such SaaS ticketing providers as UK-based Masabi and U.S.-based Token Transit, each of which has enabled more than 100 transit agencies—most in North America, but including some in Europe and beyond for Masabi.
(This premium article was originally published in May 2021. © Mobility Payments and Forthwrite Media.)
U.S.-based Cubic Transportation Systems has announced contracts with two more small U.S. transit agencies to move to Cubic's Umo ticketing platform, as the large automated fare-collection system vendor seeks to broaden its market reach.
Umo is Cubic's new platform play, which it launched in January 2021. It's part of Cubic's effort to stay competitive in an evolving market, including offering a software-as-a-service ticketing platform in smaller markets. Cubic says other parts of the Umo platform port apply to transit agencies of all sizes, including trip-planning, rewards, open-loop payments and mobility as a service.
Cubic is known for building large bespoke fare-collection systems for transit authorities in such major cities, as London, New York, Chicago and Sydney. With Umo, the company has launched its first consumer-facing app, though it says it can provide transit agencies with white-label apps for those that want to promote their own brands.
New Platform Play
"The key difference of the Umo business compared to the conventional Cubic business is that it's (Umo) a platform-based business, where I build one platform and multiple agencies connect to that platform and consume it in an as-a-service business model," Mick Spiers, GM for Cubic's Umo business, told Mobility Payments. "Whereas, Cubic's traditional business has been, you build a ticketing system for New York, you build one for London, and you build one for San Francisco, you build one for Brisbane, you build one for Sydney–and there are core products that get repeated from city to city, but the ticketing system is New York's, no one else's; the Ventra system is Chicago's and no one else's."
The two new small bus operators that Cubic announced in May would adopt Umo, Rogue Valley Transportation District in Oregon and Metro in Omaha, NE, have been using the TouchPass SaaS ticketing platform or had planned to do so. Cubic acquired TouchPass when it bought U.S. start-up Delerrok for $43 million more than a year ago. Cubic said in January that SaaS ticketing would be the first Umo service to roll out, becoming available in 15 markets across the U.S. in the following weeks. That included Shreveport, LA; Skagit County, WA; and Victor Valley, CA. All have been using TouchPass, which their customers can continue to use for a certain period. Cubic calls the SaaS ticketing piece, Umo Pass.
All told, Cubic has a little more than 30 transit agencies using TouchPass and have moved or are moving to Umo, including agencies serving Raleigh, NC; Billings, MT; and Ventura County, CA; which Cubic signed up more recently. Umo Pass, like TouchPass, enables the agencies to launch mobile ticketing with bar or QR codes, as well as reloadable contactless cards.
With Umo, Rogue Valley, among other agencies, enables customers to move off daily or monthly transit passes. Instead, customers can receive fare-capping from reloadable accounts. The customers can top up their accounts with credit and debit cards or with cash at certain cash points. Cubic said it has revamped the TouchPass user-interface and added other features. The agency, which serves Medford, Oregon, and surrounding towns, has about 30 buses. It had been using TouchPass the longest of any client, at five years. Cubic this week announced that the agency had renewed the contract and would move to Umo.
The Umo service in Omaha, NE, which includes the surrounding area, including Council Bluffs, Iowa, across the state line, will be available starting this summer. Customers will be able to use scannable mobile tickets in addition to contactless reloadable cards, with validators on around 170 buses in the Omaha Metro fleet. That includes the Omaha Rapid Bus Transit, or ORBT line, which the agency introduced last year. Delerrok had signed up the Omaha Metro, but the project has been delayed, likely because of the pandemic.
With the Covid-19 pandemic causing demand to soar for contactless and mobile ticketing, interest in SaaS ticketing platforms has been increasing substantially, especially among small agencies. With SaaS ticketing, the agencies that had only been using paper ticketing and cash fares, can begin offering electronic ticketing with low start-up costs and fast time to market. The agencies pay a small commission on each transaction in exchange for plugging into the SaaS platforms. For Cubic, that is a flat fee per transaction ranging from 10 cents for low volumes to 3 cents for high volumes. The fees are unchanged from TouchPass.
Seeking to Remain Competitive
Cubic had found itself losing potential business for small to mid-tier agencies to such SaaS ticketing providers as UK-based Masabi and U.S.-based Token Transit, each of which has enabled more than 100 transit agencies—most in North America, but including some in Europe and beyond for Masabi.
The new Umo app includes a multimodal trip-planning feature provided by Moovit, which has a partnership with Cubic. While trip-planning comes as a default in the Umo app, it's not clear that all the agencies using SaaS ticketing in the app are also using trip planning, at least not yet.
Cubic is offering the trip-planning feature to all its clients, and a very large transit agency for which Cubic is developing a bespoke fare-collection system plans to launch trip-planning in a Cubic-developed app.
Cubic divides the Umo platform suite into six offers, which agencies can deploy separately or combine. Besides SaaS ticketing and the trip-planner, other Umo segments are fleet management with real-time arrival information, rewards, open-loop payments and a MaaS offer.
At least 16 agencies and perhaps several more will get open-loop payments under what Cubic calls its Umo Pay offer by the end of 2021, said Spiers. He said Cubic has simplified the connection between the back office and payments gateway that would result in lower costs and faster time to market for agencies to launch open loop, but he declined to elaborate. Spiers said the advantages would include quicker certification and recertification of the payments system, not cheaper validators or readers, though he added that Cubic is working on another project for that.
Umo IQ repurposes Cubic's NextBus product. The offer will deliver real-time arrival information to riders' phones and includes new digital displays at bus stops and railway stations. The LED displays could also feature the real-time arrival alerts, in addition to weather information, a news ticker, sports results and service announcements. Like Umo Pass, which has begun moving existing TouchPass agencies to the new platform, IQ transitions 100 cities on Cubic's NextBus system to the Umo app.
And under the plan, the Umo app would eventually connect public and private mobility providers with payments and ticketing along with multimodal trip planning in a mobility-as-a-service platform.
© Mobility Payments and Forthwrite Media. Mobility Payments content is for individual use and cannot be copied or distributed without the express permission of the publisher.