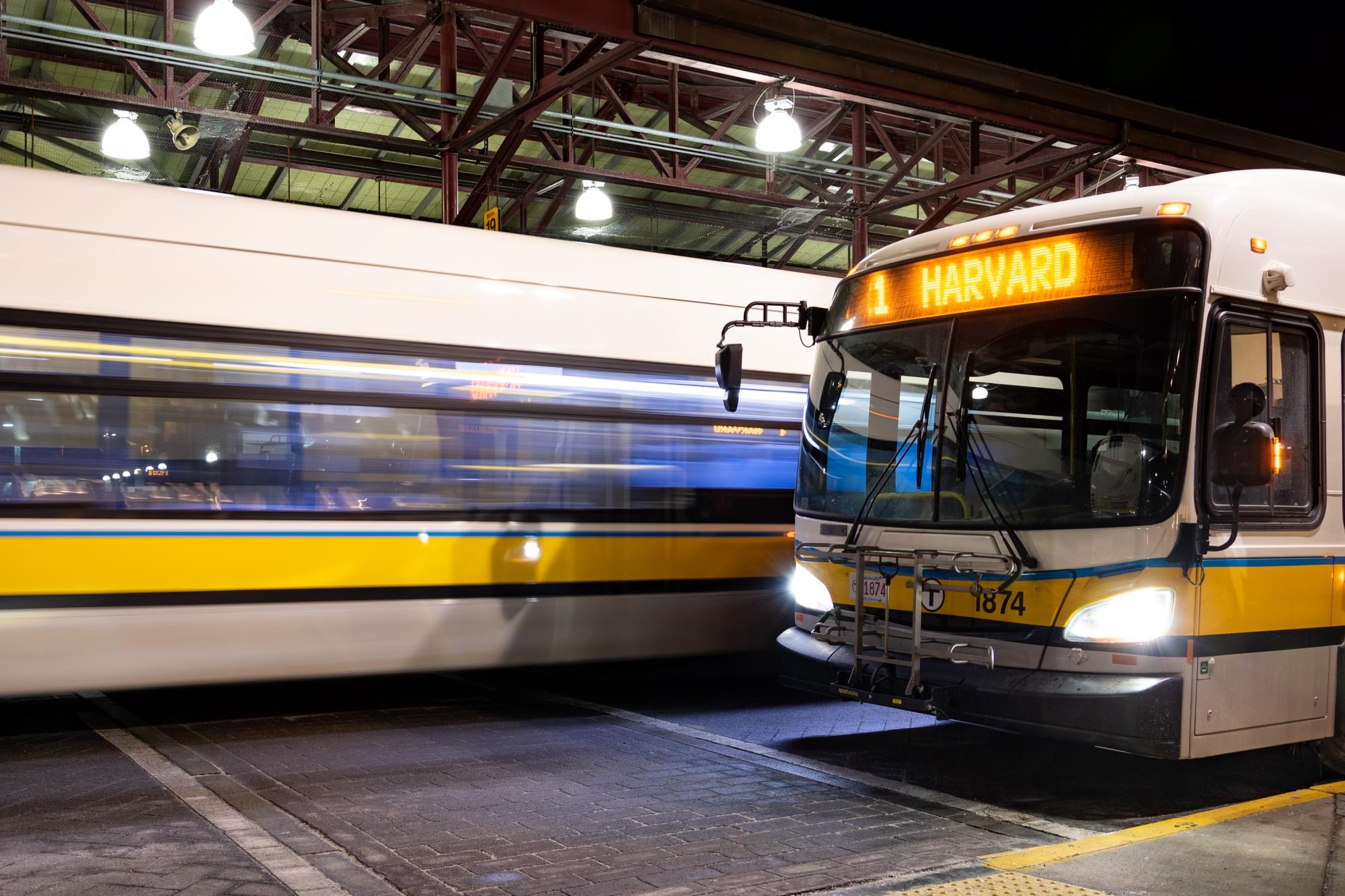 Article Highlights
Key Takeaway:
Mobility-as-a-service app providers or those seeking to build MaaS platforms have been providing wary travelers with information about crowdedness of transit vehicles, bus stops and stations. They have also provided information platforms for demand-responsive transport.
Key Data:
Andy Shaw, senior product manager in the payments team at Transport for London: "Even at one meter social distancing, that restricts you to around 20% to 21% on the Tube (subway). I just have 30% on buses, so trying to find that balance is really key."
While use of public transit is returning, it could take years before ridership returns to pre-Covid levels, if it ever does. Many customers have changed their lifestyles and won't come back. But others who might return remain anxious about boarding buses or trains in a post-pandemic world.
This has given mobility-as-a-service app providers or those trying to become full-fledged MaaS platforms an opportunity to use their large databases of aggregated transit data to help wary customers avoid crowded buses, trains, stops or stations.
One of them is Moovit, which bills itself as the world's largest urban mobility app. Moovit rolled out its crowdedness-monitoring feature to all 3,400 cities its app is available in globally, following a test at more than 70 agencies it launched in February. The feature enables app users to rate the level of crowdedness at stations and on board buses and trains.
In June, Moovit expanded the service to allow users to view and report crowdedness levels at stations and on bus lines. "This information is seen, validated or updated by other nearby (Moovit) users within a 10 minute time window to ensure the data is precise, and helps people feel safer riding public transportation."
Moovit's Yovav Meydad, chief growth and marketing officer, told Mobility Payments earlier that the company had been hearing lots of demand from transit agencies that want to offer their customers more information on the latest scheduling changes or route detours, as well as crowdedness.
"As social distancing has become a big topic, suddenly users wanted to know that they're not going to arrive at crowded bus stops or go onto crowded bus lines, so the ability to report crowdedness via the Moovit app is very relevant these days," he said, adding that users are also looking for real-time arrivals so that they are "waiting the least amount of time at the bus stop, and they just don't want to be standing among a group of people."
Moovit, which was acquired in 2020 by Intel to advance the latter's MaaS strategy, is also having a lot of discussions with agencies that want apps to provide on-demand transit service. With the latter, users can reserve seats and plan trips on on-demand transit vehicles. It also enables transit operators and authorities to make use of their vehicles that have been idled because of the pandemic.
When Prediction is Close Enough
Another trip-planning app, Transit, said as Covid cases were growing in the U.S. in the fall of 2020, that it had more than 30 agencies using its "predictive crowdedness" feature, including those in such large agencies as MBTA in Boston and Metro in Los Angeles, as well as smaller agencies in Ohio. It's not only in the U.S., with agencies in such countries as Australia also using the feature. Metro, which replaced its own mobile app with Transit in May 2020, introduced the crowdedness information feature in the following August. That feature is also expanding for Transit.
App users in participating cities usually can get information on whether the bus they are waiting for is "not crowded" has "some crowding" or is "crowded." That reportedly corresponds to crowdedness levels of 0 to 33% seating capacity as not crowded, 34% to 85% as some crowding and 85% and above as crowded. The information can be provided elsewhere, as well. For example, in Boston, in addition to crowdedness information being provided in the Transit app, it's also available on the MBTA website and on digital signs at bus stops.
The crowding levels are not provided in real-time. A number of agencies collect the data using automated passenger counters, such as those using laser beams, to record customers as they enter a bus. With this data over a period of time, Transit said it could predict ridership trends, including the number of riders on a particular bus at a particular time and bus stop. Transit says its predictions proved accurate nearly 90% of the time, according to early tests.
Transit, which like Moovit, provides trip-planning, real-time arrival and booking and payments from a small but growing number of agencies. Moovit makes much of what it says is its network of more than 700,000 "Mooviters" that provide crowdsourced information that it says makes the real-time information–and now crowdedness-observations–in its app more accurate. But Transit also claims to have a network of people self-reporting information, which it calls its "GO" riders.
And since crowdedness information from agencies isn't always available, either from lasers, camera or ticketing, Transit said last fall it was adding crowdedness monitoring to its crowdsourcing feature. This would supplement the data it receives from the agencies themselves–although the information on crowdedness from users is subjective.
Crowdsourcing Crowdedness
Among agencies using the real-time crowdedness information with the Transit app is the Regional Transportation Commission (RTC) of Southern Nevada, which it introduced the feature in January 2021.
The app mainly uses counts from RTC, showing crowdedness on buses based on on-board Covid capacity restrictions. There are three crowdedness levels, advising customers they would find "many seats," "some seats" and "very limited seats."
Transit said it supplements the RTC data with the GO crowdsourcing data, to show how crowded the riders "feel" the bus is.
Of course, customers of the agency, like those of many other agencies opening their vehicles to full capacity of late, still must follow mask and social distancing rules or guidelines.
Crowdedness information is becoming commonplace and, therefore, a must-have for agencies, provided either by third-party apps or by the agency's own app.
For example, Andy Shaw, senior product manager in the payments team at Transport for London, said the authority's journey-planning application has increased substantially in popularity. Customers want more real-time arrival information for their rides. They also want to know when stations are busiest and when they are quieter so they can choose the time that suits them, he said.
"To build that trust and that confidence to get back on the transit network, I think that's gonna be crucial as we go forward," said Shaw.
Transport for London recently updated its TfL Go app to add up-to-date information on how crowded London Underground station are throughout the day.
For those customers who want to make sure there is adequate space for social distancing on buses and trains, it will require vehicles with little crowding. That might be mandated by the government.
"Even at one meter social distancing, that restricts you to around 20% to 21% on the Tube (subway)," Shaw said. "I just have 30% on buses, so trying to find that balance is really key."
Encouraging Social Distancing
Demand responsive transport, or DRT, also allows agencies to control the number of persons allowed on board buses to meet social distancing mandates. And it's a way that transit agencies have made use of their vehicles that have been idled by the pandemic.
"You can define the maximum capacity of the vehicle," said Moovit's Meydad. "You can define that it's going to be 10 persons or 20 persons. And once the vehicle gets populated because people prebooked for seats, you can actually prevent others from booking."
Moovit introduced the prebooking feature in its app in Florence, Italy, working with transit authority there. Customers prebook their seats and get a QR code, which is a boarding "certificate" that customers present upon entering the bus and confirmed by visual inspection by the drivers. If they try to prebook a seat that is already out of capacity, the system will refuse the booking.
Moovit has introduced something similar in its home base of Israel with Israeli Railways, with a voucher appearing in the Moovit app for customers who prebook, allowing them to enter the train station.
While riders need to buy tickets separately with these services, the prebooking could be combined with ticketing, said Meydad.
"We see this as something that probably will remain relevant in the future," he said. "And it also gives the transit agencies the ability to be very flexible in the number of passengers that are allowed. Sometimes the law gets changed. Sometimes you're allowed 20 passengers in a specific train car, sometimes it's 50. So you can configure it as an operator and it immediately gets updated."
Slow Dance Toward Normal'
Sampo Hietanen, CEO of Finland-based MaaS Global, whose pioneering Whim app offers subscription, as well as pay-as-you-go, MaaS options, said some months ago that he's confident that public transit will come back.
But that won't necessarily be because such measures as social distancing or that touch-free ticketing will encourage wary riders to return, he said. Usage will return simply because people still want to live in big cities, where mass transit is one of the few viable means of transport for the main portion of their journeys.
But Hietanen, speaking to Mobility Payments' sister publication NFC Times last year, just after the height of the daily pandemic case counts and deaths had hit Finland, noted that use of public transit was down and bike and other micromobility subscriptions were up–enough to cover the lost public transit subscriptions.
Hietanen added, however, that after offering half price public transit-based subscriptions, the start-up received more commitments from customers to sign up for mobility plans than it had earlier lost to the pandemic.
Of course, it was still too early to tell just when public transit would fully come back, but Hietanen's early take on the aftermath of the pandemic was that customers would want a mix of multimodal options in MaaS Global's subscription plans.
"What I think for sure is that people have gotten more familiar with all modes of transportation–that it isn't just my own car or bus or train. Now it's the micromobilities, the bike share, all kinds of new methods, and even walking," he said, adding:
"I'm a big believer that this is how it is going to end up. How long the, let's say this slow dance towards normal, is going to be, is hard to predict."
© Mobility Payments and Forthwrite Media. Mobility Payments content is for individual use and cannot be copied or distributed without the express permission of the publisher.