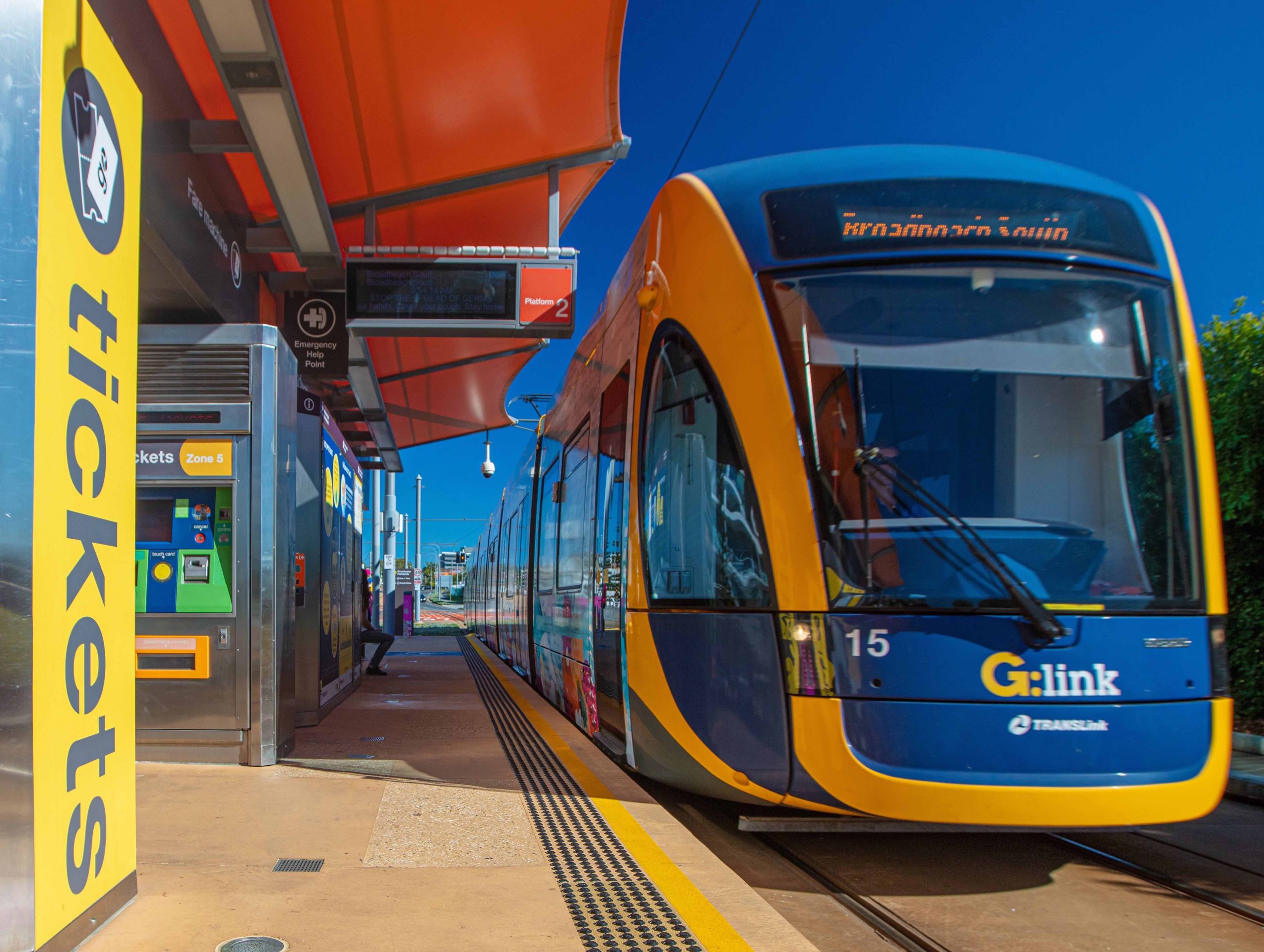 Article Highlights
Key Takeaway:
The AU$371.1 million (US$278.7 million) Smart Ticketing project will enable TransLink to calculate fares in the back office, not on the card and terminal, giving the agency more flexibility to introduce a range of payments types or "tokens" for customers to use. That will include contactless EMV credit and debit cards, smartphones and wearables and TransLink's existing closed-loop payments service, the go card, which is being expanded.
Key Data:
Transit agencies have deployed account- based ticketing or are in the process of doing so in such major cities as Chicago, New York, Boston, Vancouver, Portland, OR, and Dallas in North America; Prague and Amsterdam in Europe and Singapore in Asia.
Organizations Mentioned:
• Dept. Trnsprt & Main Roads
• Transport for NSW
• Cubic
• Dallas Area Rapid Transit
A new account-based ticketing system under development for Brisbane and the Australian state of Queensland represents one of the latest rollouts of account-based ticketing, a technology expected to eventually replace most card-centric fare collection systems globally.
Plans call for the Queensland project to be fully rolled out by the end of 2022, despite the challenges of working through the Covid-19 pandemic, according to transit agency TransLink.
The AU$371.1 million (US$278.7 million) Smart Ticketing project will enable TransLink to calculate fares in the back office, not on the card and terminal, giving the agency more flexibility to introduce a range of payments types or "tokens" for customers to use. That will include contactless EMV credit and debit cards, smartphones and wearables and TransLink's existing closed-loop payments service, the go card, which is being expanded.
The tokens could even include driver's licenses and student IDs, Martin Bradshaw, who heads the project as general manager for passenger transport strategy and technology for the TransLink division of Queensland's Department of Transport and Main Roads, told Mobility Payments and its sister publication NFC Times, through a spokesman. The state has already added contactless chips to its driver's licenses.
"This flexibility also extends to the delivery of new products, which can be built and applied to customers' accounts, opening the way to expansion to additional mobility providers," said Bradshaw through the spokesman, speaking in recent months. This means that the planned Smart Ticketing system could one day enable payments for such third-party mobility providers as bike and scooter rental agencies and car-share companies as part of a mobility-as-a-service platform. Customers will also be able to continue to use paper tickets to pay for public transit.
U.S.-based Cubic Transportation Systems is building the new fare system. Cubic had implemented the go card, which launched in 2008, and the automated-fare collection company continues to operate and maintain the card-based system. The card now serves Southeast Queensland, the most populous region of the state and home to its largest city, Brisbane. The contract for the new Smart Ticketing system also includes operations and maintenance by Cubic.
Replacement Cycle Key
The go card infrastructure needed to be replaced, which is probably one of the main reasons the Department of Transport and Main Roads went for an account-based ticketing system with full replacement of more than 14,000 card readers on board buses and at train and ferry gates.
By comparison, the upgrade by Transport for New South Wales of the fare-collection system serving Australia's largest city, Sydney, and the surrounding region to accept contactless EMV credit and debit cards and NFC devices is not a full account-based system. Instead, it's a hybrid system, which, in effect, bolted certified contactless EMV readers onto the existing closed-loop Opal card infrastructure.
The authority has introduced an account-based "Opal Connect" service to enable payments with registered Opal or bank cards in an app, which can be used to pay for on-demand rides and soon other multimodal transit. But it would need to replace its terminals to have a full account-based ticketing system.
Opal, which only began rolling out around eight years ago, has some years to go before the replacement cycle for its terminal infrastructure comes due. Transport for London's high-profile contactless open-loop payments service also forms part of a hybrid system. That system won't go to full account-based ticketing until 2025.
Meanwhile, despite the success of open-loop payments in both Sydney and London, neither authority has plans to phase out their popular closed-loop cards. Transport for New South Wales, in fact, in December launched a trial of a digital Opal card to be used for fare payments with NFC payments services Apple Pay and Samsung Pay. It has another trial planned enabling 10,000 Opal card users to pay for rides with Uber, bike share and other transit modes, with discounts if they also use public transit within the hour.
Contactless EMV payments of fares have proved especially popular in the UK, with Transport for London reporting that contactless overtook its closed-loop Oyster card for pay-as-you-go transactions in mid-2018, only four years after the authority rolled out contactless across its entire transport network. This year, with the pandemic and passenger fears of touching surfaces, use of contactless accounts for up to half of all journeys, including season tickets, according to Transport for London.
TransLink's Bradshaw, in his comments to Mobility Payments, said he expects that "over the longer term" a majority of TransLink customers will adopt EMV contactless payments, either with contactless credit and debit cards or with these credentials stored on NFC smartphones and wearables. He cited the ease of use of open-loop payments. Contactless EMV payments are already used for more than 90% of Visa-branded card payments in stores and other retail outlets in Australia.
But Bradshaw is emphasizing that TransLink customers will be able to continue to use the closed-loop go card or paper tickets in the new system, if they choose. And with account-based ticketing, the go card will be easier for customers to manage, either on the web or with a planned mobile app. That includes topping up their card accounts and linking accounts among family members. The Smart Ticketing system will also expand acceptance of the go card beyond Southeast Queensland.
The go card will, in effect, become just another token that customers can use to access the system to pay their fares, all calculated on the back end. This will also ease management of fare policy by transit officials, since changes of the policies, issuing of refunds, etc., can be made in the back office.
"Under traditional card-based systems, fare changes can take up to six weeks to be tested and implemented for all device types across the network," noted Bradshaw.
'Innovation We Haven't Dreamt of'
On the other hand, with account-based systems, it might only take hours to process a refund or make other fare changes, said Australia-based automated fare-collection system expert Greg Ellis. With a card-based system, the agency has to load these changes onto all card-accepting terminals and vending machines–large agencies have thousands of these devices in the field. If it's a refund, for example, all those terminals could be waiting for a relatively few cards, or even just one card, to be tapped for the refund.
"That can be a very large amount of storage for every device waiting for that card to turn up," said Ellis. While terminals and readers in an account-based fare system do need to store blacklists or whitelists to, for example, stop a fraudulent card from being used, these lists require much less memory.
Ellis, speaking at a transport ticketing conference, organized by Asia-based business association APSCA, said that while card-based fare-collection systems, which arrived on the scene around 25 years ago, have served their purpose, especially when networks were slow and unreliable, the fare-collection industry is now "on the threshold of a major step change." Transit agencies now routinely tender account-based systems because of the flexibility they offer, including the ability to incorporate payments methods for third-party mobility providers.
"It (account-based ticketing) really provides the basis for innovation we really haven't even dreamt of up to now," Ellis said. "We've always wanted to provide flexibility to our customers. Account based allows us to do that. Card based is much more difficult."
Offering More Discounts
Without having to rely on validators to load value onto cards, transit agencies can expand their use of online loads, said Lukas Hrdina of Prague Integrated Transport, speaking at a recent Intelligent Transport conference. That improves customer service. "The increased mobility of the tickets and the online nature allowed us to increase our sales channels," he said. "Previously, they could buy it in an online shop but they had to go to a validator and load it there. So this wasn't too comfortable for them."
Agencies also can more readily expand the fare discounts they offer, such as senior and student concessions and fare capping and loyalty programs, said Peter Schonewille, global solution lead for transit at UL Identity Management and Security, speaking at the same conference. Besides basing capping on the number of trips or the total amount of fares a customer accumulates in a given day, week or month, agencies also can use the total number of miles or kilometers the customer has traveled. "Of course, this is possible in a card-centric system, as well, but account-based systems make it much easier."
In addition, the ABT technology enables transit agencies to handle payments from third-party mobility providers, such as bike or scooter rental firms, even if they are privately held, using APIs.
And while open-loop payments can help agencies bridge multiple transport modes to offer payments, it is not the only "token" that can be accepted as part of an account-based ticketing system. EMV payments are not necessarily account-based from the transit agency's perspective, since credit or debit card-paying customers are often anonymous to the agency.
"We do think the benefit is that software-based and central give us the ability to handle multiple modes in multiple forms of payment," said David Leininger, interim president and CEO of the Dallas Area Rapid Transit in the U.S., which is going to account-based ticketing with open-loop and other forms of payments. "EMV is one expression of the way you pay. But really, from a transit agency standpoint, ABT is much broader than that."
Global Rollouts of ABT
Transit agencies have deployed account- based ticketing or are in the process of doing so in such major cities as Chicago, New York, Boston, Vancouver, Portland, OR, and Dallas in North America; Prague and Amsterdam in Europe; and Singapore in Asia. Some smaller agencies have been plugging into software-as-a-service platforms, which can offer a form of account-based ticketing and various forms of payments, but the agencies must cede control to the platform provider and can't have truly customized features. Also, the platforms haven't been quite ready to offer open-loop payments.
The rollouts of the large fare-collection systems supporting ABT do not always progress smoothly, however. In Chicago, the Ventra account-based ticketing system was beset by problems after it launched in 2013. It had been rolled out on an accelerated schedule and all at one time, completely replacing the low-end closed-loop Chicago Card. The problems weren't necessarily caused by the back office. The ABT-based OMNY system in New York, which began rolling out in May 2019, has gone more smoothly, after taking a phased approach. Cubic implemented both projects.
And in Boston, the Massachusetts Bay Transportation Authority in June 2020 finalized a "reset" of its overhaul for its fare-collection system by agreeing to increase its vendor contract with Cubic by nearly 30% to just over US$935 million
and to add two more years to the rollout schedule–all in hopes of getting the project back on track.
TransLink Plans Phased Rollout
In Australia, TransLink's Smart Ticketing project is introducing the new system to the nearly 40 transit operators it oversees, including 17 regional bus operators outside Southeast Queensland.
TransLink launched a trial of the system in April 2020 on the G:link tram network serving the Gold Coast area south of Brisbane. The trial initially tested use of the go card on new terminals before expanding to EMV cards and devices in December 2020. From then until early March, TransLink said riders on the relatively lightly traveled tram network tapped their EMV cards and NFC-enabled phones and wearables for 60,000 trips. The agency plans to progressively roll out the Smart Ticketing system by transport mode across Southeast Queensland and 18 regional population centers by 2022. Officials say they are using a phased approach to make sure the system works well before moving to the next phase.
© Mobility Payments and Forthwrite Media. Mobility Payments content is for individual use and cannot be copied or distributed without the express permission of the publisher.