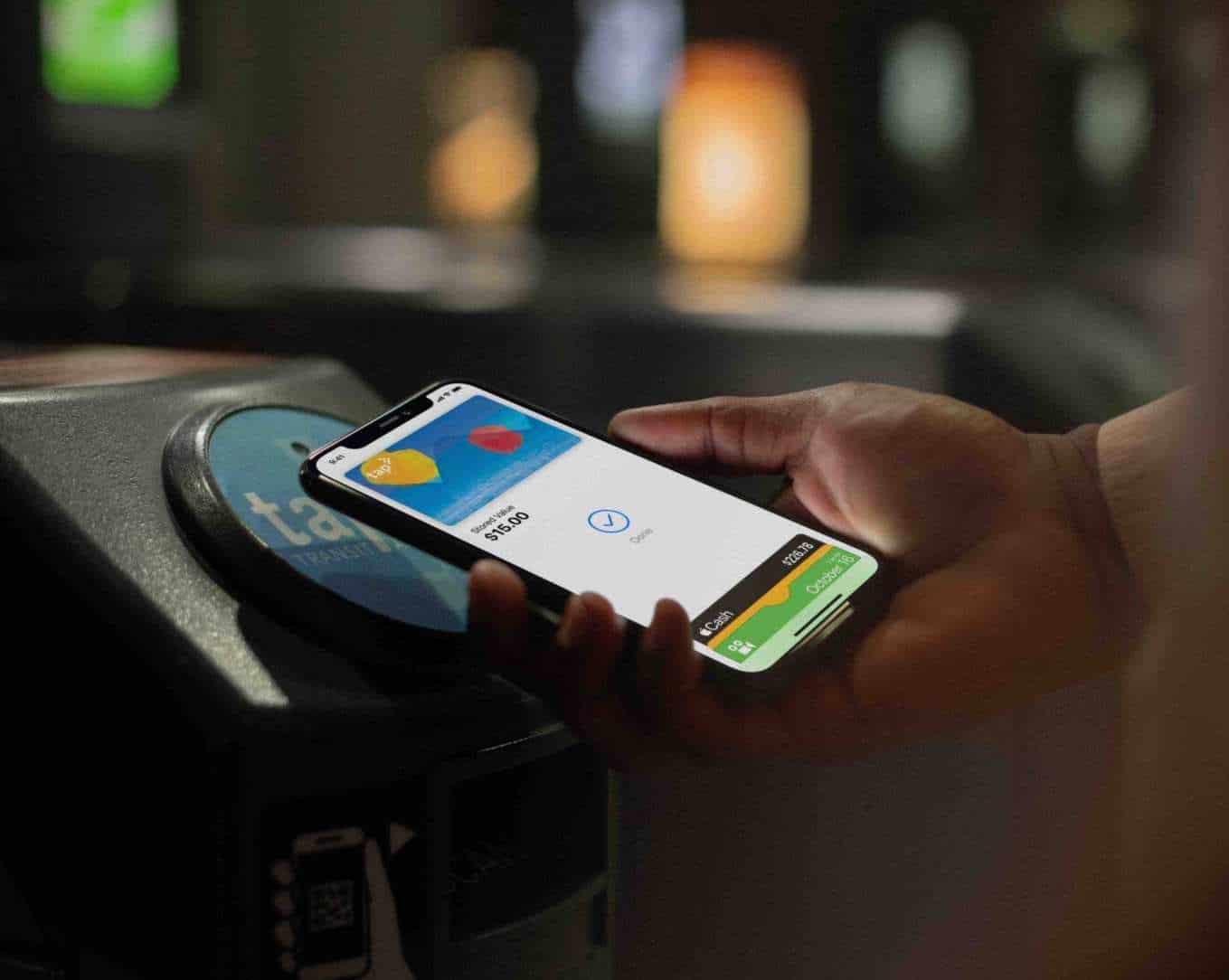 Article Highlights
Key Takeaway:
Metro of Los Angeles, one of the largest transit agencies in the U.S., is taking a hybrid approach to its fare-collection system. That is unlike other major transit agencies in the U.S., which have spent hundreds of millions of dollars replacing or upgrading their systems. Metro's "TAPforce" uses a customized CRM working with SaaS provider Salesforce that is integrated with the agency's legacy closed-loop TAP card. The approach saves a lot of money, among other benefits, but some question whether it will adequately prepare Metro for the future.
Key Data:
Most of the other large transit agencies in the U.S., like in New York, Boston, San Francisco and Chicago, have spent or are spending hundreds of millions of dollars for bespoke account-based ticketing systems.
Unlike other major transit agencies in the U.S., which have spent hundreds of millions of dollars replacing or upgrading their fare-collection systems, the Los Angeles County Metropolitan Transportation Authority has taken a different approach.
The agency, known as Metro, believes it can avoid this type of large expenditure with a cloud-based customer relationship management system from SaaS vendor Salesforce that is customized and integrated with the agency's legacy closed-loop smart card program TAP. Besides Salesforce, Metro worked with large automated fare-collection systems integrator Cubic Transportation Systems, which developed and maintains its TAP system, as well as technology supplier Publicis Sapient.
The resulting hybrid system, which Metro calls "TAPforce," enables customers to top up their cloud-based TAP accounts with a variety of funding sources, including cash. Metro and its suppliers have linked the system to its TAP app and have prepared the agency to connect to a range of public and private mobility providers, including ride-hailing companies and scooter and bike rental providers.
Metro, however, is behind schedule on enabling customers to use their TAP wallets to pay for various mobility services with TAPforce, which launched in late 2018. And the agency faces other challenges, such as whether to support open-loop payments, which at least some of the 25 mostly small transit agencies that also use its TAP card are asking for.
Moreover, while Metro has made incremental upgrades to the thousands of TAP card terminals–which serve nearly 100 rail stations and almost 4,000 buses–at least some experts believe the agency will face a major replacement or upgrade to its large TAP infrastructure down the road. And so there is a question whether Metro's hybrid approach truly prepares the agency for the future like the big, expensive upgrades its counterparts have been making. Update: For example, an analysis commissioned by the California Integrated Travel Project estimated it will cost Metro more than $30 million to implement open-loop payments for TAP, compared with only $8 million for San Francisco's Metropolitan Transportation Commission to activate open-loop payments for its Clipper card program, which is undergoing a major revamp. End update.
That is one among many questions that Mobility Payments posed in a one-on-one interview with Robin O'Hara, an executive officer in Metro's TAP program and chief evangelist for TAPforce and the hybrid concept.
Mobility Payments: Most of the other large transit agencies in the U.S., like New York, Boston, San Francisco and Chicago, have spent or are spending hundreds of millions of dollars on bespoke account-based ticketing systems. Boston, in fact, is paying nearly a billion dollars, which includes 10 years of operation. Metro has taken a different route. Why?
O'Hara: We decided early on that there was no way that we were going to go to our board and ask for half a billion dollars or, really, for our size of system, probably over a billion dollars to build a new system.
I'm not really knocking my sister transit systems because they really didn't have any choice. They had to upgrade, and they didn't have what we had by luck or by intelligence. Ten years ago, we chose a chip-based smart card. And so the ability for us to leverage that was already there.
MP: New York and Chicago were replacing magstripe cards, but Boston and San Francisco already had contactless closed-loop (chip) cards. In Boston, they added 30% to the project cost and two years to the rollout schedule. Was that one factor in your decision to go another route? Did you worry that even if you had a (firm) contract with an automated fare collection system vendor, there would be change orders or time added to the rollout schedule down the road?
O'Hara: So that's a complicated question, and I don't mean to try to avoid it. And I certainly don't mean to make it sound like they made wrong decisions. But I think what we decided to do differently than what they decided to do is we actually worked with Cubic to sort of diversify. They knew that we weren't going to buy everything from them. And that's some of the things that we do differently from San Francisco, at least. San Francisco pretty much farms everything out to Cubic. All of their CRM. And so it becomes more difficult to diversify when you have everything with one vendor. For us, we do a lot of our testing in house. We do a lot of our development in house.
And we told to Cubic early on, you know, we pay a lot of money to them for our equipment and for maintenance on our system, and they do a great job. But it's expensive. And so we just said, we're going out to a different cloud-based system. We're going to look for something else other than a Cubic customer relationship management system. They had the choice of saying, "well, no, we're not going to integrate with you," and they opted to work with us.
MP: But are you prepared for the future with TAPforce? Aren't you going to have to replace your infrastructure of card readers in coming years? As you said, it's 10- to 12-years old.
O'Hara: We did a small upgrade on our card readers to be ready for mobile, so we've kind of done it incrementally along the way. I see open payment maybe on the horizon for us and the ability to integrate with other systems in the state (of California) in the future.
But our Salesforce system is ready for that. We serve 11 million people in Los Angeles County and 26 (transit) systems. There's a large amount of equipment that goes along with that. But if you're doing it incrementally along the way and with an eye to the future, it's not quite as difficult as it is when you're doing a full-blown upgrade.
MP: Is Metro interested in supporting open-loop payments?
O'Hara: We're looking into that right now and seeing if that's viable for us. We like the idea of it and, you know, we're getting the Olympics in Los Angeles in 2028. And so we are looking forward to the future and what would be easiest for out of towners to come in and use. It remains to be seen whether or not we'll go full force in that direction.
MP: Would you have to replace your validators to support open loop?
O'Hara: It's a relatively small update for our system, because we're halfway there with the update that we did for the fare boxes for mobile. As I said, our incremental upgrades keep us from having to spend that $500 million upgrade that some of the other agencies are doing.
MP: There are 25 other transit agencies that use TAP besides Metro, and many of them are small. Have you heard interest from any of them to support open-loop payments?
O'Hara: Oh yeah, they're interested in it. Here's the rub with that. It's kind of funny because if you ask somebody, 'what would you like, open payments or closed payments?' of course, open sounds so much better. But the reality is that our TAP cards right now with mobile and with your card, you can just dip your (leather) wallet down or your phone down. Once you do open payment, you actually have to make a choice. If I dip my phone down or put my wallet down with all the cards in it, it's likely to take any one of those cards, whichever one has the fastest chip.
When I talked to my friends up in Vancouver, for example, they went to open loop, they have complaints from customers that say it took the wrong credit card. So instead of making it easy, just dipping your phone or your wallet down that has your TAP card in it, now you have to clearly make a choice. Pull it (card) out. Pull something up on your phone.
There are advantages and disadvantages to open payment. There are probably more advantages than disadvantages to it, but we're still evaluating.
MP: Some of these smaller agencies that use TAP, are they interested in the state Cal-ITP program (which aims to help small agencies procure open-loop technology)?
O'Hara: Sure they are. Before we had our TAP app, a couple, three of them decided to go with their own visually inspectable apps. That's perfectly fine with us. We don't have a stranglehold on anybody. We handle everything in TAP for them, so it does make it easy for them to have an overall fare system that's regionwide. More than a few are discovering that having the TAP app is a lot more economical for them than paying another company to have a stand-beside system.
MP: Yes, a number of agencies have said that even if they were to support open loop, they still would have to support closed loop for customers that don't have bank cards or don't want to use them.
O'Hara: And that's super important, too. How can we get senior, disabled, student fares on open loop? It's still largely just talked about, (but) there's no implementation of that anywhere. One of the benefits of having your own smart card system is that we have these groups set up for low income, we have the ability for them to use cash to pay. We have the ability to have equity for seniors and for disabled folks.
I think the coolest thing about TAPforce is that it allows the integration of transit payment with payment for other mobility companies. So for example, we are working with ride-sourcing companies to be able to get payment integrated for those first and last miles, where folks can't get to a stop or station by walking. We're working with bike share and with scooter companies, and we're working really hard to put TAP payment into their apps.
You could be in Joe's scooter app, for example, and say, I'm a senior. I want to use my TAP account to buy a senior fare on the scooter service, and Joe's scooter service doesn't have to have any reduced-fare program. They can just tap into our reduced-fare program, and give that person a discount if they so choose. A lot of these mobility companies are looking for ways to integrate those populations–students, disabled, seniors, low income–into their programs.
You sign up for a TAP account, just like you'd sign up for a PayPal account, but once you've done that, you can use TAP payment to access all of the reduced fares that you would have in the TAP program.
MP: But when thinking about MaaS platforms, do you think it's a little restrictive if you can only pay with one account, in your case, a TAP account? You can't pay with the credit or debit card of your choice.
O'Hara: I think it's no more restrictive than PayPal, and for PayPal you can hook your PayPal account up with any credit card you want. You can change those at will. I can do the same with my TAP account. It's no more restrictive than when I go to an Uber or Lyft, for example, and I sign up my credit card. Now, if I want to use a different credit card. I'm gonna have to log into my account and put another credit card in.
MP: Can you say how many transport or mobility modes Metro has connected to TAPforce so far?
O'Hara: We have bike share and microtransit (on-demand service) right now, and we're in the process of talking to some other micromobility companies.
We were very poised to move forward with this and when Covid hit, a lot of the bike shares and the scooter shares and even the ride-sourcing companies kind of backed away and said, "We're gonna stick the core business right now and not worry about these other mobility opportunities."
So now that Covid is, it's not over, of course, by any means, but it's settled down a little bit, they're now beginning to be interested again. And so we are working very hard to get that done.
MP: You haven't really connected to any other mobility provider besides those controlled by Metro yet. Is there any other reason besides the pandemic that caused this delay?
O'Hara: I think I'm going with the pandemic because up until then, there was a great deal of interest and then when the pandemic happened, we just came to almost a screeching halt. We're very close right now, I would say months away probably from having some mobility services that will be connected.
MP: You are one of the first agencies to introduce a system like TAPforce. Would you say this is a viable option for other large transit agencies?
O'Hara: I would be careful saying it's for everybody because everybody's at different stages in their development, and what we've chosen may not be right for many reasons for other transit agencies. But it certainly would be something to consider if you are looking right now to branch out and do something different. And if you have an existing smart card system, it sure does save a heck of a lot of money. You know, we're spending dimes on the dollar compared to other systems that are out there.
MP: Can you say more specifically what it cost to set up (and run) TAPforce?
O'Hara: I don't have that figure off the top of my head. I know we haven't spent $500 million. Let's put it that way, or $750 million, or a billion. Not even close.
(O'Hara later came back to say that Metro has invested $70 million to $75 million "to improve the CRM system that we call TAPforce, integrate with our legacy smart card system, connect to our TAP mobile app and prepare it for multimodal connection." She added that a major part of that cost was for "upgrades of the fare boxes" for vehicles serving Metro and other agencies in Los Angeles County. It's not clear that this covers all the set-up and maintenance costs for TAPforce, and O'Hara did not provide a figure for how much the agency pays to Salesforce yearly for use of its platform.
MP: One drawback of SaaS ticketing and fare payments is that the transit agency doesn't own or control the platform. Do you consider that a drawback for TAPforce?
O'Hara: We don't own the platform that it's built on, but we definitely built that custom to the Los Angeles area. I feel like we're not obligated to Salesforce for anything other than like if you were with Microsoft. Every once in a while you have to do an upgrade to stay technically sound.
We are definitely able to customize. We've customized our website and our mobile app. We also customize our call center. So there's a lot of room for customization within the Salesforce world.
© Mobility Payments and Forthwrite Media. Mobility Payments content is for individual use and cannot be copied or distributed without the express permission of the publisher.