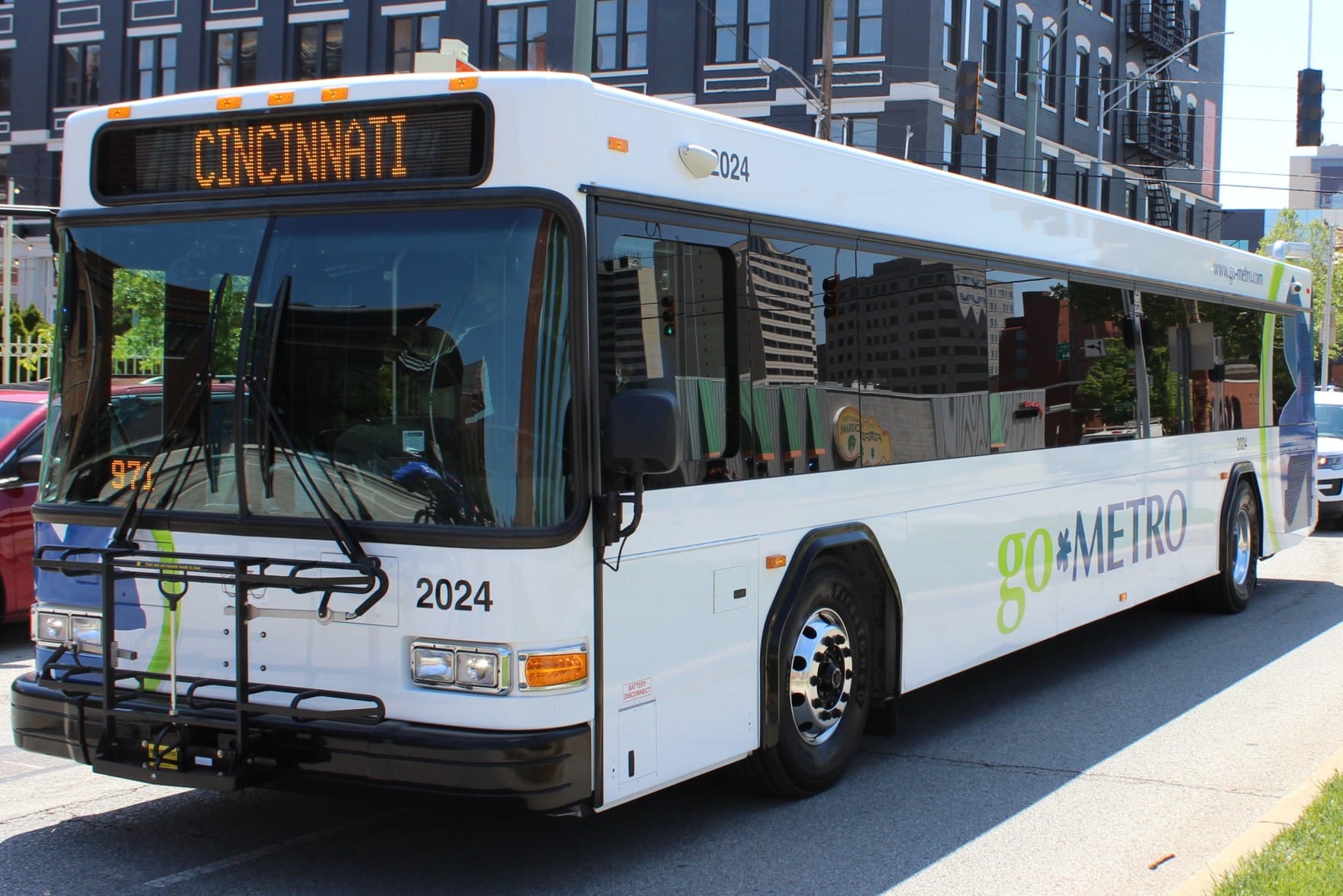 Article Highlights
Key Takeaway:
U.S. agencies have to deal with continued use of cash and paper tickets. Despite the Covid-19 pandemic putting pressure on them to move to more electronic payments, many are moving slowly in ridding their fare-collection systems of these payments methods.
Key Data:
Despite the pandemic and rollout of EZfare, mobile ticketing still made up only 11% of SORTA's rides during the first eight months of this year.
Most mid-tier transit agencies in the U.S., like the Southwest Ohio Regional Transit Authority, or SORTA, in Cincinnati, still have to deal with high usage of cash and paper tickets on board their buses and other transit vehicles, even as the continuing pandemic increases pressure on them to move to more electronic forms of fare payments.
While SORTA took another step in the direction of electronic payments last week when it enabled riders to scan QR codes on their mobile tickets on more than 400 validators installed on its Metro buses, it still has a long way to go to rid its fare-collection system of cash and paper.
The electronic validators are a step up from bus drivers visually checking customers' mobile tickets as they board. SORTA and several smaller agencies in the region have been doing that since 2019, as part of the EZfare ticketing application offered by the NEORide planning and ticketing group.
Despite the pandemic and rollout of EZfare, which is available in a local app as well as in trip-planning apps Transit and Moovit, mobile ticketing still made up only 11% of SORTA's rides during the first eight months of this year, the agency told Mobility Payments. Low-end mag-stripe fare cards storing prepaid passes or nonreloadable value accounted for nearly 63% of rides and cash made up another 26%. SORTA recorded 4.2 million rides between January and August of this year.
'No Firm Decisions' on Expanding Electronic Payments
Still, SORTA isn't committing yet to adding more electronic payments options, such as enabling customers to use reloadable contactless smart cards. NEORide, which coordinated the validator purchases and installation, working with SaaS fare payments provider Masabi, is also helping with the rollout of reloadable smart cards. Open-loop payments, which the validators also can support, is a longer-term option.
The electronic payments options could reduce SORTA's dependence on mag-stripe cards and cash.
When asked if SORTA planned to move to closed-loop contactless cards and, later, open-loop cards, when they become available, an agency source, who asked not to be named because he was not authorized to speak for SORTA, said the agency is "exploring all contactless fare payment methods for future implementation." But he said SORTA has made "no firm decisions as to what form that may take or when it may happen."
SORTA is the largest transit agency in the NEORide group, an Ohio-based government-backed organization covering parts of three states, which seeks to make public transit more efficient. The group counts 17 mostly small bus agencies in Ohio, Kentucky and Michigan as members.
At present, 14 of those agencies use the EZfare fare-payments feature. Besides being available to local users through Transit–which is the default app for SORTA and some other NEORide agencies–and Moovit, customers also can buy EZfare tickets in the Uber app. These third-party apps incorporate SDKs to access Masabi's ticketing platform. Mobile ticketing is also available in a separate white-label EZfare app from Masabi. Besides ticketing for all of these apps, Masabi also provides the payments piece for the local EZfare app, as well as for Transit and Moovit.
Rolling Out Validators
Katherine Conrad, director of client services for NEORide, told Mobility Payments' sister publicationNFC Times last year that it was acquiring more than 1,000 validators on buses through Masabi, at a unit cost of $1,200 apiece, plus $425 per unit for installation. The group used a grant from the Ohio Department of Transportation and also U.S. federal grant money for the project.
She told Mobility Payments Monday that in addition to SORTA, 10 transit agency members of NEORide will have validators installed and ready for transactions by the end of this year. The units will immediately be able to scan QR codes in tickets customers display on their phones.
Early next year, plans call for the smart cards to begin rolling out, which NEORide agencies could issue to their customers. Customers will be able to load value to the cards or to their phones by funding their EZfare mobile accounts with credit and debit cards or with cash.
Enabling Cash Top-Ups
They will be able to load with cash at a range of merchant locations that are part of InComm Payments' VanillaDirect Pay network. For NEORide's service area, that includes 7-Eleven, Speedway and Kum & Go convenience stores; Walgreens and CVS retail pharmacies; Dollar General stores and others. SORTA and some other NEORide members already enable cash reloading at their main transit centers.
The integration with the merchant locations is happening this fall. Users will first be able to load value to their accounts to be used for payments only from their mobile phones. Next year, that will include the contactless smart cards, as well, and there should be a fare-capping option, which, combined with pay-as-you-go fares, should help reduce the sale of passes and prepaid nonreloadable value. But this move is at the discretion of each NEORide agency, Conrad said.
"Some agencies are choosing to move forward with them and others are still considering," she said.
Offering both mobile and smart card fare media, along with the retail cash-loading points near bus routes are considered necessary if agencies in the U.S. hope to eliminate cash acceptance on board their vehicles. In particular, agencies need to be able to accommodate unbanked customers, which account for a significant share of their riders, if they plan to bar cash acceptance.
But going cashless is an elusive goal and few transit agencies of any size in the U.S. have achieved it.
As of August, only three agencies out of Masabi's more than 100 agency clients-most in the U.S.– have moved to account-based ticketing, which would enable the card-based cash reloading and fare capping. One of them, the Greater Dayton RTA, also in Ohio, is one of the few agencies in the U.S. to get close to meeting its cashless goal. The agency said it will accomplish this on Nov. 1.
Neither SORTA in Cincinnati, nor other NEORide agencies appear to be close to that milestone. For example, the Transit Authority of Northern Kentucky, or TANK, estimated that most of its customers still pay with cash, Gina Douthat, deputy general manager for the agency, told Mobility Payments' sister publication NFC Times in April. Mobile ticketing at the time made up less than 10% of total monthly rides for the bus agency. TANK delivered a total of around 3 million rides in 2019 and 1.6 million in 2020.
Not all of the NEORide members are actively pursuing the cashless goal. But some of the agencies are "definitely heading in that direction," said NEORide's Conrad.

When asked if SORTA was seeking to eliminate cash acceptance, the agency source would say only that its "goal is to improve rider experience by offering alternatives to these traditional forms of fare payment, thereby reducing the use of cash and paper tickets." He added: "At this time, a high percentage of our riders use cash and paper tickets."
© Mobility Payments and Forthwrite Media. Mobility Payments content is for individual use and cannot be copied or distributed without the express permission of the publisher.