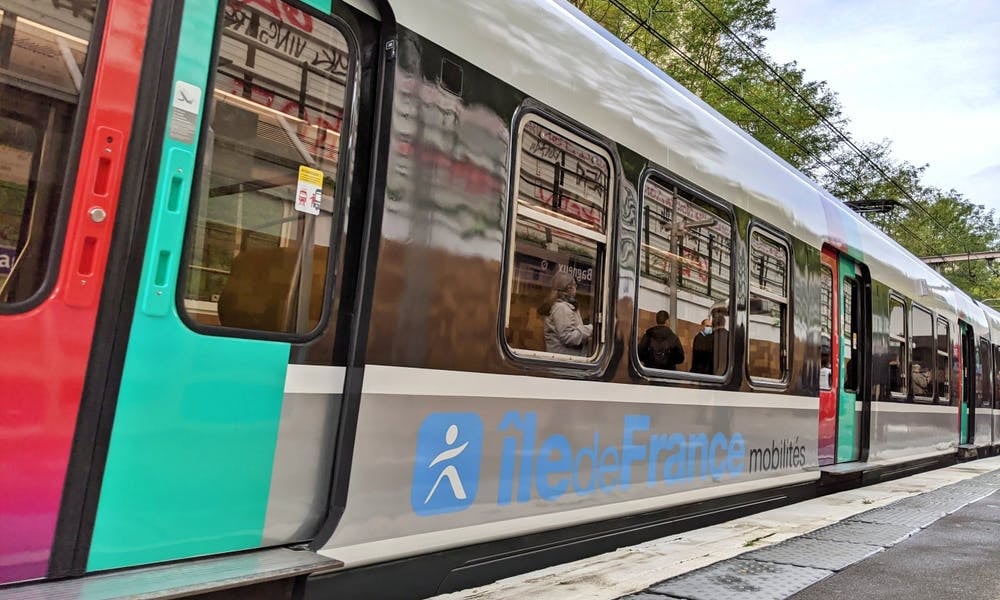 Article Highlights
Key Takeaway:
Île-de-France Mobilités, the large Paris transit authority serving Paris and the surrounding region, has confirmed that a digital version of its Navigo closed-loop fare card will be available on both Android and iOS devices, although the availability with Apple will not happen until later in 2023.
Key Data:
Table: Closed-loop fare cards available in major Pays wallets.
Île-de-France Mobilités, the large transit authority serving Paris and the surrounding region, has confirmed that a digital version of its Navigo closed-loop fare card will be available on both Android and iOS devices, although the availability with Apple will not happen until later in 2023.
An IDF Mobilités spokesman confirmed to Mobility Payments that the agency would put a virtual Navigo card onto the Android platform–which has a much larger market share in France than iOS–this summer. The implementation would use host-card emulation, or HCE, technology.
Mobility Payments in October had reported the expected move by the IDF Mobilités with Android phones, after the agency had resisted the move for years because Google HCE technology doesn't use a secure element. IDF Mobilités is expected to support the virtual version of Navigo in its own Android app. It's unclear if it will also support a version with Google Pay.
IDF Mobilités also confirmed on Twitter Thursday that it was planning to add a virtual Navigo card to Apple Pay. The tweet said that this would happen by 2024, but the spokesman clarified that the agency planned to launch the card by the end of 2023. The confirmation followed reports that the agency had reached an agreement with Apple in a local Paris publication. IDF Mobilités could not explain why it will take more than a year to add Navigo to Apple's Wallet and its NFC payments service, Apple Pay.
Published reports elsewhere said IDF Mobilités would also support open-loop payments, but the agency spokesman told Mobility Payments that it had no plans to do so.
The agency already supports a digital version of the closed-loop card in some high-end Samsung phones using its own app, not Samsung Pay. The implementation puts the Navigo applet on a secure element that Samsung provides. IDF Mobilités also enables users to load tickets or passes onto their physical Navigo cards by tapping them on the backs of both Android and Apple NFC-enabled smartphones running the agency's app.
Doubts about HCE
But IDF Mobilités had long been a hold out in supporting HCE technology to virtualize the Navigo on Android phones. That had been a source of frustration for customers. Android holds two-thirds to three-quarters of the smartphone market in France depending on the estimate.
Apple uses secure elements in all of its phones and smartwatches, and does not permit issuers to use the chips for their own apps. If the issuers–either banks, credit card companies, transit agencies or ID card providers-use the secure chip, they must also support Apple Pay, for which Apple charges transaction fees.
As Mobility Payments has reported, IDF Mobilités had rejected HCE technology as not being secure enough since it does not use a secure chip. Instead, HCE stores bank, transit and ID applets in software, secured by other measures.
The Navigo applet stores customers' tickets and daily, weekly and monthly passes. Unlike a number of other large transit authorities, IDF Mobilités does not support the pay-as-you-go fare model, so the tickets and passes stored on Navigo cards are prepaid.
The Paris transit authority oversees the Paris Metro, buses, trains and trams within the region, delivering millions of trips per day.
HCE technology is used widely for Google Pay for bank cards and with a growing number of transit agencies for their closed-loop fare cards, including those in San Francisco, Washington, D.C., Chicago and Melbourne, Australia. In Los Angeles, the transit agency Metro, supports its closed-loop TAP card in its own Android app, not in Google Pay.
There have been no high-profile hacks of HCE technology, either with bank cards or transit cards in Android devices.
The vendor trade group that manages the fare card technology used in Navigo cards, the Calypso Networks Association, last fall officially announced its HCE security certification program, which it pointed out is based on "robust mobile security programs set up by the banking sector." That includes the software-based mobile-payment evaluation process from global payments specification organization EMVCo. This apparently helped convince IDF Mobilités it could trust HCE.
Calypso in its release noted that IDF Mobilités was the first transit agency to have "requested" this HCE certification with Calypso for its vendors. The release also quoted an agency spokesperson as saying the Calypso security certification program would provide an "additional guarantee" of security for Navigo. "We are looking forward, with this high level of security guaranteed by Calypso, to extend the dematerialization to all NFC Android phones," the agency said.
Mobility Payments first reported interest by IDF Mobilités in launching Navigo with HCE in July. By then, a few other cities in France and one in Italy had already launched mobile ticketing for their Android apps with HCE, including in Strasbourg.
IDF Mobilités had launched Navigo on Android NFC phones in the past, but only with secure elements. Beside launching on certain Samsung models with a secure element, the only other NFC phones available for mobile ticketing in Paris were in those phones that could support NFC SIM cards. These SIMs could store the Calypso applet, The NFC SIM, however, is a dead technology, with few, if any, telcos still issuing the cards anywhere in the world.
© Mobility Payments and Forthwrite Media. Mobility Payments content is for individual use and cannot be copied or distributed without the express permission of the publisher.