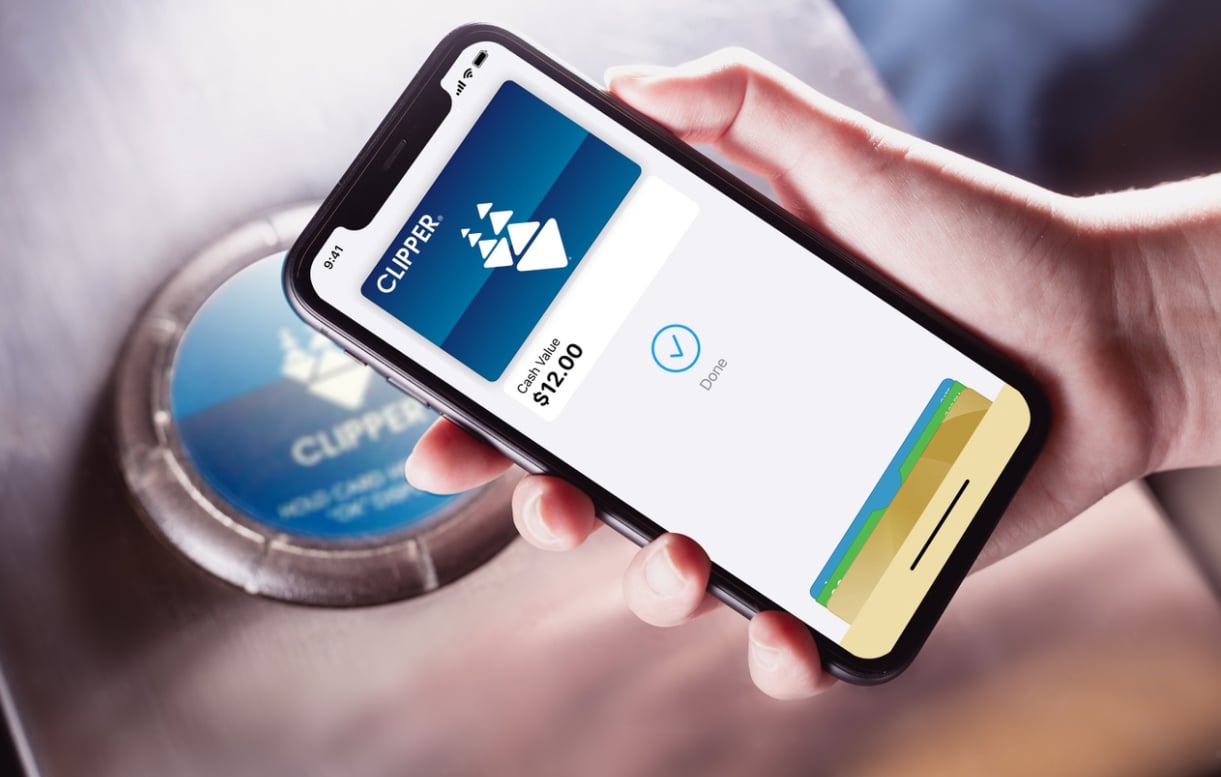 Article Highlights
Key Takeaway:
The global chip shortage has substantially increased lead times and probably prices for procuring closed-loop cards. One transit agency has even offered to waive fees if customers will load virtual versions of its cards to mobile wallets connected with Apple Pay and Google Pay.
Key Data:
The spokesman confirmed a local report that BART only had stocks left of around 150,000 Clipper cards. That's a problem because the metro operator sold just under 157,000 cards in May alone.
Updated: Transit agencies continue to see long lead times on their closed-loop card orders because of supply-chain issues, and the situation is unlikely to improve this year.
Four transit agencies contacted by Mobility Payments say they've been able to secure needed card supplies, but have had to "work closely" with their cards suppliers to do so. Two of the agencies either have already taken the step of pushing their customers to download digital versions of their fare cards to mobile wallets in order to save on silicon or plan to do so.
"The global chip shortage has absolutely affected ORCA," said a spokesman for Sound Transit, which serves the Seattle, WA metropolitan area, speaking of the Mifare-based closed-loop ORCA card that is used by seven transit agencies in the Puget Sound region. He said Sound Transit has seen lead times for procuring cards go from 12 weeks to more than 52 weeks, but declined to say how much prices had also increased.
"Luckily, we had some good foresight and ordered our cards long ago, so we have plenty of cards for the initial rollout of the new fare media," he said. "However, we are still seeing very long lead times for future orders." Sound Transit and the six other agencies recently launched a new account-based ticketing system.
Update: Transit officials announced June 24 that some vending machines might be sold out of ORCA cards this summer because of the supply-chain issues, along with increased demand for public transit because of high gasoline prices and easing of the Covid pandemic. The release said agencies had secured larger orders of cards for delivery in July and August. End update.
Pushing Virtual Cards
In an unusual move, the Metropolitan Transportation Commission, which runs the closed-loop Clipper card for agencies serving the nine-county San Francisco Bay Area, issued a press release earlier this month offering to waive the customary $3 fee for customers who download a virtual version of Clipper to mobile wallets associated with Apple Pay and Google Pay. Riders who insist on plastic will still have to pay the fee.
Bay Area Rapid Transit, or BART, one of the largest transit agencies using Clipper, also joined in on the offer. Both BART and the Metropolitan Transportation Commission, or MTC, said the offer to waive the fees was because "global supply chain issues have depleted the inventory of plastic (Clipper) cards."
An MTC spokesman told Mobility Payments that the inventory squeeze became an issue in late April and said there was "no real forecast yet for when the shortage will ease." But he added that it was likely to continue (at least) through the summer.
The spokesman confirmed a local report that BART only had stocks left of around 150,000 Clipper cards. That's a problem because the metro operator sold just under 157,000 cards in May alone.
Thierry Burgess, head of the U.S. arm of France-based Paragon ID, which supplies MTC with Clipper cards, was quoted in the same article as saying he had been in the business for 20 years and had "never seen something as severe as right now." He noted that the shortage was on chips, not plastic.
"I'm surprised at the extent of the downturn. I've gone through similar cycles in the past; it's almost predictable. But it's now impacted by Covid and climate change."
Apple Pay users load the virtual cards to embedded chips that Apple procures for its iPhones and Apple Watches. Google Pay uses host-card emulation, so there is no secure chip needed for the downloads.
NXP: Chip Shortage Will Run at Least Through 2022
Both the Clipper and ORCA cards use chips supporting Mifare DESFire from NXP Semiconductors. NXP did not respond to multiple requests for information from Mobility Payments on Mifare chip supplies.
NXP has been at the center of a shortage of chips for the high-profile automotive industry, and during a conference call with analysts in February following release of the chipmaker's fourth quarter and year-end earnings report, NXP CEO Kurt Sievers said he didn't expect the "demand-supply imbalance" to ease for at least the rest of 2022.
"I should maybe also highlight that the shortages in the industry are at least as bad in industrial and other applications as in automotive," Sievers said. "It's just that automotive continues to catch better headlines in the news, but it's not that the situation is any easier in any of the other segments we are serving."
He added that lead times for ordering chips was "extending out across almost the entire portfolio." Sievers confirmed in May, following NXP's Q1 2022 earnings report, that the shortage would continue through at least the end of the year. He didn't mention Mifare specifically in either conference call.
The shortage and presumed price increases on chips hasn't been bad for NXP's business. Its earnings reports show that revenue and operating profits for the Netherlands-based chipmaker increased substantially last year and in the first quarter of 2022.
Of course, when it comes to payments for transit agencies, the supply-chain problems do not only affect closed-loop cards. Newsletter publisher Nilson Report said earlier this year that its research found prices for finished EMV cards would reportedly increase by up to 20% this year, following earlier increases.
Update: The Smart Payment Association, a trade group representing smart card manufacturers that supply payments cards, predicted in a statement Thursday that the global semiconductor shortage would continue through 2023, "severely impacting the delivery of payment cards worldwide."
The group said payment card deliveries are also "suffering from extended lead times for key raw material supplies such as plastic, metal and other components of a smart card."
The group blamed a variety of factors for the problems its members are having supplying cards to customers, including recent factory shutdowns in China because of that country's Covid lockdowns, as well as "global supply chain disruptions created by materials shortages and freight capacities still not at the pre-Covid levels." End update.
The spokesman for Sound Transit said it has even been informed recently of paper shortages, which could affect ticket supplies.
LA Metro Explores Alternatives
A spokesman for the Los Angeles County Metropolitan Transportation Authority, or Metro, which also uses high-end Mifare for its closed-loop TAP cards, told Mobility Payments that it was "testing additional chip types that will allow us more flexibility in the future regarding our chip supply." He did not elaborate or say whether Metro was considering moving off of Mifare.
Because the agency forecasts it needs for card supplies at least six months in advance and works closely with manufacturers, Metro was able to "reserve sufficient quantities for our TAP cards throughout the rest of the year," he said.
But he added that the agency was also working on PR to "remind" customers that they can load a digital TAP card into the Apple Wallet or the agency's own Android app, thereby reducing the need for plastic TAP cards. Both Metro and MTC enabled virtual versions of their closed-loop cards last year and Sound Transit plans to introduce a digital ORCA card next year.
One agency that consumes a lot of plastic and Mifare chips for its closed-loop cards is Transport for London. Despite the continued growth of use by its customers of contactless debit and credit cards to pay fares, Transport for London is still believed to issue a substantial number of new Oyster cards each day–though Oyster issuance is way down from the 30,000 cards per day the authority issued before the pandemic.
Customers can also tap digital credit and debit card credentials loaded into wallets for Apple Pay, Google Pay and other NFC payments services. But there is no digital version of the Oyster card that riders can tap with their smartphones or smartwatches to reduce pressure on Oyster card supplies.
Whether because of good planning, the fact the agency is too big for card manufacturers to refuse or a combination of the two, Transport for London will "continue to have sufficient stock to cover (its Oyster card) needs for the foreseeable future," a spokesman told Mobility Payments.
© Mobility Payments and Forthwrite Media. Mobility Payments content is for individual use and cannot be copied or distributed without the express permission of the publisher.