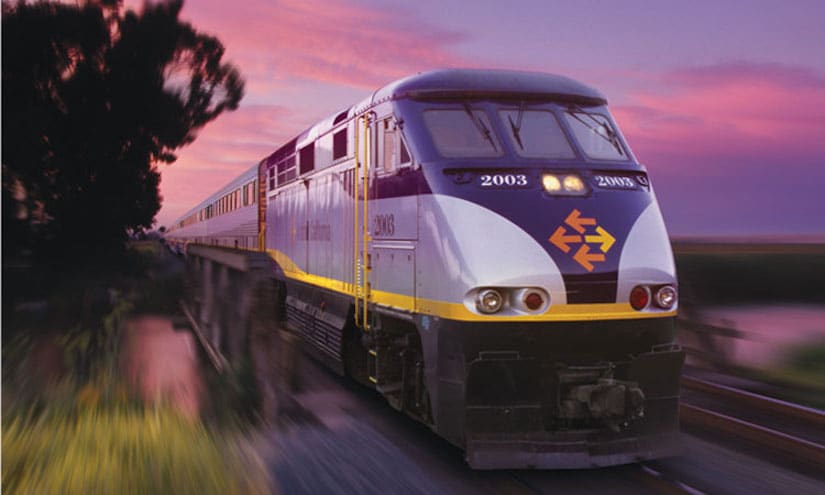 Article Highlights
Key Takeaway:
In its first full year of operation, a state-backed program in California targeted at small to mid-sized transit agencies– encouraging them to buy open-loop payments technology–has attracted orders from just six agencies and one small group.
Key Data:
• Chart: Invoiced Orders for Seven Projects
In its first full year of operation, a state-backed program in California targeted at small to mid-sized transit agencies– encouraging them to buy open-loop payments technology–has attracted orders from just six agencies and one small group.
The agencies, mostly small city bus operators, but including a commuter rail operator, ordered a combined $992,400 in validators and related hardware and installation to accept credit and debit cards and open-loop credentials on NFC devices. (See chart on this page.)
The agencies placed the orders over a 12-month period ending in March 2023 from vendors with master service agreements awarded by the state. The California Integrated Travel Project, or Cal-ITP, a small unit of the state Department of Transportation, set up the program, dubbing it the "Mobility Marketplace." Cal-ITP opened the sales of validators and "transit processing" services not only to California's roughly 300 transit agencies but to agencies throughout the U.S.
Capitol Corridor to Spend $2.5 million
None of the seven projects were live beyond the pilot phase as of March. That includes the biggest project to date, with Capitol Corridor, a major commuter and intercity rail provider serving Northern California between Silicon Valley and Sacramento via the San Francisco Bay Area. Capitol Corridor contracts with Amtrak to provide the actual rail service and also ticketing.
Capitol Corridor in the second quarter of 2022 ordered just under $322,000 worth validators and related equipment and services from UK-based supplier Kuba. These validators were apparently only for the first phase of a pilot, which Capitol Corridor launched in March 2023, with 100 users. This phase puts four validators in only the last car of each train.
A spokeswoman, however, told Mobility Payments that Capitol Corridor is spending a total of $2.5 million for "payment-reader hardware and installation fees." Update: She later said the money also will pay for marketing and branding. End update.
That will put validators and readers in all train cars, starting this summer, for a second phase of the pilot and for the eventual rollout. It will equip 75 train cars. Capitol Corridor also has been awarded state grant funds to equip buses that feed into its stations with EMV-enabled readers. Capitol Corridor has 18 stations and had pre-Covid ridership of just under 1.8 million in fiscal year 2019.
But the Capitol Corridor Joint Powers Authority, or CCJPA, which is administered by representatives of six transit agencies and eight counties, may be an exception in terms of business prospects for Cal-ITP's Mobility Marketplace.
Capitol Corridor is actually involved in running Cal-ITP as a "fiscal sponsor." This means CCJPA "provides financial oversight and ensures best practices for the (Cal-ITP) project," the spokeswoman said. Cal-ITP gets its funding from state transportation agencies.
Mostly Small Agencies
According to state quarterly usage reports for the master service agreements, besides Capitol Corridor, all of the five other agencies and one small group placing orders via Cal-ITP through March were small bus operators. The group, called the Far North Group, is made up of four bus agencies–most very small–in far Northern California. (Cal-ITP through consulting firm Rebel Group, offers some technical assistance, especially to small agencies to help them procure open-loop technology. That includes helping them draft a statement of work, or SOW, for their projects.)
The usage reports, obtained by Mobility Payments, show that vendors invoiced agencies for a total of $502,000 in validators, certified EMV readers and related hardware and installation costs during the first quarter of 2023.
That represents a little more than half of the yearly total for the Cal-ITP program. So this shows definite growth as compared with the last two quarters of 2022, during which vendors only invoiced a total of $114,000, as Mobility Payments reported in March.
But only one new customer, a suburban city bus agency in Southern California, Anaheim Regional Transportation, ordered validators and related hardware and costs via Cal-ITP during the first quarter of 2023. The agency made a $69,100 purchase of validators from Singapore- and India-based SC Soft.
There were two other small agencies, Monterey-Salinas Transit, and the Santa Barbara Metropolitan Transit District, that placed orders totaling just under $315,000 from Kuba during the latest quarter. But these two agencies have been holding pilots through the Cal-ITP program for the past year or two. These new orders might be for rollouts of the open-loop technology.
In addition, during the latest quarter there were orders totaling just over $117,00 from the four small bus agencies in far Northern California, adding to the $65,000 combined that the four agencies ordered last year.
The group, while contracting separately with vendors, jointly planned the procurements. Humboldt Transit Authority, the largest agency of the four, leads the group. Humboldt Transit bought a total of around 100 validators through March 2023 and soft-launched its open-loop service that month. It will start marketing the service next month, general manager Greg Pratt told Mobility Payments.
Cal-ITP Procurement Model has Much to Prove
Transit agencies can usually get grant funds to pay for hardware and other capital costs they buy under the Cal-ITP program.
But the Transit and Intercity Rail Capital Program, or TIRCP, a major state grant program for transit agencies in California, listed only around 10 awards mentioning contactless payments during the last two award cycles. That includes the latest awards announced in April 2023.
Of the agencies receiving these grants, which go for a variety of other equipment, as well, at least four had placed orders with Cal-ITP vendors as of March. That includes Capitol Corridor, and small agencies in Santa Barbara, Anaheim and Mendocino–the latter part of the Far North Group. In addition, while Sacramento Regional Transit, or SacRT, hasn't placed an order yet that has been invoiced by vendors as of March, it has held an open-loop pilot. It is expected to order soon.
There were only a small handful of agencies that mentioned they would use the state grant funds for contactless payments equipment, but which have not yet ordered under the Cal-ITP program. One is the city of Pasadena, near Los Angeles. Others include the bus connections for Capitol Corridor stations, which will take in Santa Cruz Metro. There is also an agency in San Joaquin Valley in Central California and one for the tiny city of Wasco, near Bakersfield.
Meanwhile, of the six vendors the state of California contracted with for its Cal-ITP program, only two have reported any revenue the past year, Kuba and SC Soft. Another of the vendors, Australia- and UK-based payment service provider Littlepay, listed four transit agencies and the Far North group on its latest usage report for the first quarter of 2023, with which it apparently has contracts to calculate and "process" fares.
That includes Capitol Corridor and SacRT. But Littlepay has reported no processing revenue in any quarter. The California Department of General Services confirmed that this is because all of the projects it handles are still pilots.
The three other vendors with master service agreement through the state: Germany-based INIT, Canada-based Enghouse and U.S.-based Bytemark, are still believed not to have received any orders through the program. As Mobility Payments reported earlier, this is likely because Littlepay, Kuba and SC Soft are offering lower prices than these other vendors. Included in the lower prices are a waiver of costly integration fees by these three vendors because Littlepay's platform is pre-integrated with the two validator suppliers–one of which, Kuba, is a sister company.
Cal-ITP has been in discussions with U.S. federal procurement agency General Services Administration, or GSA, to open the latter's Multiple Award Schedule, or MAS, program, to validator suppliers. GSA has agreed to do so, as Mobility Payments reported. As with the Cal-ITP program, vendor contracts through GSA come with no guaranteed sales.
As reported, Cal-ITP's efforts to expand the availability for fare validators through GSA appear to be a tacit admission that the three vendors under contract by the state of California are insufficient to meet Cal-ITP's goals of making open-loop payments equipment available to small and mid-sized transit agencies throughout California and across the U.S.
California officials also apparently believe there is much more demand among U.S. transit agencies to buy validators and other technology needed for open-loop payments. And they believe the modular approach to procuring this technology that Cal-ITP uses would serve small agencies well.
Still, there has been only one transit agency outside of California– Coast RTA of Myrtle Beach, South Carolina–that had procured validators through Cal-ITP as of March.
And with Coast RTA and only five other agencies and a small group ordering equipment totaling less than $1 million during the first year of operation of California's Mobility Marketplace, it's evident that the Cal-ITP procurement model still has much to prove in the market.
© Mobility Payments and Forthwrite Media. Mobility Payments content is for individual use and cannot be copied or distributed without the express permission of the publisher.