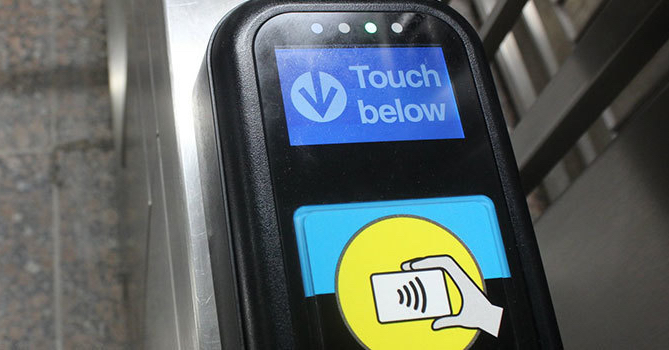 Article Highlights
Key Takeaway:
WMATA had announced the plans to participate in Apple Pay last December and had said it would happen during 2020. The transit agency at the time said that it has plans to launch a SmarTrip application for Google Pay this year, as well. A spokeswoman for WMATA confirmed to NFC Times that "customers who use other devices likely won't have to wait long before they are experiencing the same level of convenience and safety."
Key Data:
WMATA had announced the plans to participate in Apple Pay last December and had said it would happen during 2020.
Organizations Mentioned:
WMATA had announced the plans to participate in Apple Pay last December
Apple had originally said in March 2019 that it would enable Apple Pay users to tap to pay for fares with virtual closed-loop Ventra cards later in 2019. That didn't happen. Meanwhile, Apple added other closed-loop cards in Asia, including the Octopus card in Hong Kong; and, more recently, cards in Washington, D.C. and Los Angeles.
One difference from most of the cities or countries where Apple has created digital versions of closed-loop cards, is that the CTA already supports open-loop fare payments, as well. It was the first major transit authority to do so in the U.S., back in 2013. This enabled riders to pay with either contactless credit and debit cards­­­­–of which there were few on issue in the U.S. until around 18 months ago–and, starting in 2014, credit and debit card credentials in Pays wallets, such as Apple Pay. Google Pay and Samsung Pay followed to enable open-loop fare payments in Chicago, and one or both of these payments services are expected to get virtual Ventra cards, as well. That is expected in Washington, D.C. and Los Angeles, too.
Adding a virtual Ventra card gives Chicago-area riders another option to pay with their smartphones, one they might be willing to use, since take-up of open loop has not been overwhelming. Apple has included its Express Transit feature with the digital Ventra cards, which means users don't have to authenticate themselves with either biometrics or a passcode to pay. They don't even have to wake up the phone before tapping on readers at metro train gates or on board buses.
Like the reloadable Ventra plastic cards, virtual Ventra works on CTA metro trains and buses and Pace suburban buses, but not Metra commuter rail, which uses non-contactless mobile tickets from a separate Ventra app.
While planned since at least early in 2019, Chicago city officials said the introduction this week of a virtual Ventra card was at least in part "in line with our ongoing efforts to slow the spread of COVID-19 with the use of contactless payment options," Mayor Lori Lightfoot said in a statement.
It's not clear why it took so long to bring a virtual Ventra to the market. The CTA did state in its announcement of the new Apple Pay service on Monday that the Ventra card on the iPhone and Apple Watch is "available to be downloaded through the brand-new Ventra mobile app," which was released only last month. CTA's automated fare collection vendor, Cubic Transportation Systems, developed both old and new Ventra apps.
CTA said Ventra mobile app enables customers to add transit value or passes to their cards, set up autoload, use pretax transit benefits from their employers, manage their Ventra accounts and other uses.
Cubic said last month that the Ventra mobile app also does door-to-door trip planning aboard CTA, Metra and Pace, with the option to save common destinations to the app's home screen. The app enables users to see availability at nearby Divvy Bike rental stations, but requires users to have the separate Divvy app on their mobile phones to book and get the QR code needed to undock a bike.
To load their virtual Ventra cards into Apple NFC devices, Ventra app users would need to be running the latest version of iOS and watchOS on their iPhones and Apple Watches. They would first transfer their Ventra cards from the Ventra app to the Apple Wallet in their iPhones. From there, a Ventra applet would be loaded onto the embedded secure elements in the customers' iPhones and Apple Watches.
There are a few restrictions to using the Ventra card with Apple Pay, as compared with Ventra physical cards. Once transferred to the NFC payments service, users can no longer use the plastic Ventra card, which would be deactivated. Also, virtual Ventra cards are full fare cards. There are no concessionary discounts, like the Student Reduced Fare offer. In addition, while customers can have more than one Ventra card in their Apple Wallets, they can't put the same card applet onto two devices, such as their iPhone and Apple Watch.
Apart from CTA, the main transit agency serving Portland, Ore., TriMet, also enables users to pay with its closed-loop card, Hop Fastpass, in Pays wallets, including Apple Pay, in addition to offering open-loop fare payments.
But some major transit agencies, such as the Los Angeles County Metropolitan Transportation Authority, or Metro; the Metropolitan Transportation Commission, or MTC, which serves nine counties in the San Francisco Bay Area; and the Washington (D.C.) Metropolitan Area Transit Authority, or WMATA;are instead opting to only promote and expand their closed-loop fare payment systems. Both Metro and WMATA launched their closed-loop cards, TAP and SmarTrip, respectively, last month with Apple Pay, with plans to launch on Google Pay soon. MTC plans to add its Clipper cards to these Pays wallets, as well. The agencies have no concrete plans to accept open-loop payments from bank cards.
The agencies that are balking at open loop say the option is expensive and does not eliminate the need for maintaining their established separate closed-loop card systems for customers who have no bank cards or don't want to use them for fares. In addition, it's more difficult to support concessionary fares for senior citizens, students and disabled persons with open-loop cards.
© Mobility Payments and Forthwrite Media. Mobility Payments content is for individual use and cannot be copied or distributed without the express permission of the publisher.