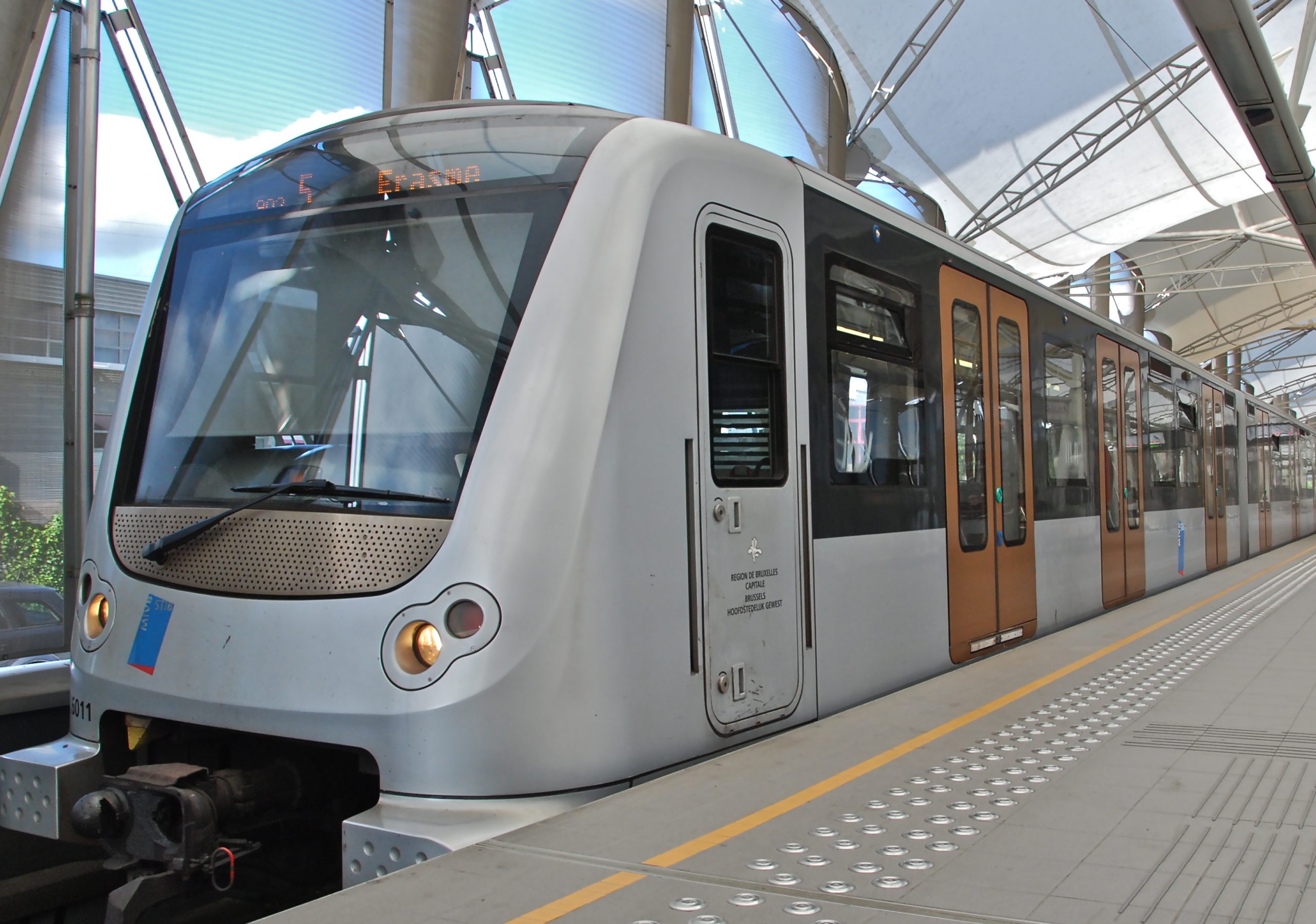 Article Highlights
Key Takeaway:
The VP for information systems for STIB-MIVB, the dominant transit operator in Brussels, Belgium, sees the type of roaming used by mobile telcos globally as a model for transit agencies to bring about interoperability of fare collection worldwide.
Key Data:
Overall, STIB handled nearly 418 million trips across its various modes in 2018, up by 4.2% from the previous year. It runs more than 300 trams and nearly 700 buses, and its Brussels Metro has 69 stations.
Organizations Mentioned:
STIB-MIVB
(This premium article was originally published Feb. 16, 2020, in Mobility Payments' sister publication NFC Times.)
The head of information systems for a major European transit operator says he believes public transit agencies should support interoperable fare payments globally, like mobile network operators offer roaming when their customers travel abroad.
Pierre-André Rulmont, VP for information systems for STIB-MIVB, the dominant transit operator in Brussels, Belgium, said that while some people believe the expected coming of Mobility-as-a-Service, or MaaS, could offer just such interoperability for transport systems, he does not necessarily agree it would.
MaaS platforms are being promoted as a way to enable users to plan, book and pay for door-to-door transport, including public transit, rideshare, even bicycle rentals, all in one platform or app and with one payment account. The early MaaS projects, however, have been fragmented and many do not include integrated payments. And the platforms or apps often involve third-party platform providers that may be private start-ups or tech companies. Some industry observers, in fact, believe that government regulation will be needed to ensure equal access for customers to MaaS platforms.
That is not the type of interoperability that global roaming offers among telco operators.
"The success of roaming comes from the fact that a strong body of standardization definessome rules, in order for all (mobile) networks to interconnect with each other and provide that integration via operating model which is well defined," said Rulmont, who was speaking during a panel discussion at the Transport Ticketing Global conference in London. "When you think about it, on mobile phones, we all find it normal that we go anywhere in the world, we switch it on, and it basically works. It's an integrated billing. And you have the same services everywhere. So why can't we, as public transport operators,provide the same service to the person who is carrying the mobile phone–granting them access, seamlessly integrated, to all services around the world?"
Rulmont, who said he formerly worked in the mobile telecom industry before joining public transport business six years ago, seemed to suggest that contactless EMV could be one answer to create interoperability among transit operators and authorities for fare payments, although there are some significant differences in the commercial and regulatory environments that the transit and banking industries operate in.
STIB itself is planning to introduce contactless EMV payments of fares on the three modes of transport it operates, metro, trams and buses, in April, making Brussels one of the latest cities to support contactless in its public transit network.
"When you think about it, the analogy of EMV today, roaming would have been implemented the way that we all implemented contactless EMV services," he said. "It would mean that (like) for every roaming call, you would get a transaction on your credit card. This is what the telecom industry has managed to do by joining and creating an ecosystem with a strong standardization body, providing that experience that we all like. And the question, which I'm sending to the industry is, should we look into that way of interconnecting our network and provide the capabilities because we all love it when it comes to our mobile services?"
The analogy of EMV credit, debit cards and prepaid cards or card credentials on NFC phones with mobile roaming does hold up in some respects. There are well-defined standards for both systems, including specifications for bank cards from such bodies as EMVCo, the joint venture of six global payments networks, including Visa, Mastercard and American Express. And international or organizations handle clearing and settlements for each system.
But there are shortcomings with the analogy, as well. Public transit is overseen by governmental or quasi-governmental authorities, which often heavily subsidize the cost of transit. So the agencies are obligated to provide equal access for transit services to residents of their jurisdictions. On the other hand, EMV payments cards are usually issued by private commercial institutions, such as banks. And not everyone has an open-loop credit, debit card or prepaid card or even wants one.
Moreover, not all transit agencies can afford the millions of dollars it would cost to implement contactless EMV payments, especially smaller agencies. And even if they did, they would still need to continue to support a separate ticketing system for those customers who cannot or will not use contactless EMV bank cards.
But contactless open-loop payments, for the small but growing number of transit authorities and operators that have enabled it, does give these organizations a degree of global interoperability in fare payments. It allows them to accept payments from most foreign visitors who want to ride and who carry the open-loop contactless cards or NFC wallets.
"We expect that the number of throwaway tickets that we use now will be decreasing substantially as part of the business case and also stopping selling the tickets," STIB's Rulmont said during a panel discussion at the Transport Ticketing conference Jan. 28. These are tickets that foreign visitors generally use.
He said that STIB launched a pilot of contactless fare payments last month with employees of the contactless ticketing service. The operator also did contactless payments tests last fall. By April, regular customers will be able to tap their credit and debit cards or NFC devices to pay across STIB's three modes of transport.
Overall, STIB handled nearly 418 million trips across its various modes in 2018, up by 4.2% from the previous year. It runs more than 300 trams and nearly 700 buses, and its Brussels Metro has 69 stations.
When it launches, STIB will join such other major European cities as London, Milan, Rome, Kiev and Moscow in enabling contactless fare payments.
© Mobility Payments and Forthwrite Media. Mobility Payments content is for individual use and cannot be copied or distributed without the express permission of the publisher.