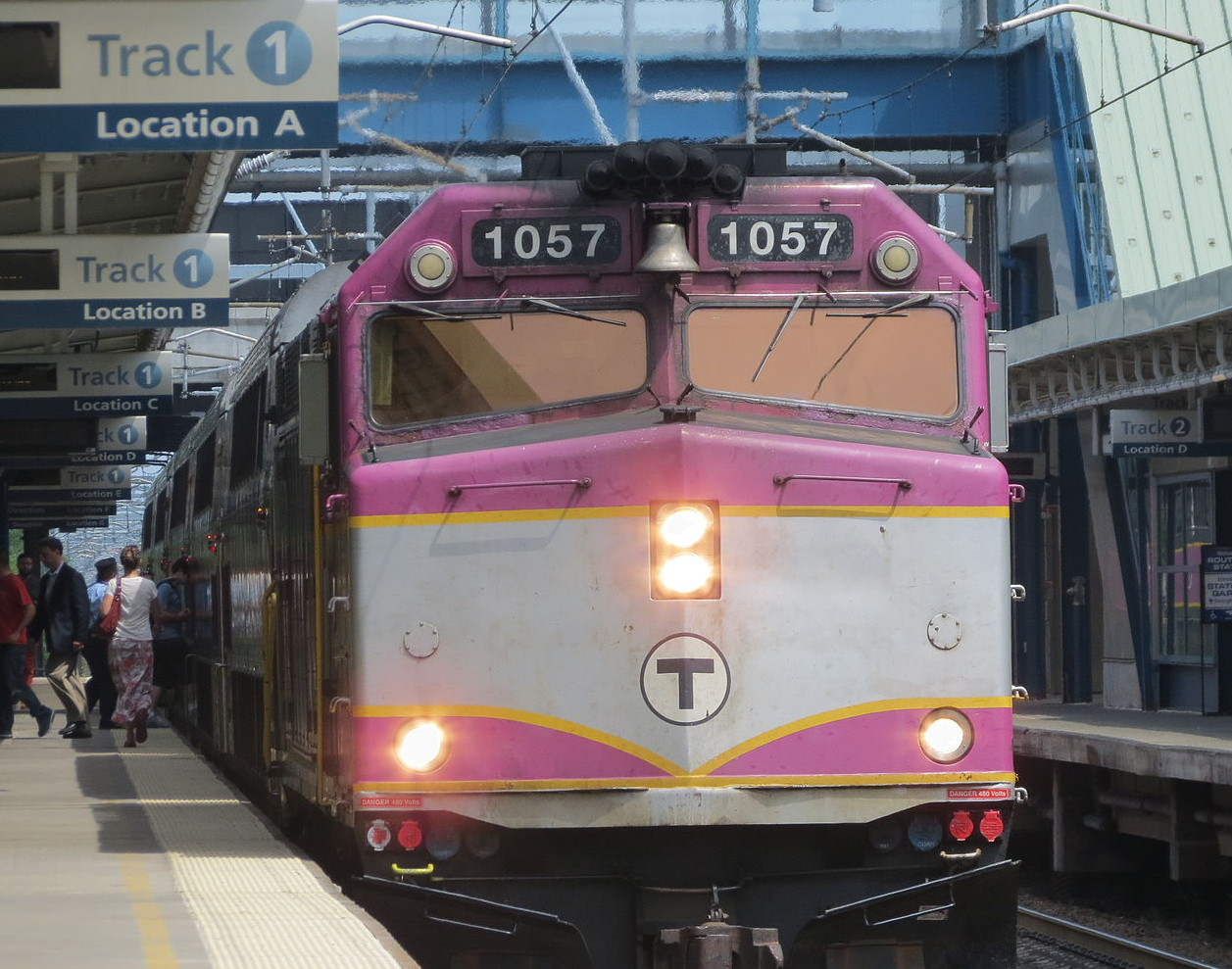 Article Highlights
Key Takeaway:
Boston's massive account-based ticketing project got a "reset" that extended the rollout schedule to 2024 and increased the vendor contract or contracts by nearly 30% to over $935 million. The revised contract will deal technical challenges, an overly optimistic rollout and implementation schedule and requests for additional functionality.
Key Data:
Chart: Growing use of mobile tickets by Boston's MBTA.
Organizations Mentioned:
• MBTA
• Cubic Transportation Systems
• John Laing  Group
• Masabi
(This premium article was originally published in June 2020. © Mobility Payments and Forthwrite Media.)
The massive new fare-collection system planned by Boston's Massachusetts Bay Transportation Authority, or MBTA, which will include open-loop contactless payments and an expanded closed-loop program, has had trouble getting off the ground. Late last week, the transit agency finalized its "reset" of the project, agreeing to increase the contract by nearly 30% to just over $935 million and to add two more years to the rollout schedule–all in hopes of getting the project back on track.
The contract, with the parent company of systems integrator Cubic Transportation Systems, along with a financing partner, the John Laing Group, calls for an overhaul of Boston's aging fare-collection system. The new system will cover all of MBTA's modes of transit–subway, bus, commuter rail and ferry. And in addition to rolling out open-loop payments and revamping the closed-loop CharlieCard program, the contract will implement account-based ticketing and expand mobile ticketing. As before, the contract includes expenses for operation and maintenance of the system by Cubic for at least 10 years.
MBTA is the fourth largest transit agency in the U.S. in terms of ridership, playing host to 352 million trips last year across its various transit modes, according to the American Public Transportation Association.
In its reset, unveiled last December and further detailed in April of this year, MBTA said it plans to extend the rollout to 2024. Under the new contract, capital costs will increase by more than $240 million to a total of $597.5 million. Not all of that will go to Cubic. The revamp also calls for up to $49 million more for Germany-based Scheidt & Bachmann, to extend the life of the legacy CharlieCard system. The capital expenditures are in addition to operational and maintenance costs of just under $338 million for 10 years, slightly lower than in the original contract. (The project is financed as a public-private partnership, so MBTA pays for it largely after the new system is built.)
It brings the contract total to nearly $1 billion. The expensive overhaul comes at a time when MBTA, like other transit agencies in the U.S. and globally, are dealing with plummeting revenues because of the coronavirus pandemic. While transit agencies receive large subsidies from governments, which often make up the lion's share of their budgets, MBTA said its fare revenue during normal times still accounts for a "significant share" of its operating budget, at around 42%. MBTA ridership was down by more than 90% in April alone because of the coronavirus lockdowns.
The $935 million price tag for the new contract compares with $723 million for the original contract with Cubic and UK-based John Laing Group, announced in late 2017, including the 10-year operations and maintenance agreement. That agreement can be extended for up to 10 more years.
Troubles for Original Project
While transit officials haven't revealed all of the problems they faced with the original contract, the officials said in December that they and Cubic had "learned lessons," including:
• Technical challenges that Cubic encountered, for example, with validators on vehicles.
• "Questionable feasibility"of the "big-bang rollout" that would have launched functionality for the new fare-collection system all at once.
• A "compressed timeline" for installing, testing and moving customers to the new system.
• And "requests" for additional system functionality beyond what was proposed originally.
The latter point may relate to another failing of the original project: Insufficient consultation with the community, including where to deploy the expanded CharlieCard sales and distribution network.
Ridding System of Cash
Besides replacing the aging fare-collection system with one that prepares the agency for the future, the new system aims to eventually eliminate use of cash on all buses and light rail and commuter trains. It also introduces all-door boarding on buses. These are the types of measures transit agencies are introducing to ease concerns by riders who are worried about taking mass transit again following the coronavirus lockdowns. But most if not all of these measures were already planned by MBTA before the impact of the pandemic was felt.
With account-based ticketing making up part of the revamp, MBTA will be able to eventually open up its fare collection system to third-party transit services, such as ride- and bike-share providers, paratransit agencies and parking operators, as well as connecting with other transit agencies in the region. This could help MBTA participate in mobility-as-a-service platforms.
The longer implementation period for the new fare-collection system will allow for a phased-in rollout, including offering more time for testing. The risk of the big-bang approach to launching the new services all at once is that there would not be a legacy system as a fall back if something went wrong. That is the situation that Cubic found itself in in 2013 with the launch of the new Chicago Transit Authority fare-collection system. Chicago's Ventra system encountered a number of problems when first launched.
Another Cubic project, New York's Metropolitan Transportation Authority OMNY rollout, is also taking the phased-in approach for its $500 million-plus fare collection system rollout. Cubic implemented the service after the company won the contract in the fall of 2017. That was only weeks before Cubic announced it had won Boston's MBTA's project. New York's transit system is much larger, but the fare-collection contract does not include 10 years of operation and maintenance or cover commuter rail, as it does in Boston.
In New York, the new system features the OMNY open-loop service, which launched in May 2019. OMNY is expected to be fully rolled out by the end of 2020 on buses and the New York City Subway, despite delays caused by the Covid-19 lockdowns. The OMNY project comes as more public transit agencies move toward accepting contactless debit and credit cards and NFC wallets globally, including those in the U.S., as more banks issue contactless credit and debit cards. The hit to transit budgets from the lockdowns threatens to delay those rollouts, however.
No Plans to De-emphasize Closed-Loop CharlieCard
In Boston, the initial rollouts of fare payments with contactless EMV credit and debit cards and credentials on Apple Pay and Google Pay has been pushed back to 2022, with pilots perhaps beginning in 2021. That is later than originally planned. And open loop won't be fully rolled out at all MBTA subway gates and on board all buses until 2023. Importantly, transit officials have said they will offer fare capping, which will give riders incentives to use their bank cards to pay as they go.
But unlike the fare-collection system overhauls in New York and earlier, in London, open-loop payments is not the main payments option for Boston. Boston transit officials are planning a large role for their closed-loop CharlieCard. The CharlieCard today is a Mifare-based proprietary contactless card. The future CharlieCard is likely to get new technology, probably a standardized chip complying with EMV protocols.
CharlieCard availability will also be expanded, with the sales network for cards and reloading outlets for the stored-value purse increasing from a little more than 300 locations today to more than 1,400 in the future, including vending machines in subway stations and on city streets and agents in retail outlets. This includes enabling customers to purchase and reload their cards at some bus stops. MBTA also plans to launch a "Charlie mobile app," and allow customers to manage the card on the web from their accounts with the agency.
Based on the experience of other transit agencies that have introduced open-loop payments, even if a substantial share of customers tap to pay fares with credit and debit cards or NFC mobile wallets, agencies still need to continue to support their closed-loop, stored-value cards. That's not only to serve their unbanked customers. Even in London, a global showcase for the success in open-loop fare collection, Transport for London's closed-loop Oyster card remains popular, as NFC Times has reported.
In addition, riders will be able to use their CharlieCards and Charlie mobile app–and presumably their contactless EMV cards and NFC wallets–to pay for transfers across the various transit modes that MBTA oversees–subway, bus, commuter rail and ferry by 2024.
And MBTA will also extend the CharlieCard and likely contactless-EMV cards and NFC wallets to enable customers to pay for tickets and passes for commuter rail and ferries. Phase one of the new project, in fact, will include putting gates at commuter rail terminal stations. That could help to eventually replace paper ticketing on these transit modes.
Replacing mTicket App?
It also leaves the fate of MBTA's popular mobile-ticketing app, mTicket, in doubt. The app accounted for 36% of commuter rail and ferry revenue last year, an MBTA spokeswoman told NFC Times. In total, the agency recorded more than 32 million total trips on its 13-line commuter rail service last year, and another 1.6 million on ferries.
MBTA introduced the mobile-ticketing app in 2012, and users can buy single and round-trip rides, along with monthly passes. They show conductors or other staffer the ticket or pass on their phone screens for visual inspection or with a QR code to be scanned. The mobile-ticketing service uses a software-as a service platform from UK-based Masabi.
In 2019, MBTA recorded sales of 9.4 million individual mobile tickets, and passes, up 12% from 2018, a spokeswoman told NFC Times.(See table). Mobile-ticketing revenue totaled $102.4 million last year, an increase of 16% from 2018. In February 2020, the last full month before the coronavirus lockdowns, the agency had mobile-ticketing sales of $8.2 million.
The agency pays Masabi a fee 1.4% of mobile-ticketing revenue to use the platform. That amounted to a little more than $1.4 million in fees for all of 2019, not counting card processing charges, said the MBTA spokeswoman. She acknowledged that the new fare-collection system could replace the mTicket app with other mobile payments options. These include the mobile CharlieCard app and contactless EMV card credentials in the Apple Pay and Google Pay wallets.
"Regarding the long-term partnership with Masabi, the MBTA's arrangement with Cubic plans to fully integrate the commuter rail payments system by 2024," she said. "(There is) more to be determined regarding the future of the mTicket and Masabi."
Cubic now has its own software-as-a-service platform, with its $43 million acquisition early this year of U.S.-based Delerrok, but there has been no mention of using this platform as part of the new fare-collection system for MBTA.
In any case, the transit authority has much more pressing concerns, as it seeks to get it's billion-dollar fare collection up and running.
© Mobility Payments and Forthwrite Media. Mobility Payments content is for individual use and cannot be copied or distributed without the express permission of the publisher.