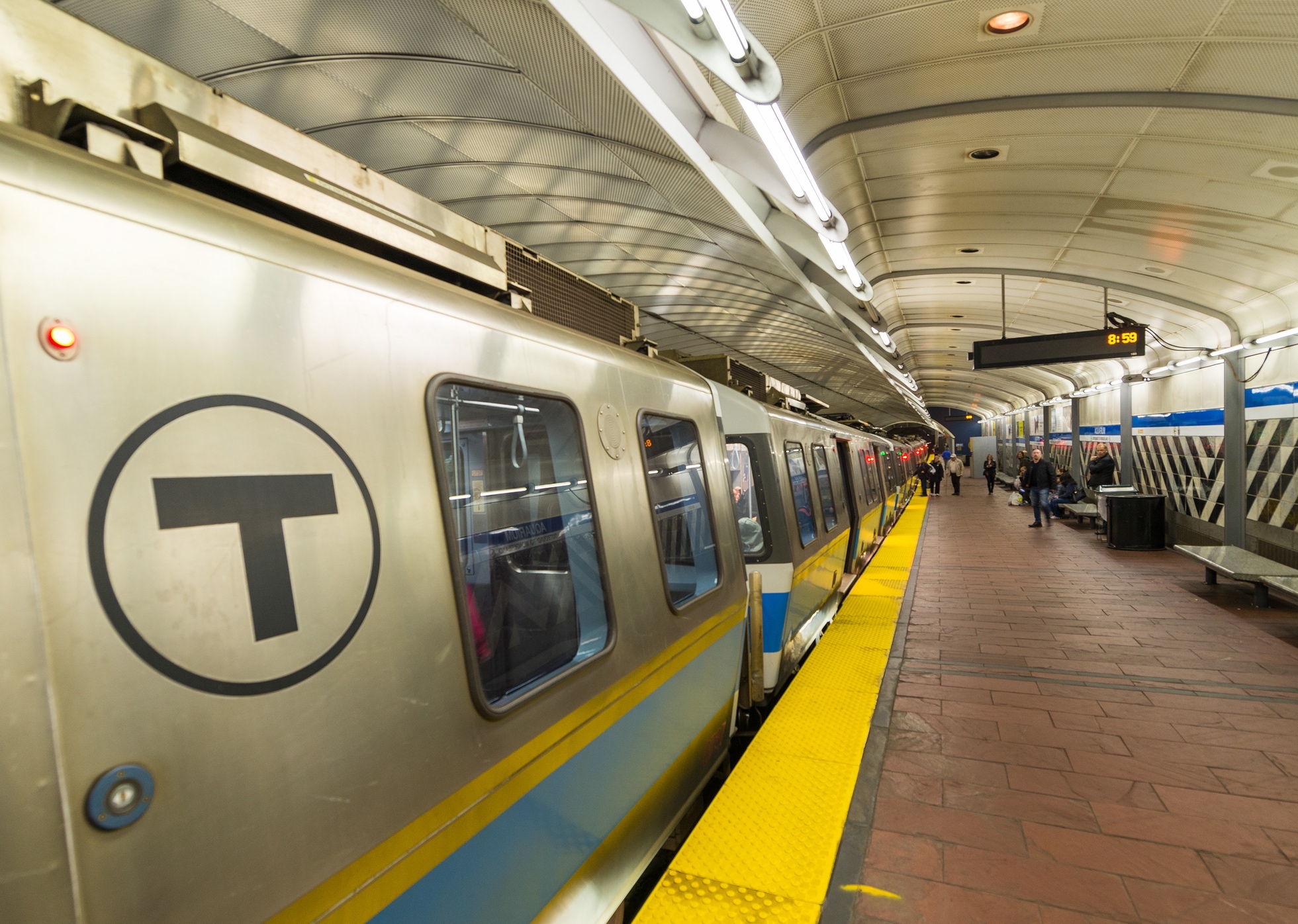 Article Highlights
Key Takeaway:
MBTA plans to rid its fare-collection system of cash. The expensive overhaul of the fare-collection system, which will introduce open-loop payments, an enhanced closed-loop service and account-based ticketing, is not scheduled to be completed until 2024.
Key Data:
U.S.-based Cubic Transportation Systems is building the system, which will cost nearly $1 billion, an amount that includes 10 years of operational costs. The project, which has been delayed, is now scheduled to be fully rolled out by 2024.
Organizations Mentioned:
• MBTA
• Cubic
The Massachusetts Bay Transportation Authority, or MBTA, in Boston plans to completely do away with cash fare payments on its various transport modes when it rolls out its massive new fare collection system.
The system will enable open-loop contactless payments and expand MBTA's closed-loop CharlieCard program. The authority will also accept payments from both open- and closed-loop cards on smartphones, as well as other devices, including wearables–across all of the transport modes that MBTA oversees: subway, bus, commuter rail and ferry.
U.S.-based Cubic Transportation Systems is building the system, which will cost nearly $1 billion, an amount that includes 10 years of operational costs. The project, which has been delayed, is now scheduled to be fully rolled out by 2024.
"With this system, what we're doing is removing on-board cash payments and expanding our sales network so that people can reload before they get on board," said Nealay Vasavda, MBTA's technical lead for policy implementation. "If we kept the cash payments on board, it wouldn't get the same level of benefit in terms of increasing service speed."
He emphasized the benefits of the planned account-based ticketing system during a recent conference.
'A Lot of Equity Concerns'
To banish cash from transit vehicles means making sure customers who don't have credit or debit cards–or don't want to use them to pay for fares–have alternatives. In particular, that requires expanding ways for customers to load and manage MBTA's closed-loop CharlieCard.
MBTA officials earlier acknowledged they didn't do enough community outreach initially, including asking about where to deploy the expanded CharlieCard sales and distribution network. It's one of the reasons that MBTA had to renegotiate its contract with Cubic and "reset" the project. This increased the contract cost by nearly 30% to just over $935 million and added two more years to the rollout schedule.
"There's a lot of equity concerns," said Vasavda, speaking of the planned elimination of cash. "People really are worried that by removing cash on board, that will make it harder for people who rely on cash to take the system, so we took that feedback to heart.
"We really made sure that we (will) have a very expansive sales network, and a lot of different ways to load remotely. But something else that we built into the system is the ability to go negative on your fare card."
For want of a better term, MBTA will basically extend "overdraft protection" to customers, he said. "If you can't find a way to reload before you get on, you can tap your card, go negative and pay us back later."
But that raised other concerns by some customers that by removing cash payments on board transit vehicles, some people "just won't pay," Vasavda said.
In response, MBTA is building a "really robust fare-inspection program that makes sure that everyone has paid," Vasavda said. He added that those who don't pay will not face criminal penalties. And the agency has been trying to get fines lowered in Massachusetts state law. There will also be an appeals process for those who are cited for non-payment of fares.
Speeding Fare Collection
By doing away with cash, officials hope to increase boarding speeds. And while the system overhaul was planned well before the Covid-19 pandemic, eliminating cash on transit vehicles and at gates will also ease perceived fears by customers that notes and coins can spread the coronavirus.
Vasavda also said the new fare-collection system would take other measures to accelerate the fare-collection process, such as enabling customers to board buses at all doors. That alone could increase boarding speeds by up to 10%, he indicated.
Vasavda's senior colleague, Sara Walsh-Mulligan, head of system implementation, fare transformation, noted that the account-based ticketing system will enable MBTA to have much more flexible fare policies. The system puts the intelligence for fare calculation, reloading, refunds, fare capping, rolling period passes, etc. in the back office, not on the card and terminal.
Under the revised rollout schedule, riders won't be able to begin tapping contactless cards and NFC wallets until 2022, after field tests. Full acceptance of contactless payments and the new CharlieCard will be available on all subway and bus lines in 2023, then all MBTA modes in 2024.
© Mobility Payments and Forthwrite Media. Mobility Payments content is for individual use and cannot be copied or distributed without the express permission of the publisher.