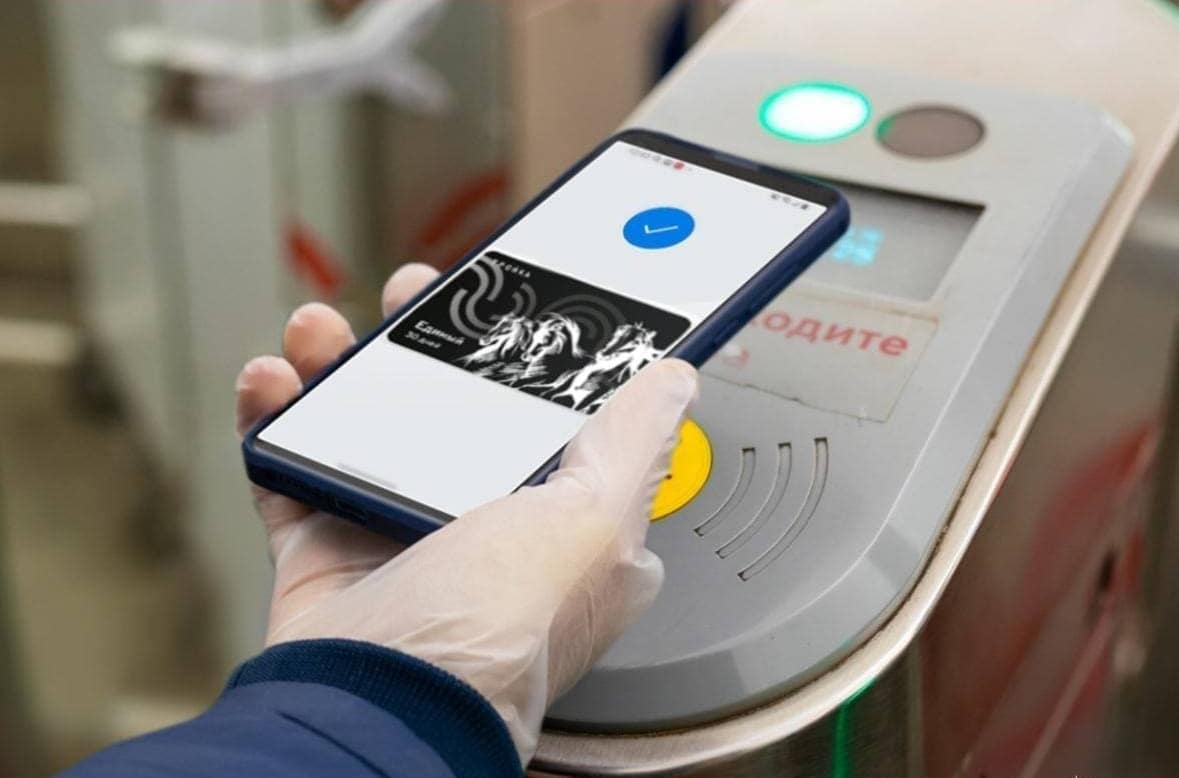 Article Highlights
Key Takeaway:
The giant Moscow Metro is testing a virtual version of its Troika closed-loop card. It plans to add the card to at least three major Pays wallets, according to an executive.
Key Data:
Table: Major Pays wallets support for closed-loop fare cards
Moscow Metro is launching a trial of a virtual version of its closed-loop Troika card that will be added to the Google Pay wallet, the agency announced Wednesday.
This is likely the first step in Moscow Metro's move to further develop its Troika card program for electronic payments, with an agency executive saying in June that the large transit agency plans to "tokenize" Troika and add it to such major Pays wallets Apple Pay, Google Pay and Samsung Pay.
The agency is conducting a test with 1,000 users and will allow them to buy only a single 30-day travel ticket to load onto the virtual cards. They will be able to use the virtual Troika card with this ticket on the agency's various modes of transport, including metro, trams and regular and electric buses. To purchase the tickets, customers will use a special version of the Moscow Metro app, with participation from VTB Bank, which will handle the "issuing and uploading the card to the mobile device," the parties said. The virtual Troika card is apparently transferred to the Google Pay app after that.
While it's not clear that when rolled out the virtual version of the Troika card will have the same functionality as the popular plastic version, Maxim Liksutov, deputy Moscow mayor in charge of the transport, said in a statement Wednesday that the agency intends to give the growing number of customers who do not carry plastic cards with them a "virtual Troika in your smartphone."
Roman Latypov, first deputy CEO for the strategic development and client work for Moscow Metro, speaking at a conference in June, said one of the goals of the agency is to develop its closed-loop card program. "So we call this project, 'virtual Troika,'" he said. "The idea is that we put our closed-loop card Troika into wallets in different phones from Google Pay to Samsung Pay to Apple Pay and others." The Pays wallets routinely tokenize cards loaded into the wallets to increase security.
Moscow Metro already accepts fare payments from these NFC payments services with contactless EMV credit and debit card credentials loaded into the Pays wallet. They also accept separate contactless bank cards, of course. In separate project, Moscow Metro announced this week that the agency would hold a 1,000-person test to enable customers to pay fares using facial recognition technology and a stored bank card.
After it rolls out its virtual Troika cards, Moscow Metro will join other transit agencies that have added virtual versions of their closed-loop cards to the Pays wallets over the past few years.
These include large transit agencies in North America, Asia and Europe–working with the Pays wallets providers. In the past year to 18 months alone, several agencies have introduced mobile and wearables fare payments with closed-loop cards, including those in Los Angeles, Washington, D.C., Chicago, Hong Kong, Tokyo and Slovakia.
That adds to closed-loop cards that the Pays wallets, mainly Apple Pay, Google Pay and Samsung Pay, already supported in China, Japan, the U.S., Australia and elsewhere.
Some of the agencies adding virtual closed-loop cards to the wallets have no immediate plans to also introduce open-loop payments, including the Metropolitan Transportation Commission, or MTC, in San Francisco; the Los Angeles County Metropolitan Transportation Authority, or Metro; and the Washington (D.C.) Metropolitan Area Transit Authority, or WMATA; as well as fare-collection scheme Octopus Cards in Hong Kong.

The Pays wallets providers, especially Apple and Google, accelerated the pace of support for closed-loop cards starting in 2020, including in the U.S. Transit officials noted last year that concerns about the Covid-19 pandemic influenced their decisions to introduce mobile payments and enabling reloading of their closed-loop cards in apps. They said the virtual cards would reduce interaction between customers and transit staff and vending machines.
© Mobility Payments and Forthwrite Media. Mobility Payments content is for individual use and cannot be copied or distributed without the express permission of the publisher.