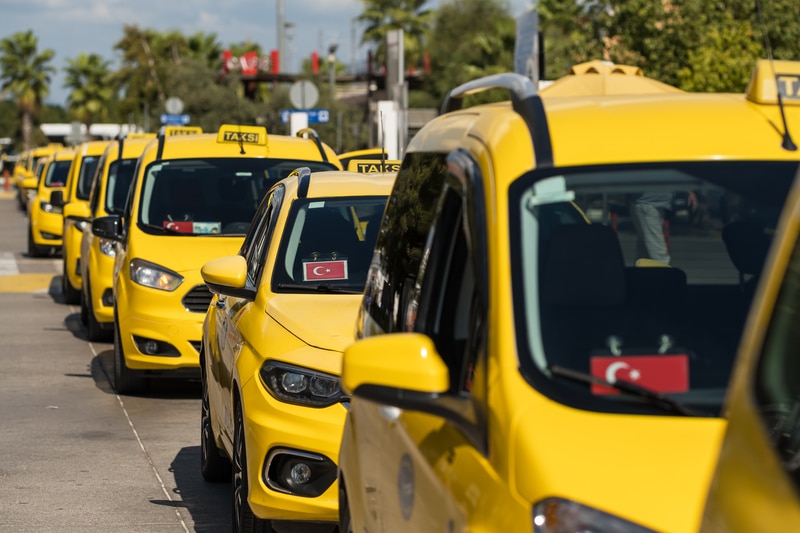 Article Highlights
Key Takeaway:
Start-up seeks to increase card acceptance among Turkish taxi drivers through use of SoftPOS technology. Major payments networks, such as Visa, have been pushing the technology.
Key Data:
Start-up Payneer hopes to have 10,000 cabbies accepting payments with SoftPOS terminals by next January. There are a total of around 80,000 taxi drivers in Turkey, according to the fintech.
Organizations Mentioned:
• Payneer
• Yapı Kredi
• Visa
A Turkish start-up hopes to entice more taxi drivers to accept contactless credit and debit cards using SoftPOS terminals on Android smartphones, under a scheme being rolled out by the local fintech.
Payneer Technology, not to be confused with the American fintech, Payoneer, which handles online funds transfers, has launched a trial of the SoftPOS service. The start-up is working with large Turkish bank, Yapı Kredi and the bank's recently launched SoftPOS product, known as POS Cepte. The NFC-enabled SoftPOS product is certified by Visa and Mastercard, said Payneer.
The big payments networks, among others, are pushing SoftPOS technology as a way to encourage more small and micro-merchants to accept cards. That includes street vendors, delivery persons, professionals working remotely and taxi drivers. The technology uses NFC-enabled smartphones and tablets to accept the payments via the devices' reader mode.
At present, some taxi drivers in Turkey accept card payments using traditional POS terminals. Many more take cash.
"We interviewed hundreds of taxi drivers and understood that they did not want to use an extra POS machine due to the problems with traditional POS machines," Payneer Technology CEO Ergi Şener told Mobility Payments. "The reason is, traditional POS machines incur extra costs due to technical problems and maintenance fees. On the other side, our solution depends on a mobile application, and it does not bring any additional costs."
He declined to say how much a typical taxi driver would have to pay in additional costs to use conventional POS terminals, though the company did note that the process for drivers to sign up for these terminals was typically three to five weeks.
Şener said his fintech integrated its Payneer service with the Taxi 24×7 calling application, and hopes to have 10,000 cabbies accepting payments with SoftPOS terminals by next January. There are a total of around 80,000 taxi drivers in Turkey, he said.
Whether he reaches that target remains to be seen. But among incentives the project backers are using to entice drivers to adopt the new service include enabling customers to add a tip on the terminals for drivers, rewarding the top three taxi drivers who receive the most SoftPOS transactions during a given period and sharing some Payneer revenue with the drivers. Şener didn't elaborate on the latter incentive.
"Through these, we aim to make taxi drivers voluntary 'brand advocates' with the added value we have created in the ecosystem," he told Mobility Payments.
While analysts are projecting strong growth globally for use of SoftPOS terminals, they note that consumers could have security concerns about tapping their bank cards or NFC wallets on someone else's personal phone. This could limit growth.
Şener said he expects that working with Visa and the well-known Turkish bank Yapı Kredi on the service will help ease those security concerns.
© Mobility Payments and Forthwrite Media. Mobility Payments content is for individual use and cannot be copied or distributed without the express permission of the publisher.