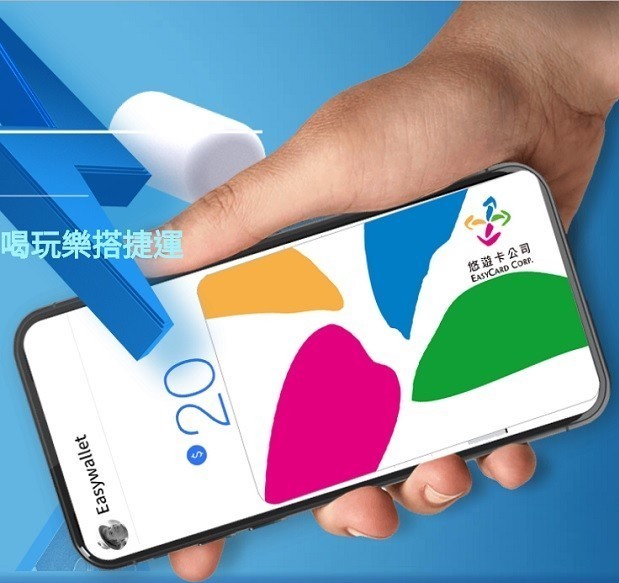 Article Highlights
Key Takeaway:
Competition is changing in Taiwan and in other Asian countries where e-purse payments providers have used their base of millions of mass transit-riding cardholders to expand into retail and other markets. EasyCard Corp. provides an example of the challenges these providers are facing.
Key Data:
Chart: Top 5 e-payments institutions in Taiwan, by No. of users
Organizations Mentioned:
• EasyCard Corp.
• Line Corp.
• IPASS
• Jkopay
EasyCard Corp. remains the dominant contactless stored-value card in Taiwan, boasting market shares of nearly three-quarters of transit fare payments and retail transactions nationally amid competition from three other contactless closed-loop cards that vie for transit and low-value retail transactions across the island nation.
But competition is changing in Taiwan and in other Asian countries where e-purse payments providers have used their base of millions of mass transit-riding cardholders to expand into retail and other markets. EasyCard Corp. provides an example of the challenges these providers are facing.
For EasyCard, the Covid-19 pandemic, which cut fare revenue substantially in 2020 and again in May through to August 2021, is occurring at a bad time for the company. EasyCard had already been seeing slow to nonexistent growth in retail transaction volume with its cards before the pandemic and that has turned to low single-digit decreases for some months. 
What's more, EasyCard was late to the market in launching its e-payments service and wallet and faces an uphill climb to catch its rivals. At the same time, it has been unable for years to gain support for its closed-loop fare card with Apple Pay, by far the most popular NFC Pays service in Taiwan.
Ivan Chiu, deputy head of corporate strategy and administration for EasyCard discussed the company's digital initiatives and strategy during a session of the Next-Generation Cards Virtual Global Summit & Expo organized by Asia-Pacific business association APSCA.
Chiu noted that revenue for the payments company, which is partly owned by the city of Taipei and the city's MRT, or subway operator, Taipei Rapid Transit Corp., was hit hard by the pandemic. Transit ridership plummeted the first time in March 2020.
The company in the spring of 2020 launched a long-anticipated virtual EasyCard in the Samsung Pay wallet, following much development work and delays. The implementation was a significant technical achievement because EasyCard still largely uses low-end Mifare Classic for its cards and readers. The Samsung implementation stores EasyCard on a chip in a number of Samsung NFC phone models, including the Galaxy S8 and Note8 and later.
Samsung Pay, however, is not very popular in Taiwan, especially compared with Apple Pay. Yet EasyCard has been unable to get its closed-loop card adopted by Apple for the latter's payments service, which launched in Taiwan in March 2017. That is despite interest by Apple in enabling closed-loop contactless fare cards in its wallet, which it has done in Japan, China, Hong Kong and the U.S. (The launch of the FeliCa-based Octopus card in Hong Kong by Apple in June 2020 was notably more than two years behind the launch of Octopus for Samsung Pay.)
Chiu acknowledged during the question-and-answer session that EasyCard has been talking to Apple for years. He didn't say why there is still no EasyCard in Apple's wallet. But a source told Mobility Payments he believes it's mainly a technical problem of putting EasyCard's low-end Mifare application on Apple's secure NFC chips. Other closed-loop fare cards that Apple Pay supports run on microprocessor chips.
And the EasyCard implementation with Samsung Pay is not without its problems. While the coupling between the phone and metro gate readers is strong and works even when the phone is out of battery power, that's not the case for readers at reload machines in stations, which barely read the virtual cards. In addition, a technical glitch combined with onerous government regulations makes registering a bank account for over-the-air top-ups difficult.
In any case, Chiu said he believes that for consumers, it "takes a long period to move from the card to the phone to make payments." People mainly use their phones for shopping, to access the internet, use social media and other network-based functions, he noted. On the other hand, most consumers continue to see stored-value cards as the most convenient way for paying for fares and small retail purchases.
Unlike in the West, electronic (contactless) stored-value cards, usually built off a base of transit fare collection, are used often in developed markets in Asia for low-value retail transactions. In addition to EasyCard in Taiwan and Octopus in Hong Kong, other examples include Suica in Japan and Tmoney and Cashbee in South Korea.
EasyCard, which launched 20 years ago, has more than 87 million cards on issue–nearly 10 million of which are used each month. EasyCard has steadily added to the range of uses for its cards over the years, including enabling users to pay for fares on four MRTs in Taiwan, as well as on buses and for national rail, high-speed rail, taxis, parking and bicycle rental. Thanks to interoperability pushed by Taiwanese officials, most transit operators can accept three other commercial stored-value cards, iPASS, icash and HappyCash.
EasyCard also can be used for certain ID functions in Taiwan, including as a library card. And it's accepted at thousands of merchant locations in Taiwan. The three other e-purses are also accepted at many of the same retail chains, such as at Taiwan's ubiquitous convenience stores.
But EasyCard is the most widely deployed e-purse by far and according to Taiwan's financial regulator, the FSC, Taiwan's EasyCard cards were used for NT$5 billion (US$175 million) in retail purchases in April 2021. That amounted 74.4% of retail sales from all stored-value cards in Taiwan. Volume was up that month from 2020, but had dropped slightly from the previous month. The impact of the pandemic probably explains at least part of that dip. But EasyCard has been experiencing weak growth in monthly retail sales volume for at least the past few years.
Pressure to Launch E-Wallet
Its stagnant retail transactions and limited growth potential for fare-based revenue no doubt increased the pressure on EasyCard to launch an e-payments service and wallet–in order to stay competitive in Taiwan's tech-savvy, smartphone-obsessed market.
That would include a QR code-based e-payments service because while many merchants, especially small shops and night market vendors, don't accept any type of cards for purchases, some do accept QR codes. It would also include peer-to-peer funds transfers and expanded online payments.
Among those growing impatient for the new wallet were politicians in Taipei City, which has a controlling interest in EasyCard's Corp's parent company. EasyCard finally launched its Easy Wallet in 2020, after receiving an e-money license from regulators.
EasyCard's Chiu touted the move during his conference presentation last December, noting that the wallet expands EasyCard reach from cards to the mobile phones. "You can (send money) peer-to-peer or scan to pay in the retail sector," he said. "And with a token card system, you also can touch and go to take the MRT or buses with your Android phones. Moreover, you also can top up your EasyCard on your phone." 
The Easy Wallet launch had followed years of trials and initiatives by EasyCard to introduce mobile payments, with the first mobile NFC trial involving EasyCard dating as far back as late 2007.
More than 10 years later, EasyCard was still experimenting with ways to bring mobile payments to customers, even trying out Bluetooth low energy to transmit payment details to terminals, before dropping the idea. A rollout of EasyCard on NFC SIMs issued by telcos a few years ago also fizzled out because of poor adoption by customers.
Late to the E-Payments Party
The move to open-loop fare payments in in Taiwan's capital, Taipei, has failed to gain much traction. That's perhaps because of the city's major stake in EasyCard Corp., which would likely lose revenue to bank-issued cards. The much smaller subway system in Kaohsiung, Taiwan's third largest city, does accept open-loop payments; as does the separate MRT network serving the country's major airport in Taoyuan.
It remains to be seen whether EasyCard will be able to catch up in the e-payments market, where it is very late to the party. Although it is seeing significant growth in transactions, after more than a year, the Easy Wallet still ranks fourth in number of users with a little more than 1 million, as of April 2021, according to the FSC. That is well behind leaders Jkopay, with 4.4 million users; and Line Pay Money, part of Taiwan's popular instant messaging service Line Corp., with just over 3.5 million users. Line announced an investment and tie-up with Kaohsiung-based IPASS Corp.–one of EasyCard's main rivals–in late 2017.
Line Pay, which officially launched in Taiwan in 2015, has been among the top e-payments providers in Taiwan. Line Corp. Taiwan said more than a year ago that it had 164,000 in-store and online merchants and service providers signed up to accept its QR code-based payments, which totaled just over NT$1.8 billion (US$64.7 million) sales volume for April 2021. Jkopay had just over NT$2.5 billion in retail sales volume. Together, they had more than 60% of all e-money retail payments in Taiwan for the month.
By comparison, Easy Wallet had NT$404 million in retail and related e-payments business in April. While that has been growing, it amounted to just 5.7% of total e-payments at retail for the month.
EasyCard would be well-placed to take advantage of its dominance in the transit fare payments market, and its Easy Wallet is supposed to enable users to tap their phones to pass through metro turnstiles and pay for fares on board buses. But it seems that the feature works infrequently, unless users have a Samsung phone and can load their card in Samsung Pay wallet, which can establish a link to the Easy Wallet.
EasyCard also has a problem when it comes to expanding use of the wallet abroad.
Line Pay Taiwan said shortly before the pandemic that it was planning to launch cross-border payments for Taiwanese consumers traveling to other countries where the Line app is popular, Japan and Thailand, as well as South Korea.
So far, EasyCard is offering only one cross-border payments service for Taiwanese cardholders who travel—once Covid-19 travel restrictions are lifted–to Okinawa, Japan. EasyCard's Chiu said there would be other cross-border deals focusing on EasyCard cardholders who don't have credit cards or prefer not to use them.
He acknowledged the changing landscape EasyCard is facing, with the past two decades seeing the company expand from fare collection to retail payments and now to account-based e-payments. He said there are plans to cooperate with more digital and financial payments providers, although he didn't elaborate.
The stakes are high, and if EasyCard does not adapt to the fast-changing world of digital payments, it could eventually find itself relegated to the role of a government-subsidized provider of fare payments, nothing more.
© Mobility Payments and Forthwrite Media. Mobility Payments content is for individual use and cannot be copied or distributed without the express permission of the publisher.