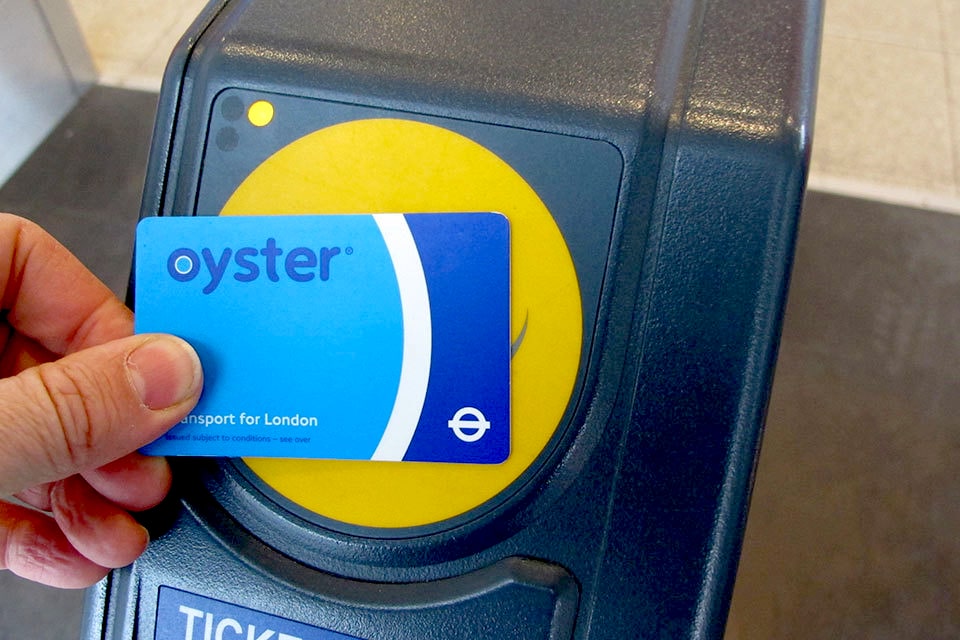 Article Highlights
Key Takeaway:
Transport for London continues to promote its pay-as-you-go model, introducing weekly fare capping for Oyster card users on trains and the Tube. It had already offered the service on buses and trams for Oyster users, as well daily fare capping. But this only brought Oyster to parity with contactless EMV payments in terms of fare capping. And contactless continues to grow faster.
Key Data:
Just under 80% of trips on the London Underground are pay as you go, 72% on London buses. Most of these PAYG trips are paid for with contactless EMV credit and debit cards or card credentials in NFC wallets, with customers making around 70% of PAYG transactions with contactless. Stored-value Oyster cards make up the rest.
Organizations Mentioned:
In a move expected to make Transport for London's pay-as-you-go model even more dominant and further erode support for season tickets and other period travel passes, the agency today said it will introduce weekly fare capping for PAYG transactions with its closed-loop Oyster card on rail and Underground trips starting Monday­–years after it began supporting the feature for open-loop contactless payments.
Transport for London already was supporting weekly capping for Oyster on London buses and trams, a feature it introduced in 2018. Both Oyster and contactless cards and NFC wallets already support daily capping across all transport modes, as well.
The transit agency has been promoting the pay-as-you-go model for years and said today that just under 80% of trips on its large Underground network, the "Tube," are pay as you go, with the remainder season tickets, passes and single-trips tickets.
Most of these PAYG trips are paid for with contactless EMV credit and debit cards or card credentials in NFC wallets, a trend that has been accelerating during the pandemic. At present, customers make around 70% of pay-as-you-go transactions with contactless on Tube and rail trips, with stored-value Oyster cards making up the rest. And contactless represents around two-thirds of PAYG transactions on London buses. Contactless accounts for half of all trips on the Tube, including PAYG, season tickets and concessions, a spokesman told Mobility Payments.
And for the first time in more than a year, Transport for London today released an updated figure on the share of contactless transactions customers are making from their NFC-enabled smartphones and smartwatches, supporting Apple Pay and Google Pay and other Pays services. The agency said the mobile-wallet payments account for around a quarter of all contactless transactions.
While mobile wallet use is growing, it is doing so relatively slowly. Wallet transactions accounted for 21% of contactless transactions in February 2020 and around 20% in the fall of 2019, with contactless credit and debit cards making up the rest. Transport for London doesn't offer a digital version of the Oyster card that users can store in mobile wallets, so all the wallet transactions reported by the agency use contactless EMV credit and bank cards.
By comparison, contactless transactions from customers using the Pays wallets in Sydney have been growing quickly this year, now accounting for 55% of contactless transactions, Transport for New South Wales in Australia disclosed, as Mobility Payments has reported.
Fare capping helped fuel growth in contactless payments in London well before the pandemic. Transport for London launched contactless first of buses, in late 2012, and then on the Tube and other transport modes in the fall of 2014. The agency began offering fare capping to users of contactless payments in 2014, as well.
Fare capping with pay as you go offers customers at least the same price as they would pay for a prepaid daily or weekly travel pass, and after reaching that price, all additional rides are free. And with fare capping and PAYG, customers don't have to pay for period passes they may not fully use.
The pandemic is increasing demand for pay as you go in large part because many customers have flexible work schedules, which makes for uneven–and reduced–ridership.
But ridership has been increasing, with Transport for London saying today that the Tube delivered 2.4 million trips Wednesday, its highest total since the beginning of the pandemic. That compares with a reportedly average ridership on the Tube of just under 4 million per day in July 2019.
The expansion of pay as you go is not benefitting use of Oyster cards nearly as much as it is contactless EMV credit and debit cards and card credentials on NFC-enabled phones and wearables.
The agency told Mobility Payments that while it has seen a continuing shift of customers from more traditional ticketing to pay as you go since 2014–with a decrease of around 10% in season tickets per year–many customers had loaded their travel passes onto their Oyster cards. They could use those cards for pay as you go, after loading value to the cards, but many are pulling out their contactless EMV cards instead.
Besides the nearly eight in 10 customers who use pay as you go on the Tube these days, Transport for London said 72% use the fare payments model on London buses, as well.
But despite the growing popularity of contactless, Transport for London said it continues to develop its closed-loop Oyster card program and has no plans to phase it out.
© Mobility Payments and Forthwrite Media. Mobility Payments content is for individual use and cannot be copied or distributed without the express permission of the publisher.