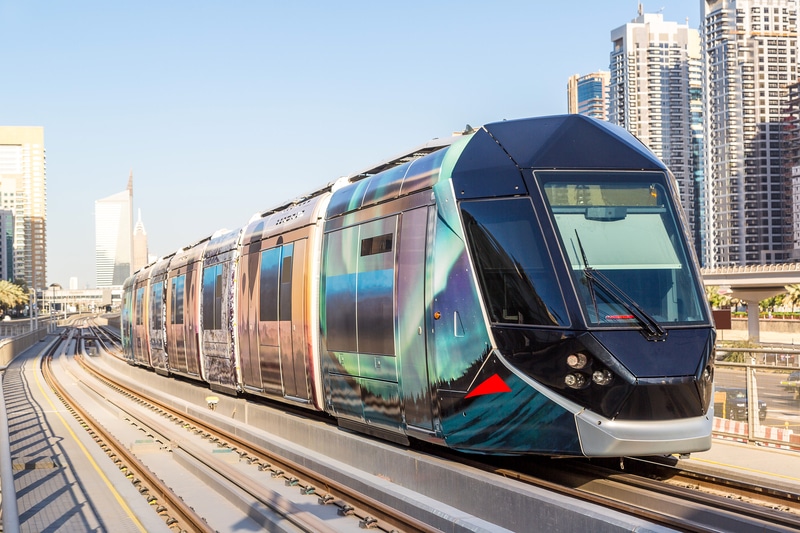 Article Highlights
Key Takeaway:
The Roads and Transport Authority, or RTA, in Dubai has been evaluating proposals from at least five vendors for the overhaul of its fare-collection system. In addition, the Utah Transit Authority received eight bids for its contract for an interim mobile-ticketing service, and AVM in Venice has had to delay the award of its concession deal to launch open-loop payments because of an appeal.
Key Data:
Table: Masabi Pricing-Two Years of M-Ticketing Operations for UTA
The Roads and Transport Authority, or RTA, in Dubai has been evaluating proposals from at least five vendors for the overhaul of its fare-collection system, Mobility Payments has learned.
Among the vendors whose proposals were being evaluated in recent weeks were U.S.-based Conduent, France-based Thales, Hong Kong's Octopus Cards, Estonia-based Ridango and the latter's recently acquired LIT Transit unit and Spain's Indra. Germany-based Scheidt and Bachmann may also be on the list of vendors submitting proposals, though that could not be confirmed.
It's not clear whether RTA has already eliminated one or more of these suppliers and when the agency will choose a winning vendor. But a source told Mobility Payments that the authority is expected to open or review the price bids next week, then, combined with the technical proposals, will probably come up with a shortlist of three vendors.
RTA issued a request for proposal earlier this year, as it seeks to build a multimodal account-based ticketing system. As Mobility Payments earlier reported, the project will include support for EMV contactless fare payments, though that might not be rolled out until phase 2 of the project. The contract is also expected to support mobile ticketing and may include several years of operations by the vendor awarded the deal.
RTA oversees public transit services with more than 1,500 buses, a two-line metro and trams, along with ferries, water buses and other marine transport. At present, these transport modes accept the closed-loop nol card, for which Octopus Cards provided the back office in the past.
UTA Mobile-Ticketing Procurement had Eight Bidders
As Mobility Payments reported last month, the Utah Transit Authority in late July hired UK-based Masabi for a one-year contract with an option for an additional year to provide mobile ticketing from the vendor's software-as-a-service platform.
This interim mobile-ticketing contract is designed to fill the gap left by the provider of UTA's five-year-old GoRide mobile app, Passport Labs, which is pulling out of the ticketing market by the end the year.
Masabi, as provider of the interim mobile-ticketing service, likely has an inside track to provide mobile ticketing to UTA as part of a larger multimodal account-based ticketing system that the agency is now procuring.
That may be why the interim contract RFP attracted as many as eight vendors, some of which may also have bid on the agency's larger ABT system.
Besides Masabi, also submitting proposals on the interim mobile-ticketing contract were Bytemark and Token Transit, both based in the U.S., along with Conduent, Modeshift, Unwire, Scheidt & Bachmann and KAI. Documents obtained by Mobility Payments appear to show that Masabi, Bytemark and Token Transit were finalists, though UTA has not yet released many of the procurement documents.
As Mobility Payments earlier reported, Masabi submitted a proposal of just under $531,000 in operating costs over two years–$253,400 for the first year and $277,514 for the second. (See table below). Bytemark's cost bid came in lower than Masabi's and Token Transit's bid was in a little higher, according to one of the documents. But price only accounted for 20% of the evaluation score that UTA used to select a supplier.
The vendors' level of compliance with a list of more than 100 requirements and options involving scalability, functionality and usability of their apps and SaaS platforms counted for 40% of the score. And their "approach to work"–including the vendors' ability to migrate accounts from the Passport app to their own platform, as well as transitioning from visual validation of tickets to electronic validation, the ability to support fare capping and proposed support for UTA's transit sponsors (employers, schools, residential programs), accounted for 30% of the score.
UTA is not expected to transition from visual to electronic validation during the two years of the interim contract, so costs for this project did not include capital expenses. The move to electronic validation will likely happen with integration of mobile ticketing service with the larger account-based ticketing system that the agency plans to roll out.
Masabi's cost proposal did include a price to supply on-board bus validators, apparently for this later phase of $1,550 apiece in volumes above 500, and $4,350 for validators for rail platforms. The validators would be able to scan 2D barcodes and accept contactless cards.
UTA's larger electronic fare-collection procurement would likely include purchase of validators, so it's not clear yet which supplier would provide this hardware.
UTA operates more than 700 buses, more than 100 trams serving 50 stations, and 18 commuter trains with 15 stations. The agency had a ridership of 44 million the last year before the pandemic, of which 47% were on fixed-route buses, 37% on trams, 11% on commuter rail and the remainder on vanpool, paratransit and route deviation.
Appeal in Venice Open-Loop Procurement
An official with Venice transit agency AVM confirmed recently to Mobility Payments that the agency has received an appeal to its planned award of a contract to launch open-loop payments in the Italian tourism mecca.
As Mobility Payments reported in June, fare-collection system supplier Conduent had won the bid over two other groups to provide the open-loop service. The appeal was likely filed either in July or August.
The AVM official did not name the vendor that filed the appeal. Besides Conduent and the merchant acquirer it is working with on the project, Elavon, the other two vendors submitting proposals for the contract were believed to be France-based Flowbird, allied with an unnamed acquirer; and Italy-based Pluservice, working with Nexi, which earlier merged with SIA.
The Pluservice/Nexi proposal is believed to have ranked a very close second to Conduent/Elavon, so Pluservice is likely the party that appealed. That could not be confirmed, however. AVM is believed to still be processing the appeal.
The Venetian contract is unconventional for open-loop projects and is expected to present a difficult business case for Conduent or any other fare-system vendor that takes it on. It's a concession deal, and the winning vendor will be required to fund all hardware and software costs–including at least 1,700 certified validators for Venetian buses, trams, water buses and shuttles, as Mobility Payments reported earlier.
In exchange, the vendor will receive a commission on all open-loop revenue of a maximum of 3.5% the first year, though the initial rate could be negotiated substantially downward, and the fee would likely be lower in subsequent years. The acquirer would receive a maximum fee of 1% for domestic debit cards, not more than 3% for "non-consumer" domestic cards and up to 5.5% if a customer uses an international bank card.
Plans call for the launch of the service in the early part of 2023.
© Mobility Payments and Forthwrite Media. Mobility Payments content is for individual use and cannot be copied or distributed without the express permission of the publisher.