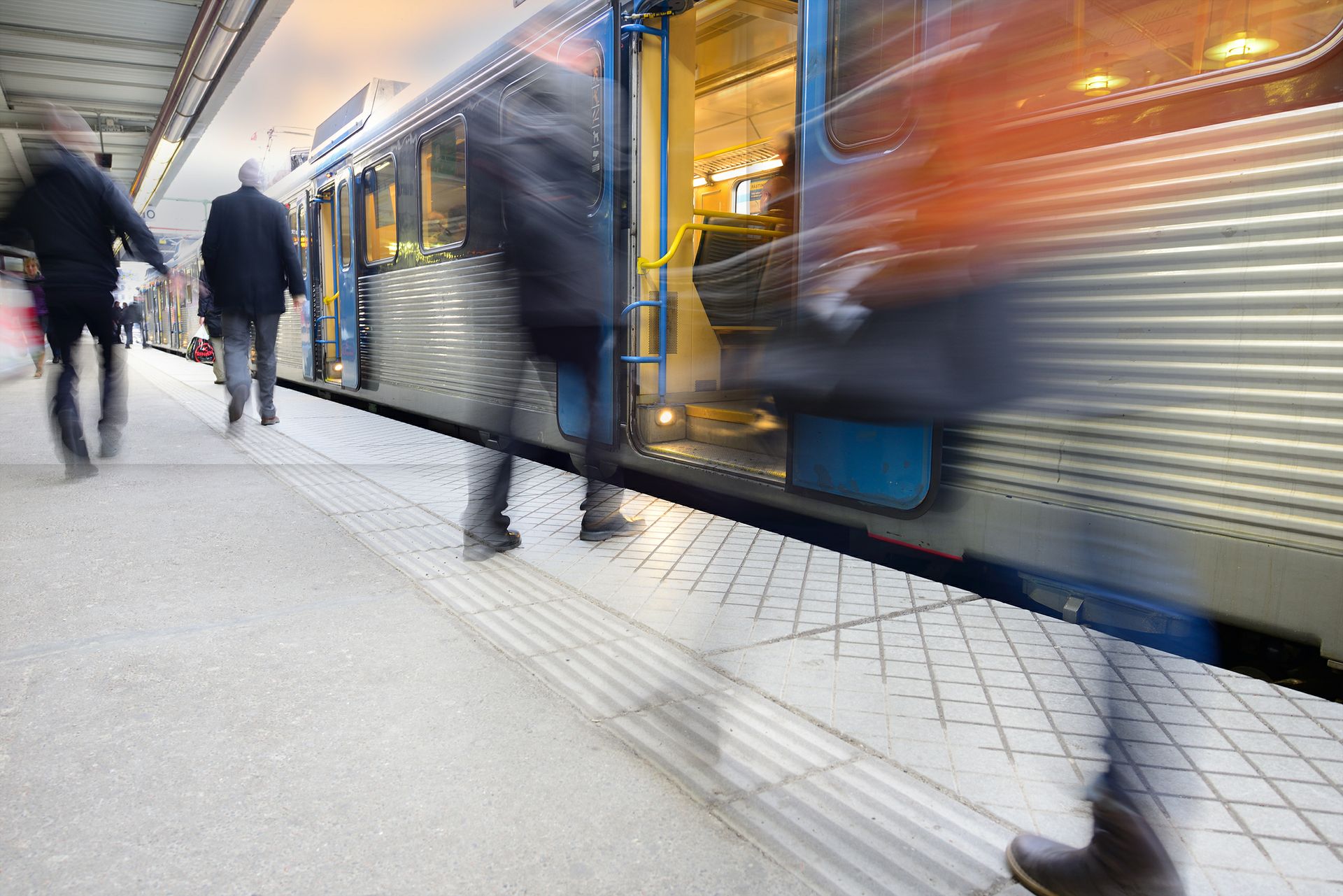 Article Highlights
Key Takeaway:
Mark Brewer, president of Conduent Transportation, discusses the company's plan to spin off or sell his business segment before reversing course, among other topics in an exclusive interview with Mobility Payments.
Key Data:
Table: Conduent Transportation Segment Revenue
In April, U.S.-based Conduent created considerable buzz in the fare-collection industry when it announced it would spin off or sell its transportation business.
Just four months later, the company did an about-face and said it was keeping the Transportation division, at least for now. It appears that changing market conditions on Wall Street had soured the appetite of Conduent's major shareholders for a spin-off, at present.
Mobility Payments talks to the head of that division, Mark Brewer, president of Conduent Transportation, about the fallout, if any, from the company's separation plan and later course reversal, among other topics.
Brewer signed on with Conduent's Transportation segment as COO in mid-2019 and soon after was named head of the division, according to the company. That followed relatively short stints as SVP and managing director of global retail for Diebold Nixdorf and global VP for enterprise, software and cloud at DXC Technology.
Before that, Brewer worked more than 20 years at IBM. The British native started his career as an electronics engineer in the UK, followed by postings in Japan, Australia and the U.S. Among other positions, he served as general manager for IBM's travel, transportation and retail industries.
At Conduent Transportation, he oversees a division that had sales of $746 million last year, amounting to 18% of total revenue for Conduent. The company generates most of its income providing business process services to commercial and government clients. Sales in Transportation, like Conduent's two larger segments, were off during the first half of this year, though the company predicts at least two of the divisions, including Transportation, will return to growth for 2022.
The four business units that make up Transportation include the largest electronic toll-collection business in the U.S. Transit is the second largest unit, with a strong presence in Europe operating out of its French base. Transit revenue was $262 million last year, up 5.6% from 2020. But transit sales declined by nearly 21% to $106 million during the first half of 2022. (See table below.) The company blamed the falling value of the euro among other issues for the sales drop this year.
Among contracts or contract renewals for the transit unit that Conduent has announced within the past year are those in Helsinki, Montreal, Mexico City and Paris, along with smaller cities in Italy and France. Conduent continues to support such older fare-collection projects as one in Philadelphia, which has seen delays.
According to observers, Brewer has continued what they see as an aggressive bidding strategy by Conduent on fare-collection tender requests. The strategy helped the company earlier win projects in such cities as Paris, Rotterdam, Antwerp (and the rest of Flanders in Belgium) and, more recently, a validator contract in Helsinki. In the latter case, the agency, HSL, rebid the contract, and Conduent is believed to have won this second tender request in part because it promised a fast delivery schedule.
But Brewer contends that speculation about Conduent's so-called aggressive bidding strategy is a "lot of noise and nonsense."
He speaks his mind on a range of other topics during the hour-long interview with Mobility Payments, including on:
Open-loop payments: a good technology, but "you can't take that narrative around the world to every city."
The purported growth of SaaS ticketing: "It's a solution trying to find a problem."
Speculation that Conduent is building its project pipeline at all costs to prepare for the next spin-off: "Everyone in the world's got an opinion on things they don't know anything about."
Brewer closed the interview by hinting that Conduent is considering introducing a new business line enabling real-time payments for its transportation business units.
The following interview was edited for space and readability:
Mobility Payments: What kind of trends are you seeing from transit agencies in their tender requests? I assume they include demand for account-based ticketing, open-loop payments, multimodal ticketing, perhaps MaaS?
Mark Brewer: The answer is a little different depending on what geography you're talking to. Now, I was talking to Rio de Janeiro a couple of weeks ago because they're thinking of entering a new phase in their journey. But you think about it, Rio de Janeiro is extremely poor. There's a huge capital outlay in these procurements, which they can't fund, so they want the vendors to fund.
As we go from closed loop to open loop, there's a consequential increase in cost on the front end that is not lost on these agencies. If I look at San Francisco, it has been more opposed to open loop for more of an equity standpoint than other cities that are promoting open loop.
Clearly open loop is important. Account-based ticketing is important. The pandemic has obviously driven the need for touchless. So all of that sort of leads to an EMV-type solution, which is paramount in everyone's minds.
Mobility Payments: Are you seeing most tenders ask for open-loop technology? In the U.S., there seems to be some resistance. You mentioned San Francisco. They seem to be investing in their closed-loop Clipper card there, not so much in open loop.
Brewer: The challenge is with the political lean of equity, you know, the disabled population, the low-income population. How do you make that work and how is that going to be received? And I think that both San Francisco and LA have struggled with moving to open loop because of that, whereas other parts of the country have embraced open loop because they believe that's the right way to go.
Mobility Payments: In California, you also have the California Integrated Travel Project, Cal-ITP. It's targeting smaller agencies and backers want to roll out contactless payments across the state. Why did you decide not to bid for a Cal-ITP master service agreement to supply open-loop technology?
Brewer: I have a very laser-focused approach on bidding. We have a finite number of resources as anyone else does. For me, retaining what we have is first. And then, the requirements of each one of these bids have very broad connotations for the provider or vendor.
I think the best way to put it is we're here to serve our shareholders. We're here to make a profit, and sometimes when the consultants put these bids together (for agencies), we're interested in what it means to us. Sometimes the payment milestones are not attractive. Sometimes the way in which the contract is structured is not attractive. In some cases, you cannot offer any changes to the contract at all, which means there are consequences if you do not perform. We spend a lot of time making decisions on what we're going to bid. But if I am going to bid, I want to know that there's at least a 50% chance that we're going to win, not a 25% or 30% chance.
Mobility Payments: Do you see the validator business becoming commoditized?
Brewer: I don't think it's quite a commodity, yet. I also believe that it's a technology that will exist for some time because not everyone is in the same time zone on the maturity of the technology. And so we'll continue to manufacture validators for a good period of time, because we see a market for it that in some ways is growing for us. But we're going to be very opportunistic. Entering a market where it's a race to the bottom on price, that's of no interest to me at all.
Mobility Payments: What trends have you noticed in the models transit agencies are pursuing to procure their fare systems: For example, are they looking for the all-in-one model, in which one vendor is responsible for the whole system? The modular approach? Software-as-a-service platforms?
Brewer: We're seeing examples of all those, but I wouldn't say there's a trend.
Mobility Payments: So would you say there's still a lot of demand for the all-in-one, system integrator model?
Brewer: For me, I can see why agencies do it. They've got a small staff to manage the vendor they choose. They bring in the consultants to do the functional requirements. And then off you go. If you then become the integrator as the client, you now have to change the skill set of your management team and your predictability as a management team, instead of holding one vendor accountable for everything.
Mobility Payments: This model is not only for large or very large agencies?
Brewer: No, it's the same for all.
Mobility Payments: I was wondering how you see Conduent positioned among automated fare-collection system suppliers? I mean, you seem to be focusing more on the hardware side.
Brewer: Actually, that's not true. The hardware is the thing everyone sees but every one of these systems has a back office and so our Atlas system is a combination of a hardware footprint with a back end, a very sophisticated system. The income from our hardware platforms is quite small compared to our transit business.
There are really three chunks to this business as I see it. It's building and developing the transit system, the software system; it's building and developing the hardware footprint of validators, ticket-vending machines; and then it's the maintenance run off for however many years you want to maintain the lifecycle of that product. And along the way, there are going to be tweaks and enhancements that you're going to provide.
Mobility Payments: How about SaaS ticketing? I don't notice that you have a platform in the market, like some of your competitors, such as Cubic. You also have companies like Masabi and some of the others in this market.
Brewer: I think if you look at Masabi and some of the small Asian companies, again, they're going after very different markets. They're serving very small cities. I think there's a need for a SaaS product. That's not where we've been. We are open loop. We're closed loop. We're MaaS. SaaS is something that's part of the portfolio in the future. But obviously a company of our size, we're looking for the large (and) medium-sized contracts and most agencies are still talking about SaaS rather than implementing SaaS.
(Brewer also comments on Cubic, which launched its own SaaS platform, Umo, early last year):
"Clearly our competitors decide, 'Hey, our strategy is to be everything to everyone on all of these different topics,' or they decide to specialize. The difference between us and Cubic, Cubic (Transportation Systems) has transit and transit only. Nothing else. We're in three other (transportation) markets. So as we develop our product management strategy, we want to be sure that the market is going to be large.
Mobility Payments: It doesn't sound like you see a SaaS ticketing platform as a must-have to stay competitive.
Brewer: I would say, right now, that's absolutely right. It's a bit of an industry buzzword. It's a solution trying to find a problem rather than a problem trying to find a solution. And so, again, we're investigating whether we think, long-term, that's something we should play in. There's not really enough evidence in the current procurements.
Mobility Payments: Conduent recently announced it was pulling the plug on plans to spin off or sell its transportation business, at least for now. Can you say how much the uncertainty of the proposition negatively affected the transportation business? And did that play a role in the decision not to separate the unit?
Brewer: Clearly the market changed. At the top of the company, along with the board, it was unanimous that, in fact, we would keep the business and continue to invest in it. Had we handled communication differently, there may have been a different response from the employees. But we kept them abreast of where we were in the process. And several weeks later, no one's talking about it. Similarly with our clients, whom I meet with frequently, no one's talking about it.
Mobility Payments: But when it was still a proposition, did it negatively affect business because agencies didn't know who would eventually own the business?
Brewer: I spoke to all of our clients personally, and so I managed the message, and I've created a good relationship with the clients. I was very happy with how our clients supported us through this.
Mobility Payments: How about employees? Did some leave because of this?
Brewer: Not that I'm aware of.
Mobility Payments: There is still some talk in the industry; people say, 'Okay, Conduent is not doing it this year, but it still plans to spin off or sell the transportation unit.' And they think that that affects how you bid on RFPs in the transit unit. What's your reaction?
Brewer: Well, I think talk is cheap. And everyone in the world's got an opinion on things they don't know anything about, right? We're bidding work the same way we bid it in the past. Like some of our competitors, we don't bid everything. We go after things that we believe we can add value. You can launch into these bids. You can race to the bottom with it, and (then) you've got enough money to buy a pencil. But that's no way to run a business.
Mobility Payments: But Conduent seems to have a reputation for bidding aggressively. One recent example is the validator contract in Helsinki. In the first bid, you came in 30% lower than the next lowest bidder. (Editor's note: This tender request was later cancelled in part because unclear requirements in the RFP may have caused vendors, including Conduent, to underestimate costs.)
Another example is the (concession) contract you won in Venice (which has been under appeal). In that one, even local sources said they believe it's going to be a money-loser for the vendor. It's just for bragging rights, as one well-informed source put it.
Brewer: I want to know how anyone could be well-informed on how we run the economics of our business unless they work for us.
Mobility Payments: But even the transit agency (AVM), said they were floating this (idea). I mean, they were experimenting. They weren't even sure they would get bids.
Brewer: It's one small city on the world stage. And so, look, I'm familiar with the deal. We're working on thousands of projects around the world across this business. For sure, I approved it because I approve every deal. There are certain hurdles that the team has to be able to provide in order for me to approve it. And probably it's a surprise that I do approve every deal, but I do. So sometime in the short distant past, we did a deal review. We went through it, we looked at the consequences. And one of the questions I always ask is, 'Hey guys, what's the worst thing that can happen?' And that's an operational question and a financial question.
Mobility Payments: So you're saying you can make money with this contract?
Brewer: I'm not looking at the contract right now. I don't have it next to me. I'm assuming we will make money on it.
There's a lot of noise and nonsense, as I call it, rumor-mill stuff. Ninety-five percent of it's never true. I don't waste my time with any of it because it doesn't change the direction of my business. And so, I guess we think we're on a strategy that's kind of working for us. In some cases, we make mistakes, and we have to course correct but, in general, I think what we've decided to do as an organization globally is working in every one of these businesses. We're growing and making a difference.
Mobility Payments: How about the industry supply-chain issues? Speaking of the Helsinki validator contract, they had a very tight delivery schedule for the second bid, which you also won. It was just a few months, and that probably scared a lot of companies away. But Conduent said it could meet the delivery schedule. (Editor's note: Helsinki transit agency HSL later told Mobility Payments that the first shipment of 500 validators due in July 2022 from Conduent did not arrive on time).
Brewer: Yeah, so throughout the pandemic, obviously, there were a lot of decisions that had to be made. I'm not going to get into specifics because it's a competitive advantage for us on how we manage our supply chain. We were really worried because there was a serious shortage. However, with some different strategies around supply, we've managed to support the contracts that we've won. We had to get creative. It's top of mind, and it's something we're discussing weekly as a management team.
Mobility Payments: In the industry some people feel that open loop has been hyped; that it really isn't used that much, except in showcase projects like in London and maybe New York. Your thoughts?
Brewer: I think in volume cities, there are obvious reasons because of the demographic. And you can see in big cities why it's so popular and why it works so well. But you can't take that narrative around the world to every city and say every city is going to be interested in it. And the thing is that these governments have tiny budgets, tiny, tiny budgets.
You decide to go for open loop, you're now going to open a procurement process, which is going to take two to three years. You're going to move to a new contract structure that may have a different financial profile than what you're used to because you're asking for more functions and features. So you're probably going to pay more, not less. And in the city that you're in, what else is competing for that budget?
Mobility Payments: In some countries like the U.S., the bank card fees are pretty high. Do you hear that as a point of resistance to open loop?
Brewer: Yes, so look, if I'm right, 2.5% to 5% is sort of the range, right? And so, more normally (they pay) 3%. But 3% is a big number.
One final point to talk about, which is as we have looked at our strategy over the last couple of years. Obviously, as a company, we touch all these payments, and we don't actually do anything with them. We either use an acquirer, a different company does the payment part of the processing. And in all four of our (transportation) businesses, there's a payment entity. And so one of the things I'm looking at right now is what can we do in the space of real-time payments that will create a new business line for us at Conduent. So that's something perhaps the next time we get together, I can take you through some thinking we've got on RTP, and what we may be doing around that.
© Mobility Payments and Forthwrite Media. Mobility Payments content is for individual use and cannot be copied or distributed without the express permission of the publisher.