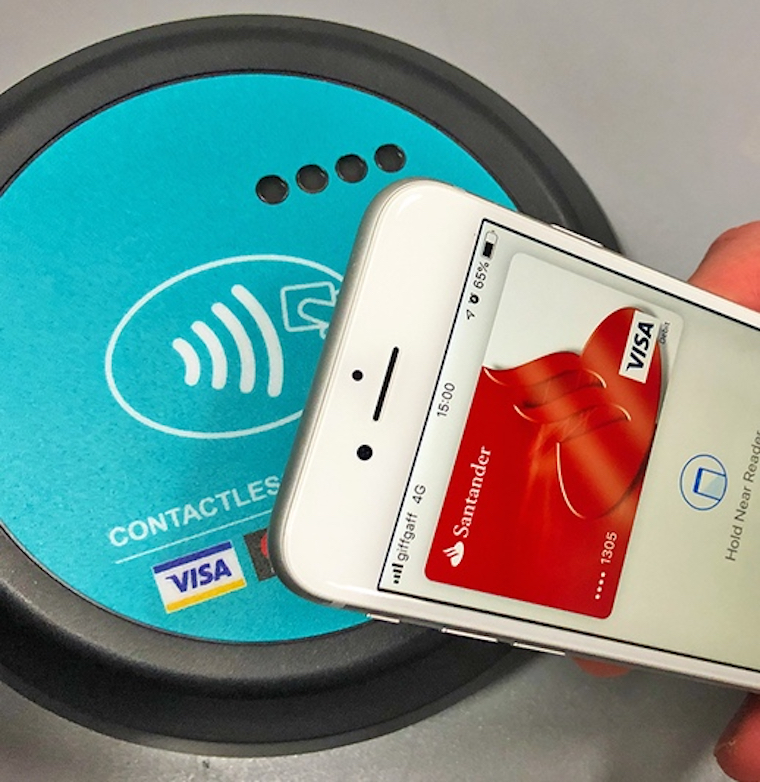 Article Highlights
Key Takeaway:
Scottish bus operator Lothian Buses is touting a contactless adoption rate nearing 60%. While impressive, the rate appears to fall roughly by around half if generous concessions are included.
Key Data:
The service now averages around 80,000 open-loop taps per day and last month hit a record or more than 100,000 taps in a single day during a festival in Edinburgh.
Transport for London isn't the only transit agency in the UK seeing high adoption rates for open-loop fare payments. Among the others is Scottish bus operator Lothian Buses, which said its contactless penetration is nearing 60%.
But like Transport for London, which has touted 60%-plus open-loop adoption rates, Lothian's high share of rides paid for with credit and debit cards and NFC wallets comes with a caveat. The rates don't include any rides paid for with concessionary discounts, and in the case of Lothian, that means the generous fare discount policies by the Scottish government.
All passengers under 22 and above 59, along with disabled persons ride for free. A spokesman wouldn't reveal to Mobility Payments what percentage free rides make up out of the more than two million rides per week that Lothian delivers in and around Scotland's capital Edinburgh. If the two-million ride figure includes all rides, it would reduce Lothian's contactless adoption rate by roughly half, to a little less than 30%.
The Scottish government launched its offer of free rides for riders 5 to 22 in early 2022, at an estimated cost of £130 million to £160 million (US$200 million) per year. As of March of 2023, Scottish operators, including Lothian, had delivered more than 50 million free rides to young people.
The free-rides offer for the under 22s, combined with longer-standing policies granting free rides to seniors and disabled persons has made Scotland's concessionary fares scheme the most generous in the UK.
Still, even without counting the free rides, Lothian's open-loop take-up is impressive. It's been helped by the municipal bus company's promotion of the service as "TapTapCap." The company offers both daily and weekly fare capping to riders who use their Visa- and Mastercard-branded credit and debit cards or card credential with Apple Pay and Google Wallet to pay.
The service now averages around 80,000 open-loop taps per day and last month hit a record of more than 100,000 taps in a single day during a festival in Edinburgh.
"(There's) no need to understand the local ticketing structure and no need to carry cash," Stevie Chambers, Lothian's head of product strategy, said in a statement. "They just tap to travel, knowing that they will always pay the best available fare."
About 10% of the contactless trips trigger fare caps, said France-based Flowbird, which supplied most if not all of the validators on Lothian's fleet of 700 buses, along with running the back office. NMI provides the payment gateway and Elavon is the acquirer, said the Lothian spokesman.
Regarding paid-for journeys, other payments methods outside of contactless account for a little more than 40% of rides. The methods include one-week, four-week, monthly and yearly prepaid passes stored on the agency's closed-loop Ridacard, as well as a nine-month advance purchase student-discount pass, which is also stored on the closed-loop card. The Lothian spokesman told Mobility Payments the agency may introduce longer fare caps in the future for riders tapping contactless bank cards and wallets.
Lothian also still accepts paper tickets and cash on board its buses and has a mobile-ticketing app which produces electronic tickets that users show to drivers for visual inspection.
Transport for Edinburgh is the parent of Lothian Buses and Edinburgh Trams. Tram riders cannot pay with contactless, however.
© Mobility Payments and Forthwrite Media. Mobility Payments content is for individual use and cannot be copied or distributed without the express permission of the publisher.