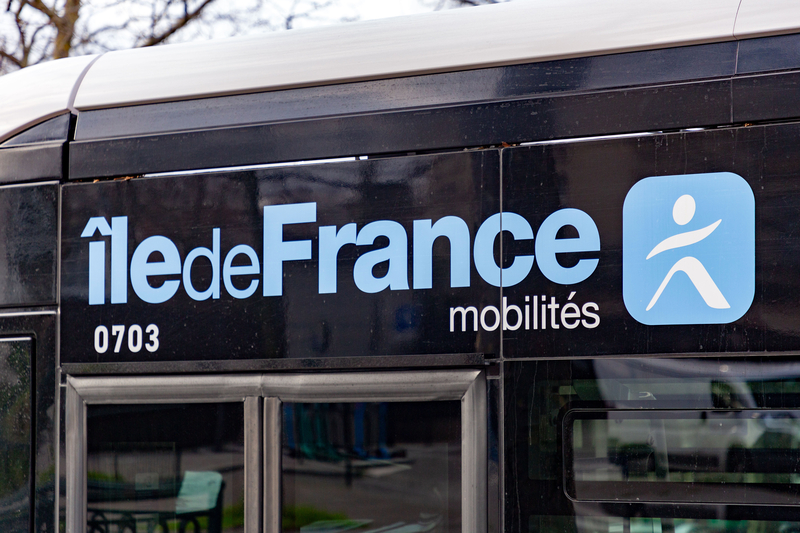 Article Highlights
Key Takeaway:
Paris regional transit authority Île-de-France Mobilités, or IDFM, has promised to enable "100% of spectators to reach Olympic and Paralympic sites by public transport" next summer during the games. Yet, despite running transport in one of the most-visited cities in the world, questions remain over how well the authority will be able to handle ticketing for the millions of people who will attend.
Key Data:
• Table: IDFM ticketing options
Organizations Mentioned:
Paris regional transit authority Île-de-France Mobilités, or IDFM, has promised to enable "100% of spectators to reach Olympic and Paralympic sites by public transport" next summer during the games.
The authority, an official Olympics and Paralympics partner, has pledged to increase capacity on its transport network by 15% to handle the expected spike in ridership. In all, Paris and its inner suburbs will host a combined 25 regular Olympics venues and 17 for the Paralympics.
But IDFM has been less specific about how it will manage ticketing for the projected 15 million spectators, including hundreds of thousands, indeed probably millions of foreign visitors expected to attend the 17-day event starting next July.
Like many transit agencies in Europe and beyond, IDFM has an often complex array of ticket types and fare offers, which could confuse visitors and force them to wait in long lines at ticket counters and vending machines to buy fare products.
And unlike transit agencies in most major European capitals, IDFM does not support open-loop payments for the vast majority of its network and has no current plans to do so, Mobility Payments has learned. Open loop could have enabled visitors to tap their foreign credit or debit cards or card credentials in NFC wallets to ride without having to understand the local fare system.
IDFM, which oversees transport on metro, buses, trams and commuter rail in Paris and the surrounding region, is highly reliant on its closed-loop Navigo card. The Calypso-based contactless card stores tickets and passes.
In Paris, as in some other European cities, customers don't top up value onto their reloadable cards, and they can't do conventional pay as you go or benefit from fare capping. (IDFM's "Navigo Liberty +" offer does enable customers to post-pay for rides at discounted ticket prices with a daily maximum of €8.45 (US$8.93). But it's intended for regular, local riders, who have to provide their bank details when they sign up.)
Closed-Loop Mobile Ticketing Unlikely to Help
The problem for IDFM is that visitors and other occasional riders who come for the games at present only have the choice of one type of reloadable Navigo card that they don't have to personalize. And they would have to queue up to buy it.
For now, the only other real alternatives for visitors are using paper mag-stripe tickets, which IDFM is phasing out, or buying tickets on their Android smartphones in IDFM's own app. That's in addition to a special Olympics fare offer and app that the authority has promised to introduce next spring, but which it has so far released little information about. (See below.)
IDFM launched the Android closed-loop mobile-ticketing service last year, enabling riders to purchase and load NFC digital tickets and passes in IDFM's own app. The high-profile service, which uses host-card emulation, potentially eliminates wait times for customers, instead of having to buy and load physical cards or purchase paper tickets.
But the authority records only 142,000 in "sales" of NFC tickets in the app per month, according to a presentation last week by IDFM's Claude Camilli. That's a tiny fraction of IDFM's total ticketing sales. For example, the authority sees 10.6 million "purchases" on its Navigo cards each month, according to Camilli. And many of those purchases appear to be monthly or other period passes, so they represent multiple rides. (See table on this page.)
Plans for Mobile-Ticketing Version for iPhone
The authority plans to launch a version of the mobile-ticketing service for the iPhone sometime in "early" 2024. The launch had earlier been slated to happen by the end of 2023.
However, the iOS version may not tokenize IDFM's closed-loop Navigo card for the Apple Wallet, like it does in Tokyo, San Francisco, Los Angeles and some other cities–just like the current Android service doesn't tokenize the Navigo card. This means the service doesn't support account-based ticketing, which could make it more difficult for users to manage their tickets. For example, they might find it hard to request a refund for unused Navigo mobile tickets when preparing to leave Paris. Apple earlier promised a new approach for the mobile-ticketing service in Paris, but has not released details.
The Android version is believed to merely emulate physical tickets and passes in the IDFM app, storing them as cryptograms. The service uses Google's host-card emulation, or HCE, so users can tap their phones to transmit ticketing data via NFC to closed-loop contactless readers accepting Calypso technology.
But there appears to be no plans to virtualize the card in Google's own app, Google Wallet. Apple, which doesn't support HCE, would have to store these tickets and passes on its secure elements in order for the service to work with Apple Pay. Android holds a dominant market share in smartphone operating systems in France, controlling up to 75% of the market.
Many visitors, of course, will be packing iPhones. But if Apple's mobile-ticketing service proves as unfriendly to users as the Android version, it likely won't help alleviate lines at ticket windows and vending machines during the games.
Other Existing Fare Options Insufficient
Paris is one of the most visited cities in the world by tourists, so IDFM has much experience dealing with infrequent riders. It offers a tourist pass, two physical contactless Navigo cards targeting occasional riders–Easy Travel Card and Découverte Travel–in addition to mobile NFC and SMS ticketing. It also offers single-ride paper mag-stripe tickets, along with open-loop payments on two airport shuttles.
But for one of the two cards for infrequent riders, Découverte Travel, users have to provide their names and photos on separate paper ticket cards, which they must carry with them. This will translate into more time and effort setting up the card at ticket windows.
Moreover, IDFM last month completely ended sales of its 10-packs of the paper tickets, which offered riders a discount. They can still buy individual paper tickets through the end of 2024, but at €2.10 apiece. That's nearly 25% higher than the price per ticket for the 10-pack or "carnet" of paper tickets.
In addition, SMS ticketing is unlikely to make a difference, since it's only available for single rides on buses and users must have a French mobile contract. The fare option records only 413,000 sales per month. (See table on this page.)
Shunning Open Loop
IDFM's reliance on Navigo is one reason the authority is in no hurry to roll out open-loop payments as a fare-payments option for Paris, like many other–much smaller–French cities have done. So have a range of European capitals, including London, Rome, Madrid, Brussels, Stockholm, Prague, Amsterdam and Lisbon.
IDFM's Camilli said the authority has around 10 million Navigo cards on issue, 6 million of them active each month.
He indicated that the authority has been looking at the possibility of rolling out open loop at least as far back as 2016, when it estimated replacing readers and software (on more than 20,000 validators) would cost €150 million ($158 million in 2016 U.S. dollars). That estimate appears to have been high.
But as Mobility Payments reported last year, IDFM also has to deal with powerful public transit operators, including such long-standing state-owned incumbents RATP and SNCF. The former runs the 16-line Paris Metro, along with buses and trams in the Paris metropolitan area; the latter is the region's major rail operator. According to sources last year, RATP did not fully support open-loop payment for now across its massive and complex Paris network. RATP operates the two airport shuttles that support open loop, but this serves only a very small and well-segmented customer base.
Transport officials in Paris have realized that these fare media and ticketing options won't be enough to handle the sheer volume of visitors expected for the games.
Plans for New Olympics 'Application'
To help fill the gap, they've proposed a "Paris 2024" package, or pass, on what IDFM calls a "dedicated application." This appears to be a new mobile app, which would offer a fare package "valid for one day or several days." It would also "enable Paris-area residents and tourists alike to "organize their travel" during the games. Plans call for launching the service this coming spring.
But IDFM has released few other details about the app, including whether there will be a companion Navigo Olympics physical card. It also hasn't said how the Olympics app, if separate, might work with the existing IDFM mobile app.
The goal with the Paris 2024 app is to enable customers "to avoid long queues." But if it launches this spring it would only be around for three or four months before the opening ceremony on July 26. That would afford little time for developers to fix bugs in the app. And if IFDM does, in fact, offer a companion Navigo Olympics card, it could lead to the type of long waits at ticket windows and vending machines that the agency said it is seeking to avoid.
Still, IDFM is one of Europe's largest transit authorities, overseeing around 10 million trips per day–or more than 3 billion per year. So it should be able to handle the extra visitors for the Olympics, shouldn't it?
One longtime fare-industry expert is not so sure. He told Mobility Payments that IDFM likely has a backup plan in case its ticketing preparations prove insufficient and result in long lines, even chaos in transit stations.
"That's when they'll just open the gates (and allow riders to travel for free)," he said.
© Mobility Payments and Forthwrite Media. Mobility Payments content is for individual use and cannot be copied or distributed without the express permission of the publisher.