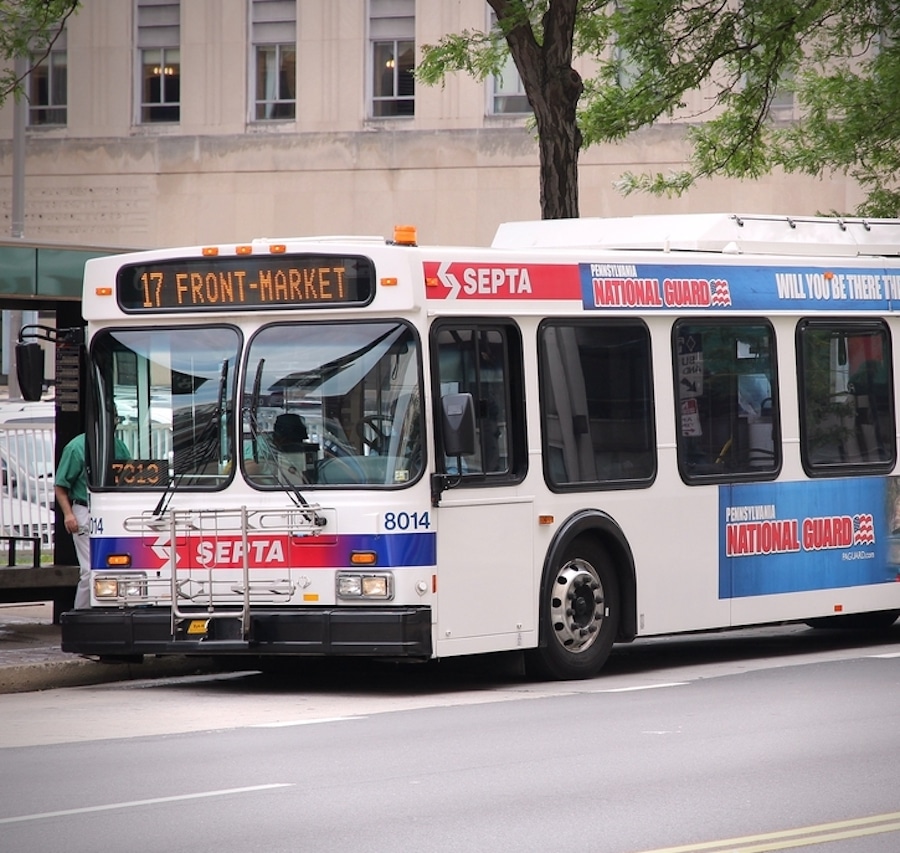 Article Highlights
Key Takeaway:
Philadelphia transit authority SEPTA launched its long-delayed open-loop payments service Friday under its existing contract with fare-system supplier Conduent, even as the authority pursues the procurement of a new fare system that could end up replacing the vendor.
Key Data:
• Open-Loop Project File
Organizations Mentioned:
Philadelphia transit authority SEPTA launched its long-delayed open-loop payments service Friday under its existing contract with fare-system supplier Conduent, even as the authority pursues the procurement of a new fare system that could end up replacing the vendor.
SEPTA, or Southeastern Pennsylvania Transportation Authority, launched open-loop on its buses, subway and trolleys, with commuter rail planned for early next year. All modes together will "include" use of 4,200 terminals that Conduent supplied, a SEPTA spokesman confirmed Friday to Mobility Payments. Those terminals include commuter rail, which has yet to launch. He reportedly said that nearly 2,300 validators were to be activated for buses, subway and trolleys, including around 1,500 on buses. It's not clear that all 4,200 terminals are being used for the open-loop rollout with Conduent.
SEPTA, which ranked as the seventh largest public transit agency in the U.S. last year in terms or ridership, now makes Philadelphia the latest U.S. city to accept contactless credit and debit cards and NFC wallets for fares. That includes supporting such brands as Visa, Mastercard, American Express and Discover on contactless credit and/or debit cards and NFC payments services Apple Pay, Google Wallet and Samsung Pay.
SEPTA is pricing fares that riders pay for with open loop the same as for its closed-loop Key card, at $2 for each one-way ride, with two free transfers. That's a discount from the $2.50 price it charges when customers use cash or paper tickets.
SEPTA is not offering fare capping or pay as you go with open loop, at least for now. Customers instead can use their closed-loop Key cards to store daily, weekly and monthly passes. SEPTA says there is a pay-as-you-go option with the Key card by loading money into an associated "Travel Wallet." Concessionary discounts for seniors, students and disabled persons are not available with open loop.
The open-loop launch by SEPTA follows agencies in such other U.S. cities as Chicago, New York, Miami, Dallas, Portland, Ore. and more recently some smaller agencies. Those in San Francisco, San Diego, among others, plan to add the option next year.
SEPTA's launch of open loop was a long time coming for SEPTA, which approved $4.4 million for the 4,200 EMV-enabled terminals in 2019. Among the deadlines that came and went was a plan to launch open loop by the end of 2020. But the authority has been talking about launching the technology for 10 years.
Over the years, SEPTA has reportedly paid Conduent $263 million, for its closed-loop Key card and the rest of the fare system. It originally hired Conduent, formerly ACS Transport Solutions Group, which was part of Xerox Corp., in 2011 for a $130 million contract. Key launched in 2016, reportedly two years late.
This contract was intended to roll out an account-based ticketing system supporting the Key card, as well as the open-loop payments option. (The Key card has a separate Mastercard-branded prepaid contactless application on board, which can only be used for retail, not directly for fare payments.)
It's not clear how many of the up to 4,200 terminals Conduent has supplied will be replaced by the new procurement.
SEPTA early this spring, issued much-anticipated tender documents for its "Key 2.0" fare-payments system. That revamp is supposed to be a transition from the first iteration of Key. But as Mobility Payments reported, the tender documents read more like instructions for an entirely new system, rather than a next-generation upgrade, with the request for proposal inviting system integrators to build and deploy new hardware, a back office and other software for the planned account-based ticketing system.
A new timeline in SEPTA's scope of services document projected full implementation of the fare system in 2029. That included rollout of open loop in 2026, as a minimum-viable product (MVP) in the project's first phase. Plans call for a new mobile app supporting virtual closed-loop cards in phase 2, in 2027. And new closed-loop cards and ticket-vending machines to dispense them are scheduled to happen the following year, in phase 3, which SEPTA calls the "most critical phase of the project."
When asked how the open-loop launch with Conduent will fit into the planned new fare system, the SEPTA spokesman would only say that Key 2.0 would allow the agency to "continue providing improvements, such as contactless payments," as well as preparing for "new developments in fare payment moving forward," he told Mobility Payments Friday. He added that SEPTA was now evaluating proposals from vendors that responded to the RFP. Conduent no doubt bid on the project.
A price list SEPTA released with the tender documents asks for bids on nearly 2,400 validators for buses and other surface vehicles, more than 1,100 validators for station platforms and 875 readers for what appears to be subway turnstiles.
The new contract also calls for 12 years of operations of the system. There will be 12 years of paid maintenance of software and equipment, as well.
© Mobility Payments and Forthwrite Media. Mobility Payments content is for individual use and cannot be copied or distributed without the express permission of the publisher.