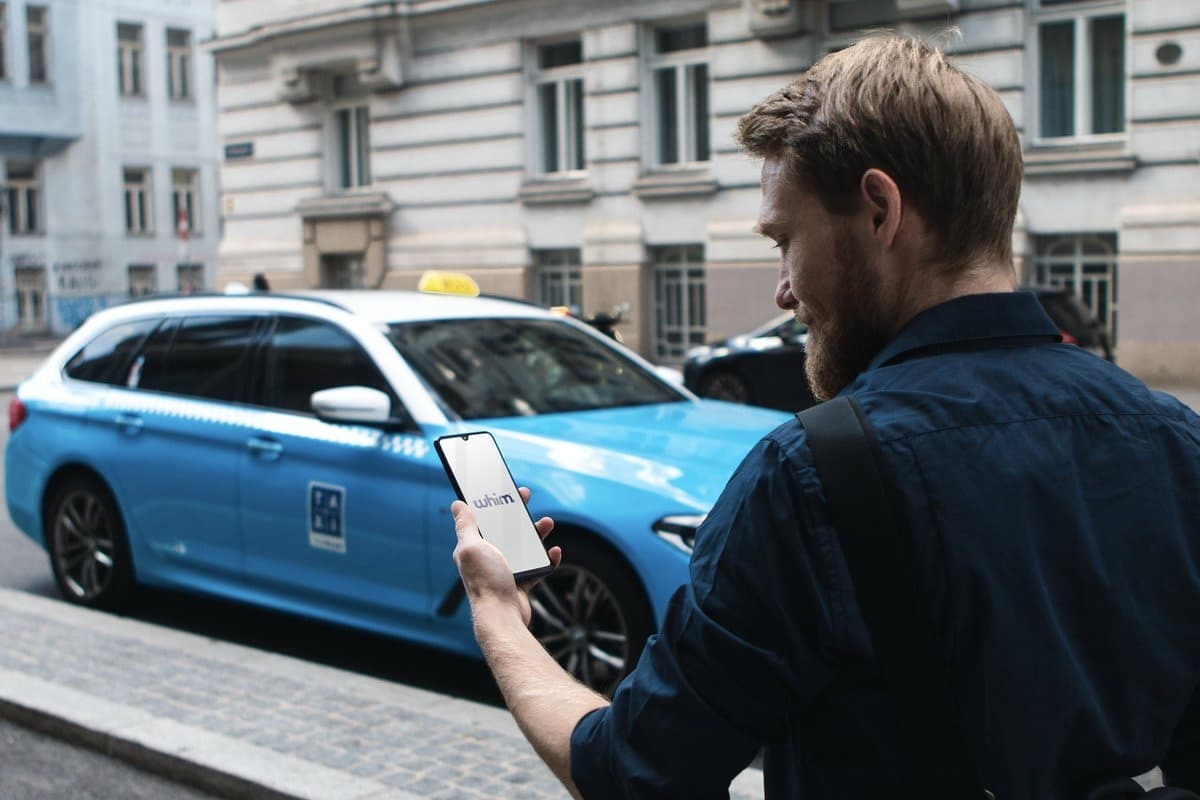 Article Highlights
Key Takeaway:
MaaS industry pioneer Sampo Hietanen contends that transit agencies should notcontrol MaaS apps or platforms. Hietanen's own MaaS app, Whim, has been locked out by some European transit agencies, and some agency backers, including Cubic Transportation Systems, suggest that the bundling model of Hietanen's company, MaaS Global and those like it are a major reason why mobility-as-a-service rollouts have been disappointing to date.
Key Data:
MaaS Global has enabled more than 18 million trips to date, while expanding to 10 cities, making it one of the few providers to get a MaaS platform firmly off the ground. But the start-up also has been hit hard by the pandemic. A recent report in a Finnish newspaper said that the company has gone through €50 million (US$58.9 million) of the total €60 million it has raised from the start.
Organizations Mentioned:
• MaaS Global
• Cubic
• BVG (Berlin)
• POLIS
Sampo Hietanen, founder and CEO of Finland-based MaaS Global, agrees with most other industry experts that public transit should form the "core" of the mobility services on offer in any MaaS app or platform. But he contends that it would be a mistake for the agency itself to control the platform.
That could create a conflict of interest, since the agency would likely favor its own transport services over those of other mobility providers, which could include such private providers as ride-hailing companies, taxis, car-share firms and short-term car rental agencies, Hietanen said in an interview with Mobility Payments. This would undermine the ultimate goal of MaaS–coaxing consumers out of their cars by offering them the ability to conveniently plan, book and pay for multimodal door-to-door transport.
"That's (agency control) not a scalable model," he said, calling transit agencies "monopolies." "It might seem like a good idea in the beginning, but the individual freedom to choose is just more powerful than for us to kind of want to guide them around."
'Don't Let Cristiano Ronaldo Make the Rules'
Hietanen draws a distinction between transit agencies that operate bus, train and other transit services and city, regional or national governments that may own at least a share of those agencies. The government officials can set the rules and regulations and other governments can enforce them, but the transit agencies shouldn't take on either of these roles when they are also providing transit services, he said, making an analogy to the recent European football championship tournament.
"Somebody has to make the rules, that's like UEFA–that will be the governments," Hietanen told Mobility Payments. "Somebody has to be the referee out there–that'll be the cities more likely. We're the players out there. Yes, we're visible, but don't let Cristiano Ronaldo make the rules or be a referee. That's not fun for anyone. And now what Cubic is trying to do is to make UEFA and the referees play together. That's really boring for the spectators, meaning the users."
U.S.-based Cubic Transportation Systems, the industry's largest supplier of fare-collection systems globally, is among those questioning MaaS Global's main model for MaaS and those of some other MaaS platform providers, which Cubic said seek to bundle, aggregate and "repackage" subscription-based mobility services.
Cubic, which is in the process of offering its own MaaS platform, issued a press release at the end of last month that, among other things, noted that there have been few live MaaS rollouts to date. "MaaS has been discussed in concept for at least six years, but the only city yet to fully implement the service is in Helsinki, Finland."
The release promoted the idea of the "public agency" controlling MaaS platforms, but Cubic doesn't appear to draw as clear a distinction as Hietanan does between governments and the transit agencies themselves when it comes to specifying which type of agency should regulate and coordinate MaaS. Andy Taylor, senior director of global strategy at Cubic Transportation Systems, and a former board member of the Europe-based MaaS Alliance, expanded on the theme in a recent interview with Mobility Payments.
At Odds with Agnecies
Hietanen noted that Cubic's major clients remain the transit authorities and operators. It's a group that he said on the whole has not supported companies like MaaS Global, at least not in Europe. He accuses some agencies of effectively blocking the Whim platform and other MaaS platforms like it. One example is BVG in Berlin, which runs that city's subway, trams and buses and refuses to allow MaaS Global to resell its tickets, Hietanen said. "BVG in Berlin just wants to be the only aggregator for all the different modes, whereas they're actually a public transport operator," he said.
This is also happening to an extent in Vienna, Munich and other cities, such as Barcelona, which, in the case of the main transit agency there, has not enabled APIs to allow Maas Global to connect to its system. Hietanen blames the refusal of the transit agencies, along with the impact of the Covid-19 pandemic, in large part for the hard times that have hit MaaS start-ups, including his own company. That includes making it more difficult for MaaS start-ups to raise money, he said.
Agencies Concerned about 'Commission' Model
Suzanne Hoadley, senior manager for POLIS, an interest group representing transit authorities throughout Europe, contends that it's the transit agencies that should fear being excluded by the likes of MaaS Global, not the other way around. Hoadley, speaking at the Transport Ticketing Digital Summit last month, said transit authorities are concerned that private MaaS platforms will favor higher cost transport modes.
"How are they going to earn money?" she asked, referring to these platforms. "They will earn money through commissions from selling trips, whether it's public transport or car-sharing or other types of modes, and you know, there are some types of trips that can't be monetized, like walking and cycling. And public transport trips are very, very cheap."
Hietanen, speaking on the same panel, rejected Hoadley's argument, asserting that the only way to make the MaaS business sustainable is for platform providers like MaaS Global to offer mobility subscription packages priced lower than what consumers perceive their costs to be to own and operate a private car. That means, the lower the "production" costs for providing multimodal services, the more a MaaS platform provider can earn. So MaaS platforms offering subscription-based plans have every incentive to promote low-cost transport services.
"Do you know what the lowest production cost is? It's walking, biking public transport, micromobility," said Hietanen on the panel.
He told Mobility Payments that MaaS Global does charge what might be considered a commission for pay-as-you-go transport it enables. And he acknowledged that the pay-as-you-go model has been the dominant one for MaaS Global since the pandemic disrupted commuting habits of consumers, making subscription packages less attractive.
He added that without much cooperation from transit agencies, he might be forced to steer customers toward more lucrative mobility providers.
"They push us into a corner, like Vienna, where they just give us single tickets (to resell)," Hietanen said. "If we have to sell one ride at a time, then yes, it is more lucrative for us to sell the more expensive one."
Some industry observers question whether the subscription model for MaaS will be sustainable again, if it was in the first place, but Hietanen insists that it will be sustainable, especially if more cities adopt policies like Antwerp, Belgium, which is offering subsidies to promote MaaS platforms, including aggregators like MaaS Global, and is encouraging public transit agencies to participate, he said. But there are not a lot of cities doing this.
Discuss the Topic on LinkedIn: Who Should Control the MaaS Platform?
Cubic: Major MaaS Models to Date Not Successful
Cubic's Taylor, in his interview with Mobility Payments, contended that it has not been the governments or transit agencies that have controlled MaaS, but "commercial providers," which have led the discussions about how MaaS should be structured and operate, dating back six years.
"And there was a heavy push from the likes of MaaS Global and Kyyti, and all the other sort of mobility service providers like Lyft and Uber, started having this big conversation about how we can sort of bundle these services together and sell them to the consumer," Taylor said. "And that sort of passion and enthusiasm really grew the mobility-as-a-service market. (But) it's only when you start to peel back some of the layers that you understand some of the underlying complexities of how we actually deliver mobility as a service."
The major models the past six years, which Taylor called "MaaS 1.0," have proved unsuccessful, pointing to disappointing rollouts of MaaS in general and the recent failures of two platform providers in particular–Singapore's mobilityX and its Zipster app; and Finland-based Kyyti Group. Both pulled the plug on their respective MaaS offerings.
Public transit agencies now want to lead the discussion about how MaaS and mobility on demand could work, he said, as Mobility Payments reported. "This could be the MaaS 2.0 that we've been talking about," said Taylor, who further said that Cubic sees itself as providing an "agnostic third-party platform" for MaaS mobility providers from its Umo suite.
Hietanen: Cubic Serves Transit Agencies
Hietanen, not known for mincing his words in his industry talks, said he respectfully disagrees with Cubic and Taylor, whom he said have the proper evolution of MaaS backwards.
"I think it's kind of funny that you start calling an open-market, consumer-driven thing, MaaS 1.0, and a monopoly-lead thing, 2.0," Hietanen told Mobility Payments. "You have to jump through a bit of hoops to get yourself around that one. You're allowed to say whatever you want, but I would say that the MaaS 2.0 would be where we have service level-based subscriptions. That's MaaS 2.0."
Cubic, known for the large, bespoke fare-collection systems it builds for transit agencies in such cities as London, New York, San Francisco and Sydney," has had to contend with an evolving industry with "new, fresh, young players that are coming in with much lighter versions of things," Hietanen said. That includes mobile app and software-as-a-service ticketing providers that can get small to mid-tier agencies started quickly on mobile ticketing.
And it includes the likes of Visa and Mastercard, which help agencies build open-loop fare systems, he said. Cubic obviously sees MaaS as important to its future growth but the company declined to become a B2C company, Hietanen pointed out. Even though Cubic's new Umo app is consumer-facing, transit agencies offer it to their customers, not Cubic, so Cubic remains a B2G company, he said.
"They're still left with selling the same (transit) authority space," Hietanen said. "They can't really grow the public transport systems space that much, so what they do is say, 'hey, what if we were to become MaaS providers, so we'd have a second shot of selling them (agencies) secondary systems.' "
Even though MaaS Global itself is a B2C company, Cubic's entry into the MaaS space puts it in competition with MaaS Global, but with much more access to transit agencies than MaaS Global has. While Hietanen gives Cubic credit for trying to open up some of its agency-clients to Maas Global's Whim platform, it could do more.
If it wanted to, Cubic could use its technology to open public transit agencies to a variety of aggregators, allowing the agencies to become the "easiest plug-in of all modes," Hietanen said. "Sadly the longing for control often takes over."
Matter of Survival
And although MaaS Global is one of the few providers to get a MaaS platform firmly off the ground, with 200,000 users and more than 18 million trips provided to date, while expanding to 10 cities, it may have expanded too quickly. The start-up also has been hit hard by the pandemic.
A recent report in Finnish newspaper Helsingin Sanomat said that the company, which was founded in 2015, has gone through €50 million (US$58.9 million) of the total €60 million it has raised from the beginning. Hietanen said he has funding for at least one more year of operation. He contends that his consumer-driven model can work if the various industry players, especially transit agencies, will let it.
"First we have MaaS (platform players) and the transit agencies, many of them, have tried to block them as much as they can," he said, wondering if the agencies are afraid of losing business to other mobility providers if they support MaaS. "So now that some of those players are running out of cash–you know, in B2C, you need a lot of cash–then they can say, 'well, I told you so.'"
© Mobility Payments and Forthwrite Media. Mobility Payments content is for individual use and cannot be copied or distributed without the express permission of the publisher.